SHSU Update For Week Of May 7
May 5, 2017
SHSU Media Contact: Lane Fortenberry
Windows 10 To Replace Windows 7
Beginning May 16 through the end of the month, the Windows 10 PC operating system will replace Windows 7 on Sam Houston State University desktops.
Before the update is pushed to the computers, IT@Sam has prepared a list of things to complete beforehand.
Any locally stored data on the C: drive, including files and software, will be lost during the upgrade process. It's recommended to back up that data to the S: drive or OneDrive.
All peripheral devices attached to the computers that were purchased over four years ago will need to be checked for compatibility. This can be done through the manufacturer's website or by e-mailing the Service Desk, servicedesk@shsu.edu, with the make and model of the device.
All manually installed applications should be verified to be sure that the software is compatible with Windows 10. If so, it will need to be reinstalled after the system upgrade.
The Windows 10 upgrade will begin with classrooms and labs that are being used during the summer semesters from May 16-22. Some exclusions apply.
All other PCs will be upgraded from May 22-31.
To learn about the new features of Windows 10, visit IT@Sam's May Tech Tip.
To view the full checklist and rollout schedule, visit the Windows 10 Update page.
For more information, contact the Service desk at servicedesk@shsu.edu.
Folk Festival To Celebrate Sam Houston
The Sam Houston State Memorial Museum will host the 30th annual General Sam Houston Folk Festival May 12-14.
The festival will draw thousands of visitors to celebrate the lives of the Houston family by recreating 1800s Huntsville on the museum grounds.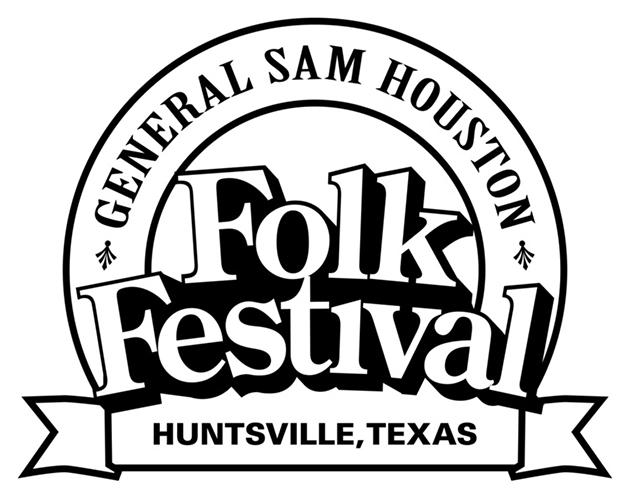 Fifteen acres will be transformed into a frontier settlement, which will feature historical reenactments, live music across three stages, craft shopping, wares, and food.
The festival hours are May 12 9 a.m. to 3 p.m., May 13 10 a.m. to 6 p.m. and May 14 noon-5 p.m.
Tickets are $5 for adults 13 and up, $3 for children four-12 and free for children three and under.
Tickets include admission to the 18th Annual Texas State Knife & Tomahawk Championship May 13-14.
To view an interactive map of all activities and locations, visit the map.
For more information about the festival, visit the Folk Festival's site or call 936.294.1832.
Sam Houston Memorial Museum is located at 1836 Sam Houston Ave.
Celebration Set For Graduating LGBTQ+ Students
Graduating students who are members of the LGBTQ+ community at Sam Houston State University will be recognized at the Counseling Center and Haven Team's Lavender Graduation.
The graduation celebration will be Wednesday, May 10, from 2-4 p.m. in the Lowman Student Center Ballroom.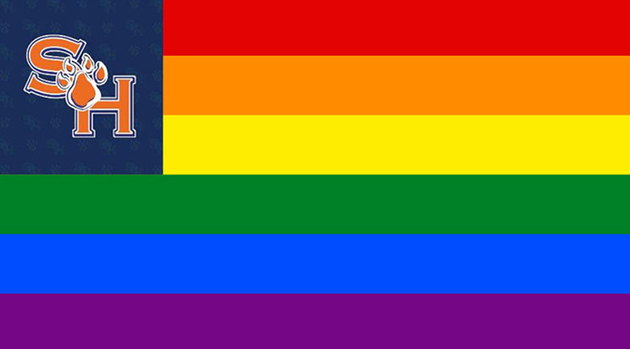 The event was designed to celebrate and acknowledge the achievements and contributions of the students to the university. In May 2016, SHSU became the fifth university in Texas to offer the event to students.
Ervin Malakaj, assistant professor of German, will emcee the event. Ching-In Chen, assistant professor of creative writing, is the closing speaker. SHSU President Dana Hoyt will also speak.
The keynote speaker is Dee Dee Watters, a transgender woman of color and CEO of Transgender Women of Color United for Change. Watters has been a long-time advocate of LGBTQ+ rights.
The entertainment for the event will be a vocal performance from one of the students, as well as a student pianist.
Certificates and a choice of rainbow or lavender honor cords will be given to students to wear at their commencement ceremony.
IT Offers Reminder To Spring Graduates
IT@Sam is giving a reminder to students graduating in the spring in regard to e-mail and files on the S: drive and OneDrive accounts.
Graduates will continue to have access to their e-mails. They should make sure their passwords are up-to-date so they can continue to access it their accounts. However, they will not have access to files on their S: drives or OneDrive accounts.
Before graduation, students should to save anything from those two locations onto an encrypted, or secure USB, especially if they'll be saving confidential information.
For more information, contact IT@Sam at 936.294.1950 or servicedesk@shsu.edu.
Reception Set For Humanities And Social Sciences
The College of Humanities and Social Sciences at Sam Houston State University will host a reception for students graduating in the spring.
CHSS majors and minors will be celebrated at the event on Friday, May 12, from noon-1 p.m. in the CHSS Concourse and Second Floor.
Refreshments will be provided, as well as photo opportunities with the CHSS gonfalon.
Raven Nest To Host Junior Golf Clinics
Sam Houston State University's Raven Nest Golf Club will host a series of junior golf clinic sessions over the summer for children ages five to 17.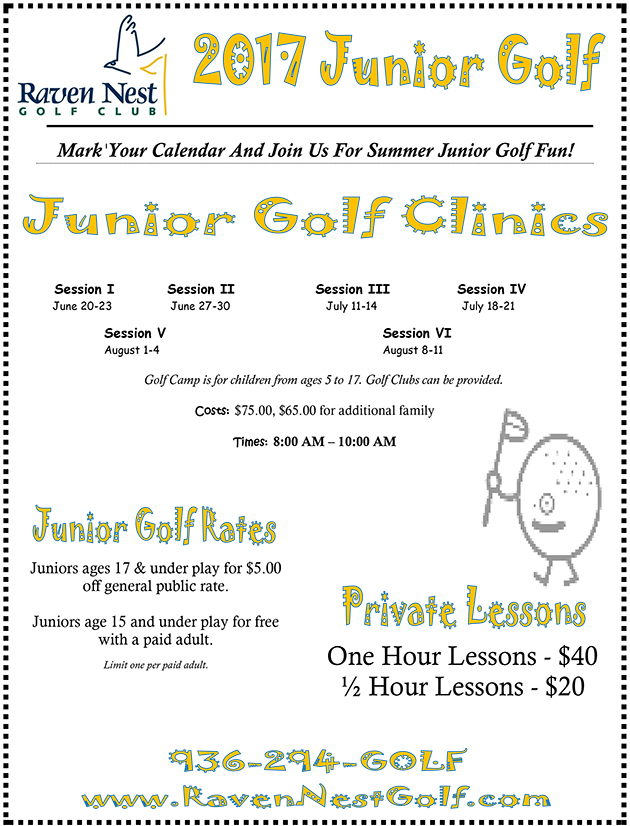 Six sessions will be held from June through August. Each session is from 8-10 a.m. over a four-day period.
The cost for each session is $75 and $65 for additional family members. Golf clubs can be provided.
Private lessons are also available. The cost is $40 for one-hour lessons and $20 for half-hour lessons.
The sessions are:
June 20-23
June 27-30
July 11-14
July 18-21
1-4
8-11
Juniors ages 17 and under can play a round of golf for $5 off the general public rate. Juniors ages 15 and under play for free with a paid adult, with a limit of one per paid adult.
For more information, contact the Raven Nest Golf Club at 936.294.4653 or ravennestgolf.com.
Send Experts, Story Ideas Here
Are you an expert in a topic might be of interest to reporters? Or even a unique topic? Would you like to have your research interests highlighted or discuss your expertise with reporters seeking interviewees?
The university Communications Office is collecting information and story ideas for its ongoing projects, including the online SHSU Experts Guide, the SHSU home page and Today@Sam.
The SHSU Experts Guide was established as a resource for the media, who turn to university experts lists for potential interviewees for news stories. Faculty who are interested in being a part of the university's database of experts can submit their biographical and personal information, as well as their areas of expertise, through the Experts Guide Submission Form.
Other story ideas, both news and features on faculty or student research and accomplishments can be sent to today@sam.edu. For news stories, please include the date, location and time of the event, as well as a brief description and a contact person.
All information, including news story ideas and update items for Today@Sam, should be sent a minimum of a week in advance of the event in order to make necessary contacts and write a story. Feature story ideas for the SHSU home page ("sliders") should be sent a minimum of two months in advance.
To see a full list of the Today@Sam submission guidelines, or to access submission forms for news and feature stories or hometown releases, visit the guidelines page.
For more information, call 936.294.1836.
- END -
This page maintained by SHSU's Communications Office:
Director of Content Communications: Emily Binetti
Communications Manager: Mikah Boyd
Telephone: 936.294.1837
Communications Specialist: Campbell Atkins
Telephone: 936.294.2638
Please send comments, corrections, news tips to Today@Sam.edu