Gaddis Geeslin Gallery To Host Photography Exhibit
Sept. 13, 2017
SHSU Media Contact: Lane Fortenberry
The Gaddis Geeslin Gallery in the Department of Art at Sam Houston State University will present "Photography in Place," a curated exhibition of contemporary photography, from Sept. 18 through Oct. 13.
This photography exhibition showcases the work of three artists living and working in the state of Texas. Each artist explores specific and unique notions of place in their visual work.
"Photography in Place" features work by Jean-Sebastian Boncy, Leigh Merrill and Allison V. Smith.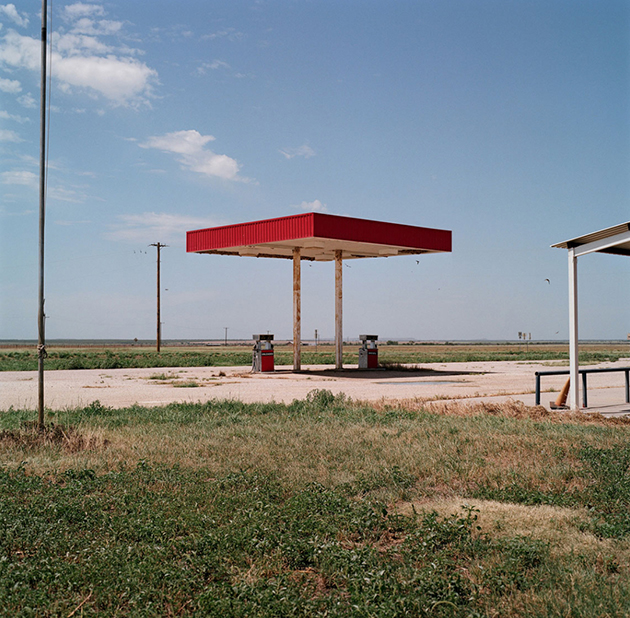 Photo by Allison V. Smith
Jean-Sebastien Boncy was born and raised in Haiti, and now lives and works in Texas. He received his BFA from the University of Houston, and his MFA from the University of North Texas. Recently, his work has been exhibited at The Oak Cliff cultural center, published in Sugar and Rice magazine, and part of the multi-media presentation Houston No Limits at the Co-Cathedral of The Sacred Heart. Boncy works from an ever growing and uncategorized archive of photographs that find resolution as sequences, installations, publications and other types of image networks.
Leigh Merrill received her BFA from the University of New Mexico and her MFA from Mills College. Merrill's work has been a part of exhibitions throughout the United States in venues such as the Phoenix Art Museum, the diRosa Art Preserve, The Lawndale Art Center, FotoFest International, and the Museum of Texas Tech University. Her work is part of the permanent collections of the Museum of Texas Tech University, the City of Phoenix, the California Institute of Integral Studies, and various private collections. Merrill currently lives and works in Dallas where she is an assistant professor of art at A&M University-Commerce.
Allison V. Smith has worked as a photojournalist for seven newspapers over 15 years after graduating from Southern Methodist University with a degree in journalism. In 2004, Allison left the Dallas Morning News to pursue freelance photography for editorial clients and fine art photography. Her fine art projects include exploring the landscape and personality of Marfa, Texas and Rockport, Maine. Allison is in the permanent collection at the Modern Art Museum of Fort Worth, Dallas Museum of Art and Museum of Fine Arts in Houston. She is represented by the Barry Whistler Gallery in Dallas and Hiram Butler Gallery in Houston.
During the academic year, the Gaddis Geeslin Gallery is open Monday-Friday from 10 a.m. to 5 p.m. and Saturday from noon-5 p.m. An opening reception will be held Sept. 21 from 6-7 p.m. with light refreshments.
All events are free and open to the public.
The Gaddis Geeslin Gallery is located at 1028 21st Street, Huntsville, TX 77340. Parking is free for events after 5 p.m. For visitors during the day, a visitor parking permit may be obtained at the Sam South Complex at 2424 Sam Houston Avenue, Huntsville, TX 77340.
For more information contact Max Manning, art gallery coordinator, at mpm031@shsu.edu or 936.294.3102.
- END -
This page maintained by SHSU's Communications Office:
Associate Director, Communications: Emily Binetti
Telephone:936.294.4406
Communications Manager: Mikah Boyd
Telephone: 936.294.1837
Communications Writer: Campbell Atkins
Telephone: 936.294.2638
Thomason Building: Suite 102
Please send comments, corrections, news tips to Today@Sam.edu