Distinguished Alumni To Be Honored At Gala
Sept. 26, 2017
SHSU Media Contact: Lane Fortenberry
Six Sam Houston State University alumni who have made significant contributions to their professions, communities and alma mater will be recognized during this year's homecoming festivities with the SHSU Distinguished Alumni awards, Outstanding Young Alumnus award and Alumni Service awards.
Those who will be honored during the Distinguished Alumni Gala on Oct. 20 include Distinguished Alumni Richard Mills, John Simmons and the late John Phelps; Outstanding Young Alumnus Justin Burnett; and Service Award recipients Susan Lenamon and Albert McCaig Jr.
The gala will begin at 6 p.m. in the Lowman Student Center Ballroom with a cocktail reception followed at 7 p.m. with a dinner and program. To purchase individual tickets, contact the Office of Alumni Relations at 936.294.1841 or visit alumni.shsu.edu.
2017 Distinguished Alumni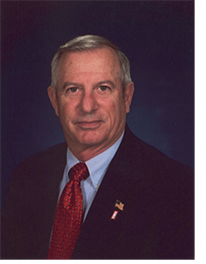 Richard W. Mills

Following his 32 year-career in the U.S. Army, Brig. Gen. (Ret.) Richard Mills is continuing to serve his country as an instructor with Special Operations military forces on the art and science of planning at the strategic level for future operational requirements.
A 1974 SHSU criminal justice graduate who earned his Bachelor of Science degree in law enforcement and police science, Mills later attended the Naval War College, where he received a Master of Arts degree in national security and strategic studies.
For 27 years, he served as a U.S. Army Special Forces (Green Beret) officer and attained the rank of Brigadier General—possibly the first to have attended all four years of SHSU ROTC—while serving in and commanding U.S. Special Operations Forces.
Since his retirement from the army, Mills has been actively involved in supporting scholarship programs that benefit members of the Bearkat Battalion and was instrumental in the establishment of the Military Science Alumni Club of the SHSU Alumni Association and serves as president of the club.
The Late John Phelps

Following his graduation from SHSU with a degree in agriculture in 1956, John Phelps served his country in the U.S. Navy before coming home and teaching school in Channelview and Pasadena.
In 1962, he joined State Farm Insurance as an agent and opened his office in the one-car garage of his Pasadena home and went on to grow his business into one of the largest agencies in the country. Through the years, he was a mentor to up-and-coming professionals in the insurance industry and local aspiring business men and women.
Always working for the betterment of his community, Phelps was a Pasadena city councilman and mayor pro-tem, as well as president of the Pasadena Chamber of Commerce, president of the YMCA and chairman of the Southeast Economic Development Association. His service to his hometown earned him recognition through such honors as Pasadena Chamber of Commerce Citizen of the Year, Optimist Citizen of the Year, the Paul Harris Rotarian of the Year, Pasadena Businessman of the Year, and Pasadena ISD Distinguished Citizen of the Year.
In 2007, Harris County Commissioners honored Phelps by naming a courthouse annex in his honor.
John Phelps passed away on May 27, 2017.
Phelps and his wife Wynell, who was his high school sweetheart and wife of 63 years, are the parents of two sons, Steve and Ken. John was a Life Member of the SHSU Alumni Association.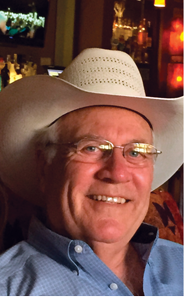 John E. Simmons

A 1968 finance graduate and member of Alpha Tau Omega Fraternity, John Simmons began a career in real estate selling resort properties for the Belin Corporation at Hilltop Lakes. He quickly rose to be the leading sales associate and was recruited by Horseshoe Bay Resort, where he soon became one of their leading salesmen.
Following a move to Austin in 1973, Simmons transitioned from resort real estate to commercial real estate sales and brokerage and soon became partner in Paragon Properties. He then co-founded First Austin Properties, recognized as one of the major commercial brokerage companies in Austin in the early 1980s.
At the same time, he launched The Simmons Group, a real estate investment and development company, which developed the first Austin Executive Airport and Georgetown Aviation. In 1988, he co-founded Captex Development Company, one of the largest developers of mixed-use and residential subdivisions in the Austin area. The company later shifted its focus to the acquisition and ownership of office and industrial projects with buildings in Austin, Houston, San Antonio, Dallas, Denver, Phoenix and Minneapolis. He also invests in ranch properties, mostly in Texas and New Mexico.
Simmons lives on a 6,000-acre ranch in Burnet County, where he raises Brangus cattle and horses for ranch use and team roping, as well as quarter horses for racing. John is a Life Member of the SHSU Alumni Association.
Outstanding Young Alumnus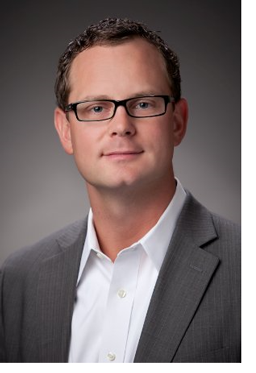 Justin M. Burnett

Justin Burnett , a 1998 graduate of Pleasanton High school, was a graduate of Sam Houston State University in 2002 with a Bachelor of Business Administration degree. After college Justin was recruited into the oil and gas industry, working for Chevron Oil and Gas in Supply Chain. Within a short time, he was relocated to Maracaibo Venezuela as the supply chain manager where he and Ann lived and worked before transferring to Indonesia.
When his mentor left Chevron to work for BP in Baku Azerbaijan, he recruited Burnett to the company to manage strategic procurement. In 2010, he was relocated back to Houston.
He currently serves as vice president of materials management and warehousing for BP's global inbound logistics, and has been recognized as one of the youngest vice presidents in BP's history.
In addition to his work with BP, Burnett has a ranch just outside of Bastrop, and owns a high-end men's barbershop franchise in Katy with his wife.
He also donates time to his fraternity, Sigma Phi Epsilon, and was recently recognized as a Top 40 Under 40 by the Houston Business Journal. A devoted supporter of Greek Life on campus, Burnett and his wife, Ann, have established a scholarship at SHSU for students from smaller high schools who are interested in belonging to a fraternity or sorority.
Justin and Ann live in Katy with their children, Kate and Brody. Justin is a Life Endowed Member of the SHSU Alumni Association, President of the Sigma Phi Epsilon Alumni Board, and serves on the College of Business Administration Advisory Council.
Service Award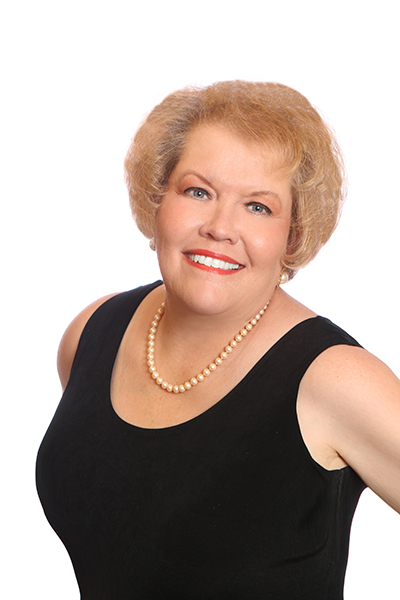 Susan S. Lenamon

One of Sam Houston State University's most passionate ambassadors is a person who also lives by the university's motto, "The measure of a Life is its Service."
A former educator who spent 25 years with Pearland ISD as a teacher, principal and director of communications, Lenamon passed the Texas real estate sales exam after her retirement and now owns and operates David L. Smith Realty, the family business founded by her parents.
Lenamon graduated from SHSU in 1973 with a BBA in business education. In addition to her service in her community on boards with the YMCA, the Pearland Neighborhood Center, the Pearland College Center Board of Governors, the Pearland ISD Board of Trustees, the Brazoria County United Way, and Brazoria County Child Protective Services, among others, she is a founding member and former president of the Women in Leadership Society—an organization whose mission is to help single mothers and their children who have fallen on hard times.
As an active member of the SHSU Alumni Association, Lenamon has contributed to the university in many ways, such as serving as a President's Circle member, Alumni Association board member and president, "Let's Talk!" and Houston area Bearkats in Business sponsor, and contributor to endowments for scholarships for criminal justice and education students. She also provided furnishings for the historic Peabody Library building on campus, including the restoration of a 113-year-old pipe organ.
She and her husband, Ben '74, are the parents of three children, six grandchildren and five great-grandchildren. Susan is a Life Endowed Member of the SHSU Alumni Association.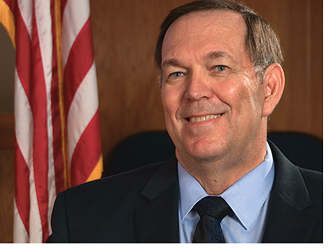 Albert M. "Buddy" McCaig, Jr.

The Honorable Albert "Buddy" McCaig has dedicated his life to service since his days as a student at SHSU. He was commissioned through the SHSU Reserve Officers Training Program as a second lieutenant in the U.S. Army 1972, serving on active duty, and additional 13 years in the Reserves and National Guard. He retired as a major in 1995.
After his distinguished military service, he pursued a career in the legal field, serving as assistant district attorney and in private practice until 2007, when he was appointed by Gov. Rick Perry to his current position as District Judge of Waller County. Since his appointment, he has been re-elected three times.
McCaig has been an active leader in the Waller Area Chamber of Commerce, Waller Lions Club, Rotary Club, Waller County Fair Association, Waller High School FFA, and Waller ISD School Board.
He was one of the original group of ROTC alumni from SHSU who met and pooled resources to provide scholarships for Bearkat military science cadets, and he was instrumental in establishing the SHSU Military Science Alumni Club.
He continues to support the military science department at SHSU as a mentor to ROTC seniors who will be in the U.S Army Reserves upon graduation.
He and his wife, Kitty, who also attended SHSU, are the parents of two grown children, Amanda and Donald. McCaig is a Life Member of the SHSU Alumni Association.
- END -
This page maintained by SHSU's Communications Office:
Associate Director, Communications: Emily Binetti
Telephone:936.294.4406
Communications Manager: Vacant
Telephone: 936.294.1837
Communications Writer: Campbell Atkins
Telephone: 936.294.2638
Thomason Building: Suite 102
Please send comments, corrections, news tips to Today@Sam.edu