Former Basketball Pro Joins Common Reader Forum
Oct. 26, 2017
SHSU Media Contact: Emily Binetti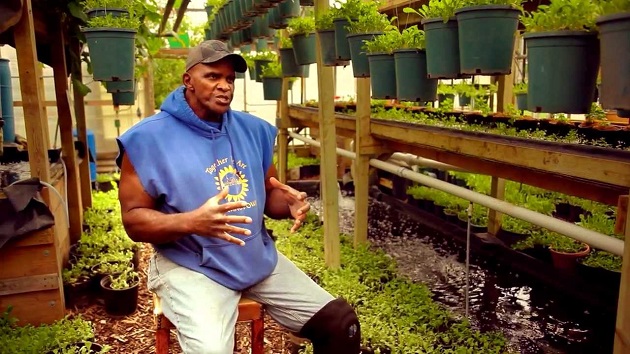 MacArthur "Genius" recipient and one of Time Magazine's "100 Most Influential People," former professional basketball player Will Allen left a corporate career, cashed in his savings and built America's preeminent urban farm.
As the CEO of Growing Power Inc. and author of "The Good Food Revolution," Allen will share his inspirational story on Nov. 9 at 2 p.m. in the LSC Ballroom as part of the annual Sam Houston State University Common Reader Author's Forum.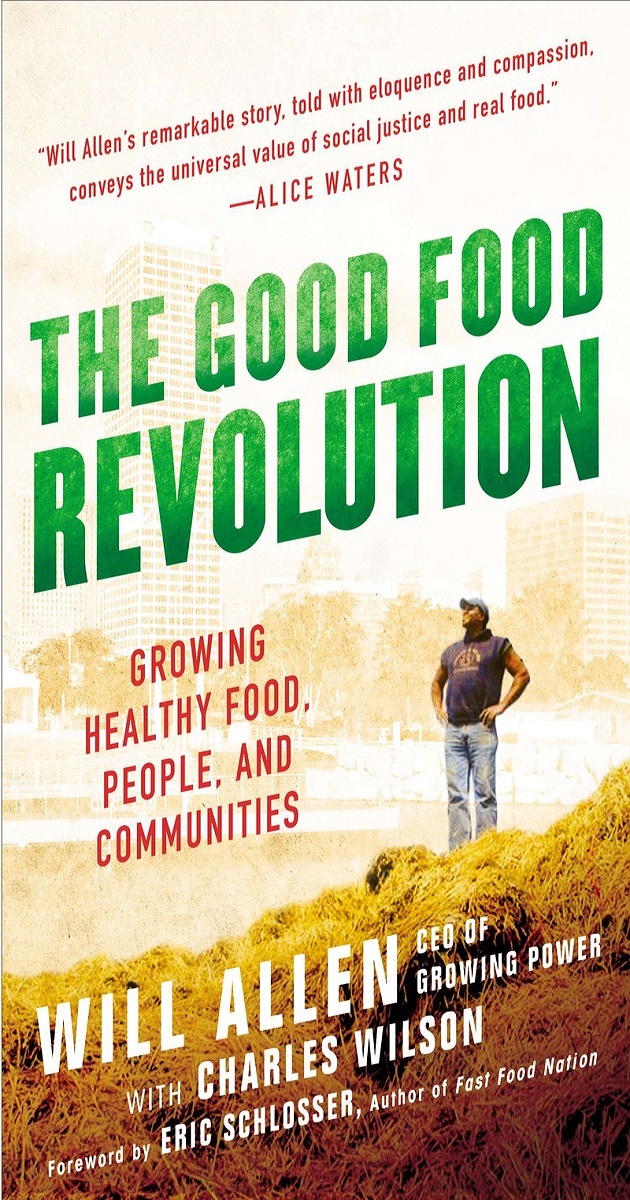 Allen's book is what he describes as his "call to action" and explores urban agriculture as a practical way to bring healthy food to underserved populations. His organization develops community food systems across the country that help young people in trouble, create jobs, defuse racism, improve public health and bring urban and rural communities closer together.
"A garden in your back yard can provide the self-respect of being a little more self-sufficient in a world where we often are made to feel the powerless victims of the Dow Jones Industrial average, oil prices, the employment market or the fates of large corporations" Allen said.
The SHSU Common Reader program was developed to create a common academic experience, to facilitate a campus-wide cross-disciplinary conversation and to enhance the community among students, faculty and staff.
The Author's Forum, an extension of the Common Reader program, will offer a host of events and contests, all taking place over the course of four days and centered around the selected book.
According the Kay Angrove, director of First-Year Experience and Student Success Initiatives, the program is designed to reach across a broad spectrum of areas of interest in order to connect with as many students as possible from a variety of academic fields.
"This year's SHSU Common Reader program includes over $6,000 in student contest and scholarship opportunities spanning art, music, poetry, film, research, education, science and literature that will challenge students to explore and expand upon the themes in the book," Angrove said.
Common Reader events will kick off on Monday, Nov. 6, with a contest sponsored by the College of Science and Engineering Technology and the American Democracy Project entitled: "Growing Together: Critical Thinking through Deliberative Dialogues Scholarship Team Contest" in the LSC Ballroom. Undergraduate students who sign up on the website by 4 p.m. on Monday, Oct. 30, will have the opportunity to compete in a problem-solving competition for over $3,000 in prizes plus a free dinner.
Also scheduled for the kick-off day is the annual Fine Arts Juried Art Show and Awards Ceremony, featuring student art submitted in the art contest. The show takes place in the LSC Art Gallery at 5 p.m.
On Tuesday afternoon Nov. 7, SHSU Landscape Services will contribute to the urban agriculture theme by demonstrating how to make new soil from waste, highlighting SHSU's sustainable zero waste initiatives.
That evening, the Department of Mass Communication hosts the second annual Common Reader Film Festival, a filmmaking competition focused on the theme of food. The event will be held from 7 - 9 p.m. in the Olson Auditorium. Student filmmakers will be announced following the screenings.
With a focus on environmental law, attorney Erich Birch will visit campus on Wednesday, Nov. 8, to speak about surprising laws and regulations in the food industry. Birch's 11 a.m. presentation will be followed with a 2 p.m. talk by Charles Heath, professor of history, who will speak about genetically modified maize in Mexico.
That same evening, students are invited to join the Department of Family and Consumer Sciences faculty and the Student Money Management Center for dinner and a demonstration on healthy eating on a budget.
Common Reader activities will conclude with author Will Allen's keynote presentation and book signing at 2 p.m. on Thursday, Nov. 9, in the LSC Ballroom.
All Common Reader events and activities are free and open to the public. For more information visit the Common Reader website. For those interested in scheduling a large group to attend one of the featured events, contact Kay Angrove at kangrove@shsu.edu or 936.294.3423.
- END -
This page maintained by SHSU's Communications Office:
Associate Director, Communications: Emily Binetti
Telephone:936.294.4406
Communications Manager: Vacant
Telephone: 936.294.1837
Communications Writer: Campbell Atkins
Telephone: 936.294.2638
Thomason Building: Suite 102
Please send comments, corrections, news tips to Today@Sam.edu