Events To Honor Black History Throughout February
Jan. 27, 2017
SHSU Media Contact: Tyler Pointer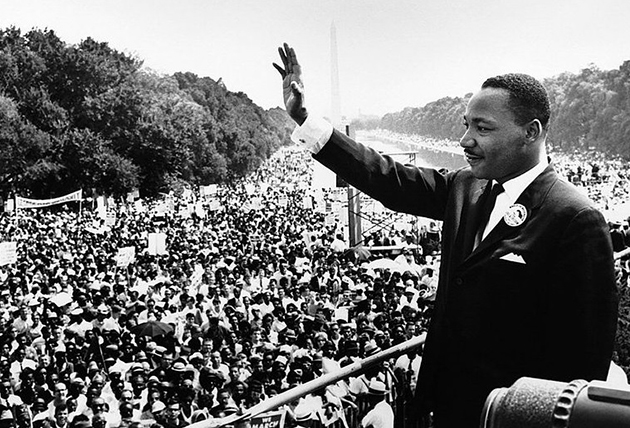 Sam Houston State University's College of Humanities and Social Sciences will celebrate Black History Month during February to highlight the achievements of black Americans and observe issues still present within society.
Activities will begin on Feb. 1, when poet and scholar Cam Awkward-Rich will give a craft talk entitled "Writing Trans Lit?" at noon in the Evans Complex Room 212 and later will give a poetry reading from his book "Sympathetic Little Monster" at 6 p.m. in Austin Hall. The reading will be followed by a reception off-campus at the Vortexan Eclectic Kitchen starting at 7 p.m.
"Awkward-Rich's work considers how historical ghosts of the past haunt and break bodies in the present, which is important as we honor Black History Month," assistant professor of English Ching-In Chen said.
On Feb. 6, assistant professor Elijah Gibson's award-winning dance performance "We Are Greenwood" will be performed with a town hall on race relations in America to follow starting at 3 p.m. in Gaertner Performing Arts Center.
Associate professor of history Jeffrey Littlejohn will lead a tour called "The Black Freedom Struggle in Walker County, Texas" on Feb. 16 beginning at 4 p.m., during which he will highlight historic black neighborhoods, St. James United Methodist Church, the First African American Baptist Church, the site of the former Bishop Ward College and the site of Samuel Walker Houston's former school in Galilee.
"This tour is important to Black History Month because it shows the local, everyday nature of civil rights reform," Littlejohn said. "Normal people fought to make our country more egalitarian. These people took great risks to join the movement. I feel that it is important that we recognize the work they did to make our community a better, freer, more just place to live."
The tour will meet in the parking lot behind the CHSS Building (near the outdoor classroom) and move in a caravan with some seating available in a school van, but attendees are welcome to carpool in their own cars. Seating in the van can be reserved with Littlejohn by contacting him through email at littlejohn@shsu.edu.
A screening of "Black Panthers: Vanguard of the Revolution" will begin at 5:30 p.m. on Feb. 20 in the Olson Auditorium in Academic Building IV, with popcorn and water to be provided.
On Feb. 21, Mary Phillips, assistant professor of African and African American studies at the City University of New York–Lehman College, will give a presentation titled "Redefining Freedom," in which she will discuss the social justice work of Ericka Huggins in the Black Panther Party at 4 p.m. in CHSS Building Room 110.
Jakobi Williams, associate professor of African American and African diaspora studies and history at Indiana University, will give a presentation titled "The Black Panthers: Here and Abroad" on Feb. 23 at 5:30 p.m. in ABIV's Olson Auditorium.
Finally, on Feb. 28, a program entitled "Sandra Bland-Say Her Name" will be held at 5:30 p.m. in CHSS Building Room 070, with refreshments to follow. A former friend of Bland's will be speaking, as well as activists Phil Sinitiere and Hanna Bonner.
For a full schedule of BHM events, visit the event page.
- END -
This page maintained by SHSU's Communications Office:
Director of Content Communications: Emily Binetti
Communications Manager: Mikah Boyd
Telephone: 936.294.1837
Communications Specialist: Campbell Atkins
Telephone: 936.294.2638
Please send comments, corrections, news tips to Today@Sam.edu