Angrove Named TSUS Chief Online Education Officer
June 20, 2017
SHSU Media Contact: Julia May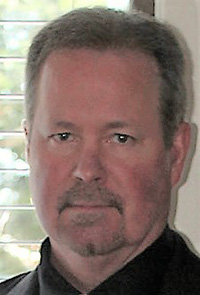 Dr. William Angrove
Bill Angrove, associate vice president for distance education at Sam Houston State University, has been named chief online education officer for The Texas State University System by Chancellor Brian McCall.
In addition to his position at SHSU, Angrove has served as director of distance education for the system for the past five years.
"In recognition of Dr. Angrove's service and to reinforce the important role that online and distance education will play in achieving the aggressive college access and student success goals outlined in the system's 2020 Vision and the 60x30xTX Plan, I have elevated his title to chief online education officer," said McCall.
"Dr. Angrove will continue to provide advice to the system on ways to increase both the quantity and quality of online and distance education offerings and service, as well as other technology-based solutions," he said.
As chief online education officer for the system, Angove is responsible for coordinating the growing online education programs at member institutions of The Texas State University System.
He will provide advice and counsel on various technologies, encourage collaboration and best practices in online education and assess what other universities in Texas are doing with their online education programs.
He will also report data on the number of credit hours generated and online programs offered by all the component institutions in the system and organize meetings with other directors of online education from the system schools.
Sam Houston State University has taken an aggressive approach to providing services for students who are interested in online education. The university currently offers 42 online degree programs and generates 21 percent of student credit hours online. More than 3,000 SHSU students take their classes 100 percent online.
Not only is it big business for SHSU, online courses are increasing in popularity throughout the nation, particularly for individuals who are already working and cannot take off from their jobs to attend face-to-face classes in a location far from their homes. More than seven million individuals in the U.S. took at least one online course during the past year.
"As enrollment in the system's component institutions grow and the demand for online courses increases, we are looking at leveraging our expertise to increase capacity across the other institutions," Angrove said.
Angrove, in collaboration with TSUS Vice Chancellor for Academic Affairs John Hayek, has visited with provosts and online/distance education directors from component institutions to offer assistance and discuss needs and capabilities.
In addition, SHSU Online has hosted workshops on pedagogical training and online course development for faculty from several universities from throughout the system.
"Through these workshops, we've provided their faculty access to our instructional designers, and we've helped them re-design and add some new online courses," Angrove said.
He also will be exploring ways for some of the smaller TSUS schools to have access to online support services and will look into ways to assist with ADA compliance, video hosting, and exam proctoring.
"The initial training that we have already provided has been received very positively," Angrove said. "We, along with the system office, have gotten numerous letters of appreciation and comments about how helpful the workshops are.
"We are just trying to be more proactive, efficient and innovative in ways that will benefit all the universities in the system," he said. "I'm very honored to be a part of this effort, and I'm excited about being able to help out."
- END -
This page maintained by SHSU's Communications Office:
Director of Content Communications: Emily Binetti
Communications Manager: Mikah Boyd
Telephone: 936.294.1837
Communications Specialist: Campbell Atkins
Telephone: 936.294.2638
Please send comments, corrections, news tips to Today@Sam.edu