Update For Week Of March 20
March 18, 2016
SHSU Media Contact: Tammy Parrett
Workshop To Prepare Students For 'Life After Graduation'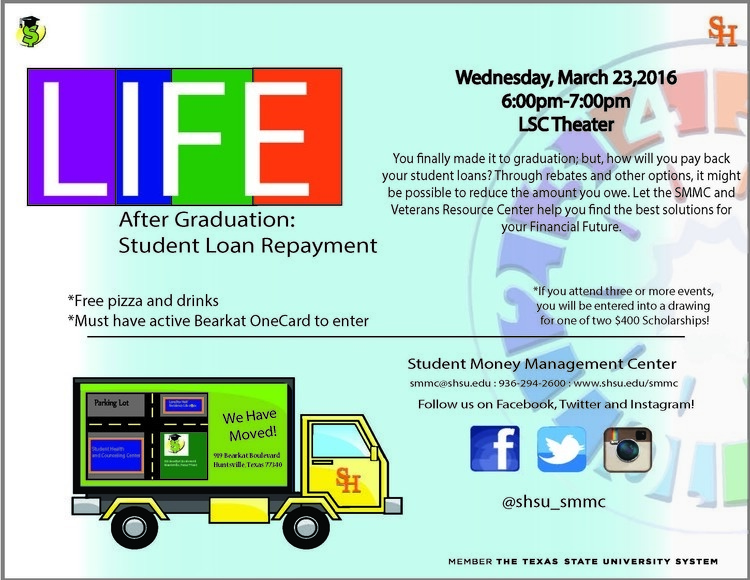 Not only are students being forced to take out larger amounts of student loans due to rising tuitions, but more students than ever are relying on student loans to earn their undergraduate and graduate degrees.
In an effort to educate students about repayment options after graduation, the Student Money Management Center will team up with the Veteran's Resource Center to host its popular "After Graduation: Student Loan Repayment" program on Wednesday (March 23).
The program, beginning at 6 p.m. in the Lowman Student Center Theater, will review various rebates and programs available to potentially help students reduce the total amount of student loan debt owed.
The average class of 2015 graduate owes more than $35,000 in student loan debt, according to the Wall Street Journal. In addition to the increasing amount students are paying for their degrees, the number of students who require the assistance of loans to complete their degrees is increasing as well.
The presentation also will address tuition rebates and how to process the forgiveness feature of a "Be on Time" loan or TEACH Grant, as well as loan deferment or forbearance for students who are not able to immediately begin making loan payments.
Students who attend three or more SMMC events will be entered into a drawing for one of two $400 scholarships.
Pizza and light refreshments will be served before the presentation on a first-come, first-served basis. Those in attendance will also receive a free SHSU mortar board cover.
The event is free and open to all students with an active Bearkat OneCard.
For more information, contact the SMMC at 936.294.2600 or smmc@shsu.edu.
Workshop To Show Students With Disabilities 'Final Four'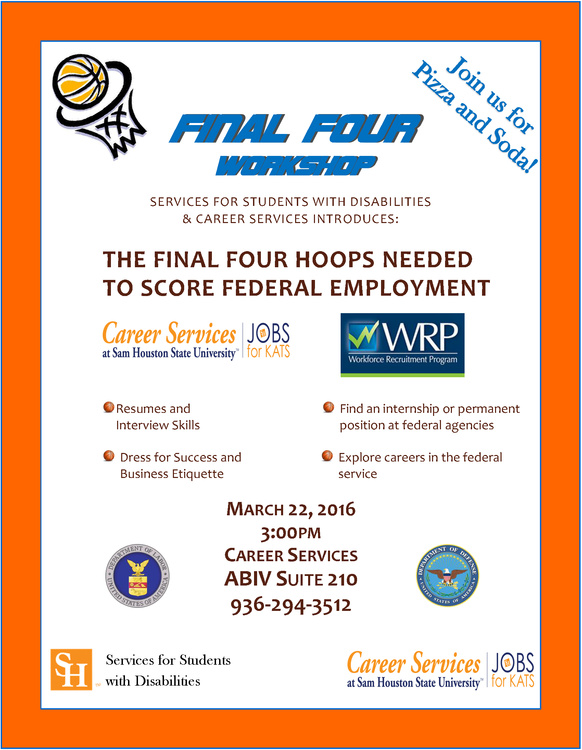 In celebration of March being "Developmental Disabilities Awareness Month," Sam Houston State University's Office of Services for Students With Disabilities will collaborate with Career Services to host the "Final Four Workshop: Workforce Recruitment Program" on Tuesday (March 22) at 3 p.m. in Academic Building IV Suite 210.
The workshop is designed to introduce students with disabilities to opportunities available through the Federal Workforce Recruitment Program and serve as an avenue to for them to gain information in preparation of reaching their desired employment goals.
Students will learn about resume writing, interviewing skills, how to dress for success, and business etiquette.
"We want to prepare students for the 'final four hoops needed to score federal employment,'" said Richard. "Approximately 88 percent of students served by Services for Students with Disabilities have 'hidden disabilities,' such as psychiatric disabilities, epilepsy and learning disabilities."
The Federal Workforce Recruitment Program is a recruitment and referral program that connects public and private sector employers nationwide with college students and recent graduates with disabilities eager to prove their abilities through summer internships or permanent jobs.
Pizza and refreshments will be served.
The event is open to current students with disabilities and recent graduates with disabilities.
For more information, contact Richard at 936.294.3512.
Event To Spread Awareness About Juvenile Arthritis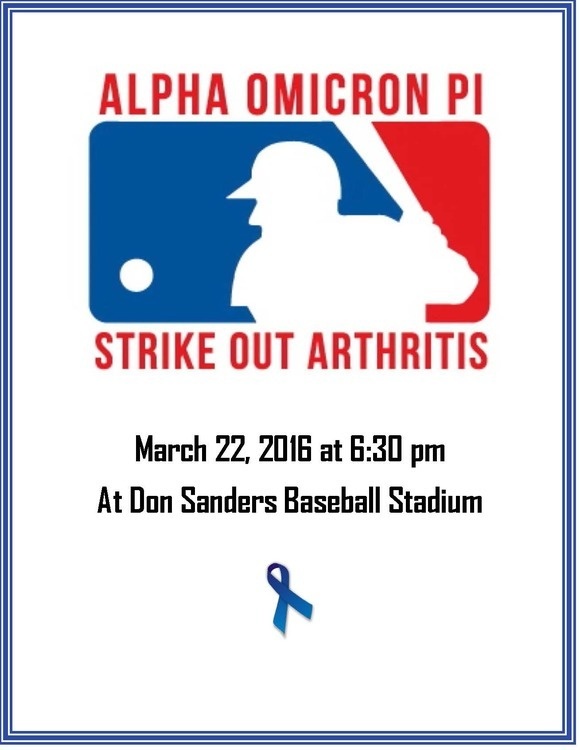 The Sam Houston State University chapter of Alpha Omicron Pi will host the inaugural "Strike Out Arthritis" event on Tuesday (March 22) at Don Sanders Stadium.
"We will have information about the Arthritis Foundation, giveaways and the organization with the most T-shirt sales will have the opportunity to dunk Alli Miller, Greek Life coordinator," said chapter president Amy Douglas.
Members will be selling T-shirts for $10 in the Lowman Student Center Mall Area on Monday and Tuesday (March 21-22) from 10 a.m. to 2 p.m.
The event will be held in correlation with the SHSU-Texas A&M–Prairie View baseball game, which begins at 6:30 p.m.
"We want to help spread awareness about juvenile arthritis and promote community and campus involvement," Douglas said.
This event is free and open to the public.
For more information, contact Douglas at and010@shsu.edu.
Department To Honor Religious Practices With Film Screening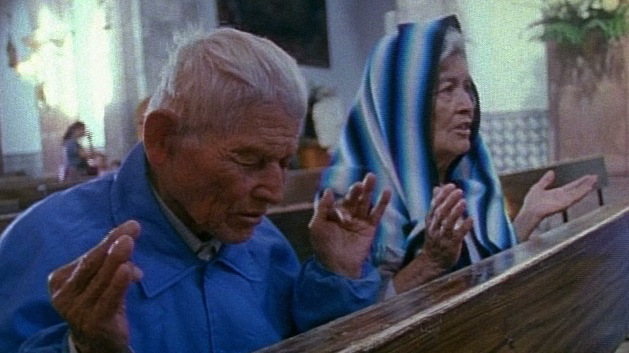 The Sam Houston State University Department of Foreign Languages will honor the cultural value of combined indigenous and Roman Catholic religious practices in Mexico at Easter by showing the film "Holy Week in San Miguel De Allende" on Tuesday (March 22) at 9:30 a.m. in the College of Humanities and Social Sciences Building Room 232 and again at 11 a.m. in the Smith-Hutson Business Building Room 108.
The film, which is also available in Spanish, is the first of a trilogy by Houston's San Rafael Films and is accompanied by a study guide.
Patricia Collins, founder of San Rafael Films, and Debra Andrist, professor of Spanish at SHSU, believe that each of the films in the trilogy documents beliefs and practices from the ancient eras of the Olmec through the Aztec or Mexica civilization dominant in the early 1500s.
Following each showing will be a discussion.
The event is free and open to the public.
For more information, contact Andrist at 936.294.1414 or andrist@shsu.edu.
Presentation To Discuss Zika Outbreak
Sam Houston State University's Global Center for Journalism and Democracy will host Dave Daigle, associate director for communication science at the Centers For Disease Control, who will give a presentation on emergency risk communication and how to handle situations such as the recent outbreak of the Zika virus on March 29.
The presentation, titled "Zika and mosquito-borne Viruses: Effectively Communicating When Uncertainty is High," will take place at noon in the fourth floor conference room at SHSU-The Woodlands Center.
Daigle recently returned from Joao Pessoa, Brazil, where he worked with the Brazilian Ministry of Health and state and local public health organizations to conduct a case control investigation on the association of Zika virus with microcephaly.
The spread of the Zika virus has forced many government agencies, state and local health departments, and private healthcare providers to quickly undertake emergency risk communication, while others have had to consider how they would respond should a case arise in their state or facility.
Pre-registration is free until March 22. Registration is $15 on the day of the event.
Lunch will be provided.
For more information, contact the GCJD at 936.294.4399.
Study Finds Youth Animal Abuse Linked To Serious Offending, Drug Abuse
Abusing animals during youth is a strong predictor for future problem behaviors, including serious offending, marijuana use, other drug use, and deviant beliefs, according to a recent study at Sam Houston State University.
The study, by Sara Simmons, doctoral student at Sam Houston State University, and Kelly Knight and Colter Ellis, assistant professors of sociology at Montana State University, followed three generations of families over a 27-year period through the National Youth Survey Family Study. The study was based on surveys with 1,725 youth, their families and offspring in 12 waves from 1977 to 2014.
According to the survey, 3 percent of a sample from the second and third generations of the study said they had abused animals as a child or teenager, with the average beginning at about 10 years old. Those with a history of animal abuse are more than three times more likely to use marijuana, four times more likely to use other drugs, and nearly three times more likely to participate in serious offending than those who did not participate in that behavior.
"Understanding the roots and consequences of animal abuse is important for three reasons," said Simmons. "First, it is vital to prevent animals from becoming victims. The more we understand about these crimes, the more able we are to prevent them. Second, it is becoming clear that animal abuse is related to other forms of violence. Third, the perpetrators of these crimes often suffer negative outcomes of their own."
The article, "Youthful animal abuse and later problem behavior outcomes: Finding from two generations," was published in Contemporary Justice Review: Issues in Criminal, Social, and Restorative Justice and can be found online at bit.ly/21tNbLk.
ROTC Leads Annual 'March To The Grave'
Sam Houston State University's ROTC recently conducted one of the university's most cherished tradition, "March to the Grave," in honor of Gen. Sam Houston's birthday on March 2.
Since 1889, the university has hosted the march, during which students, faculty and staff have been invited to walk the mile from Austin Hall to Houston's gravesite inside Huntsville's Oakwood Cemetery.
At the gravesite, Denton Florian, executive director of the Sam Houston Project, discussed "Why Sam Houston Matters." There also was a "Baptized Texan" ceremony, during which non-native Texans were able to burnish their Lone Star Credentials by being "baptized" as a Texan.
After the gravesite ceremony ended, the Bearkat Battalion ended the event with a 21-gun salute.
For more information about the annual "March to the Grave," visit vimeo.com/157519456.
Today@Sam Seeks Experts, Story Ideas
Are you an expert in a topic might be of interest to reporters? Or even a unique topic? Would you like to have your research interests highlighted or discuss your expertise with reporters seeking interviewees?
The university Communications Office is collecting information and story ideas for its ongoing projects, including the online SHSU Experts Guide, the SHSU home page and Today@Sam.
The SHSU Experts Guide was established as a resource for the media, who turn to university experts lists for potential interviewees for news stories. Faculty who are interested in being a part of the university's database of experts can submit their biographical and personal information, as well as their areas of expertise, through the Experts Guide Submission Form available online at shsu.edu/dept/marketing/experts/submit-info.html.
Other story ideas, both news and features on faculty or student research and accomplishments can be sent to today@sam.edu or jenniferg@shsu.edu. For news stories, please include the date, location and time of the event, as well as a brief description and a contact person.
All information, including news story ideas and update items for Today@Sam, should be sent a minimum of a week in advance of the event in order to make necessary contacts and write a story. Feature story ideas for the SHSU home page ("sliders") should be sent a minimum of two months in advance.
To see a full list of the Today@Sam submission guidelines, or to access submission forms for news and feature stories or hometown releases, visit shsu.edu/~pin_www/guidelines.html.
For more information, call 936.294.1836.
- END -
This page maintained by SHSU's Communications Office:
Director of Content Communications: Emily Binetti
Communications Manager: Mikah Boyd
Telephone: 936.294.1837
Communications Specialist: Campbell Atkins
Telephone: 936.294.2638
Please send comments, corrections, news tips to Today@Sam.edu