SHSU Update For Week Of Jan. 31
Jan. 28, 2016
SHSU Media Contact: Tammy Parrett
Speaker To Explore Climate Change In Colloquium
Sam Houston State University's Departments of Physics and Geology will host a colloquium led by Andrew Dessler, professor of atmospheric sciences at Texas A&M University, on Wednesday (Feb. 3) at 3 p.m. in the Lowman Student Center Theater.
In "The Science of Climate Change, and Why You Should Believe It," Dessler will discuss the scientific evidence behind climate change, as well as some of the unknown factors that play into climate change.
"The science behind climate change is not new, much of it is a century or more old and it has stood the test of time," Dessler said. "We can be 100 percent certain about some of the impacts of this–more extreme temperature events, rising sea levels, acidification of the oceans, and changing precipitation patterns. The uncertainty is in how much of these changes will occur, as well as uncertainty in how this warming will impact humans and those aspects of the environment that we care about.
"The science of climate change is a topic of much current public interest and discussion," said associate professor of physics Joel Walker. "It is important to hear what the experts who conduct research in this field have to say."
The event is free and open to the public.
For more information, contact Walker at jwalker@shsu.edu or 936.294.4803.
Opera To Enchant Audiences With 'Elixir Of Love'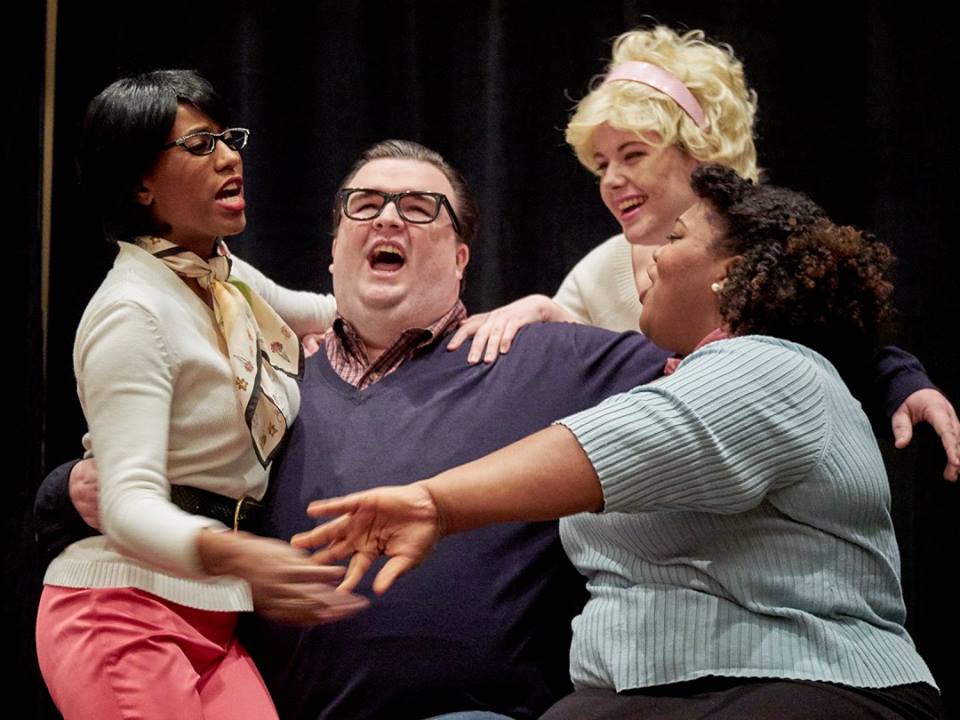 Sam Houston State University's Opera Workshop will perform Gaetano Donizetti's "The Elixir of Love," on Friday and Saturday (Feb. 5-6) at 7:30 p.m. in the James and Nancy Gaertner Performing Arts Center Recital Hall.
The comic opera will be performed in English, with an adapted translation by assistant professor of opera Rebecca Grimes.
The original play tells an unlikely love story between a peasant and a wealthy landowner. The updated story, adapted from 1832 Italy to fit 1958 Huntsville, is set on the SHSU campus, where a janitor falls in love with a high-status sorority girl. After visiting a local bar, the janitor finds an elixir that can make his dream girl reciprocate his love, and from then on, the story takes an interesting turn of events.
The SHSU Opera Workshop is a nationally recognized program that allows students to explore their musical creativity by providing them with enhanced performance opportunities. It was selected for the American Prize in Collegiate Opera Production in 2014 and 2015, and completed second in the 2015 National Opera Association Musical Theatre Scenes competition.
The opera is comprised of approximately 20 students, chosen through an audition process.
Tickets are $15 for general admission, $12 for groups and $5 senior citizens and SHSU students with an active Bearkat OneCard.
For more information, contact the School of Music at 936.294.1360.
Department To Offer Financial 'Aid' In Mall Area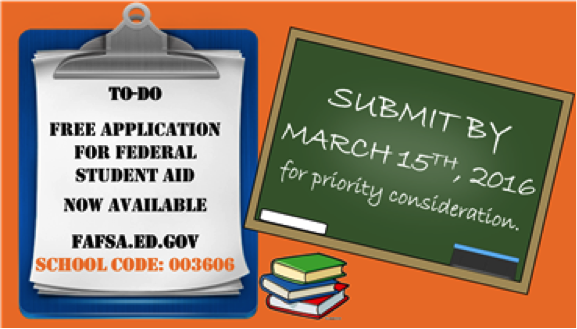 Sam Houston State University's Financial Aid and Scholarships Office will provide students in need of help completing financial aid forms with assistance each Tuesday during the month of February from 10:30 a.m. to 1:30 p.m. in the Lowman Student Center Mall Area.
A financial aid representative will be available Feb. 2, Feb. 9, Feb. 16, and Feb. 23 to answer questions and provide information on upcoming financial aid deadlines for the 2016-17 academic year.
They also will have information regarding the FAFSA application process, including deadlines and university-specific information.
Students whose schedules do not facilitate a visit to the table during these times can stop by the financial aid office, located on the second floor of the Estill building, for additional help between the hours of 8 a.m. and 5 p.m. on weekdays.
For more information, contact the financial aid office at 936.294.1774.
Festival To Celebrate Mardi Gras Music, Culture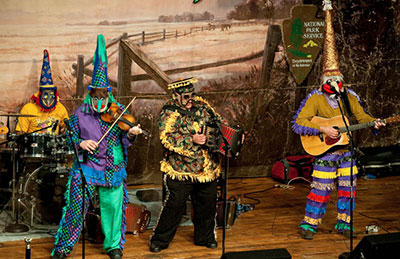 Sam Houston State University will highlight the music and culture of Mardi Gras during the 15th annual Cajun Mardi Gras Festival on Thursday (Feb. 4)
The celebration, which falls days before Mardi Gras (Feb. 9), will include a symposium on Mardi Gras and Cajun music and culture.
The symposium will begin at 6 p.m. in the Evans Building Room 105 and will feature a panel discussion with Jambalaya Cajun Band members, Cajun music hall of fame member and Grammy nominee D. L. Menard, and moderator and Cajun historian Terry Thibodeaux, professor of communication studies at SHSU.
The group will discuss the history of the Cajun people, its music and the tradition of Mardi Gras.
The symposium is open to the public, who is encouraged to participate.
That evening the five-member Jambalaya Cajun Band, from Lafayette, Louisiana, will be joined by Menard for a traditional dance in the "bal de maison" style during the Cajun Mardi Gras Dance, from 8-10 p.m. in the Estill Building Atrium.
"Bal de maison translates to 'house dance,'" Thibodeaux said. "It is the traditional dance that Cajuns have had in their homes for more than 250 years in Louisiana. It's also called a 'dais do do' dance, meaning 'to make go to sleep,' because the small children would be put to sleep in the back rooms while the adults would move the furniture out of the great room where all the dancing would take place.
Admission to both events is free.
For more information, contact Thibodeaux at 936.294.1356.
Program To Encourage Leadership In Transfer Students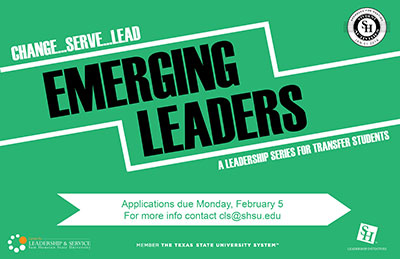 Transfer students at Sam Houston State University who are interested in expanding their leadership abilities and service opportunities are invited to participate in the Center for Leadership and Service's Emerging Leaders program.
Emerging Leaders is an ongoing leadership series offered for transfer students at SHSU. Selected participants will attend a variety of programs about leadership, communication, individual and group values, team building, and active citizenship.
"All cohort members will receive a mentor to help them through the program," said Max Walling, associate director of Leadership Initiatives. "These mentors have previously been through the Emerging Leaders program and tend to be upper-class transfer students who have not only successfully transferred to SHSU academically, but tend to be successfully engaged in student organizations, campus and community employment."
Interested students can obtain an application online or at the Center for Leadership and Service office in the Lowman Student Center Room 324A.
There is no cost to participate in the program.
Completed applications are due by Friday (Feb. 5) at 5 p.m.
For more information, contact CLS at 936.294.
Faculty To Present Work In Annual Exhibit
The Sam Houston State University Department of Art is presenting the 56th Annual Faculty Exhibition in the Gaddis Geeslin Gallery until March 3.
The exhibition includes drawing, painting, mixed media installation, video, and animation. The annual faculty exhibition provides an opportunity for not only students, but also the community, to see the exceptional work being created by the faculty in the art department.
The exhibition features the work of Martin Amorous, Chris Cascio, Melissa Glasscock, Ronald Hollinshead, Pat Lawler, Daniel McFarlane, Tudor Mitroi, Edward Morin, Valerie Powell, and Edie Wells.
There will be a closing panel discussion on March 3 at 5 p.m. in Art Building E Room 108.
All events are free and open to the public.
For more information, contact the SHSU Department of Art at 936.294.4311.
Sorority Donates $3,000 To Local Charity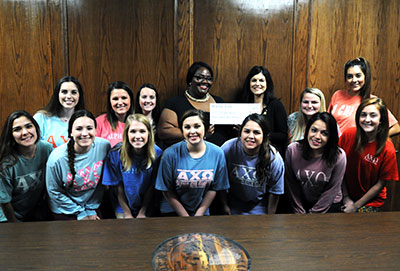 Sam Houston State University's Alpha Chi Omega sorority recently teamed up with Mary Kay to raise awareness about domestic violence through a social media contest.
The nationwide contest encouraged members to post photos on each chapter's social media sites depicting Alpha Chi Omega's dedication to raising awareness of domestic violence, while also supporting domestic violence organizations.
Each chapter was responsible for submitting one photo collage using the photos submitted by their members, and the chapter with the most "liked" entry was awarded monetary prizes to be donated to a domestic violence organization of its choice.
Sam Houston State University's chapter placed first in the contest and was able to donate $3,000 to the SAAFE House, a local non-profit family violence and sexual assault agency in Huntsville.
Alpha Chi Omega is a values-driven organization founded in 1885 whose national philanthropy is domestic violence awareness and prevention. As a nonprofit organization, it supports more than 180,000 living members in 139 college chapters and 189 alumnae chapters across the United States.
Today@Sam Seeks Experts, Story Ideas
Are you an expert in a topic might be of interest to reporters? Or even a unique topic? Would you like to have your research interests highlighted or discuss your expertise with reporters seeking interviewees?
The university Communications Office is collecting information and story ideas for its ongoing projects, including the online SHSU Experts Guide, the SHSU home page and Today@Sam.
The SHSU Experts Guide was established as a resource for the media, who turn to university experts lists for potential interviewees for news stories. Faculty who are interested in being a part of the university's database of experts can submit their biographical and personal information, as well as their areas of expertise, through the Experts Guide Submission Form available online at shsu.edu/dept/marketing/experts/submit-info.html.
Other story ideas, both news and features on faculty or student research and accomplishments can be sent to today@sam.edu or jenniferg@shsu.edu. For news stories, please include the date, location and time of the event, as well as a brief description and a contact person.
All information, including news story ideas and update items for Today@Sam, should be sent a minimum of a week in advance of the event in order to make necessary contacts and write a story. Feature story ideas for the SHSU home page ("sliders") should be sent a minimum of two months in advance.
To see a full list of the Today@Sam submission guidelines, or to access submission forms for news and feature stories or hometown releases, visit shsu.edu/~pin_www/guidelines.html.
For more information, call 936.294.1836.
- END -
This page maintained by SHSU's Communications Office:
Associate Director, Communications: Emily Binetti
Telephone:936.294.4406
Communications Manager: Mikah Boyd
Telephone: 936.294.1837
Communications Writer: Campbell Atkins
Telephone: 936.294.2638
Thomason Building: Suite 102
Please send comments, corrections, news tips to Today@Sam.edu