Alumni Recognized For Distinguished Accomplishments, Service
Sept. 1, 2016
SHSU Media Contact: Tammy Parrett
Three SHSU alumni who have made a name for themselves in business, entertainment and news, and two alumni whose service to their alma mater and their communities is distinguished in itself, will be recognized during this year's homecoming festivities with the SHSU Distinguished and SHSU Alumni Awards.
Those who will be honored during dinner on Oct. 14 include Distinguished Alumni Duke Austin and James Lopez; Outstanding Young Alumna Mia Gradney; and Service Award recipients Jerry Streater and Nan McRaven.
The gala will begin at 6 p.m. in the Lowman Student Center Ballroom with a cocktail reception followed at 7 p.m. with a dinner and program. Individual tickets are $100 per person.
For more information, contact the Office of Alumni Relations at 936.294.1841 or go online to alumni.shsu.edu.
Distinguished Alumni
Duke Austin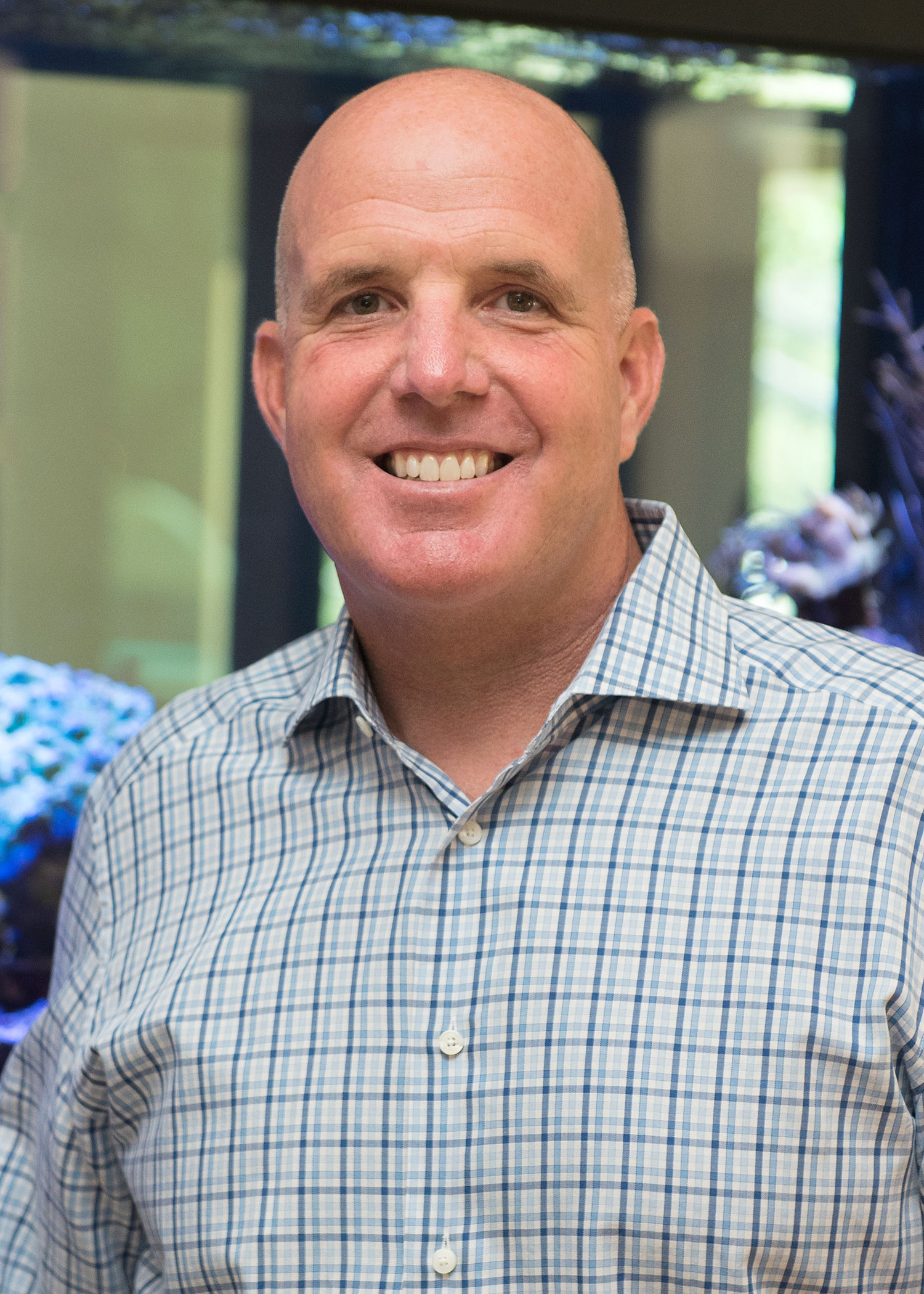 As CEO and COO of Quanta Services, Earl "Duke" Austin manages his business in the same way he manages every aspect of his life–with integrity, humility and grace.
A 1992 recipient of a Bachelor of Business Administration in management degree, Austin served as president of North Houston Pole Line until it was acquired by Quanta Services in 2001.
He was named chief operating officer and president of Quanta's Electric Power and Natural Gas and Pipeline divisions because of his strong leadership abilities. In 2016, he was promoted to chief executive officer.
Austin has remained an avid supporter of Sam Houston State University by contributing to numerous projects and programs and serving on the Sam Houston State University Alumni Association Board of Directors.
"For more than 25 years, Duke Austin has been an exemplary representative of Sam Houston State. He has typified SHSU's tradition of excellence and brought credit to the university by his personal accomplishments, professional achievements and selfless support," a nominator said.
He was diagnosed with non-Hodgkin's lymphoma in 2000 and continued his battle with cancer for five years. Keeping faith, family and friends as the pillars in his life helped him conquer his battle, and he has been cancer free for more than 10 years.
In addition to his contributions to SHSU, Austin is actively involved in fundraising for projects at the John Cooper School in The Woodlands, is a member of the Young Presidents Organization, serves on the calf scramble committee for the Houston Livestock Show and Rodeo, and is a board member of The Junior Achievement.
"Duke prefers to fly under the radar. He has contributed to numerous schools, charities and organizations, but rarely desires recognition," a nominator said. "He has risen to the pinnacle of the public corporate world and has done so with intelligence and integrity."
Austin has four children and lives in Houston with his wife, Sanette.
James Lopez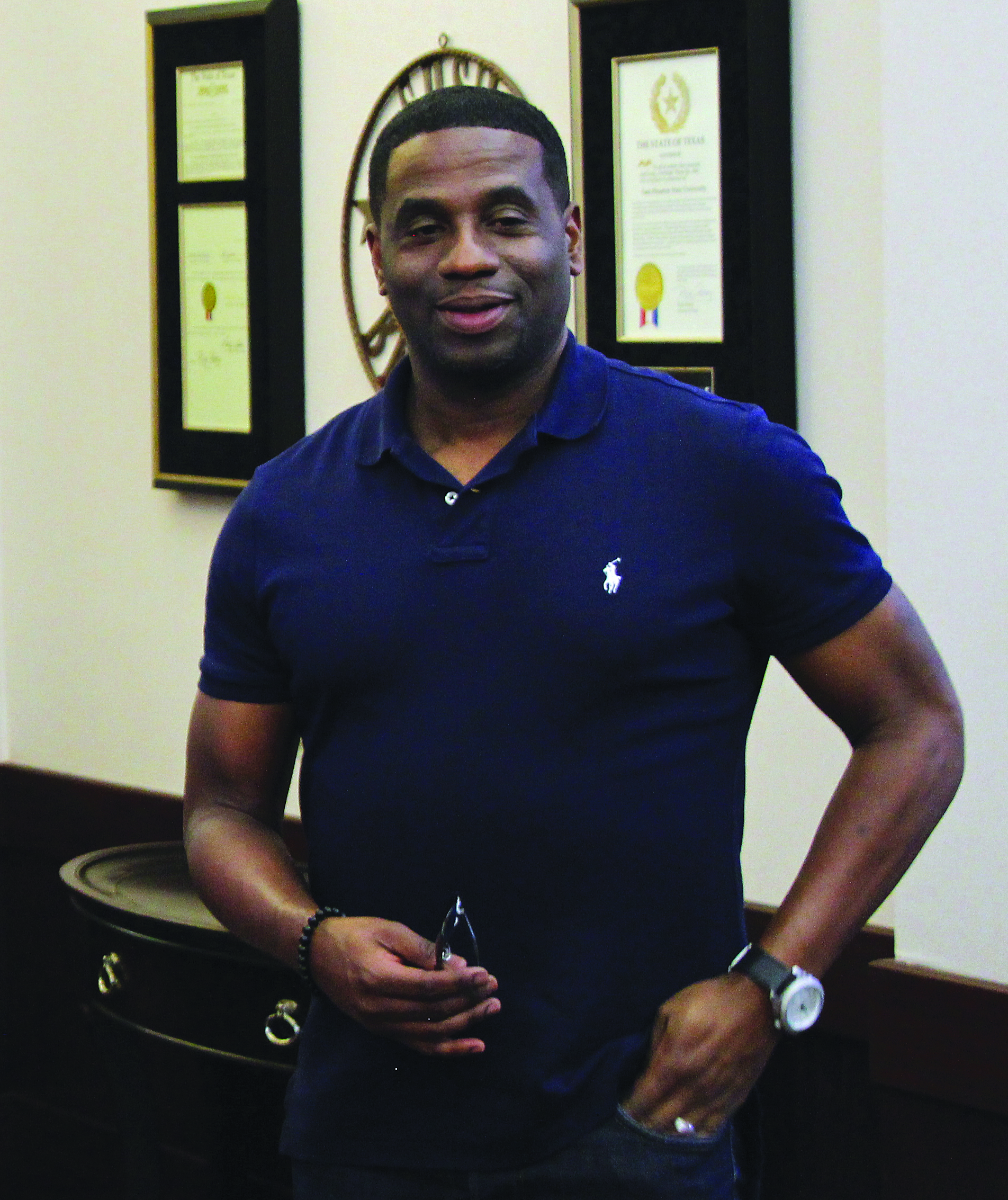 Although he hasn't played football since his days as a wide receiver for the Bearkats, James Lopez has been scoring touchdowns in the entertainment industry for more than 20 years.
He graduated with a Bachelor of Business Administration degree in 1991 as a first-generation American to Peruvian parents. He landed his first job at Madonna's record label, Maverick Records, where he was able to enhance his skills. This opportunity led him to Atlantic Records, where he worked as senior director of marketing before being promoted to senior vice president of marketing.
He has played an instrumental role in developing and overseeing the marketing campaigns for many platinum artists, including T.I., Bruno Mars, Flo Rida, Sean Paul, and B.o.B.
"In my opinion, James has distinguished himself through personal and professional achievements and has brought honor and distinction to our university," a nominator said.
Lopez then transitioned from music to film and joined Screen Gems, a division of Sony Pictures Entertainment, in 2010. In this position, he oversaw some of the company's highest-grossing projects, such as "Think Like a Man," "Think Like A Man Too," and "The Wedding Ringer."
He was named one of 2013's the Imagen Foundation's Most Powerful and Influential Latinos in Entertainment for 2012, 2013 and 2014 and spoke as a featured guest at the Hollywood Black Film Festival. He also was featured in Ebony Magazine's Power 100 issue in 2014.
Lopez recently was named head of motion pictures for Will Packer Productions, where he is responsible for developing and overseeing production on all film projects through the company's first look deal with Universal Pictures.
He currently lives in Los Angeles with his wife, Andrea, and children Hannah and Victoria.
Outstanding Young Alumna
Mia D. Gradney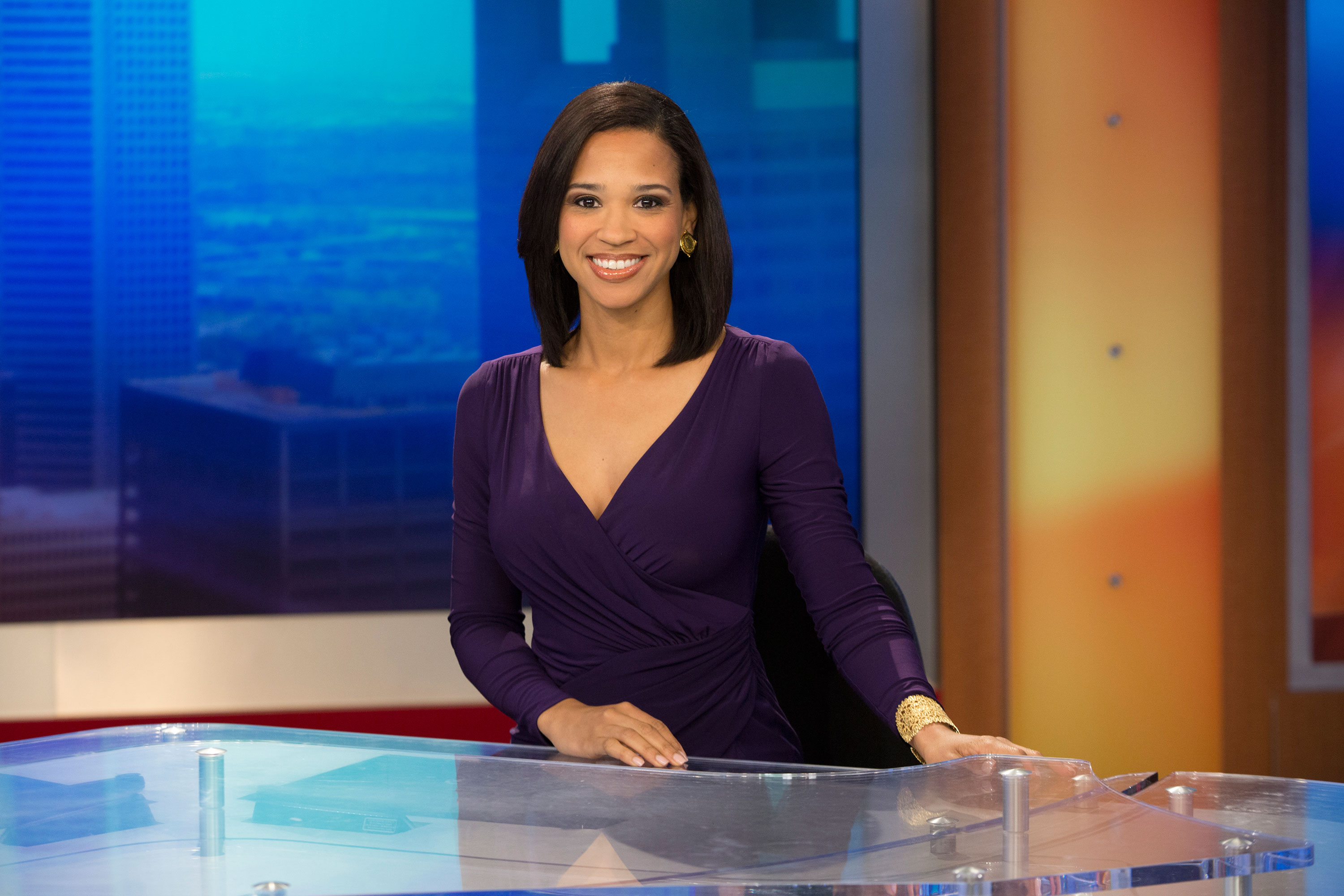 Whether she's reporting on hurricanes or Hollywood stars or suiting up local women for job interviews, Mia Gradney has dedicated her life to serving the city of Houston.
The three-time Emmy award-winning anchor and reporter graduated from Sam Houston State University in 1998 with a Bachelor of Arts degree in radio, television and film, with a concentration in broadcast journalism, and began her career as a writer and production assistant for the Debra Duncan Show and KTRK-13 news.
She spent 12 years as a lead anchor at KIAH in Houston, where she followed some of the biggest breaking-news events. She filed reports from Reliant Park in 2005 when Hurricane Katrina evacuees first arrived at the Astrodome. Weeks later, she documented the evacuations across Texas in response to Hurricane Rita.
Today, she is a lead news anchor with KHOU-11 news, where she keeps Houston informed about the city.
Gradney also is a longtime volunteer and advisory council member with Dress for Success, an organization dedicated to preparing low-income women with professional interview attire and readiness skills.
In 2003, she teamed up with a fellow volunteer to co-found Women of Wardrobe, the young professionals group designed to support Dress for Success. Women of Wardrobe is now one of the largest and most successful young professionals groups in Houston.
This year Gradney launched Speak for Success, a new client program at Dress For Success Houston, which educates women about effective verbal communication for professional and personal growth.
Service Awards
Jerry Streater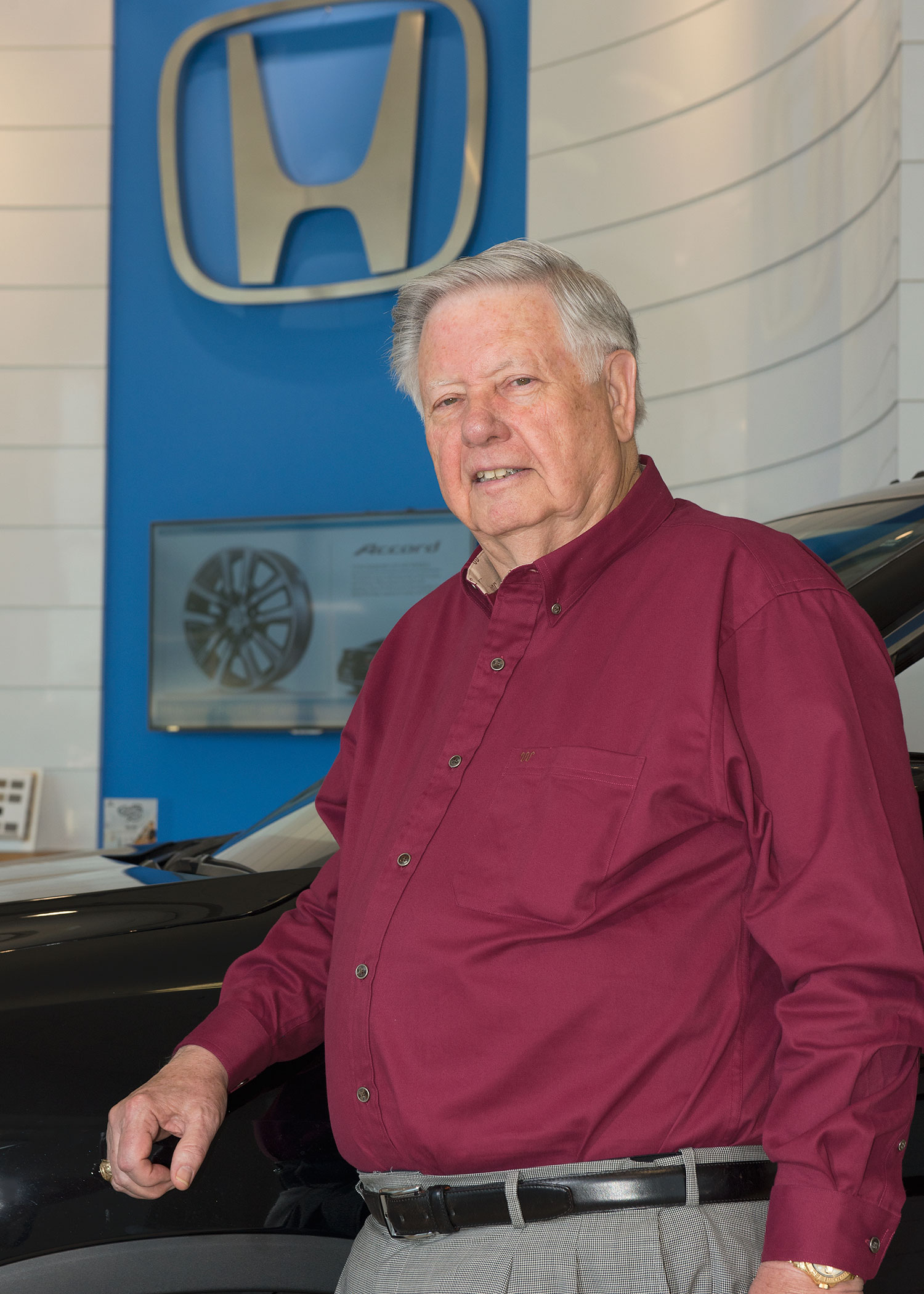 Being a public servant is much more than just a job to Jerry Streater–it is the essence of his being.
He graduated from SHSU in 1961 with a Bachelor of Business Administration degree and, in 1972, began selling cars, kick starting what would become a very successful career in the automobile business. He is now part owner of Streater-Smith Nissan and Honda in Conroe.
Streater was elected to serve on the Conroe City Council for eight years, during which he served as chairman of the city's finance and personnel committees. He also served as vice-president of the Montgomery County Performing Arts Society and chairman of the board of the Lake Conroe Chamber of Commerce.
"Throughout his life, Jerry has demonstrated a sincere interest in and commitment to public service," a nominator said. "He has provided strong leadership as a business owner, in work with civic organizations, as an elected member of city government and through philanthropic activities."
Prior to enrolling at SHSU, Streater played baseball and football at Navarro College on a scholarship. When he moved to Huntsville, he gave up his favorite sport in order to work to pay for college.
But because of their love of Bearkat baseball, Streater and his wife, Sandra, established an endowment fund to provide scholarships for Bearkat baseball players.
"Jerry and his wife, Sandra, have been generous supporters of the university, including previous Capital Campaign efforts," one nominator said. "They are members of Saint James Episcopal Church, where he served a member of the vestry, and he currently serves on the finance committee and the long-range planning committee."
Streater and his wife have four children, nine grandchildren and four great-grandchildren.
Nan McRaven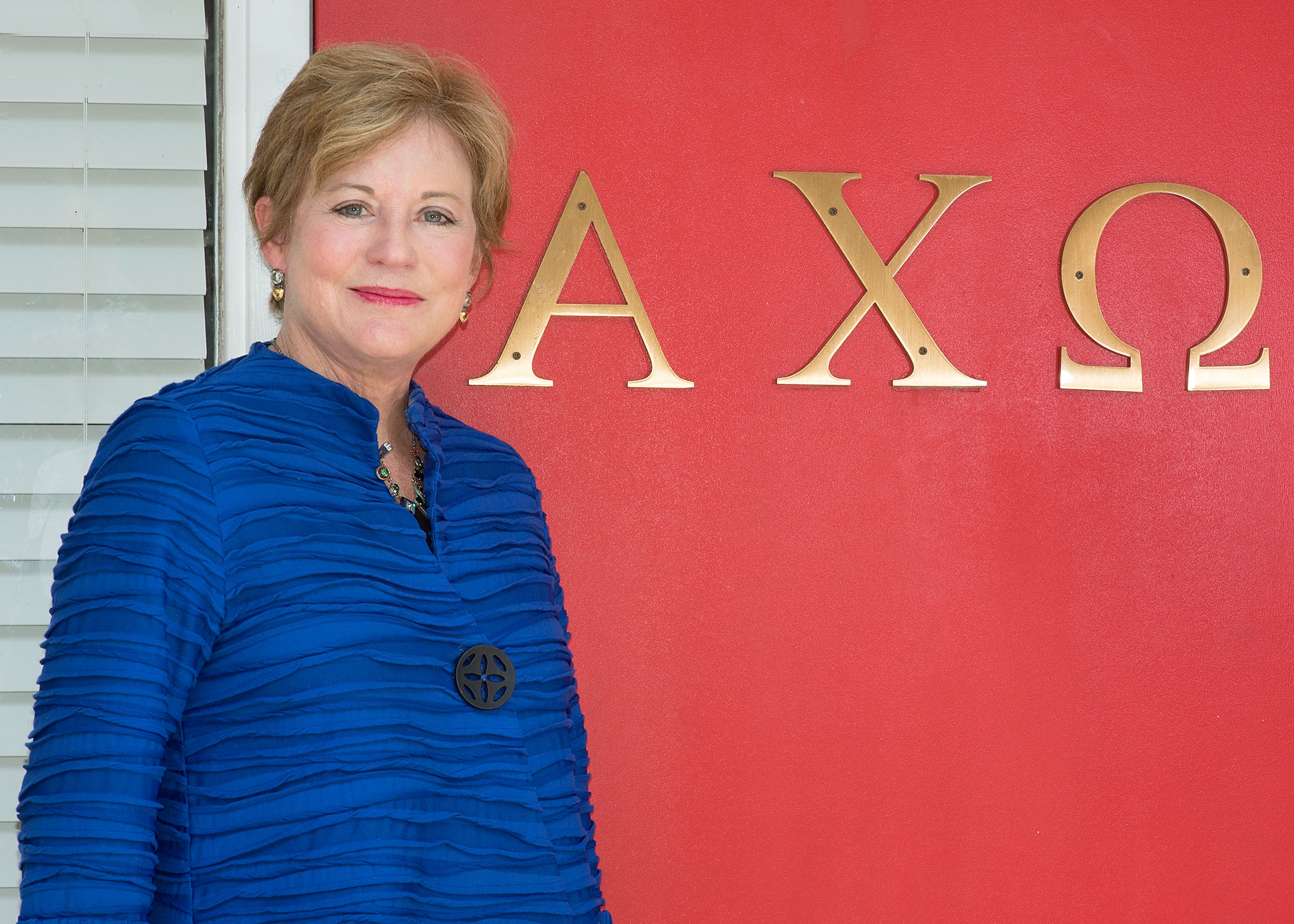 Each student who graduates from Sam Houston State University is ingrained with the school's motto, "The measure of a Life is its Service."
Nan McRaven is no exception, as she has worked tirelessly throughout her life to better the lives of others.
From her 13 years on the Austin Community College's Board of Trustees to her work uniting the breast cancer community in Austin, the 1973 graduate has exemplified the values taught at SHSU.
After graduating with a Bachelor of Arts in government, McRaven earned a Master of Public Affairs degree from the University of Texas at Austin and began her career in government service. She has worked for more than 25 years in media and public relations, government relations, strategic issues management, public policy development and advocacy, and fundraising.
"Nan has been a trustee at Austin Community College for more than 13 years," one nominator said. "She has helped lead the college through many changes and helped to make it one of the premier colleges in Texas."
She also worked with the Breast Cancer Project and the Breast Cancer Resource Center to bring representatives together to share information and best practices. Because of her hard work and dedication, she was appointed to the BCRC board, where for three years she helped to raise the group's visibility in the community.
She received her doctorate degree from the University of Texas in 2015.
"Nan was the president of our chapter of Alpha Chi Omega in the early 1970s," one nominator said. "She was a leader then and she continues to be a leader in many different organizations and causes. She is obviously an outstanding alumna of SHSU and has always represented the university in a positive manner."
- END -
This page maintained by SHSU's Communications Office:
Associate Director, Communications: Emily Binetti
Telephone:936.294.4406
Communications Manager: Mikah Boyd
Telephone: 936.294.1837
Communications Writer: Campbell Atkins
Telephone: 936.294.2638
Thomason Building: Suite 102
Please send comments, corrections, news tips to Today@Sam.edu