Internationally Recognized Expert To Address Conflict Resolution At TWC
Aug. 11, 2016
SHSU Media Contact: Jennifer Gauntt
Story by Gene Roberts.
Lee Jay Berman, president of the American Institute of Mediation, will share his expertise in mediation and conflict resolution in two presentations at Sam Houston State University-The Woodlands Center.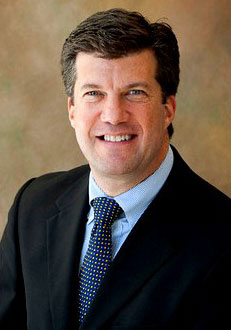 First, Berman will speak on his extensive experiences as a mediator in helping businesses and individuals resolve conflicts during "The Life of a Mediator," on Sept. 1 at 6 p.m. in Room 110.
The next day, on Sept. 2, Berman will present on "Advanced Conflict Resolution Techniques," discussing his view that the world of conflict can act like a funnel, in that disputes can enter from any of a variety of areas of life and can take all forms, from arguments and disputes to accidents and cultural trends. This presentation will begin at noon in the fourth floor banquet room.
"As a society, we can address these disputes at many different stages, but engaging the conflict earlier, rather than later, may make better timing," he said.
Berman is the founder and president of the American Institute of Mediation, a forward-thinking institution that offers "World Class Training for the Complete Mediator." The AIM Institute quickly rose to national prominence as the place where leading mediators turn to continue their learning and career development.
"Lee Jay Berman is one of the world's foremost authorities on mediation and resolving conflicts. We are honored to have someone of Lee Jay's stature at Sam Houston State University," said Gene Roberts, director of Student Legal and Mediation Services, which is hosting the events. "A critical component of our mission is to equip the SHSU community with useful insights and tools to effectively resolve disputes, and Lee Jay will do just that."
Berman has more than 20 years of experience as a commercial mediator and 1,900-plus mediations under his belt, bringing the successes and failures from his work in the trenches into the classroom to share with his audiences.
He is a national panelist with the American Arbitration Association, a Distinguished Fellow with the International Academy of Mediators, a Charter Diplomat and national advisory board member with the National Association of Distinguished Neutrals, and a Dispute Resolution Expert with the United Nations Development Programme.
California's Daily Journal twice named him a "Top Neutral" and the Southern California Mediation Association gave him the Lowry Award for educating members of the profession. He also has received several other awards and has been named to numerous national panels of distinguished neutrals.
Nationally, Berman chaired the ABA Dispute Resolution Section's Training Committee for four years, developing a national database of trainers and programs and delivering training programs to support up-and-coming mediation marketplaces.
For seven years, he served as director of Pepperdine Law School's "Mediating the Litigated Case" program. He also has lectured at universities across the country and trained legal professionals, business leaders and governmental agencies all over the country, as well.
As a consultant, independently and with the Harvard and Pepperdine faculties, Berman has taught conflict resolution, negotiation and client development skills to business leaders, client service professionals, and insurance claims professionals in 20 states and in Europe and the Middle East.
Internationally, Berman has trained in Amsterdam, Dubai, New Delhi, and throughout Australia and has had groups flown in to train with him from Croatia and Jordan. His work with the Delhi High Court included helping to write the court's Mediation Rule of Law, which was later adopted by the Indian Supreme Court, and designing the Tiz Hizari Court's Mediation Center.
Both presentations are open to the public and are eligible for Talent Management credit. For the Sept. 2 event, an RSVP is required and can be made to 936.294.1717 or slms@shsu.edu.
- END -
This page maintained by SHSU's Communications Office:
Director of Content Communications: Emily Binetti
Communications Manager: Mikah Boyd
Telephone: 936.294.1837
Communications Specialist: Campbell Atkins
Telephone: 936.294.2638
Please send comments, corrections, news tips to Today@Sam.edu