SHSU Update For Week Of Aug. 21
Aug. 21, 2016
SHSU Media Contact: Tammy Parrett
Triathletes To Explore Experiences In Panel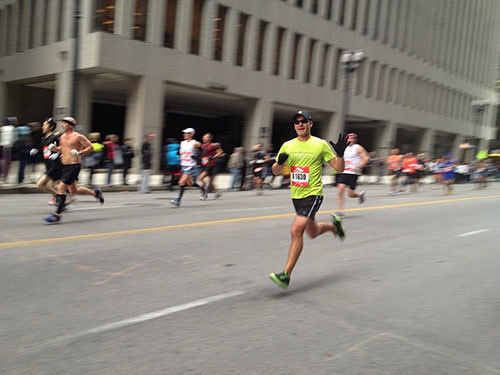 Members of the Bearkat and Huntsville communities will have the opportunity to meet the elite athletes participating in the SHSU Department of Kinesiology-sponsored Ultra-Endurance Pro Camp, on Thursday, Aug. 25, at 4 p.m. in College of Humanities and Social Sciences Building Room 110.
Moderated by associate professor and chair of the kinesiology department Liette Ocker, who completed the IRONMAN North America Championship Texas in 2015, the panel will discuss time management in balancing their training and home lives as they "Go for the Iron."
Professional athletes from around the world will descend on the Sam Houston State University campus Aug. 20 through Sept. 2 to participate in the Ultra-Endurance Pro Camp, where they will train under punishing conditions for the IRONMAN World Championship race in Kailua-Kona, Hawaii, that includes the 140.6-mile journey—a 2.4-mile swim, 112-mile bike, and 26.2-mile run.
Participants will live in the University Hotel, eat at the campus cafeteria, and train on campus and throughout Huntsville. Running and biking courses will even extend as far south as Conroe, depending on the particular training distance that day.
Refreshments will be served and door prizes—including a set of AfterShokz Trekz Titanium Wireless Headphones, a free two-week gym membership, foam rollers, and half off a one-hour massage from the Facemaker—will be given away.
For more information, contact Natasha Rider, College of Health Sciences communication coordinator and "Going for the IRON" panel coordinator, at 936.294.2316 or nrider@shsu.edu.
Center To Host 'Cash Course' On Saving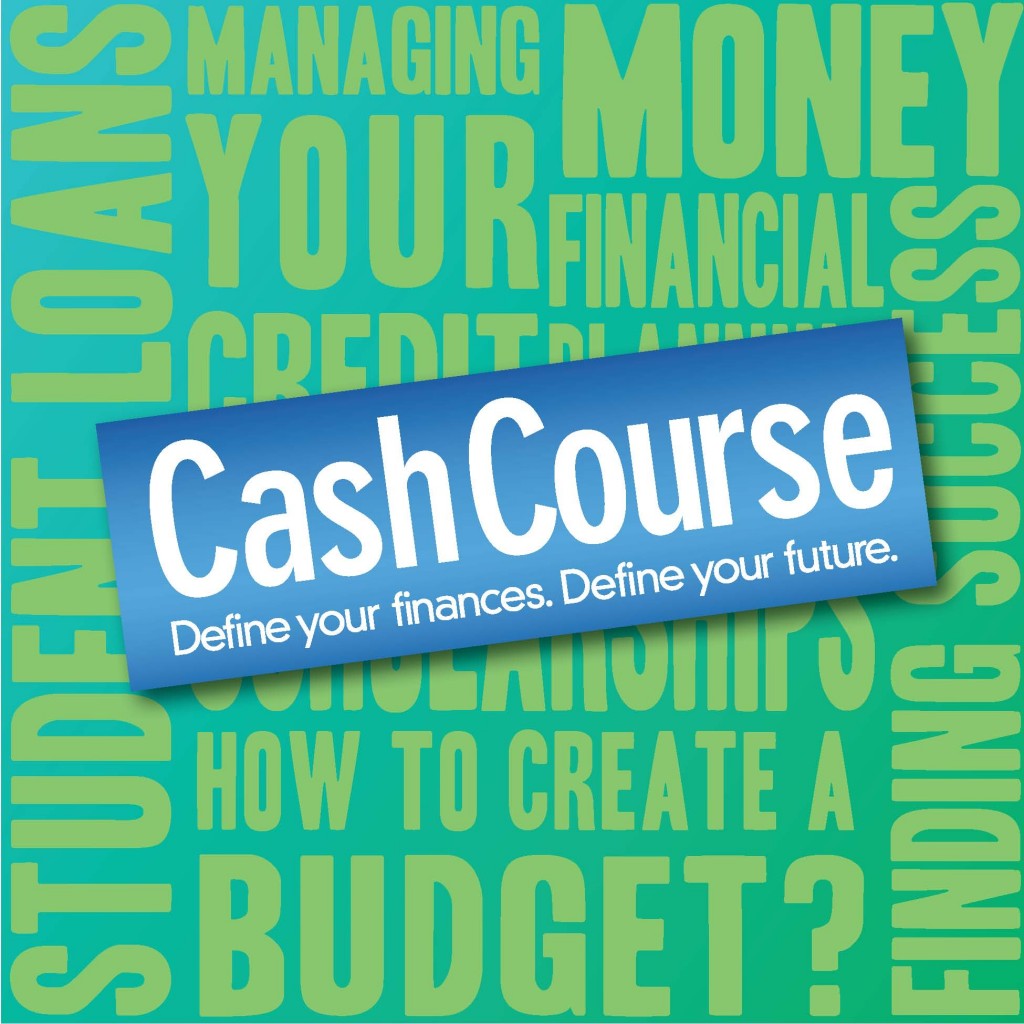 Sam Houston State University's Student Money Management Center is reaching out to graduate and online students in its mission to prepare students for financial security by holding the first CashCourse Scholarship Contest, Aug. 20 through Nov. 18.
CashCourse is a free online financial education resource designed specifically for college and university students by the National Endowment for Financial Education.
To participate, students must register with CashCourse and complete three modules– "Budgeting Basics," "Be Credit Savvy," and "Paying Back Student Loans"–to be entered into a drawing for a $450 scholarship.
"Many college students lack the money skills necessary to be money savvy," said Patsy Collins, SMMC director. "These modules begin a very important financial dialogue with the students that can be followed up with a personal coaching session with SMMC personnel."
Collins said the modules are informative but not cumbersome and could "potentially be completed before school begins."
"There are a significant number of graduate or online students that are unable to attend our traditional workshops, but still need the financial guidance that we offer," said program coordinator Lupita Hernandez. "We thought that this would be a good idea to reach some of those students and offer them the same benefits as others."
The contest is open to all registered SHSU undergraduate, graduate and doctoral students, and the two winners will be announced Nov. 30, during the "Holiday Spending on a Merry Little Budget" workshop.
CashCourse is used by more than 70,000 students at 900 schools nationally to empower students with the skill sets to make informed financial decisions from orientation to graduation and beyond.
Complete contest information and rules are available online at shsu.edu/dept/smmc/cashcourse.
For more information, contact the SMMC at 936.294.2600.
Annual Fund Seeks Seniors For Leadership Committee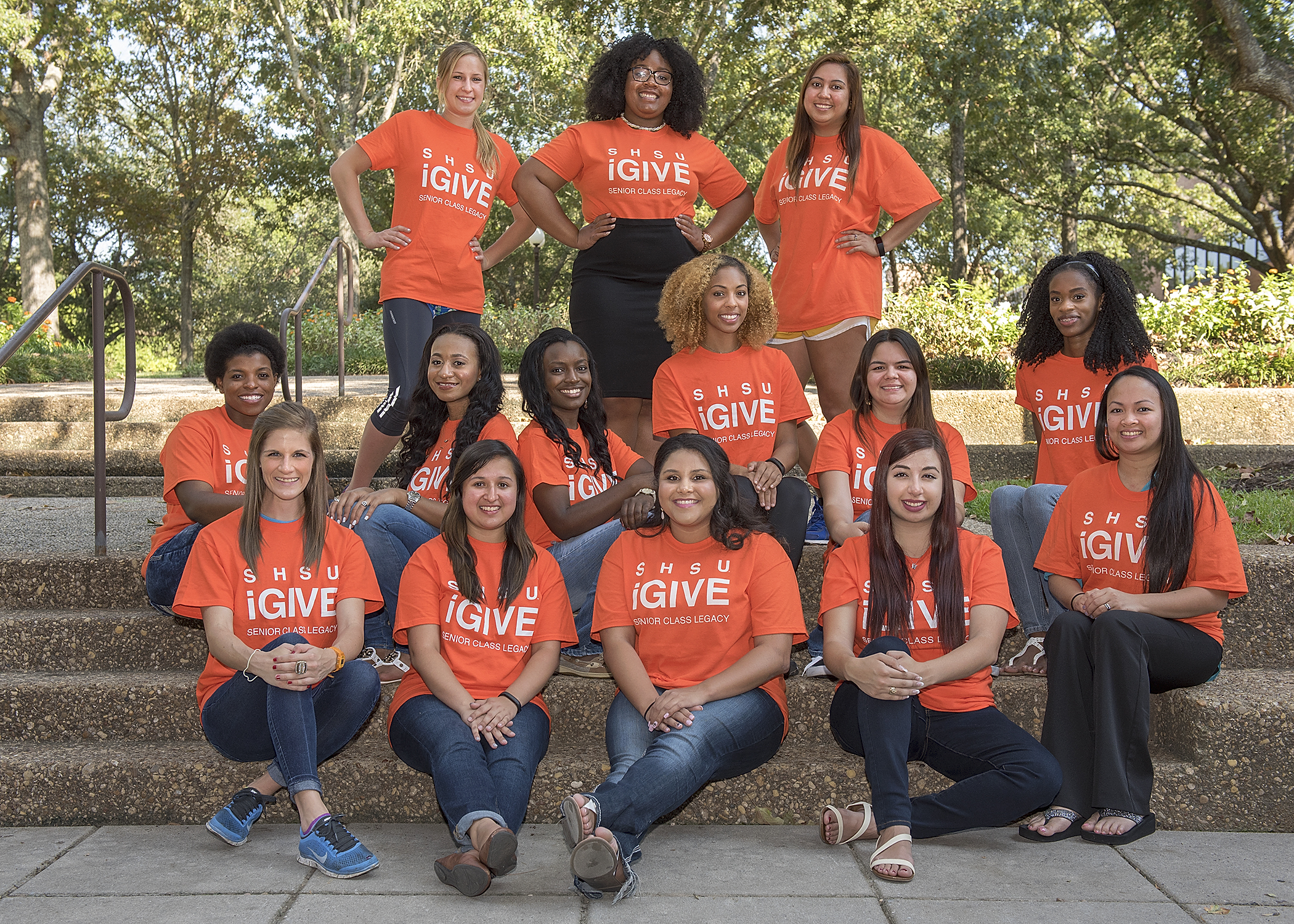 Sam Houston State University's Annual Giving office is searching for juniors and seniors who are interested in serving on a leadership committee dedicated to raising funds for future scholarships via the Senior Class Legacy Campaign.
The Senior Class Giving Campaign is a year-long initiative to promote giving among senior students, allowing them to join together for the last time as a class and leave a lasting impression on fellow Bearkats.
Committee members will promote and raise awareness of the Senior Class Legacy Scholarship within their organizations and at various events on campus. Gifts will help raise funds for scholarships to be awarded to fellow undergraduates in need of financial assistance.
"Last year, 625 students participated on behalf of the class of 2015 and raised $8,000," said Meggan Thompson, assistant director of annual giving and coordinator of the Senior Class Legacy campaign. "The program was initiated by the Annual Giving office in order to bring awareness of philanthropy and cultivate a culture of giving among students."
Members of the leadership committee will receive a T-shirt to wear at events and a royal blue and white recognition cord to wear at graduation.
For more information or to apply, contact Thompson at 936.294.2401 or methompson@shsu.edu.
SGA To Encourage Participation With New Changes
Sam Houston State University's Dean of Students Office and the Student Government Association recently teamed up to implement some organizational changes for the 2016-17 academic year.
In an effort to foster school spirit and build strong leadership within the organization, SGA will implement a semester retreat for senators and officers.
"In combination with the Vice President of Student Services and the Dean of Students, we decided this would be a great way to educate new senators, train officers and build a stronger team for the SGA leadership," said associate dean of students and co-adviser Chelsea Smith. "We also updated the SGA website to incorporate the university look so that we can be unified in our purpose and mission as a student organization."
In addition to the leadership retreat, the organization has taken steps to remodel the SGA office in hopes to encourage more involvement with the organization.
"The SGA office is a tremendous tool for SGA senators and students who are interested in bettering student life at Sam Houston," said student body president Jacqueline Bolden. "Our office is frequented daily by students, faculty and administrators who may have a question or concern. It is our hope that these renovations create a welcoming environment that encourages all Bearkats to become involved."
"Each year, SGA strives to work with students on issues they feel are important to them," Smith said. "We wanted to encourage students to participate in meetings, work with SGA to accomplish the goals that are set by committees and be a resource for student input. By implementing these changes, we hope to achieve that goal."
For more information about SGA, visit shsu.edu/dept/dean-of-students/organizations/sga.
Research Reveals Restorative Justice Reduces Recidivism
Restorative justice programs such as victim-offender mediation and community impact panels are more effective in reducing recidivism rates among juvenile offenders than traditional court processing, according to a study by researchers at Sam Houston State University's College of Criminal Justice.
The study, entitled "The Effectiveness of Various Restorative Justice Interventions on Redicivism Outcomes Among Juvenile Offenders," was conducted by Jeffrey Bouffard, professor of criminal justice and research director for the Correctional Management Institute of Texas at SHSU, doctoral student Maisha Cooper and Kathleen Bergseth, professor of criminal justice at North Dakota State University.
It examined four types of restorative justice programs for juvenile offenders in a small, mostly rural area in the upper Midwest. These interventions include face-to-face mediation between victims and offenders, indirect communication between victims and offenders, community panels who stand in for the victim, and minimal restorative justice interventions that simply educate offenders about the restorative justice process.
"Our results generally not only support the effectiveness of restorative justice programming as compared to traditional juvenile court processing but also suggest that each type of RJ intervention, even those that are minimally involved, reduces recidivism risk relative to juvenile court proceedings," said Bouffard. "This pattern of results would suggest that in many cases, it may be possible to use less intensive RJ approaches and still receive promising results."
The study found that 40 percent of the juveniles committed a new offense within the average three and a half-year study period. Youth processed through juvenile courts re-offended nearly 50 percent of the time, whereas those in a minimal restorative justice educational program committed new offenses only 31 percent of the time.
The study is available online at bit.ly/2buuUyF.
Asian Policing Conference Returns To Huntsville
This summer, Sam Houston State University's College of Criminal Justice hosted the 16th Annual Conference of the Asian Association of Police Studies, an international organization that advances scientific, practical and professional knowledge concerning policing and crime control.
This year's meeting focused on "The Global Governance of Policing: Police, Societies, and Markets" and drew scholars and practitioners from China, Japan, Taiwan, South Korea, the U.S., and Thailand, including several doctoral students and graduates from SHSU. The two-day conference featured the latest research on policing issues in Asian communities and the United States, as well as tours of the Texas Department of Criminal Justice's Wynne Unit, the Huntsville Police Department, and the Sam Houston Statue.
This is the second time that the College of Criminal Justice has hosted the event, which was organized by Jurg Gerber, professor of criminology and director of international initiatives for the college; Amanda Burris, assistant to the dean and CJ international initiatives program coordinator; and Kate Angulski, a doctoral student. The conference featured sessions with Phillip Lyons, dean of the college and director of the Criminal Justice Center, and Jihong Solomon Zhao, professor of criminal justice.
"Our ties to Asia run quite deep," Lyons said. "We have doctoral graduates who are from or teach in China, Korea, Taiwan, Thailand, Macau, and the Philippines."
"We plan to organize more conferences focusing on international criminal justice issues," said Gerber, who attended last year's conference in Hangzhou, China, and agreed to host the organization's 2016 meeting in Huntsville.
The conference featured panels on community policing; cooperation and international issues; police perceptions, attitudes and integrity; current and future trends; police administration; and crime and criminology.
Recreational Sports Makes Improvements For Upcoming Semester

As students return to campus, they will notice the many changes that have begun taking place. From new roadways to new construction sites, it is blaringly obvious that Sam Houston State University is growing at a rapid pace.
The Department of Recreational Sports is no exception, having begun numerous renovation projects to the intramural fields, Johnson Coliseum Holleman Field, and the Health and Kinesiology Center.
The intramural field project was begun as a response to the east side of campus being prone to flooding during heavy rainstorms, due to the underground reservoir that lies beneath the fields. In an effort to prevent future flooding issues, the university closed the intramural fields, allowing construction to replace and upgrade the underground plumbing system.
With construction on Intramural Fields No. 2 and 3 not due for completion until November, the Department of Recreational Sports has made accommodations for students to utilize Holleman Field for intramural and club sports, according to senior assistant director of intramural and club sports Brian Weaver.
"We will be playing intramural and club sports contests at the former varsity baseball stadium, Holleman Field, as an alternative space for the meantime," Weaver said. "Because of this, we have made improvements at Holleman Field to gain field space and prepare for increased usage during this school year and beyond. We will still continue to use Intramural Field No. 1 during the fall semester for our flag football and kickball programs, as well as other sports, so games will be split up between the two locations."
In addition to the construction on the intramural fields, Johnson Coliseum is also undergoing renovations, such as the installation of a new HVAC system and safety rails.
In the meantime, SHSU volleyball began its 2016 season in the HKC, where it will likely play a number of home matches, as well, according to associate director of facilities Ed Chatal.
"We hope that the volleyball teams are able to finish the back-end of the home schedule in the Coliseum later this semester," Chatal said. "Men and women's basketball will also practice in the HKC until the coliseum is completed."
In addition to the changes happening at the coliseum and the intramural fields, the HKC recently completed the remaining renovations needed after the 2015 flood destroyed much of the bouldering wall and Multipurpose Room No. 1.
"We recently installed a new bouldering wall, which will be complete and ready to go after Welcome Week," said Melissa Fadler, associate director of marketing and promotions. "We have also completed all improvements needed after the flood, including the repair and refinishing of water damage in multipurpose room one."
For more information, contact Recreational Sports at 936.294.1985.
Today@Sam Seeks Experts, Story Ideas
Are you an expert in a topic might be of interest to reporters? Or even a unique topic? Would you like to have your research interests highlighted or discuss your expertise with reporters seeking interviewees?
The university Communications Office is collecting information and story ideas for its ongoing projects, including the online SHSU Experts Guide, the SHSU home page and Today@Sam.
The SHSU Experts Guide was established as a resource for the media, who turn to university experts lists for potential interviewees for news stories. Faculty who are interested in being a part of the university's database of experts can submit their biographical and personal information, as well as their areas of expertise, through the Experts Guide Submission Form available online at shsu.edu/dept/marketing/experts/submit-info.html.
Other story ideas, both news and features on faculty or student research and accomplishments can be sent to today@sam.edu or jenniferg@shsu.edu. For news stories, please include the date, location and time of the event, as well as a brief description and a contact person.
All information, including news story ideas and update items for Today@Sam, should be sent a minimum of a week in advance of the event in order to make necessary contacts and write a story. Feature story ideas for the SHSU home page ("sliders") should be sent a minimum of two months in advance.
To see a full list of the Today@Sam submission guidelines, or to access submission forms for news and feature stories or hometown releases, visit shsu.edu/~pin_www/guidelines.html.
For more information, call 936.294.1836.
- END -
This page maintained by SHSU's Communications Office:
Director of Content Communications: Emily Binetti
Communications Manager: Mikah Boyd
Telephone: 936.294.1837
Communications Specialist: Campbell Atkins
Telephone: 936.294.2638
Please send comments, corrections, news tips to Today@Sam.edu