Award-Winning Photojournalist To Give Snapshot Of Experiences
Jan. 29, 2015
SHSU Media Contact: Jennifer Gauntt
Story By: Shikha Singha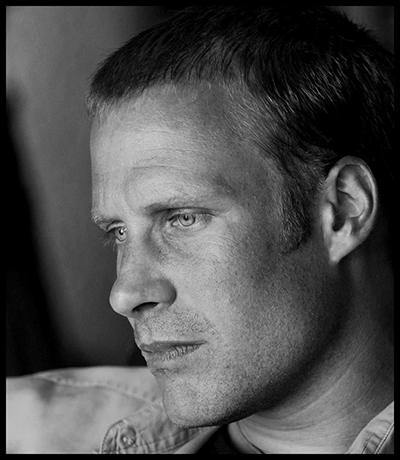 Zoriah Miller
He's captured the warzones of Iraq and Afghanistan; he's collected images from the 2013 riots in Bangladesh; and he's travelled along the Gulf Coast to record the damage caused by the 2010 BP oil spill.
As an award-winning photojournalist, Zoriah Miller has documented some of the most horrific human crises in both developing countries and around the world.
Miller will share some of those experiences with the Sam Houston State University community on Feb. 24 as a guest speaker for the Global Center for Journalism and Democracy.
The free, public lecture will begin at 6 p.m. in the Gaertner Performing Arts Center Concert Hall.
Miller's experience includes not only photographic achievements and study, but also the in-depth training and experience necessary for working under extreme conditions in some of the world's harshest environments.
In his lecture, Miller will talk about his journey into photojournalism and why he believes that visual story telling is crucial for our societies.
"Capturing a picture at exactly the right moment, in precisely the right environment, is a challenge," said Kelli Arena, global center executive director and Dan Rather Endowed Chair of Journalism in SHSU's mass communication department.
"Zoriah's lecture will showcase some of his inspirational work, combined with a discussion of the challenges that come with being a photojournalist," she said. "He also will reveal some of his secrets to creating dramatic, powerful images."
Miller's images transport audiences to war zones, disaster recovery zones, and other locales most of us will never visit.
With a background in disaster management and humanitarian aid, Miller has covered a vast array of disaster situations, from Hurricane Sandy (2012), the London riots of 2011, the Haiti earthquake (2010), the Gaza medical crisis (2006), the Indian Ocean tsunami follow-up (2005), the dengue fever outbreak in Southeast Asian countries (2005), and many others.
Miller's clients include National Geographic, Time, Newsweek, The New York Times, BBC News, The United Nations, CNN, NBC, CBS, ABC, PBS, NPR, The Wall Street Journal, and Fortune.
"His images open the viewers' heart, reflecting his lifetime experience traveling the world photographing social issues, wars, disaster situations and more," Arena said. "His work has taken him to more than 100 countries and he has lived in more than 40.
"As glamorous as it may sound, Zoriah will talk about the experiences of sacrifice and courage as well as the life-threatening situations," she said. "He will also elaborate on projects that have changed his perceptions towards life itself."
For more information, visit shsu.edu/global-journalism, email gcjd@shsu.edu or call 936.294.2479.
- END -
This page maintained by SHSU's Communications Office:
Director of Content Communications: Emily Binetti
Communications Manager: Mikah Boyd
Telephone: 936.294.1837
Communications Specialist: Campbell Atkins
Telephone: 936.294.2638
Please send comments, corrections, news tips to Today@Sam.edu