Lawyer, Alumnus To Address 940 Summer Graduates
July 21, 2015
SHSU Media Contact: Jennifer Gauntt
A Sam Houston State University alumnus who has shared his expertise with state and national audiences will share some parting words with approximately 940 August graduates as they walk across the stage and receive their degrees during the university's two summer commencement ceremonies on Aug. 8.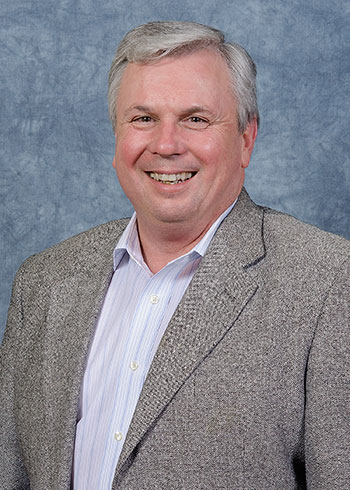 Houston-based attorney Christopher Tritico will address the approximate 610 bachelor's, 302 master's and 28 doctoral degree applicants at both ceremonies, beginning at 9:30 a.m. for candidates from the Colleges of Business Administration, Education, and Sciences and at 2:30 p.m. for candidates from the Colleges of Fine Arts and Mass Communication, Humanities and Social Sciences, Health Sciences, and Criminal Justice. The exercises will be held in the Bernard G. Johnson Coliseum.
To see a breakdown of the colleges by major, visit bit.ly/1OuF7Fd.
A criminal-defense attorney, Tritico handles cases ranging from environmental law to capital murder in both state and federal courts.
He has represented such notable athletes as former Houston Rocket Moses Malone, Florida Marlins all-star third baseman Gary Sheffield and former Houston Astro Julio Lugo and, in 1997, was among the trial lawyers who represented Timothy McVeigh in the Oklahoma City bombing case.
Since 1988, Tritico also has represented the Houston Federation of Teachers, the largest teachers' union in the State of Texas, with more than 6,000 members, in both criminal and civil district court in Harris County, and represents the employee federation of Lone Star College.
Tritico began his career as an associate of famed attorney Richard "Racehorse" Haynes. After leaving Haynes' office in 1994, Tritico started his present firm Tritico Rainey, PLLC, in 2011.
He has appeared on Good Morning America, World News Tonight, Night Line, CBS Evening News, Meet the Press, Dateline NBC, 20/20, CNN, Fox News Channel, Court TV and others, both nationally and internationally, and currently is the host of Fox26Law and The RoundUp on Fox 26, KRIV, and is the legal analyst for Fox 26 and News Radio 740 KTRH in Houston.
In addition to routinely speaking and presenting workshops, Tritico has authored articles on "Investigative Techniques Every Lawyer Should Know," "Teacher Contracts and the Hearing Process: The Road to Victory," and "Collision Course: When Criminal Law and School Law Meet."
Tritico received his bachelor's degree at SHSU and his Doctor of Jurisprudence degree at South Texas College of Law. He is licensed to practice law in the State of Texas and before the United States Court of Appeals for the Fifth and the 10th Circuits, and the United States District Court for the Southern and Eastern Districts of Texas.
He is a member of the State Bar of Texas, the National Association of Criminal Defense Lawyers, the Texas Criminal Defense Lawyers Association, the Harris County Criminal Lawyers Association, and the Houston Bar Association.
In addition, Tritico has been recognized as one of Texas's "Super Lawyers," from 2003-2014 by Texas Monthly Magazine; as one of the "Top Lawyers for the People" by H Texas Magazine, from 2005-2014; one of Texas's "Top-Rated Lawyers" in 2012; and among the National Trial Lawyers' "Top 100 Lawyers," from 2012-2014.
In 2014, his name was placed on the SHSU College of Humanities and Social Sciences's "Wall of Honor" and he was honored with the "Reflections of Hope" award by the Oklahoma City National Memorial and Museum.
- END -
This page maintained by SHSU's Communications Office:
Director of Content Communications: Emily Binetti
Communications Manager: Mikah Boyd
Telephone: 936.294.1837
Communications Specialist: Campbell Atkins
Telephone: 936.294.2638
Please send comments, corrections, news tips to Today@Sam.edu