SHSU Update For Week Of Sept. 28
Sept. 25, 2015
SHSU Media Contact: Tammy Parrett
SHSU, SFA Rivalry Week To 'Heat Up' With Annual Firefest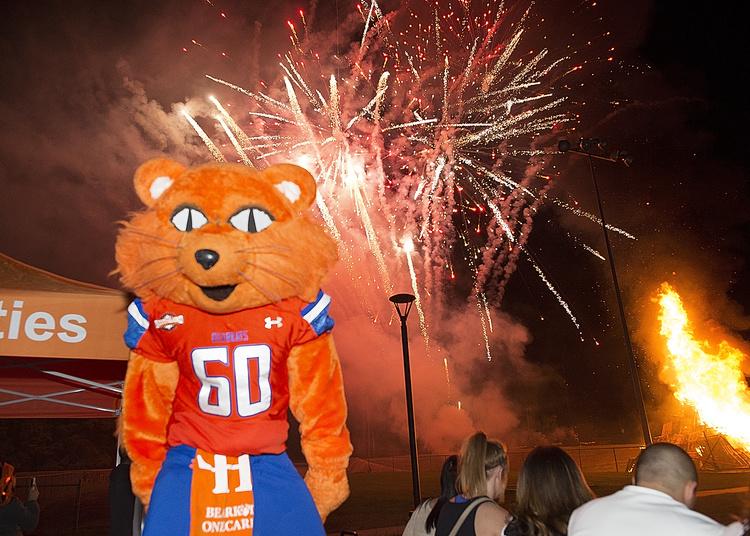 Students looking for an opportunity to get pumped up for the annual Battle of the Piney Woods can show their spirit at the annual "Firefest" pep rally on Thursday (Oct. 1) at Intramural Field No. 3.
The pep rally will kick off at 7 p.m. with the official bonfire and fireworks display, as well as activities such as a mechanical bull and an inflatable bounce house.
Adding some heat to rivalry week, SHSU President Dana Hoyt and her SamSwitch president for the day will speak during the event to fire up the Bearkat football team.
"We want students to be involved with their university, and this is our biggest football game of the year," said Steven Begnaud, Student Activities program coordinator. "We also want to convey the importance of this rivalry game, and why it means so much to us to beat SFA."
The Bearkat Marching Band, the SHSU cheerleaders, Sammy Bearkat, and the Orange Pride dance team will appear, as well as head coach KC Keeler and Bearkat football players.
Other activities that will be available include henna tattoos, photo T-shirts, a photo booth, and various departments who will be giving away Bearkat freebies.
"The trophy is displayed outside of our office in the LSC, and it has been for a few years now," said Begnaud. "We have no intention of giving it up."
Kickoff for the 90th annual Battle of the Piney Woods game will be at 3 p.m. on Saturday (Oct. 3), at NRG Stadium in Houston.
Tickets are available at Gobearkats.com.
For more information on Firefest, contact Student Activities at 936.294.3861.
Lecture To Discuss Adolescent Delinquency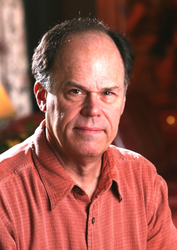 Wayne Osgood, professor of criminology and sociology at Pennsylvania State University, will discuss "Contributions of Friendship Networks to the Diffusion and Prevention of Delinquency and Substance Use" on Friday (Oct. 2) for the College of Criminal Justice's Beto Chair Lecture at 9:30 a.m. in the Criminal Justice Center's Hazel B. Kerper Courtroom.
Osgood conducts research on a variety of topics concerning delinquency and other problem behaviors during adolescence and early adulthood, with much of his research focusing on adolescent friendship networks.
His talk will summarize findings from the PROSPER Peers Project, which gathered data on friendship choices and illegal behavior every year from students in the 6th through 12th grade in 27 small communities in Iowa and Pennsylvania. This project provides a unique opportunity to examine the co-evolution of friendship networks and behavior across this critical period of growing independence.
In addition to these topics, Osgood has conducted research on a variety of programs for juvenile offenders, including prevention, diversion, and residential programs. He also has written about statistical issues for the analysis of deviant behaviors, of longitudinal data, and of program evaluations.
For more information, contact Beth Kuhles, publications coordinator for the College of Criminal Justice, at 936.294.4425.
Forum To Examine Works Of William Blake
William Blake was an English poet, painter and artist, who is considered an influential figure in the history of the poetry and arts of the Romantic Age.
Kevin Hutchings, professor of English at the University of Northern British Columbia, will discuss the power of Blake's work on Friday (Oct. 2) at 3 p.m. in Evans Building Room 212 as part of the English department's first Friday Forum of the semester.
The talk, entitled "'More Savage than Bears or Wolves:' Animals, Romanticism and the Indian Atlantic," will examine Blake's work and discuss how his work remains relevant today.
"Northrop Frye, a student of Blake's writing, once said, 'What the critic as a teacher of language tries to teach is not an elegant accomplishment, but the means of conscious life. Literary education should lead not merely to the admiration of great literature, but to some possession of its power of utterance. The ultimate aim is an ethical and participating aim, not an aesthetic or contemplative one, even though the latter may be the means of achieving the former,'" said Michael Demson, assistant professor of English. "This talk will show how we can use his work to guide us toward a more conscious life."
The event will also serve as a launching event for the English department's new Center for Transatlantic Studies, a group of scholars working in issues concerning the Atlantic world.
This event is free and open to the public.
For more information, contact Demson at 936.294.1430.
Faculty, Guest To Perform Clarinet, Piano Pieces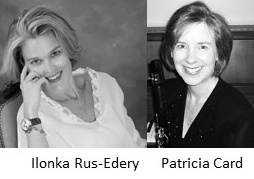 The SHSU School of Music will host a faculty recital given by Patricia Card, professor of clarinet, and Ilonka Rus-Edry, associate professor of piano and director of keyboard studies, on Tuesday (Sept. 29) at 7:30 p.m. in the Gaertner Performing Arts Center Recital Hall.
The recital will include "Sonata in Re" by Nino Rota, "Canto XIV" by Samuel Adler, "Piece en Forme de Habanera" by Maurice Ravel, and "Trio, Op. 11" by Ludwig von Beethoven.
Rota was a well-known Italian composer who wrote operas, ballets and orchestral music. His work in film dates back to the early 40s, and his filmography includes many of the noted directors of his time. He collaborated with Francis Ford Coppola to create the score for "The Godfather Part II," for which he received the Oscar for "Best Original Score."
In his program notes for "Canto XIV," Adler called the piece a "bitter-sweet fantasy on the figure of a Klezmer." The Klezmorium were a group of town musicians active in the ghettos of Eastern Europe in the 19th century, according to Adler, who was the featured composer at the 2015 Contemporary Music Festival at SHSU.
The final piece, "Trip, Op. 11," was written in 1797 at the request of Joseph Beer, a noted clarinetist of the time, who, however, considered it an insufficiently flashy vehicle for his talents and may never have performed it, according to Card.
Guest cellist Scott Card will join the duo on the final selection.
The performance is free and open to the public.
For more information, contact the School of Music at 936.294.1360.
Doctor To Discuss 'Brain Games'
The SHSU Department of Health Services and Promotion will host a lecture entitled "Brain Games: You Know More Thank You Think You Do–And a Whole Lot Less" on Monday (Sept. 28) from 4:30-5:30 p.m. in the College of Humanities and Social Sciences Building Room C070.
James Mobley, health authority for San Patricio County will lead the lecture, discussing the extraordinary advances in trauma management made in Iraq and Afghanistan and how audience members can translate those advances into their lives.
The lecture also will examine the choices we make every day and whether we make those choices on a rational and factual basis. Mobley will consider the messages and patterns that influence your beliefs and choices or cause you to rethink what you believe.
Mobley is board certified in family medicine and is a fellow of the American Academy of Family Practice. He has special training in clinical hypnosis, treatment of sexual dysfunction, nuclear weapons accidents, biological warfare, incidents and workplace drug testing, and rehabilitation programs.
For more information, contact Miguel Zuniga, SHSU health services and promotion department chair, at 936.294.2660.
Orchestra To 'Conduct' First Show Of Semester
The SHSU Symphony Orchestra will perform some of the most well known symphonic pieces at 7:30 p.m. on Friday (Oct. 2) at the Gaertner Performing Arts Center Concert Hall.
Jacob Sustaita, director of orchestral studies at SHSU, will conduct the orchestra, and Mario Aschauer, assistant professor of musicology, will join the orchestra for a minor part.
The performance will include Gioachino Rossini's "Overture to William Tell," Arturo Márquez's "Danzón No. 2," Ottorino Respighi's "Pines of Rome," and the introduction to Modest Mussorgsky's "Khovanchina."
"This concert highlights some of the major symphonic repertoire," Sustaita said. "The 'Overture to William Tell' has been a favorite since it was premiered in 1829, and you will not want to miss the powerful performance of 'Pines of Rome.' It depicts four different settings of pine trees in various parts of Rome at various times of day. It ends with an army marching in from battle and the effect is an overwhelming finale that will blow everyone away."
The SHSU Symphony Orchestra is comprised of 75 students, and includes winds, brass and percussion instruments, as well as strings, harp, piano and organ.
Tickets are $15 for general admission, $12 for senior citizens and $5 for SHSU students.
For more information, contact the School of Music at 936.294.1360.
Sorority To Honor Domestic Violence Victims
Alpha Chi Omega will host a candlelight vigil to honor victims and survivors of domestic violence in support of Domestic Violence Awareness Month on Wednesday (Oct. 7) at 6 p.m. at the Bell Tower.
The event will honor survivors of domestic violence in Texas in 2014, as well as those who lost their lives. During the ceremony, the names of victims will be read and a candle will be lit in their honor. Members of AXO will share testimonies on their experiences with domestic violence and how they persevered.
"We wanted to host this event to help raise awareness of this issue not only on our campus, but in our community as well," said Magda Gonzalez, vice president of philanthropy for AXO. "One in four women are victims of domestic violence, so we wanted to create an environment that fostered open dialogue."
Following the luminary, AXO will host a fundraiser event at Potato Shack, where a percentage of every meal purchased will benefit the SAAFE House.
The event is free and open to the public.
For more information, contact Gonzalez at meg046@shsu or 210.815.5688.
Professor Co-Authors Victimology Textbook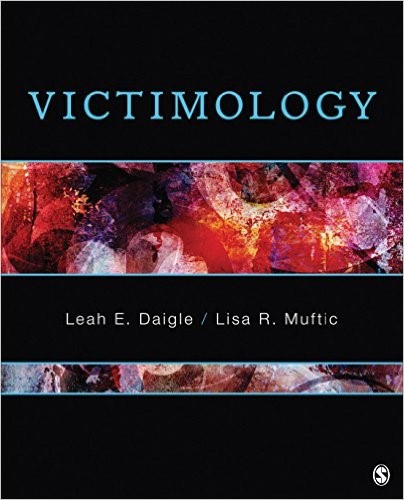 Lisa Muftić, associate professor of criminal justice, recently teamed up with Leah Daigle, associate professor of criminal justice at Georgia State University, to co-author a textbook entitled "Victimology."
"Victimology" introduces students to the causes and consequences of victimization; how the criminal justice system accommodates and assists victims; and how other elements of society, such as the media, deal with crime victims. The book examines the extent of victimization in society and the theories involved in the study of victimology.
In addition to examining victims' rights and remedies, the book explores various types of victimization, including homicide, sexual assault, intimate partner violence and special populations, such as people with mental illness. It also looks at emerging topics in victimization, including terrorism, hate crimes, human trafficking, and the overlap between victims and offenders.
"What I especially like about the book is that it integrates hot topics with cutting edge research making it more palatable for students," said Muftić. "Within each chapter, we incorporated issues that made recent headlines with a focus on research. It's not so much about telling stories, but about using science, and the scientific method, to expand on our understanding of victims and victimization."
Several SHSU students were acknowledged for their assistance with the book, including Jonathon Grubb, Molly Smith, Ashley Boillot-Fansher, Michael Candler, Susan Hoppe, and Laura Taylor.
Program To Offer Veterans Tools For Success
Sam Houston State University and the United States Department of Veteran Affairs assist service members, veterans and their dependents during their college career through the VetSuccess on Campus program.
VSOC services are available to service members and veterans eligible for any of VA's educational programs, including the Post 9/11 GI Bill and Montgomery GI Bill, as well as VA's Vocational Rehabilitation and Employment Program. VSOC counselors can also assist dependents of veterans who are receiving VA education benefits, including eligible spouses and children attending school under the GI Bill.
Counselors are trained to provide academic and vocational guidance to veterans, and help connect them to other VA benefits, including health care and mental health services. VSOC counselors maintain close relationships with local VA Vet Centers and VA medical facilities, referring service members, veterans and dependents as needed and providing assistance applying for VA medical and nonmedical benefits.
For more information, contact SHSU's VSOC counselor Roberta Ardoin at rba006@shsu.edu or 936.294.2263.
Student Legal Services To Share '60 Laws In 60 Minutes'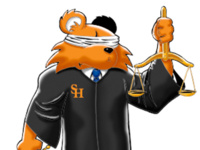 During its 84th legislative session, the Texas Legislature passed 1,282 laws related to everything from search warrants, to the publication of criminal records, to debit card charges, to the releasing of student academic information, and even "revenge porn."
To help Sam Houston State University students, faculty and staff members wade through an overwhelming number of important changes, SHSU's Student Legal and Mediation Services will highlight the 60 that are most relevant to the university community during a presentation on Sept. 29.
SLMS director Gene Roberts will lead "60 Laws in 60 Minutes" from 6-7 p.m. in the Lowman Student Center Theater. A repeat presentation also is scheduled for Oct. 27 at The Woodlands Center.
"This will be a fast-paced, bird's eye view of these important changes for the SHSU community, as we continue to provide high-quality legal advice and point Bearkats in the right direction," Roberts said.
Other bills that may affect students more directly include the handling of alcohol- or drug-related offenses and issues related to landlord-and-tenant agreements.
All attendees will receive a handout on topics addressed, and staff members who attend one of the sessions will be eligible for professional development credit through Talent Management.
For more information, contact the SLMS Office at 936.294.1717 or slms@shsu.edu.
Today@Sam Seeks Experts, Story Ideas
Are you an expert in a topic might be of interest to reporters? Or even a unique topic? Would you like to have your research interests highlighted or discuss your expertise with reporters seeking interviewees?
The university Communications Office is collecting information and story ideas for its ongoing projects, including the online SHSU Experts Guide, the SHSU home page and Today@Sam.
The SHSU Experts Guide was established as a resource for the media, who turn to university experts lists for potential interviewees for news stories. Faculty who are interested in being a part of the university's database of experts can submit their biographical and personal information, as well as their areas of expertise, through the Experts Guide Submission Form available online at shsu.edu/dept/marketing/experts/submit-info.html.
Other story ideas, both news and features on faculty or student research and accomplishments can be sent to today@sam.edu or jenniferg@shsu.edu. For news stories, please include the date, location and time of the event, as well as a brief description and a contact person.
All information, including news story ideas and update items for Today@Sam, should be sent a minimum of a week in advance of the event in order to make necessary contacts and write a story. Feature story ideas for the SHSU home page ("sliders") should be sent a minimum of two months in advance.
To see a full list of the Today@Sam submission guidelines, or to access submission forms for news and feature stories or hometown releases, visit shsu.edu/~pin_www/guidelines.html.
For more information, call 936.294.1836.
- END -
This page maintained by SHSU's Communications Office:
Associate Director, Communications: Emily Binetti
Telephone:936.294.4406
Communications Manager: Mikah Boyd
Telephone: 936.294.1837
Communications Writer: Campbell Atkins
Telephone: 936.294.2638
Thomason Building: Suite 102
Please send comments, corrections, news tips to Today@Sam.edu