Alumni To Address More Than 2,100 Spring Graduates
April 10, 2015
SHSU Media Contact: Jennifer Gauntt
Two Sam Houston State University alumni who have gone on to have successful businesses will share their thoughts and their secrets to success with approximately 2,157 students who will be earning their degrees on May 8-9.
Houston marketing and advertising chief executive officer Cindy Marion will address Friday candidates at 9:30 a.m. for the College of Business Administration and at 2:30 p.m. for the Colleges of Education and Health Sciences.
Sales CEO Ronald "Ron" Koska will speak at Saturday's exercises, at 9:30 a.m. for the Colleges of Humanities and Social Sciences and Sciences and at 2:30 p.m. for the Colleges of Criminal Justice and Fine Arts and Mass Communication. To see the full commencement schedule, broken down by majors, click here.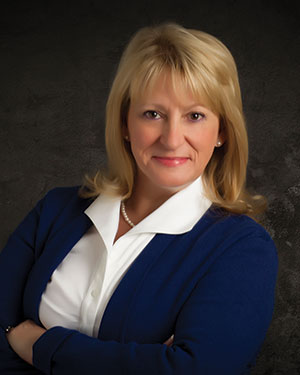 Born in San Antonio and raised in Houston, Marion is a 1981 SHSU graduate with a bachelor's degree in radio, television and film.
In 1986, she formed MMI Agency, of which she currently serves as president and CEO. The firm is now ranked as Houston's third-largest marketing and advertising agency, with more than 85 employees housed in their own building on Pease near Toyota Center in Downtown Houston and more than $20 million in revenue.
The award-winning MMI Agency provides marketing strategy and creative services for a long list of local, national and international brands including MD Anderson Cancer Center, NRG, and AIG. The agency also created the Greater Houston Partnership's "Houston: City with No Limits" campaign.
Marion won an Emmy award from the Academy of Television Arts and Sciences in 2008 for a national public service campaign produced for the National Military Family Association and the U.S. Family Health Plan.
She also has twice been a finalist for the Gulf Coast E&Y "Entrepreneur of the Year" Award and has been recognized as a finalist three times in the NAWBO "Woman Business Owner of the Year."
The firm has been recognized as the top large Public Relations Agency of the Year by the Public Relations Society of America. Its marketing strategies and creative works also earned the firm 33 Addy Award wins this year from the Houston Advertising Association, including 12 Gold Awards.
Marion married her SHSU sweetheart, Don Marion, who also graduated with a bachelor's degree in radio, television and film. They have raised three daughters and focus their time, energy and resources on helping high school and college students, especially those who lack parental support and guidance.
Koska is a 1961 graduate with a bachelor's degree in sociology and a charter member of the SHSU chapter of Delta Tau Delta fraternity.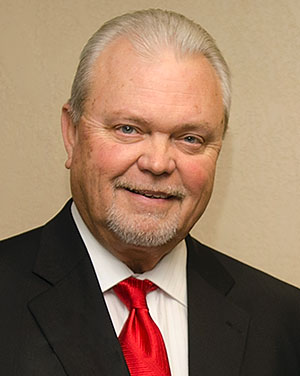 After graduation, he began his career in the food service industry and founded his own Houston-based firm in 1969. His business, Institutional Sales Associates, grew to 120 employees, with offices in Houston, Austin, Lubbock, Dallas and Albuquerque and has sales in excess of $500 million.
Koska was designated as an SHSU Distinguished Alumnus in 2006 and has served on the President's Circle since 2007. He was a founding member of the College of Humanities and Social Sciences Alumni Advisory Council, has been a member of the College of Business Administration Advisory Board since 2000, and is a lifetime member of the Alumni Association.
"His drive, determination and integrity have contributed to his personal and business success," a distinguished alumnus nominator wrote of Koska. "Ron has consistently shared his business success with his community and Sam Houston State University in hopes of helping improve the quality of life for those around him."
In addition, Koska has shown SHSU, and his community, financial support by sponsoring the Student Technology and Lobby areas in the College of Business Administration, supplying food and labor for Athletic Department fundraisers and serving as a lifetime member of the Alumni Association, as well as on the Sam Houston Memorial Museum's "Friends of the Museum" board. He also sponsored the water wall that is part of the College of Humanities and Social Sciences Building Plaza.
He also serves as a benefactor for a number of national and Houston-area organizations, including the Delta Tau Delta National Fraternity, the Brookwood Community, the Marine Military Academy in Harlingen, Houston Choral Showcase, Special Olympics, and Pilgrim Baptist Church, among many others.
Koska and his wife, Donna, have two sons.
- END -
This page maintained by SHSU's Communications Office:
Director of Content Communications: Emily Binetti
Communications Manager: Mikah Boyd
Telephone: 936.294.1837
Communications Specialist: Campbell Atkins
Telephone: 936.294.2638
Please send comments, corrections, news tips to Today@Sam.edu