Animal Science Prof Named 2015 Distinguished Educator
Nov. 19, 2015
SHSU Media Contact: Tammy Parrett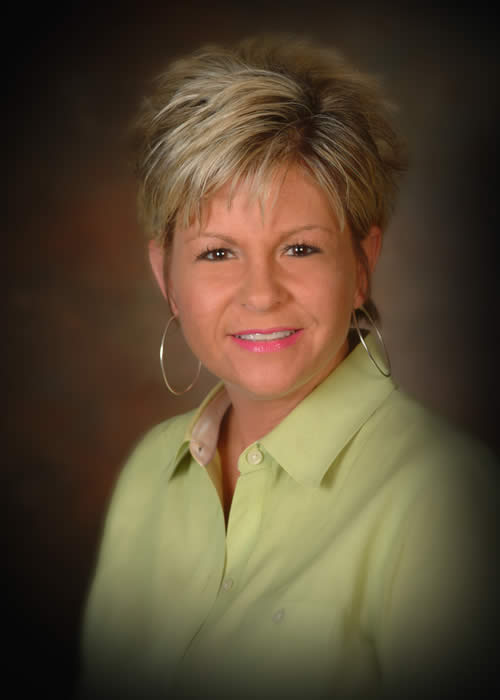 Marcy Beverly, professor of animal science at Sam Houston State University, recently was awarded the 2015 Non-Land Grant Agriculture and Renewable Resources Universities' Distinguished Educator Award.
This is the fourth consecutive year that a faculty member from SHSU has received the award, given to an educator who demonstrates service to the teaching profession, evidence of teaching excellence and service to, and recognition by, students.
Beverly was recognized for the work she did in evolving the traditional animal science curriculum, strengthening the department's core, while adding depth to the knowledge and skill-sets of students, according to department chair Stanley Kelley.
She also was noted because of her instrumental work in designing and instructing a number of courses for the department, including livestock marketing, animal growth and performance, stocker and feedlot management, behavior and management of domestic animals, advanced animal growth and performance, and contemporary issues in animal agriculture.
Beverly joined the Department of Agricultural Sciences and Engineering Technology in 2001 as a professor of animal science. In addition to the courses she helped to design, Beverly has taught anatomy and physiology, feeds and feeding, or advanced principles of animal management. She also has stepped forward in the past to teach a number of other courses, including introduction to animal science, avian science, horse science, sheep and goat management, and techniques and interpretations of research.
"Dr. Beverly has been a unique asset to our department, students, and curriculum by convincingly fulfilling so many different roles as a teacher and mentor," said Kelley. "She is a genuinely kind, caring, student-oriented professor. She is appreciated by faculty for her high morals and rigor, and by students for her active teaching style."
She was nominated for the award by professor of agricultural business Foy Mills, with many colleagues, as well as students, contributing to her nomination packet.
"Inspiration… what a word to describe a teacher," one colleague wrote. "Dr. Beverly is repeatedly described in this manner by colleagues, as well as former and current students. Her ability to make someone want to do something, her capacity to make something happen, and her desire to encourage each person's creativity define who she is as a trusted animal science professor."
Beverly, known as a "sleeping giant" by her colleagues, believes that SHSU has had an incredible impact on her as an educator.
"SHSU has provided me the opportunity to focus on teaching. I feel so privileged each time I walk into the classroom, because I'm able to do what I love each and every day," she said. "I am truly honored and humbled by this award. I am surrounded by teaching legacies, and for my peers to honor me in this way is truly touching."
NARRU represents America's 60 Non-Land-Grant Colleges of Agriculture, who have a long and successful history of educating and preparing professionals for a career in agriculture, food, renewable resources, and many other fields.
- END -
This page maintained by SHSU's Communications Office:
Director of Content Communications: Emily Binetti
Communications Manager: Mikah Boyd
Telephone: 936.294.1837
Communications Specialist: Campbell Atkins
Telephone: 936.294.2638
Please send comments, corrections, news tips to Today@Sam.edu