Huffines Discussion To Broadcast Live At SHSU
Nov. 12, 2015
SHSU Media Contact: Natasha Rider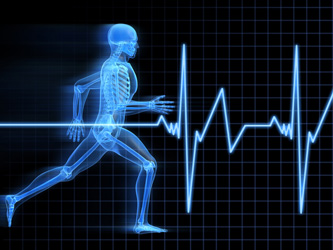 Eight national leaders and thinkers in sports medicine can speak for 15 minutes each. What will they say?
Sam Houston State University will serve as one of the satellite sites for the 5th Annual Huffines Discussion presented at Texas A&M on Nov. 20, from 1-4 p.m. The presentation will broadcast live in Health and Kinesiology Center Room 237.
"This is a great opportunity for students to participate in a conference-like setting without the cost," said Jennifer Didier, SHSU associate professor of kinesiology. "Attendees will be able to text their questions and a select few will be chosen to be answered. This will allow for a more interactive forum."
Thought leaders will discuss health-, fitness-, exercise-, and diet-related topics, including:
"Less Sitting or More Exercise or Higher Fitness?" by Claude Bouchard, John W. Barton Sr. Endowed Chair in Genetics and Nutrition at Pennington Biomedical Research Center in Baton Rouge
"The Day the Earth Stood Still for Me and the NFL: From Injury to the Rest of My Life" by Reggie Brown, Texas A&M and former NFL player
"Exercise: Too Much of a Good Thing?" by Anthony Hackney, professor at the University of North Carolina-Chapel Hill
"Climate Change, Aging, and Human Health" by Larry Kenney, Marie Underhill Noll Chair in human performance and professor at Penn State University
"(When) Will Women Outperform Men in Sport?: Socio-biological Perspectives" by Mindy Millard-Stafford, professor and associate chair at Georgia Institute of Technology
"Electricity – The Elemental Principal of life (was Dr. Frankenstein Right?)" by P. Darrell Neufer, professor at East Carolina University
"Powerful Medicine: Simply Magic!" by Kevin Spencer, world-renowned illusionist
"Obesity Wars: Exercise vs. Diet" by Janice Thompson, professor at the University of Birmingham, UK
Admission is free.
For more information, contact Didier at 936-294-1183, and for more information about the kinesiology program, visit academics/health-sciences/kinesiology/index.html.
- END -
This page maintained by SHSU's Communications Office:
Director of Content Communications: Emily Binetti
Communications Manager: Mikah Boyd
Telephone: 936.294.1837
Communications Specialist: Campbell Atkins
Telephone: 936.294.2638
Please send comments, corrections, news tips to Today@Sam.edu