SHSU, UNIBE To Co-Sponsor Health Sciences Conference In Costa Rica
Sept. 15, 2015
SHSU Media Contact: Natasha Rider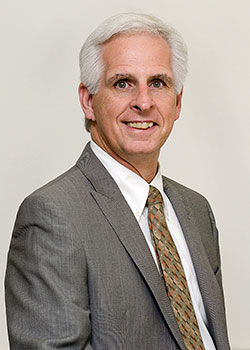 Michael Lacourse, Dean
College of Health Sciences
Sam Houston State University's College of Health Sciences is teaming up with Universidad de Iberoamérica for the inaugural International Health Sciences Conference in Costa Rica on Sept. 22-23.
The focus of the conference will be on education, health and wellness design, healthcare quality and safety, nursing, nutrition, physical activity, community engagement, and international exchange. Approximately 150 attendees from throughout Central America and Panama are expected.
UNIBE, a private, non-profit higher education institution, is one of Costa Rica's leading universities specializing in health sciences. They have signed international agreements with prestigious universities and institutions around the world including University of Milán, Italy, Hadassah Medical Organization, Israel, University of Vienna, Austria, University of Florida, University of Maryland, University of Texas, and SHSU's Colleges of Education, Science, and Health Sciences.
With the conference being held in Costa Rica, Sam Houston State hopes to foster international relationships throughout Latin America and make the meeting an annual event.
"This conference is the start of what we hope to be a long collaboration with opportunities for every discipline in the College of Health Sciences," said Rosanne Keathley, associate dean of the College of Health Sciences at SHSU.
"Costa Rica, as a whole, focuses much of its resources on the development of education and health," said Michael Lacourse, dean of the College of Health Sciences at SHSU. "The partnership with UNIBE is one of the ways in which the College of Health Sciences is providing exciting and rewarding opportunities for research and study abroad on a global level for students."
Three graduate and 18 undergraduate Sam Houston students will be attending the conference. Some of these students have participated in research during their coursework at SHSU and will be presenting their findings in poster sessions and oral presentations on topics from collegiate athletics to how clothing affects health.
During the trip, the group of 38 Sam Houston State faculty and students will have the opportunity to engage with locals from La Carpio, a Nicaraguan refugee camp located in the capital city of San Jose, and visit Poas Volcano. Participants will also have the opportunity to visit either a local school or a community health clinic.
Members of the planning committee from SHSU include: Lacourse; Keathley; Jack Turner, medical and allied health programs; Anne Stiles, School of Nursing; Miguel Zuniga, health services and promotion; Ryan Zapalac, kinesiology; Janis White, family and consumer Sciences; and Kerry Berry, Kim Childress and Mercedes Duchicela, all of the College of Health Sciences.
- END -
This page maintained by SHSU's Communications Office:
Director of Content Communications: Emily Binetti
Communications Manager: Mikah Boyd
Telephone: 936.294.1837
Communications Specialist: Campbell Atkins
Telephone: 936.294.2638
Please send comments, corrections, news tips to Today@Sam.edu