College To Partner With Old Town Theatre To Expand Community Programming
Aug. 26, 2015
SHSU Media Contact: Emily Binetti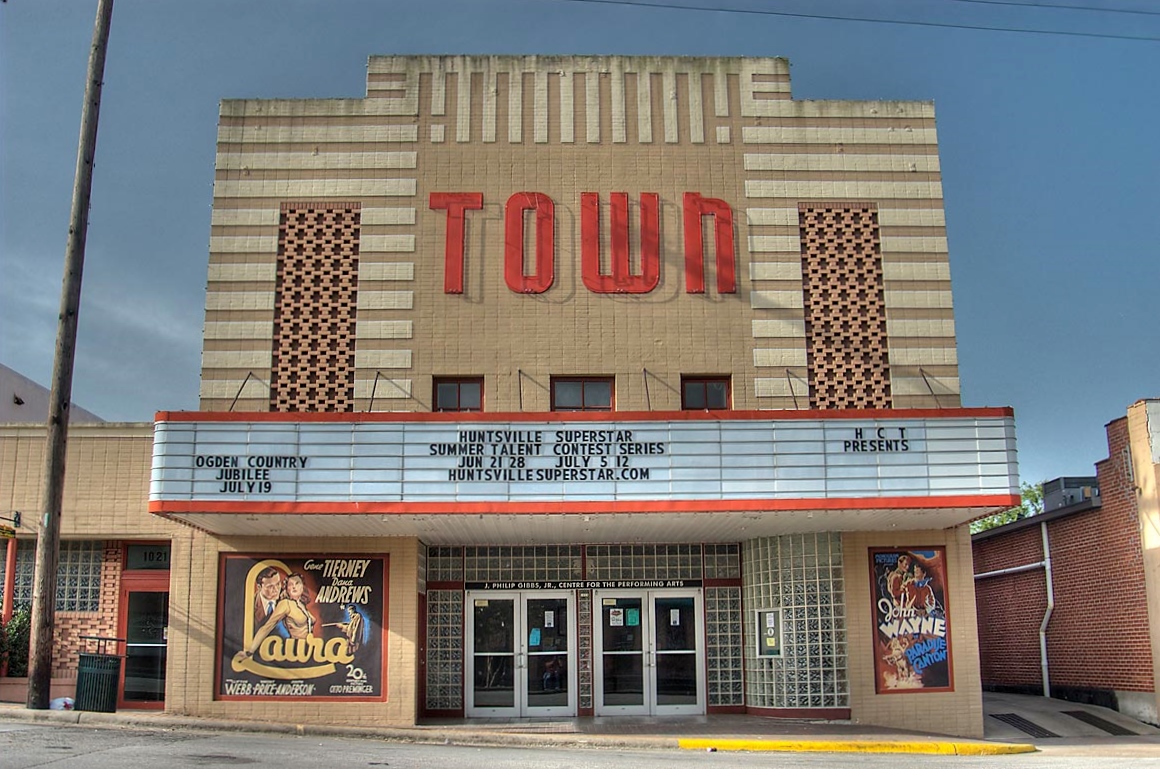 The College of Fine Arts and Mass Communication at Sam Houston State University offers a variety of film, art, music, dance, theatre, and musical theatre productions on campus each semester to the community. More than 60 events and performances are currently scheduled on campus this semester, several of which offer free admission to the public.
This year the college plans to expand its programming to the community by partnering with Old Town Theatre to provide cultural events and performances in the heart of Huntsville's downtown square.
"From sharing the talented work of students, faculty and visiting guest artists, we are committed to providing the community with artistic and cultural events that contribute to the quality of life in Huntsville and the surrounding regions," explained Ronald E. Shields, dean of COFAMC. "Community collaboration also plays a key role in our college's mission and I believe our new partnership with Old Town Theatre, like our Student Satellite Gallery near the downtown square, will provide another avenue in bringing quality programming to more people."
The college's Old Town Theatre events will include free film history screenings offered by SHSU's department of mass communications on Tuesday (Sept. 15,) Friday (Nov. 13,) Tuesday (Jan. 29,) and Tuesday (March 15).
Film and animation work created by students will be presented for free in two showcase screening events on Friday (Sept. 18) and Friday (March 25).
On Thursday (Oct. 15) a viewing of the 1922 vampire classic silent movie "Nosferatu" will feature a live music soundtrack performance by The Invincible Czars from Austin. This event is free and open to the public.
Nicolay Dance Works, led by professor of dance Dana Nicolay will present a new production Thursday and Friday (March 4-5) and the department of theatre will offer a youth theatre production Thursday and Friday (March 25-26) under the direction of assistant professor Vicky Lantz.
Old Town Theatre is located at 1023 12th St.
For more information on all upcoming performances and events presented by the COFAMC, including the college's presentations at Old Town Theatre, visit shsu.edu/boxoffice.
- END -
This page maintained by SHSU's Communications Office:
Associate Director, Communications: Emily Binetti
Telephone:936.294.4406
Communications Manager: Mikah Boyd
Telephone: 936.294.1837
Communications Writer: Campbell Atkins
Telephone: 936.294.2638
Thomason Building: Suite 102
Please send comments, corrections, news tips to Today@Sam.edu