SHSU Update
April 26, 2015
SHSU Media Contact: Tammy Parrett
Etiquette Dinner To Be Held At Woodlands Center
Career Services will provide another opportunity for students to brush up on their dining manners by hosting its etiquette dinner for the first time at The Woodlands Center on Monday, (April 27) from 5:30-7:30 p.m. in the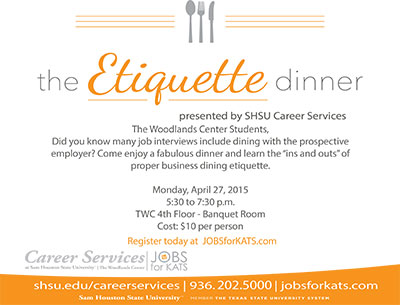 fourth floor banquet room.
The event has been held on the main SHSU campus for several years; however, this is the first time The Woodlands Center will host the dinner, which features a three-course formal meal and a presentation on business dining etiquette.
"Many interviews now involve a meal with prospective employers, and professional networking opportunities are often centered around a meal as well," said Pam Laughlin, director of Career Services. "One's comfort and skill in successfully navigating through etiquette and business protocol is important to elevating their personal and professional image and to making a favorable impression on an employer."
The cost of admission is $10 and students can register for the event at jobsforkats.com.
For more information, contact Career Services at 936.294.1713 or The Woodlands Center at 936.202.5000.
Workshop To Share Wedding Planning Tips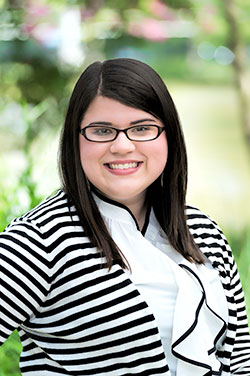 When a couple sits down and begins to plan their wedding, they are often faced with the realization that these celebrations are a lot more expensive than they had previously thought.
The Student Money Management Center will share tips on keeping costs down and getting the most bang for your buck on your special day with its "Weddings on a Dime" workshop Wednesday (April 29) from 6-7 p.m. in the Lowman Student Center Theatre.
Cameron Klepac, '09 and '11, event specialist for The Woodlands Convention and Visitors Bureau and recent newlywed, will share how to make your wedding planning experience less stressful, without breaking the bank.
Students who attend three or more events will be entered into a drawing for one of two $400 scholarships.
Pizza and refreshments will be provided on a first-come, first-served basis.
Admission to the event is free.
For more information, contact SMMC program coordinator Andrea Rabon at 936.294.2602.
Ballet Folklorico To Host End Of Semester Show
SHSU's Ballet Folklorico will present their final show of the semester "Noche de Folklore," on Sunday (April 26) at 7 p.m.
The show, held at the Huntsville Community Theatre, will feature pieces from several states in Mexico, including Jalisco, Colima, Michoacán, Chihuahua, Veracruz, Guerrero Costa Chica, Guerrero Tierra Caliente, and Baja California Norte.
"We will perform 17 pieces during the show, each of which we learned this semester," said Nayeli Lopez, president of Ballet Folklorico. "We like to think of it as more of a 'fiesta,' as we are preparing for our performance at Walt Disney World in Orlando on May 13."
The show will open with "Los Machetes," featuring the newest members of Ballet Folklorico and two male students dancing with real machetes. Another piece, "Arriba Pichataro," will feature four female students dancing on top of pots, according to Lopez.
SHSU's Ballet Folklorico is an organization made up of 29 students who promote Mexican culture locally by learning and performing folkloric dances on campus and in the community.
Admission to the event is free; however, donations will be accepted.
For more information, contact Lopez at nayelilopez@shsu.edu.
Electronic Music To Expose 'Imaginary Landscapes'
The SHSU School of Music will host "Imaginary Landscapes: Bestiary" Friday (May 1) at 4 p.m. in the Gaertner Performing Arts Center Recital Hall.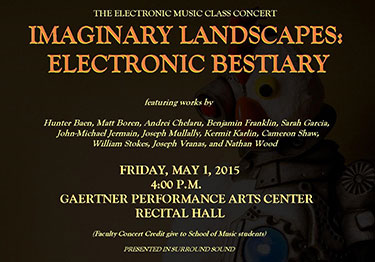 In the annual concert, electronic music students will highlight their hard work and efforts throughout the semester, according to John Crabtree, lecturer in the SHSU School of Music.
The concert will feature works by Hunter Baen, Matt Boren, Andrei Chelaru, Benjamin Franklin, Sarah Garcia, John-Michael Jermain, Joseph Mullally, Sean Pruetz, Cameron Shaw, William Stokes, Joseph Branas, and Nathan Wood.
Admission to the event is free and open to the public.
For more information, contact Crabtree at 936.294.3976.
Students, Faculty Pull Some Strings To End Semester
Students and faculty in SHSU's School of Music will bow out of the semester with a number of performances throughout the week.
The Violin Studio will perform its spring finale concert on Sunday (April 26) at 1 p.m. in the Gaertner Performing Arts Center Recital Hall.
The violin students of Javier Pinell and Naomi Gjevre will highlight a program of masterworks ranging from the Baroque to 20th century musical periods.
"Among the works to be performed are the violin sonatas by Bach, Brahms and Grieg," said Pinell, associate professor of violin and string studies coordinator. "This is an excellent opportunity to enjoy the wonderful repertoire written for this genre."
The Kolonneh Chamber Players, an ensemble made up of SHSU faculty members, will join forces with guest artist Ivo van der Werff, viola professor at Rice University, for an evening of chamber music on Monday (April 27) at 7:30 p.m. in the GPAC Recital Hall.
The concert will feature one of the most celebrated works in the string chamber repertoire: Johannes Brahms String Quintet in G major, Op. 111, according to Pinell.
Pinell and Gjevre will treat audiences to a faculty violin recital Thursday (April 30) at 7:30 p.m. in the GPAC Recital Hall. They will be joined by Josu De Solaun, internationally renowned pianist and professor of piano at SHSU.
The program will include masterworks for violin and piano by celebrated composers Beethoven, Shostakovich and Brahms.
All events are free and open to the public.
For more information, call the School of Music at 936.294.1360
ROTC To 'Stomp Out Sexual Harassment'
Recognizing the importance of Sexual Assault Awareness Month, the SHSU ROTC program will bring an end to the month's activities with "Stomp Out Sexual Harassment" on Tuesday (April 28) at 11 a.m.
"Stomp Out Sexual Harassment" is a one-mile walk that will begin and end in front of the Lowman Student Center.
Before the march, Lt. Col. Robert McCormick will brief participants on the importance of awareness of the issue, and participants will receive a sexual assault awareness ribbon.
"We want to reinforce standards of behavior and values to emphasize the importance of social courage to strengthen our culture and raise awareness of this vitally important issue," said Staff Sgt. Ashley Moore, military science instructor.
All students, faculty and staff are encouraged to participate.
For more information, contact Moore at 936.294.3561.
Zoo To Put 'Spotlight' On Bearkats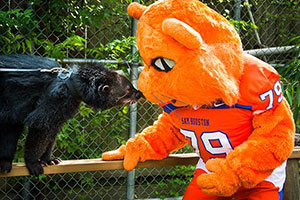 SHSU is teaming up with the Houston Zoo to host "Bearkat Spotlight on Species" Saturday (May 9) at the Houston Zoo from 9 a.m. to 2 p.m.
Guests who don their SHSU gear will receive a $5 discount on general zoo admission from 9 a.m. to noon and can learn about binturongs, more commonly known as bearcats, and what we can do to save them and their habitats in the wild.
The Binturong SOS will take place at the Carruth Natural Encounters building and on the lawn across from the building. Guests can play binturong games and get close to some of the zoo's ambassadors, including Hannah the binturong.
Sammy the Bearkat will visit with guests at 10:30 a.m. inside Natural Encounters, where he will be available to take photos with fans.
For more information, visit houstonzoo.org.
Leadercast Tickets Still Available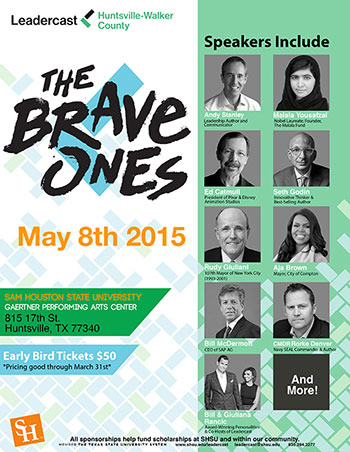 Sam Houston State University will host a live broadcast of the 2015 Leadercast conference "The Brave Ones" on Friday (May 8) in the Gaertner Performing Arts Center.
Leadercast is a leadership conference held in Atlanta and broadcast to audiences across the country, featuring presentations by nationally recognized leaders such as Nobel Laurete Malala Yousafzai, NFL quarterback Peyton Manning and former New York City mayor Rudy Giuliani, along with many others.
"This is a great networking event for students as well as leaders in the community," said Kristy Vienne, assistant vice president for Student Services and director of SHSU's OneCard Services. "I hope that through this experience attendees realize that everyone can be a leader. If those attending take away one idea that can impact them, then it makes all of our efforts worthwhile."
General admission tickets are available for $65. Breakfast and lunch are included in the price of the ticket, and professional development credits will be offered for those attending.
To register, visit shsu.edu/leadercast
For more information, contact Vienne at 936.294.2274.
Professor Receives Grant To Study Muslim History, Culture, Politics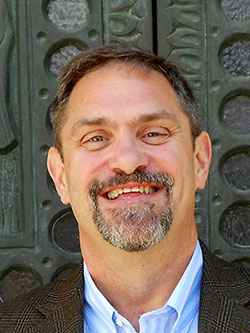 David McTier, professor of theatre at SHSU, has been selected as a National Endowment for the Humanities Summer Scholar to attend one of 23 seminars and institutes supported by the NEH.
McTier will participate in a program titled "American Muslims: History, Culture and Politics." The three-week program will be held at George Washington University in Washington, D.C.
"Three years ago, I lived and taught as a Fulbright Scholar in Kosovo, a secular Muslim country in the former Yugoslavia," he said. "I have also traveled to other Muslim countries, and my experiences were always very positive.
"I hope to learn more about American Muslims, so that I can help to promote understanding, tolerance and appreciation for what is now one of the fastest growing religions in the world and the United States."
Program Named To Top 50 In Country
Animation Career Review recently released their annual list of top animation schools and colleges in the country, placing the computer animation program at SHSU in the Top 50 Public Animation Schools and Colleges and the Top 10 Animation Schools and Colleges in the Southwest.
Of the top 50 public animations schools and colleges SHSU ranks 41st, alongside universities such as UCLA, Ohio State University, Florida State University, Missouri State University, and Virginia Polytechnic Institute and State University.
Of the top 10 animation schools and colleges in the Southwest, SHSU ranks 8th, alongside Texas A&M University, University of Colorado, Eastern New Mexico University, and the Art Institute of Austin.
The SHSU computer animation program approaches animation from a fine arts context, emphasizing creativity and experimentation along with technical ability.
The program prepares graduates to pursue careers in film, video production, advertising, game production, educational media, and fine art.
Learn more about the program at shsu.edu/academics/art/degrees/computer-animation.html.
Faculty Receives Chinese Residency
During its annual meeting in St. Louis, Missouri, the Organization of American Historians announced that Thomas Cox, associate professor of history at Sam Houston State University, has been selected to receive a 2015 China Residency at Renmin University of China.
The OAH and the American History Research Association of China host an annual exchange program, where three U.S. scholars will attend seminars at a university in China and three Chinese scholars are provided the opportunity to conduct research at select universities in the United States.
Cox received his bachelor's degrees in history and sociology from Birmingham Southern College in Alabama, and his master's degree and doctorate in history at State University of New York at Buffalo.
He served as a Fulbright professor at Northeast Normal University in Changchun China for the 2009-2010 academic year and is currently studying the Chinese language at the University of Hawaii, Manoa.
Submit Update Items Here
In order to assist members of the Sam Houston State University community in publicizing events, the SHSU Communications Office (Today@Sam) is now requesting that students, faculty and staff submit information about events, accomplishments or ideas for feature stories online.
Submission criteria and guidelines, including deadlines, have now been placed online, at shsu.edu/~pin_www/guidelines.html. This information is also accessible through the "Submissions" link in the right-hand navigation on Today@Sam.
From there, those submitting ideas can access forms that will allow them to provide detailed information about their idea, as well as attach event calendars, vitas/resumes or photos, depending on the type of submission.
Ideas submitted to the SHSU Communications Office are directly utilized in several ways: as news stories, "slider" or SHSU home page stories, hometown releases, and on the Today@Sam calendar.
If your submission qualifies for distribution, we will either contact you for more detailed information, or we will edit the information using SHSU/journalistic style and forward the final release to the appropriate media.
All information is verified before release, so please provide complete, accurate and timely information. Please type all responses in appropriate upper and lower cases.
For more information, contact the Communications Office at 936.294.1836 or today@sam.edu
- END -
This page maintained by SHSU's Communications Office:
Associate Director, Communications: Emily Binetti
Telephone:936.294.4406
Communications Manager: Mikah Boyd
Telephone: 936.294.1837
Communications Writer: Campbell Atkins
Telephone: 936.294.2638
Thomason Building: Suite 102
Please send comments, corrections, news tips to Today@Sam.edu