Annual Donor Report:
Honoring Traditions. Creating Futures.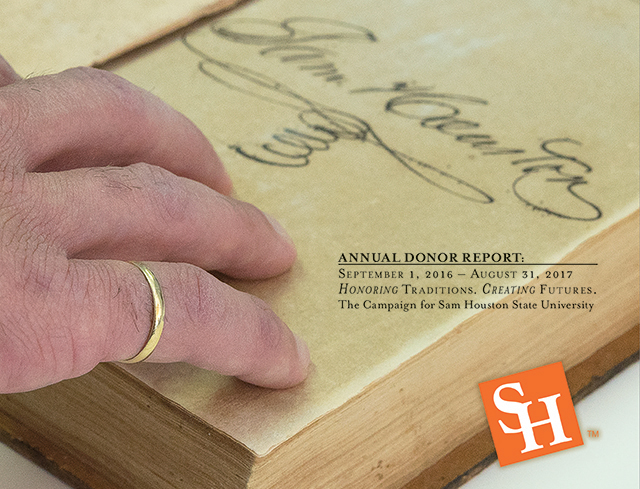 When Sam Houston joined the U.S. Army in 1813, Elizabeth Houston (Sam's mother) gave Sam a gold ring. Inscribed inside was the word "honor," because she said this one word epitomized the creed that should forever be a part of Sam Houston's life. Houston wore this ring until his death. The ring, along with many of Sam Houston's books and manuscripts, are a part of the San Jacinto Museum of History collection.
---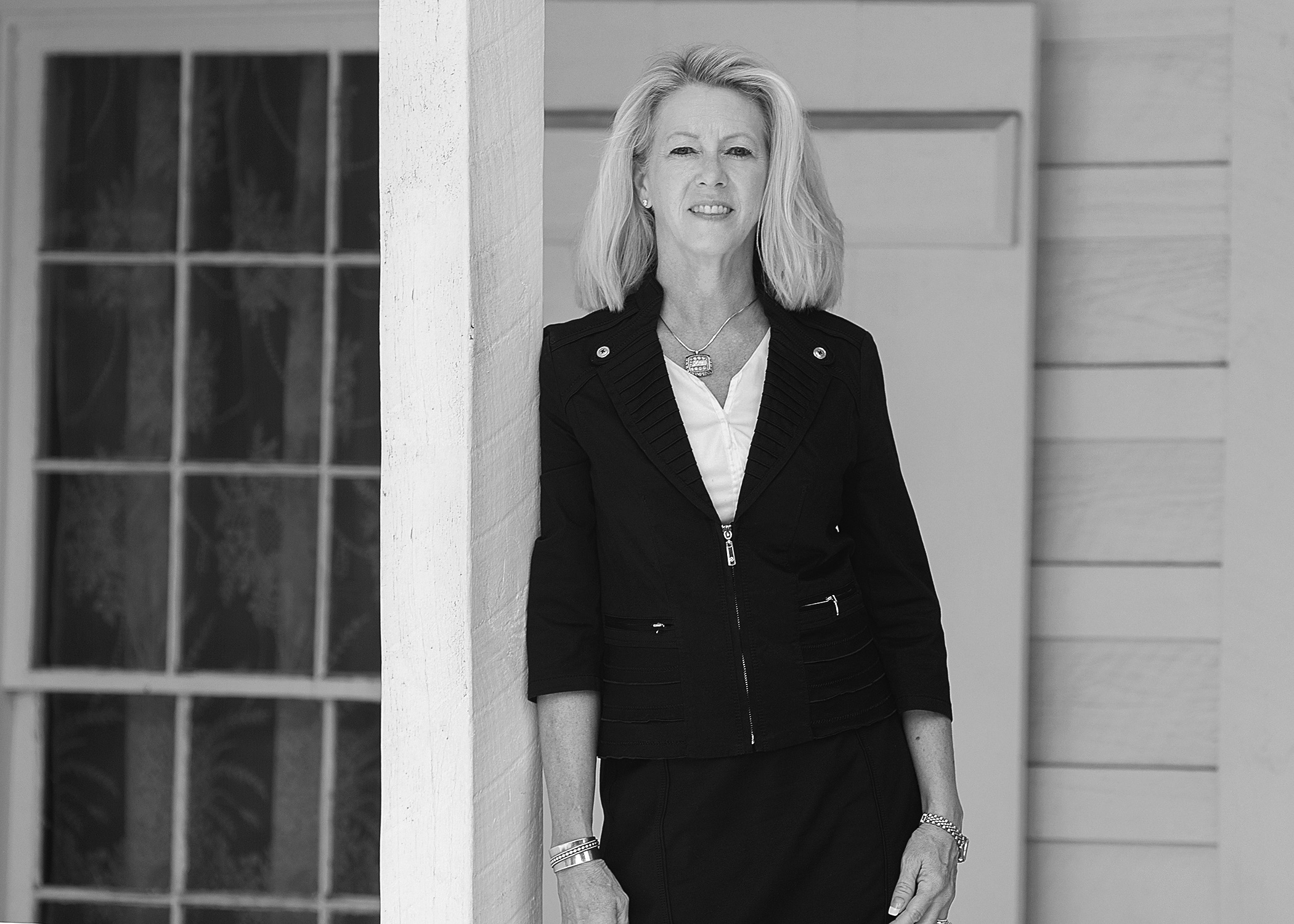 Letter from the President
Sam Houston's wish for his son was one that so many of us have expressed for our own children. A wish that is also shared by our many alumni and friends who have generously supported this university and a student's dream of a college education. Read more...
Investing in Education
Sam Houston State University formally launched the public phase of a $125 million capital campaign in January 2017 with the announcement of four major priorities that will help position the university for the future.
The priorities of the campaign, "Honoring Traditions. Creating Futures," include academic support and student enrichment; funding for the proposed Osteopathic Medical College (applicant status – seeking accreditation) and program enhancements for health sciences; facility upgrades at Gibbs Ranch for agricultural sciences; and renovations at Bowers Stadium for athletics.
Many of our generous donors have answered the call by supporting new areas of study and enhanced facilities, which will allow SHSU to attract high-performing students, faculty and student-athletes. Read More...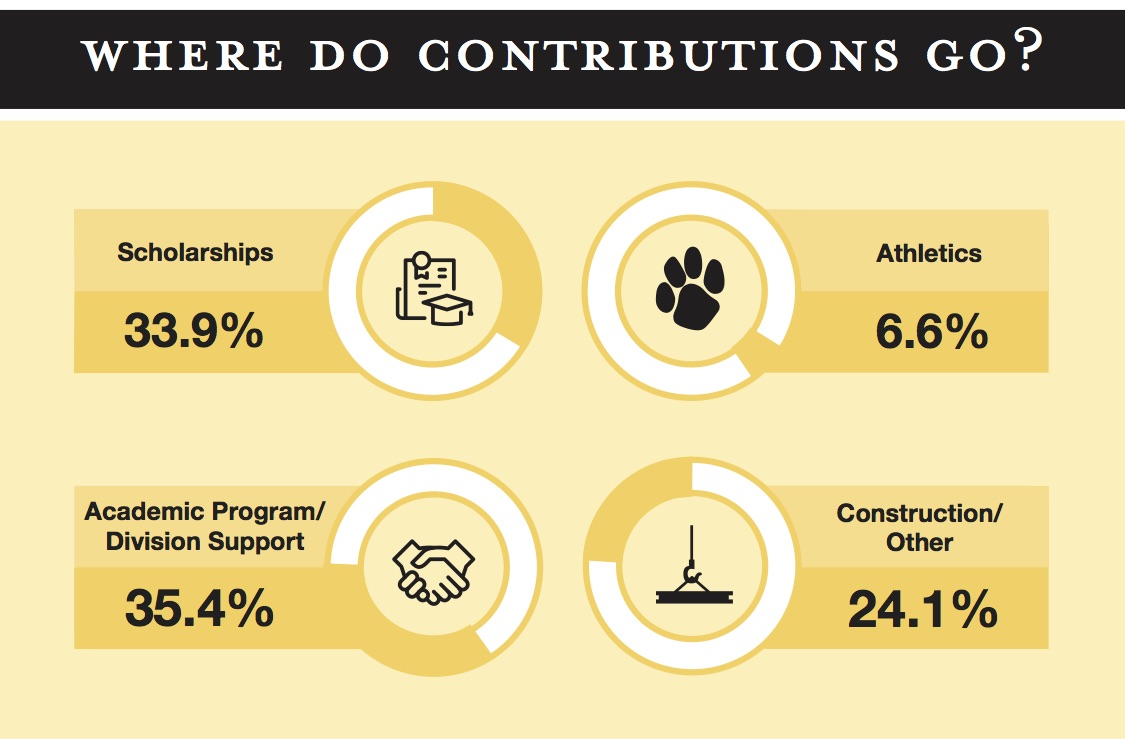 To learn more about SHSU support from this past year, please visit the new digital Donor Report.
---
Sections