Students are encouraged to gather their required course material prior to the first day of class. Course material may include textbooks, course packets, lab manuals, workbooks, and protective gear. All course materials are available through the Campus Store, located in the Lowman Student Center (LSC) on the second floor near the LSC Mall entrance.
Order Your Books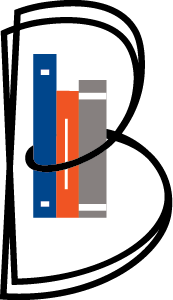 Bearkat Bundle Program
An all-encompassing, affordable textbook rental program that will provide undergraduate students with all required textbooks, lab manuals, access codes, and electronic book versions before the first day of class.
Only available for undergraduate students.

Individual Book Orders
To rent or purchase individual textbooks and course material, students will order ahead to pickup at the Campus Store.
Available for graduate students and undergraduate students that are not participating in the Bearkat Bundle program.
Finding Your Textbooks
Bearkat Bundle participants will receive an email to their University (@shsu.edu) email account with a list of course materials needed based on their class schedule.
To find your required course material for each class
Hover over Textbooks in menu
Select Find Textbooks
Select Term
Enter course information
Click Find Materials
Resources
Accessible Formats
Use of Accessible Texts must be approved by the students Accommodation Counselor. Proof of purchase or rental and request form will be required in order to receive Accessible Format Books.
Students with disabilities who need textbooks in accessible formats should contact the Services for Students with Disabilities (SSD) Office at telephone 936-294-3512 or email disability@shsu.edu or in person at the Lee Drain Annex, Huntsville Campus
Veterans
Chapter 31 students are recommended to opt-out of the Bearkat Bundle program since the VA will not pay for their textbooks. If a Chapter 31 student stays opted-into the program, they will have to pay for the Bearkat Bundle Fee out of pocket.
Chapter 33 students receive $500 voucher each semester for textbooks. They can decide whether they would want to opt-in or out of the Bearkat Bundle.