What are Engaging Spaces?
Engaging spaces, commonly known as active learning spaces, are those that allow students to work with each other in various sizes of groups and that foster engagement through technologies ranging from dry-erase boards, to movable furniture, to computers and other digital media. Active learning can vary by discipline, so faculty are encouraged to think outside of the constraints of existing rooms on campus. Though overlap in the design and technology of each space may exist, faculty can also explore unique elements not currently found on campus.
Check out our first Engaging Spaces, Evans 260 and LDB 208, in Today@SAM. If you are interested in teaching in this space, email us at engaging@shsu.edu.
How does it work?
Across all disciplines and all levels within higher education, studies consistently indicate that an increased and effective use of active learning methods in the classroom improves both student learning and student success. Despite the overwhelming evidence of its benefit to students, faculty members nationwide are often reluctant to incorporate these teaching methods into their daily pedagogy. The barriers that faculty members identify for preventing proper implementation are consistent: a lack of support, guidance, and time to make the changes that have been shown to directly benefit their students.
In order to eliminate these barriers, the 2019–2024 Engaging Classrooms QEP at Sam Houston State University will provide the resources, support, and motivation for full-time faculty members to integrate the evidence-based best practice of active learning in their classrooms. One component of SHSU's mission for improving active learning is the remediation of existing classrooms into spaces that foster active learning—in a variety of modes. The best way for the university to identify and remediate these spaces is to involve the faculty who routinely teach in them.
How can you apply?
Individual faculty members or groups containing at least one tenure-track faculty member and up to three other clinical, adjunct, and/or pool faculty are invited to submit proposals. The deadline to submit a signed application for space development/construction during the 2021-22 academic year has been extended to March 12, 2021 by 5pm. Signed applications can be emailed to engaging@shsu.edu.
If you are interested in submitting a proposal for the development of an active learning classroom, we strongly encourage you to review the Call for Proposals first to gather an understanding of what your proposal should include.
Call for Proposals Application
Current Engaging Spaces on Campus
LDB 208
Before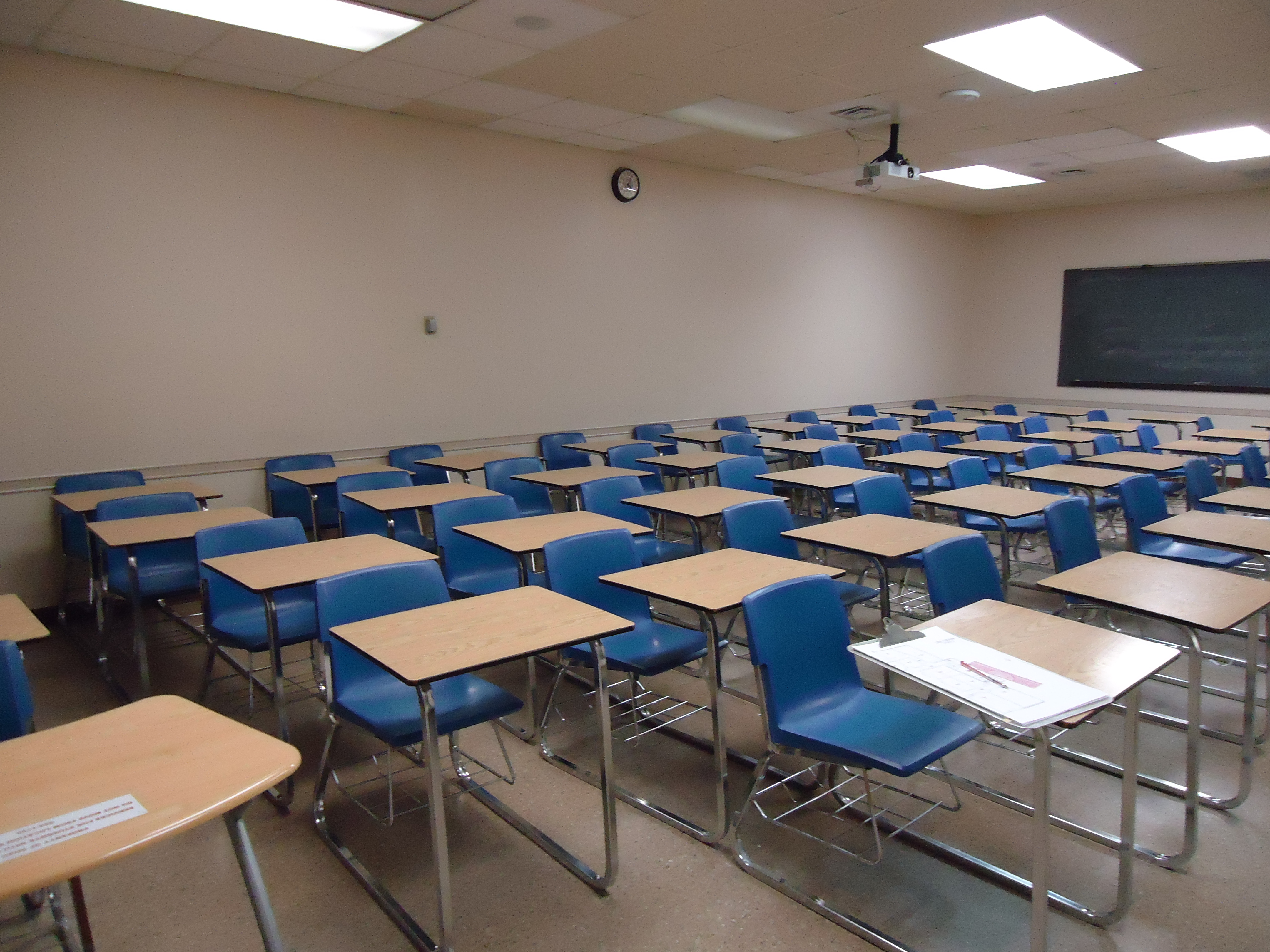 After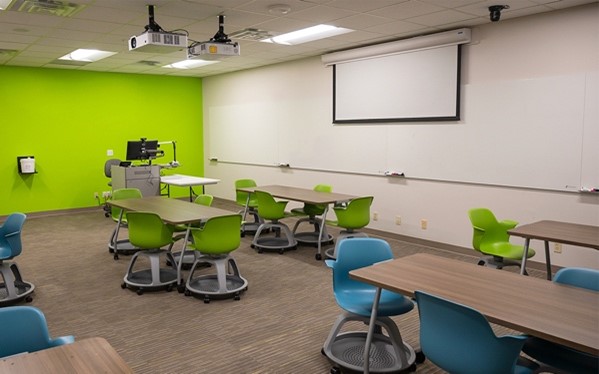 Evans 260
Before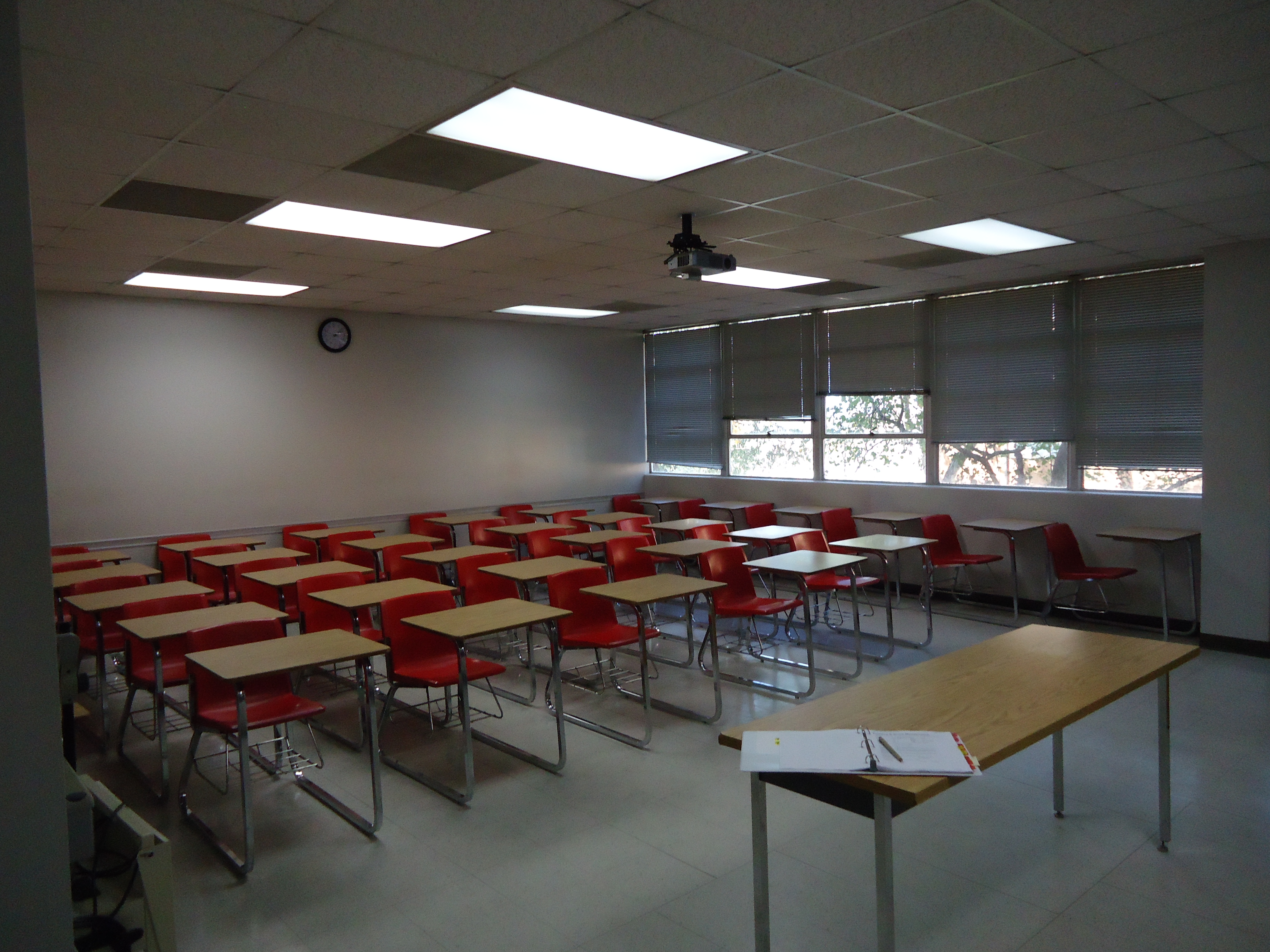 After