ACUE's Course on Effective Teaching Practices
What is the ACUE Course on Effective Teaching Practices?
The Association of College and University Educators (ACUE) Course in Effective Teaching Practices is designed for faculty who have completed the Engaging Exploration program, or one similar, and are interested in learning more about active learning practices designed to increase student success. This program consists of 25 one-hour online modules, covering five units of study:
Designing an Effective Course and Class
Establishing a Productive Work Environment
Using Active Learning Techniques
Promoting Higher Order Thinking
Assessing to Inform Instructions and Promote Learning
In addition, participants meet monthly with their ACUE facilitator. The facilitator is a successful alumni of the ACUE program who was selected through an application process to support the current cohort.
What are the benefits?
By the end of the year-long program, ACUE participants will have the information necessary to implement teaching practices that promote student engagement, persistence, and academic success. By using a cohort-model for the program, a community is built where members can share their progress and challenges met while integrating effective teaching practices into their classrooms.
In addition, a $1,000 stipend will be awarded to each faculty participant upon completion.
Facilitator Applications
Facilitator applications for our ACUE course on Effective Teaching Practices are closed at this time.
How can you apply?
Applications for the 2023-2024 ACUE cohort will close on May 12, 2023 at 5:00 pm.
2021-2022 ACUE Fellows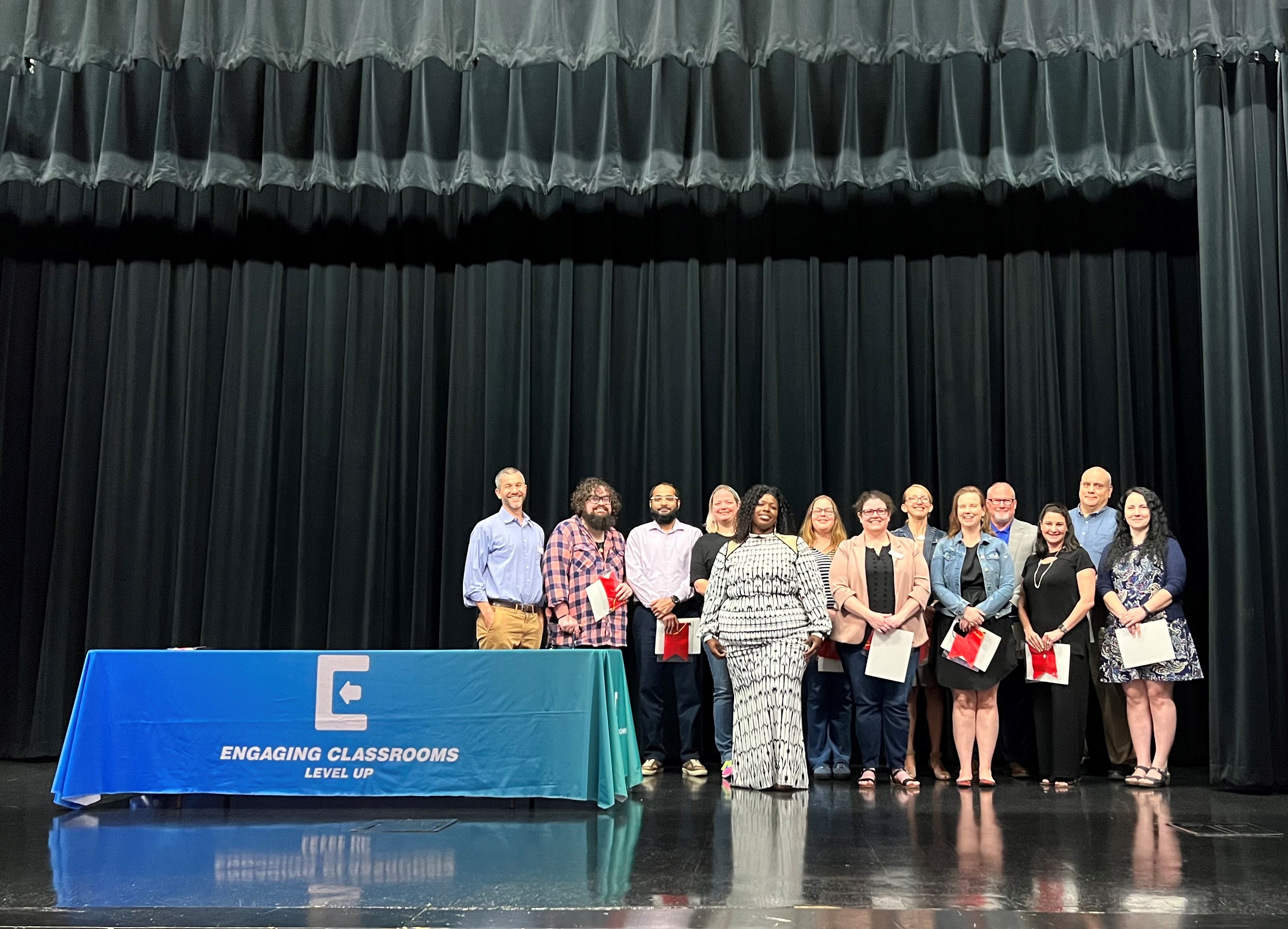 Tatiana Artamonova, Mardelle Atkins, Frances Brandau, Thomas Cox, Jamile Forcelini, Dena Horne, Adam Hubrig, ABM Rezbaul Islam, Stacy Johnson, Junkun Ma, Bob Milner, Volha Minich. Not Pictured: Leslie Anglesey, Aaron Brown, Lisa Brown, Stephen Brynildsen, Daphne Fulton, Peter Lehmann, Katherine Meeker, Javier Ramos.
Facilitator: Crystal Brown
2020-2021 ACUE Fellows
Adannaa Alexander, Michael Arrington, Jeremiah Asaka, Andia Azimi, Meredith Billings, Tze-Li Hsu, Katharine Hubbard, Rosanne Keathley, Steven Koether, Sungdae Lim, Melissa Mednicov, Carolyn Moore, Ashton Mouton, Shyam Nair, Lautrice Nickson, Erin Orrick, Willis Okech Oyugi, Kaitlyn Pederson, Ryan Randa, Kevin Randall, Mary Scherer, Nancy Stockall, Xiaobo Wang, Thomas Warren, Kelly Zinn.
2019-2020 ACUE Fellows
Traci Austin, Amy Bilski-Arredor, Emily Cabaniss, Christine Cardinal, Jordan Clark, Kyle Craig-Bogard, Ryan Dux, Jeffrey Gardner, Nicholas Graves, Renee Gravois, Dustin Gross, Vianey Gutierrez, Thomas Haase, Hillary Langley, Kathey Latz, Jessica Lee, Marianne Moore, Carroll Nardone, Erica Pasquini, Christopher Patane, Rebecca Price, Tannie Shannon, Ashly Smith, Clarissa Stone, J. Bart Stykes, David E. Thompson, Wen-Jiun Wang.
2018-2019 ACUE Fellows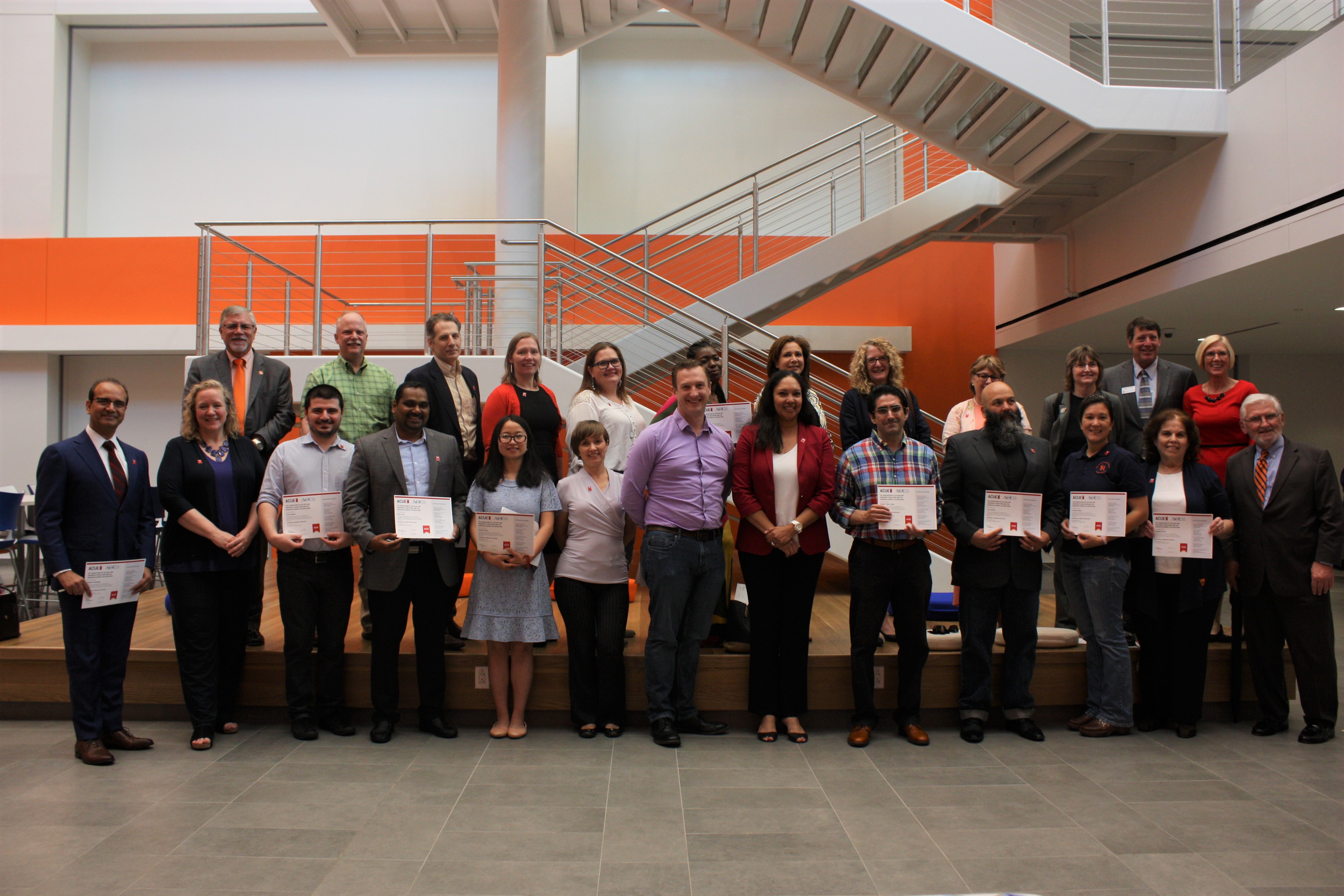 Nancy Baker, Jessica Bedore, Dana Bible, Mary Breaux, Crystal Brown ,Stephen Brown, Sanjeev Choudhary, Beth Cory, Fatih Demiroz, Xiaoman Duan, Debra Duncan, Ejike Edeh, Dayna Galganski, Danielle Goodspeed, Barbara Kaminska, Li-Jen Lester, Stany Lobo, Tyler Manolovitz, Debra Price, Dhitinut Ratnappradipa, Cesar Rivera, William Shepherd, Manuel Triano-Lopez, Darren Williams, Samar Zahrawi. Not Pictured: Ching-In Chen, Melissa Vander Stucker, Zachary Valdes.
2017-2018 ACUE Fellows
Justin Allen, Maria Barker, Brian Blackburne, Danielle Boisvert, Siham Bouamer, Shelby Brock, Emma Bullock, Jennifer Didier, Brandy Doleshal, Heather Evans, Sarah Fritsch, Mary Funck, Michelle Hoogterp, Sheree Hughes-Stamm, Ervin Malakaj, Enrique Mallen, David Mctier, Todd Primm, Ray Newman, Stephen Nkansah-Amankra, Prasopsuk Pinto, Susan Reichelt, Nibert Saltibus, E'Loria Simon-Campbell, Amy Smith (Lamar University), Elisa Toman, Tarek Trad, Courtney West, Jade Zimpfer