2017 Decoration Contest
---
2016 Decoration Contest Winners
Thanks to all participants of the 2016 Homecoming Office Decoration Contest. Each entry was judged in two categories [Best Decoration Award and Most Original Award]. We are proud to announce the winners of the SHSU Homecoming event that took place on October 11th, 2016.
Best Decoration Award
Admissions

SUPERKAT vs. KATMAN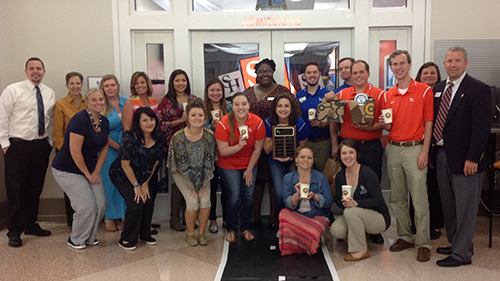 Honorable Mention in
Best Decoration Category
Financial Aid / Scholarship

FALL OF THE WILDCAT... WHO IS THE REAL HERO?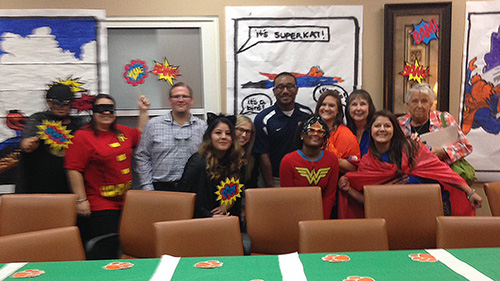 Most Original Award
Acricultural Sciences and Engineering Technology

SAVING THE WORLD, ONE EAR OF CORN AT A TIME
Honorable Mention in
Most Original Category
Language, Literacy & Special Populations

LANGUAGE, LITERACY & SPECIAL POPULATIONS SUPER HEROES