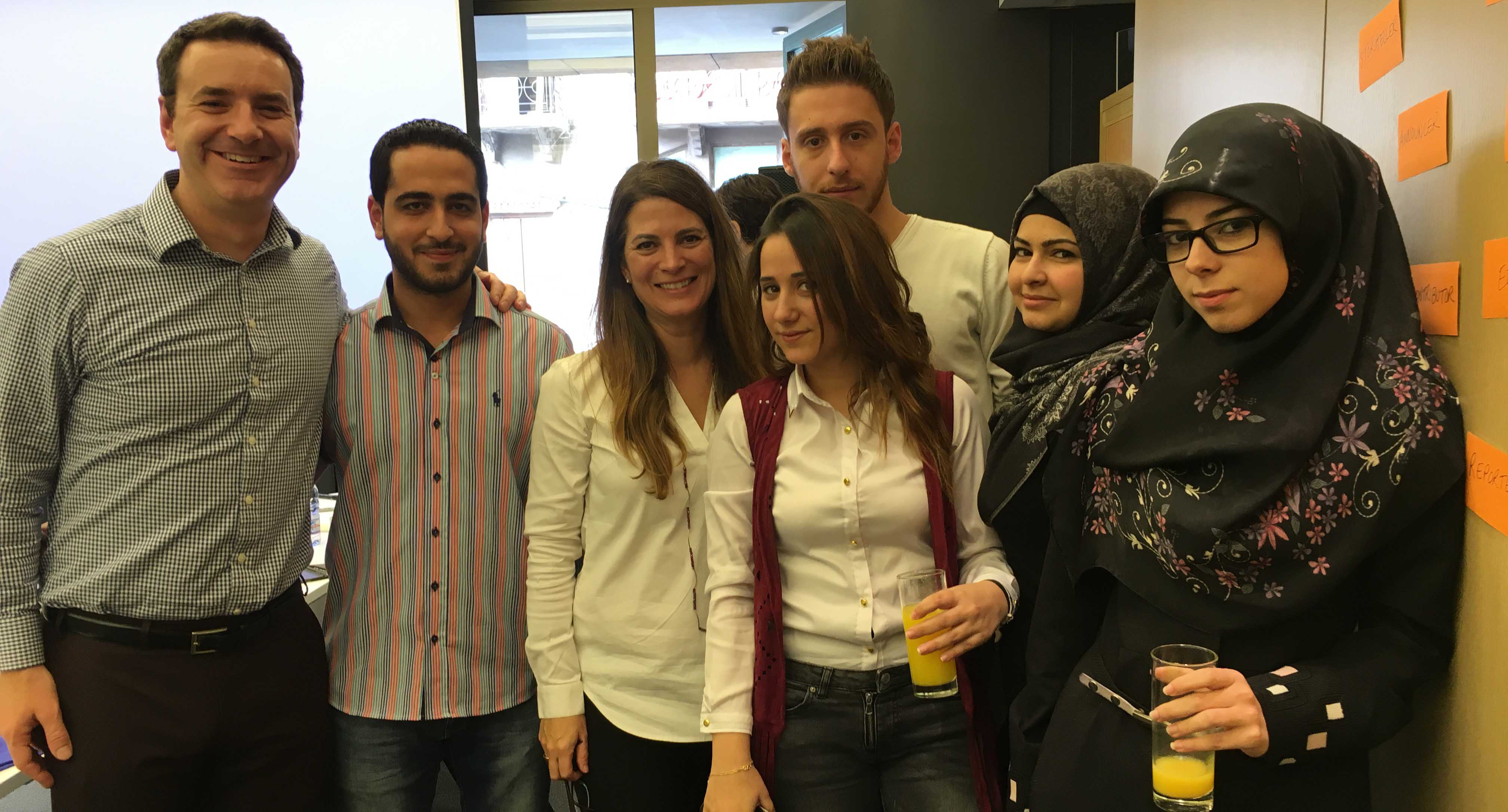 Lebanon has not had a president in 18 months and a new election has not yet been scheduled. Parliamentary elections have been delayed and also have not yet been scheduled. This would be shocking under any circumstances, but particularly alarming considering what is happening in the region and the challenges Lebanon is facing.
What role can and should journalists play in this process?
GCJD joined with the Samir Kassir Foundation and the Lebanese Association for Democratic Elections to work with nearly two dozen young journalists based in Lebanon to discuss how to effectively serve the public in this environment.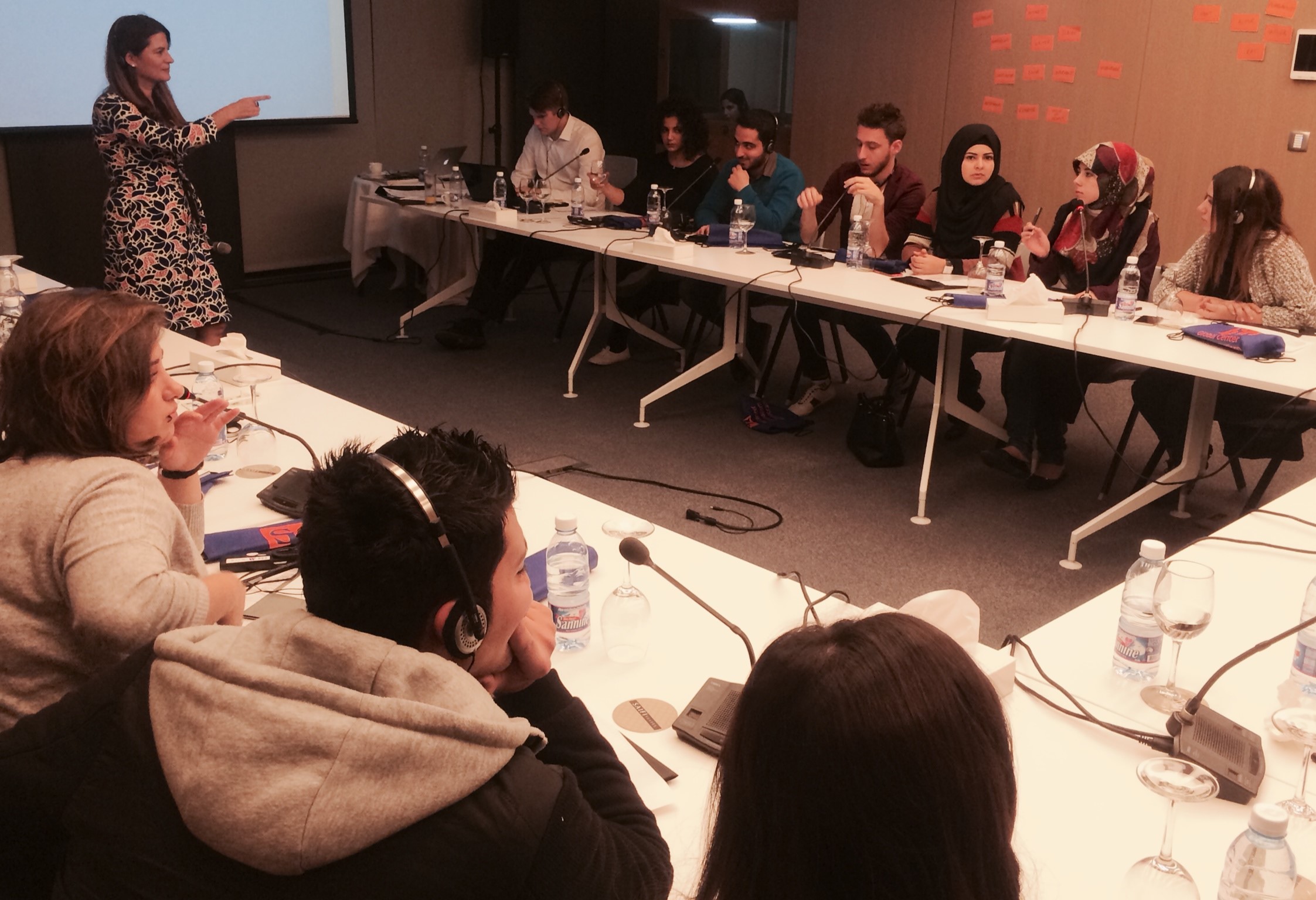 Sessions on how elections are run and covered in other countries, to ethical considerations, to a journalist's role in civic debate were offered over a two day conference.
"This workshop helped me because it wasn't only theoretical, they gave us live examples and we discuss and discover a lot of issues." wrote one participant on an evaluation.
Trainers included former CNN political producer Linda Roth, political communications strategist Jim Arkedis, former CBS reporter Alphonso Van Marsh and Ingrid Arnesen, an international television and print journalist.
While in Beirut, the trainers also worked for two days with Lebanese social reform NGO's on messaging their cause to international media outlets. Many Lebanese NGOs believe spurring international pressure is the best strategy to getting things done in their country, and consider it vital to get international coverage of their social movements. At least a dozen NGOs participated, which are working on everything from the refugee crisis, election reform, and peace in the Middle East.
"The workshop increased my knowledge by providing new information about how to work interviews and how to use social media in the right way" wrote one NGO representative.
Sessions focused on everything from appearing on camera to organizing a media engagement plan.
---
Global Center for Journalism and Democracy
Dan Rather Communications Building, Room 201, Huntsville, TX 77340
Phone: (936) 294-4399