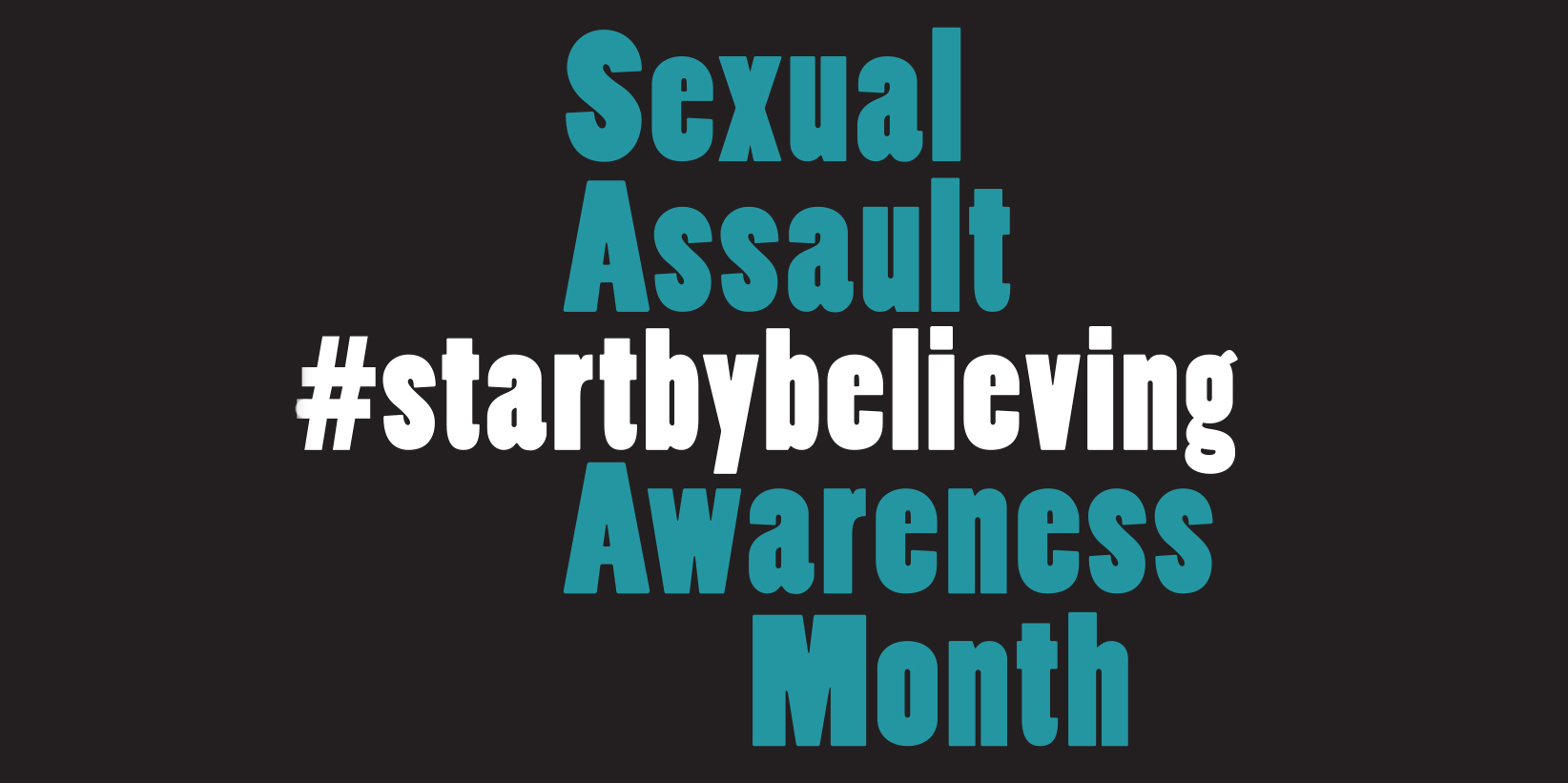 GCJD and our Campus & Community Partners kicked off #StartByBelieving in April; a civic engagement project to help combat sexual assault. The effort is aimed at educating citizens and law enforcement to respond in a more productive way so that reporting of the crimes increases. #StartByBelieving featured a variety of events throughout April.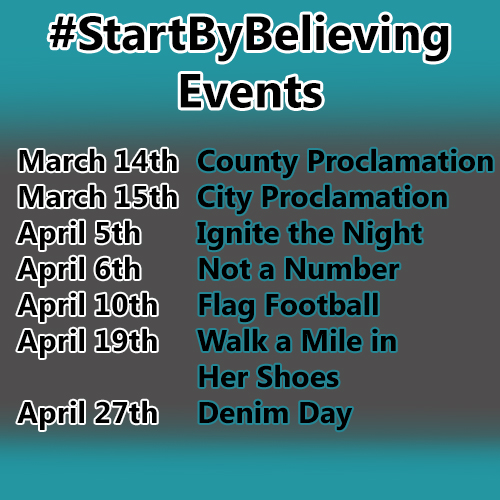 "Ignite the Night," was a FREE event on Tuesday, April 5th at 5:15pm in the GPAC Concert Hall. This blockbuster evening included a musical performance by the Austin-based Rattletree who just won Austin's Best World Music Band, comedy from the nationally known CoMeTry, and dance performances by NobleMotion. After the entertainment, attendees joined together to march across Huntsville in support of Sexual Assault Survivors. The march ended at the county courthouse, where a proclamation was read declaring April Sexual Assault Awareness Month in Walker County.
"Not a Number," an SHSU Student Talent Showcase, was hosted in the LSC Theatre at 6pm on April 6th. There was a silent auction and bake sale held for all proceeds to go to SAAFE House. The evening included a speaker from the counseling center and a variety of entertaining talent from your fellow Bearkats.
The 2nd Annual AXO Flag Football Tournament was held on Sunday, April 10th at 10am. A bracket was formed and teams raised money to support Huntsville SAAFE House. Bearkats participated to show their support for sexual assault survivors!
Bearkats broke out their favorite heels for this event! "Walk a Mile in Her Shoes" took place on April 19th. Participants met in the LSC Theater at 3:30pm to hear from a few speakers and a survivor. Male and female participants then walked around the university in heels to show support for sexual assault survivors.
Bearkats sported denim to commemorate Campus Denim Day on Wednesday, April 27th to show their support for sexual assault survivors. Read more about how this event got started here.
Students enrolled in the Global Center's Academic Community Engagement class wrote multiple articles featured in the Houstonian on the topic of sexual assault awareness. Be sure to check them out below in our News!
GCJD IN THE NEWS
City of Huntsville and Walker County declare April Sexual Assault Awareness Month>>
The Houstonian Online:
GCJD takes on sexual assault for Spring campaign>>
---
Global Center for Journalism and Democracy
Dan Rather Communications Building, Room 201, Huntsville, TX 77340
Phone: (936) 294-4399