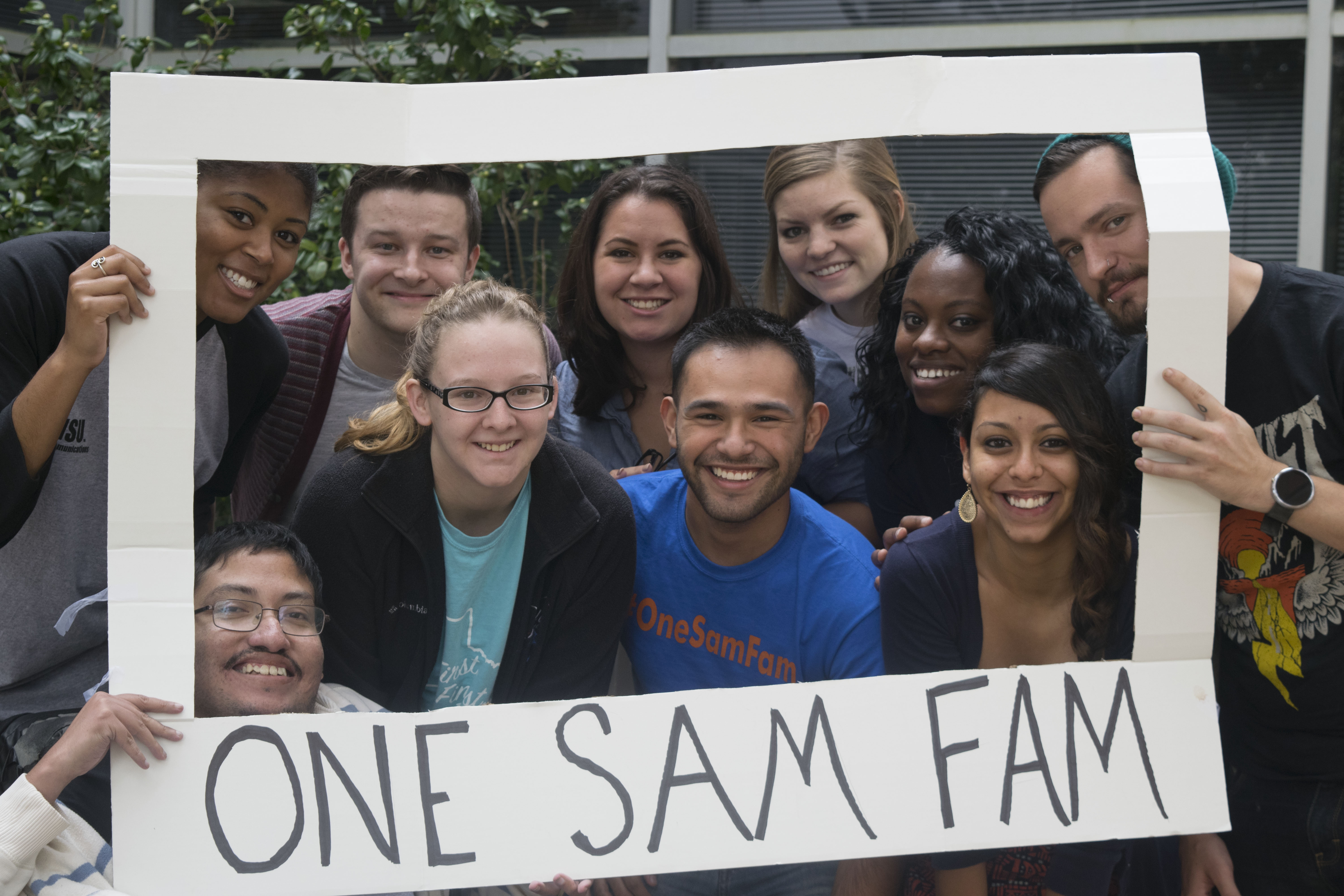 GCJD'S workshop class truly impressed this semester by joining forces with the ENDIT movement to raise awareness of human trafficking and modern day slavery.They brought Shyima Hall to campus, who was sold into slavery as a child. Students built an exhibit that was displayed in the student center and created a social media campaign, #shsusaysendit, to inform the community about the problem. Drama students joined the effort by setting up a human tableau on campus representing modern day slaves.
They later went on to tackle the issue of racism. Students negotiated to bring the film Dear White People to the Huntsville theatre and hosted a panel discussion before the film for the public. They built exhibits, launched social media and p-r campaigns, wrote articles for the student newspaper, and produced their own videos to help with the effort.
Students also brought graffiti artist Wiley Robertson to campus to create a mural promoting racial harmony. It can be found at the GCJD office in the Dan Rather Building.
---
Global Center for Journalism and Democracy
Dan Rather Communications Building, Room 201, Huntsville, TX 77340
Phone: (936) 294-4399