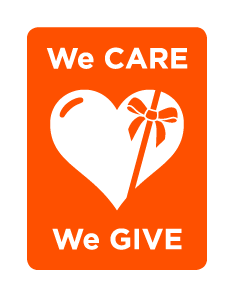 The Sam Houston State University faculty and staff are partners in the future of the university. Their time, talent, and energy help enrich the academic and personal lives of all who attend SHSU. As members of the SHSU "family," they are dedicated to helping fulfill the educational mission.
Faculty and staff gifts through the We Care We Give campaign help provide scholarships, academic and program enrichment, equipment, and technology. Faculty and staff realize that SHSU's tuition only covers a portion of what it costs the University to educate our students.
That's why annual gifts from faculty and staff, combined with those of alumni, parents, friends, businesses, and others, are absolutely critical in making Sam Houston State a stronger institution. This past fiscal year, 78% of the faculty and staff contributed over $325,000 through the Annual Fund campaign.
Faculty and staff members can choose from several payment options including credit card, check, or payroll deduction. One-time gifts can be made online (Credit Cards or ACH debit accepted) or by downloading a campaign form and sending it to SHSU Box 2537. Payroll deductions can be set up by completing a Payroll Deduction form.
Sam Houston State University salutes its extraordinary faculty and staff and extends sincere appreciation for their support for the We Care We Give campaign.
For more information about faculty and staff giving, contact Cindy Truax.
Cindy R. Truax
Director of Annual Giving
Office of University Advancement
(936) 294-4388
ctruax@shsu.edu
"No person has ever been honored for what he received. Honor is our reward when we give."
Calvin Coolidge