Student Health Advisory Committee (SHAC)
---
The Student Health Advisory Committee (SHAC) is a student organization that serves as a liaison between the student body and the Student Health Center and Office of Health Promotion. The goal of SHAC is to ensure effective delivery of healthcare services to students attending SHSU. Some of the operational expectations of this organization are to:
Foster feedback from students regarding SHC services and resources
Communicate any ideas regarding operations, services, marketing and outreach events
Communicate any student body concerns regarding services
Promote good health and the SHC/OHP mission throughout the University community
Collaborate with SHC/OHP to design and implement programing and outreach initiatives/events
As a member of the Student Health Advisory Committee, you will have the opportunity to:
Develop insight about healthcare in a college setting and relay student input to the Student Health Center
Work directly with the Student Health Center (SHC) and Office of Health Promotion (OHP) administration
Volunteer at SHC and OHP events around campus
Help plan campus-wide events that promote student awareness for campus health and wellness resources
Develop leadership and professional skills
Network with fellow students and SHC and OHP staff
SHAC Officers
McKenzie Walker
President
Years at SHSU: 3
McKenzie is a Junior Biomedical Science major. She is currently the President of Alpha Lambda Delta, a Site Leader for Bearkat Service Break, and a Student Employee in the Department of Leadership Initiatives. She is also a part of the Elliot T. Bowers Honors College and serves as a Past Peer Mentor for the Freshman Leadership Program. In her spare time, she enjoys trying new coffee shops and hanging out with friends.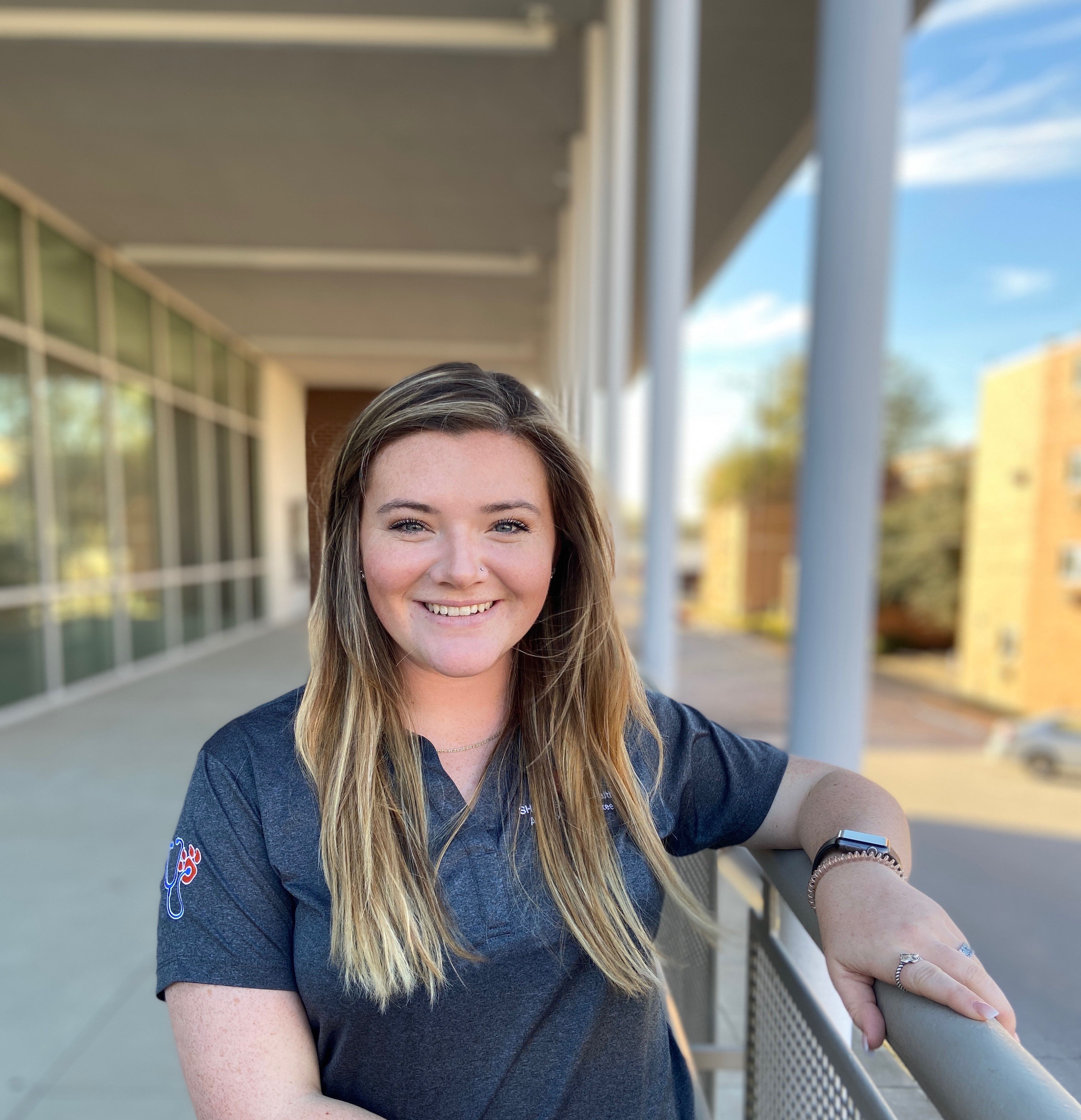 Katie Korenek
Vice President
Years at SHSU: 1
KatieLynn Korenek is a junior Biomedical Sciences Major with a Pre-Medical concentration. Knowing since she was a little girl that she wanted to help people, in high school she part took in Sports Medicine and served as a chairman for a club called H.O.S.A. (Health Occupations for Students of America). As an individual who knows the struggles around a chronic illness (diabetes- type 2), KatieLynn understands the importance of GOOD healthcare and would love to help improve care on campus for SHSU students. KatieLynn is also a part of Greek Life here on campus, being a member of the sorority Alpha Delta Pi and holds leadership positions.
Will Kinch III
Communications Officer
Years at SHSU: 3
Willie Kinch is a 21 year old Junior Pre-Nursing Major . He is the former President of the Theta Mu Chapter of Alpha Phi Alpha Fraternity Inc., the former Vice President of the NAACP Unit 6816, current President of The Iota Psi Chapter of Order of Omega and member of the honors college, and the Communications Officer for SHAC.
Jesse Rodriguez
Recruitment Officer
Years at SHSU: 3
Jesse is a pre-medical student currently pursuing a degree in Biomedical Sciences. He is the President of Beta Beta Beta National Biological Honor Society, dedicated to improving the understanding and appreciation of biological studies, as well as extending boundaries of human knowledge through scientific research. He also is the treasurer of S.H.A.M.O.S., which assists in preparing pre-medical students for their future in the medical field. Jesse plans to practice medicine and specialize in Oncology.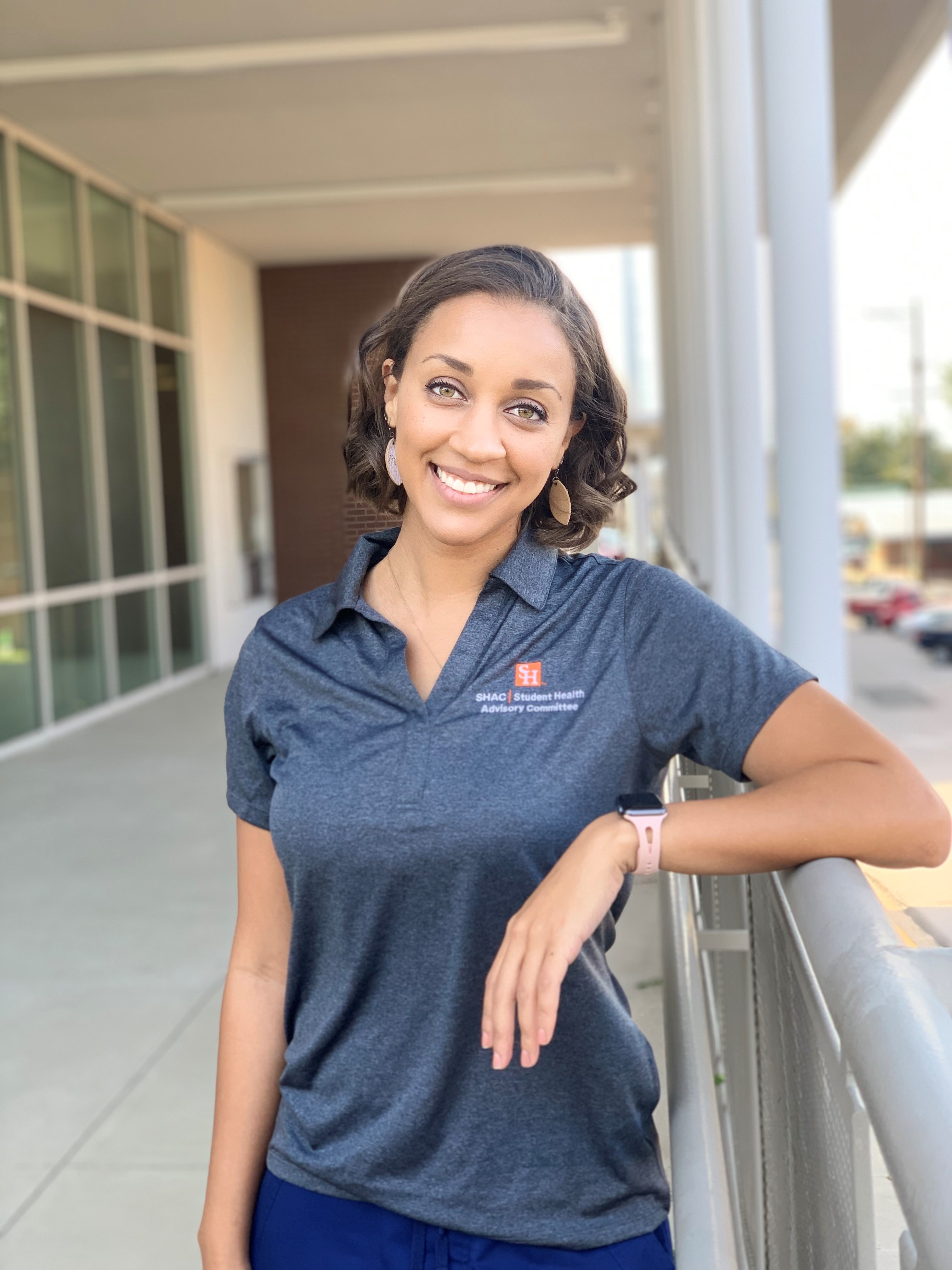 Belinda Russell, c-RMA
Treasurer
Years at SHSU: 3
Belinda, a Huntsville native and proud African/Latin-American, has a passion for health, patient rights and economic justice. She is a full-time employee of three years at The Student Health Center and chairwoman of their Behavioral Health Committee. She is also coordinator of the Tele-Psychiatry Clinic. Currently, Belinda holds the title of Treasurer for SHAC. She comes to us with four years of financial experience, as she previously worked for Bank of America corporation as the Sales and Service Specialist and Teller Supervisor for four years. Belinda is a certified-registered medical assistant who received her certification from Brightwood College in San Diego, CA. After completing her associate degree from Lone Star College, she transferred to SHSU to complete her undergrad in Bilingual Health Care Studies. Upon graduation, Belinda hopes to continue her studies at South Texas College of Law Houston to become a health attorney. Additionally, Belinda enjoys many outdoor activities, is an avid soccer fan and a coach for level 10U of the Huntsville Youth Soccer Association.
Amani Dixon
Secretary
Years at SHSU: 2
Amani, a Houston native and secretary of SHAC, achieved her Associate of Science degree from Houston Community College. She then transferred to SHSU, where she currently holds a student employee position at the Student Health Center. Amani is a proud Bearkat senior who, in spring 2020, will obtain a bachelor's degree in Health Care Administration. Her educational mission, vision and value goals are within the health care field, she is dedicated in providing excellent administrative care, and exceptional quality service. She is fun and outgoing, enjoys meeting new people and loves learning new things from her coworkers and peers