Student Health Advisory Committee (SHAC)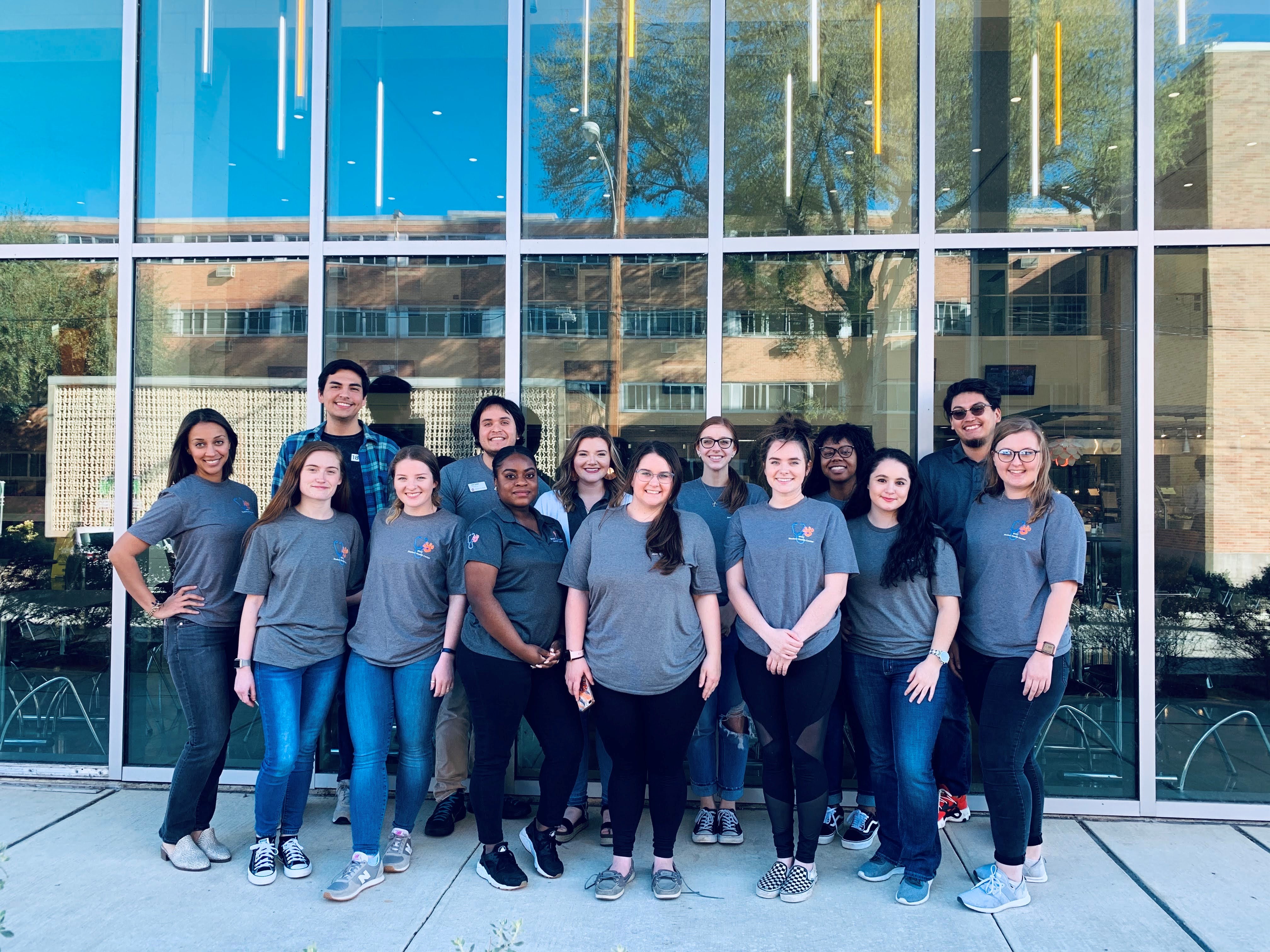 ---
The Student Health Advisory Committee (SHAC) is a student organization that serves as a liaison between the student body and the Student Health Center and Office of Health Promotion. The goal of SHAC is to ensure effective delivery of healthcare services to students attending SHSU. Some of the operational expectations of this organization are to:
Foster feedback from students regarding SHC services and resources
Communicate any ideas regarding operations, services, marketing and outreach events
Communicate any student body concerns regarding services
Promote good health and the SHC/OHP mission throughout the University community
Collaborate with SHC/OHP to design and implement programing and outreach initiatives/events
As a member of the Student Health Advisory Committee, you will have the opportunity to:
Develop insight about healthcare in a college setting and relay student input to the Student Health Center
Work directly with the Student Health Center (SHC) and Office of Health Promotion (OHP) administration
Volunteer at SHC and OHP events around campus
Help plan campus-wide events that promote student awareness for campus health and wellness resources
Develop leadership and professional skills
Network with fellow students and SHC and OHP staff
SHAC Officers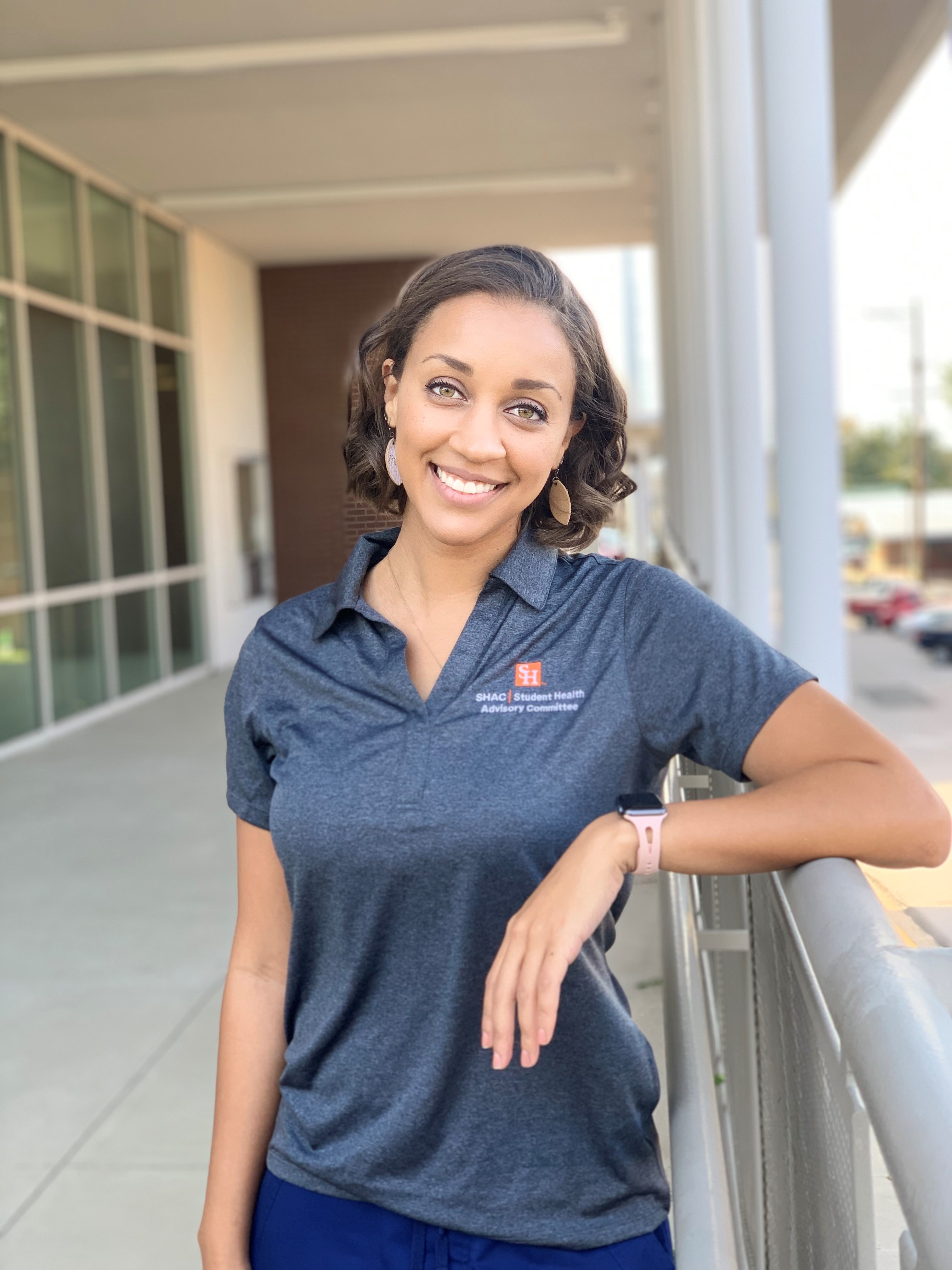 Belinda Russell, c-RMA
President
Years at SHSU: 3
Belinda, a Huntsville native, has a passion for health, patient rights and economic justice. She is a full-time employee of three years at The Student Health Center. Belinda was the former Treasurer for SHAC with four years of financial experience, as she previously worked for Bank of America corporation as the Sales and Service Specialist and Teller Supervisor. Belinda is a certified-registered medical assistant who received her certification from Brightwood College in San Diego, CA. After completing her associate degree from Lone Star College, she transferred to SHSU to complete her undergrad in Communication Studies with a minor in Health. Upon graduation, Belinda hopes to continue her studies at South Texas College of Law Houston to become a health attorney. Additionally, Belinda enjoys many outdoor activities, is an avid soccer fan and a coach for level 10U of the Huntsville Youth Soccer Association.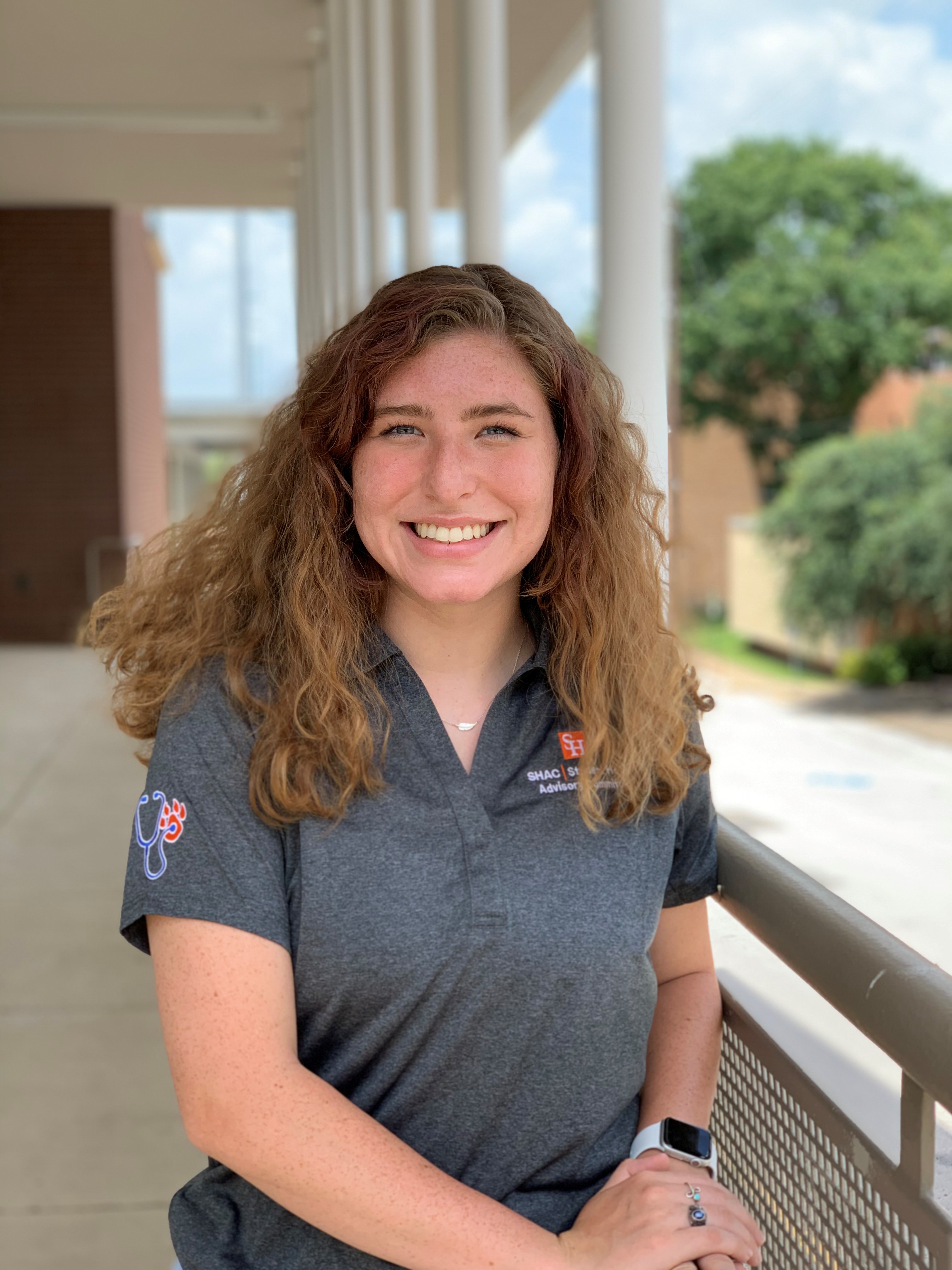 Trinity Deatherage
Vice President
Years at SHSU: 2
Trinity is a Sophomore majoring in Psychology. She has been a SHAC member since the organization was founded and is honored to have been voted as Vice President by her SHAC member peers. Trinity works as a Resident Advisor but during her free time, you can find her reading a good book somewhere on campus. She is excited to kick off the Fall semester and bring awareness to all health topics!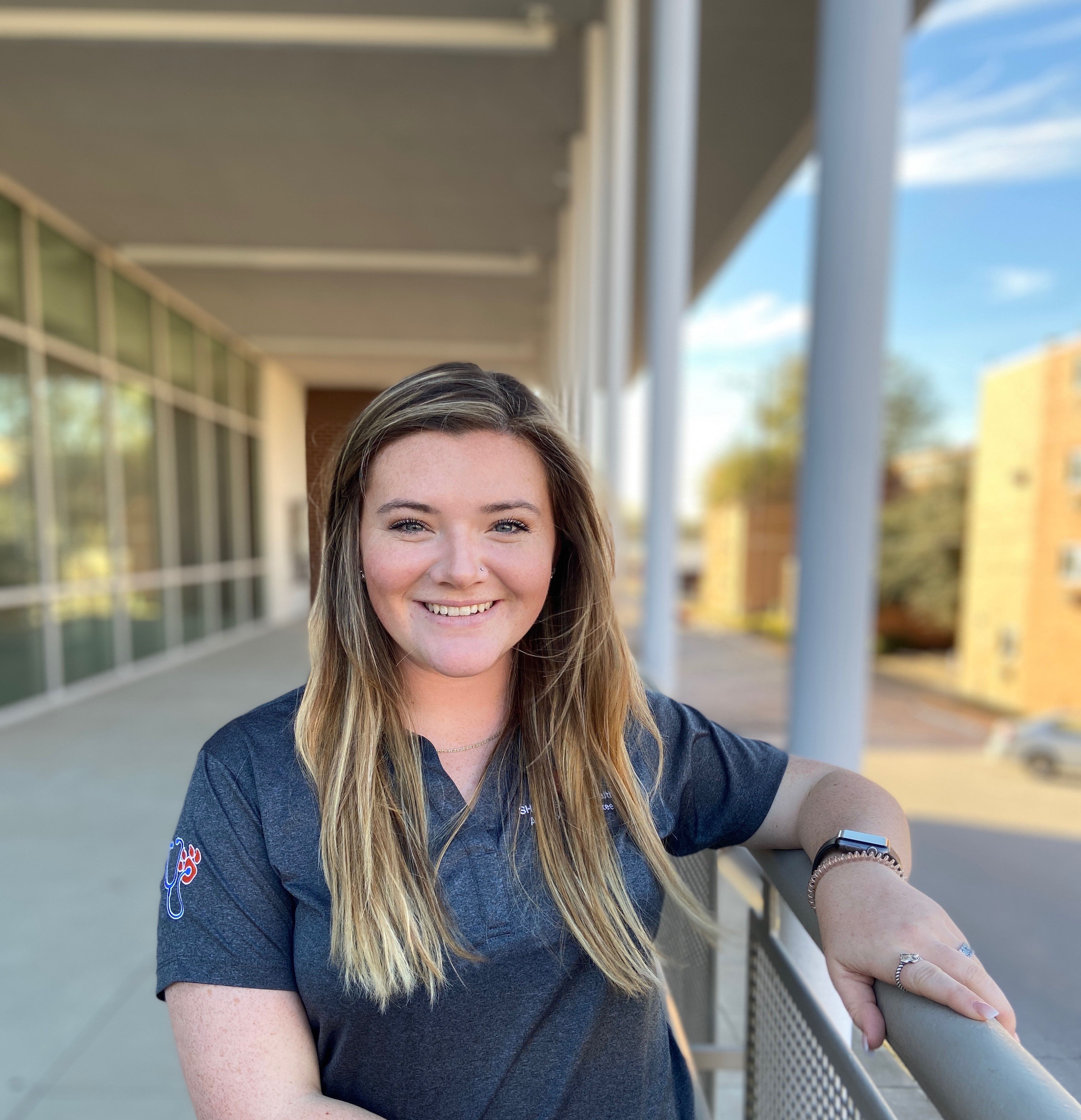 KatieLynn Strawther
Secretary
Years at SHSU:2
My name is KatieLynn Strawther and I am a junior here at SHSU. I am a Biomedical Sciences Major with a Pre-Medical concentration. Since I was a little girl I wanted to help people. In high school I part took in Sports Medicine and served as a chairman for a club called H.O.S.A. (Health Occupations for Students of America). As an individual whose diagnosed with a chronic illness (diabetes- type 2), I understands the importance of GOOD healthcare and would love to help improve care on campus for SHSU students. I am also a part of Greek Life here on campus, being a member of the sorority Alpha Delta Pi and hold Financial Specialist and Recruitment Analyst. This past year I served as a VP and now have the privilege serving as Secretary as I celebrate my second year in SHAC. I'm excited to use my strengths to help organize and support SHAC as we ring in the 2020-2021 school year!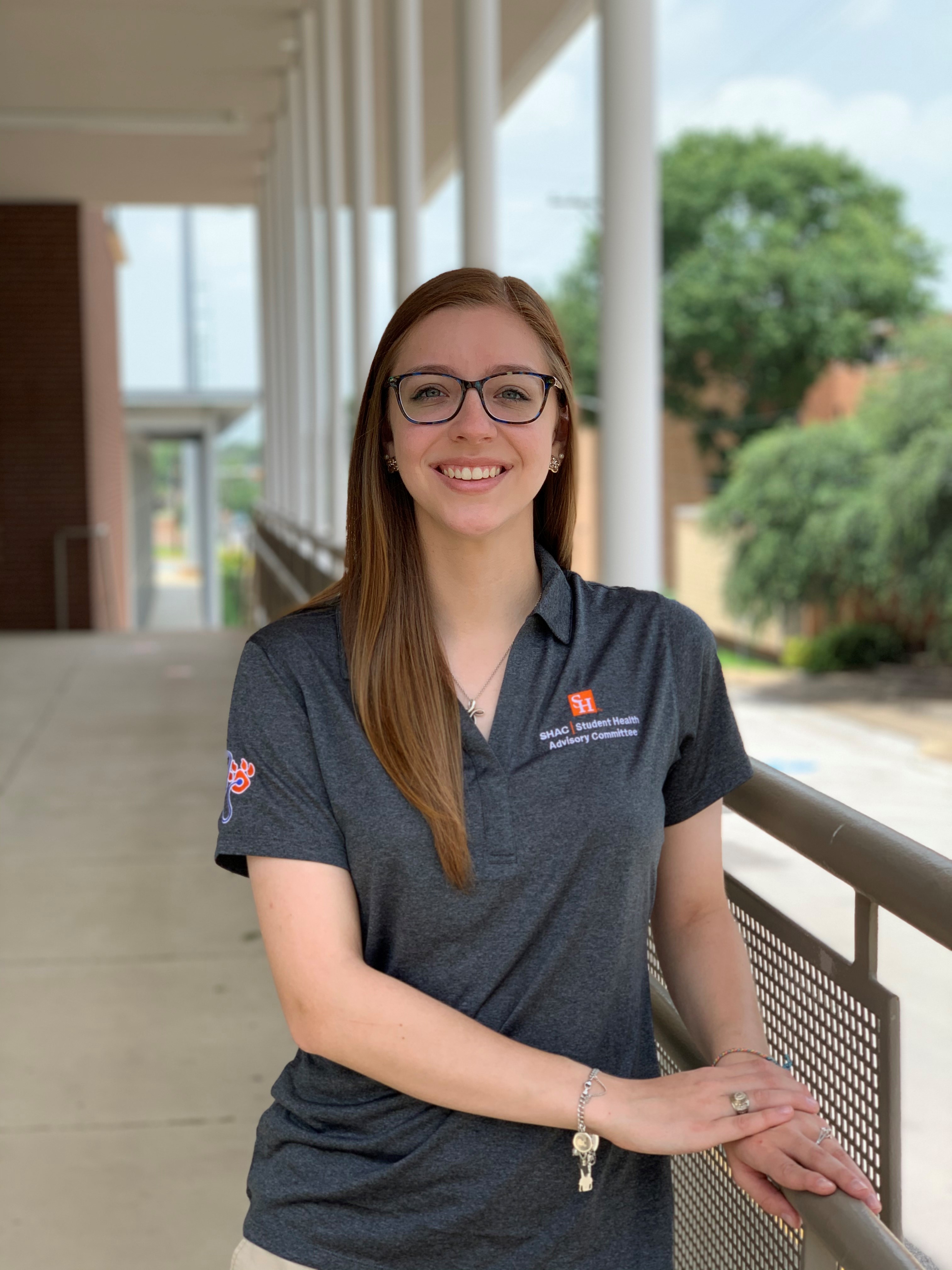 Hannah Hubbard
Treasurer
Years at SHSU: 4
Hannah is a senior Healthcare Administration major. She has always had a heart for people, putting their needs in front of her own and making sure others are well taken care of. In her four years at Sam she has learned a great deal about what it means to lead a life of service. She also strives to serve Christ through everything she does, and is involved in a small group Bible Study. In her free time, Hannah loves to watch new movies and play games with her family. Her goal in life is to always serve the community first and be an example for others to follow.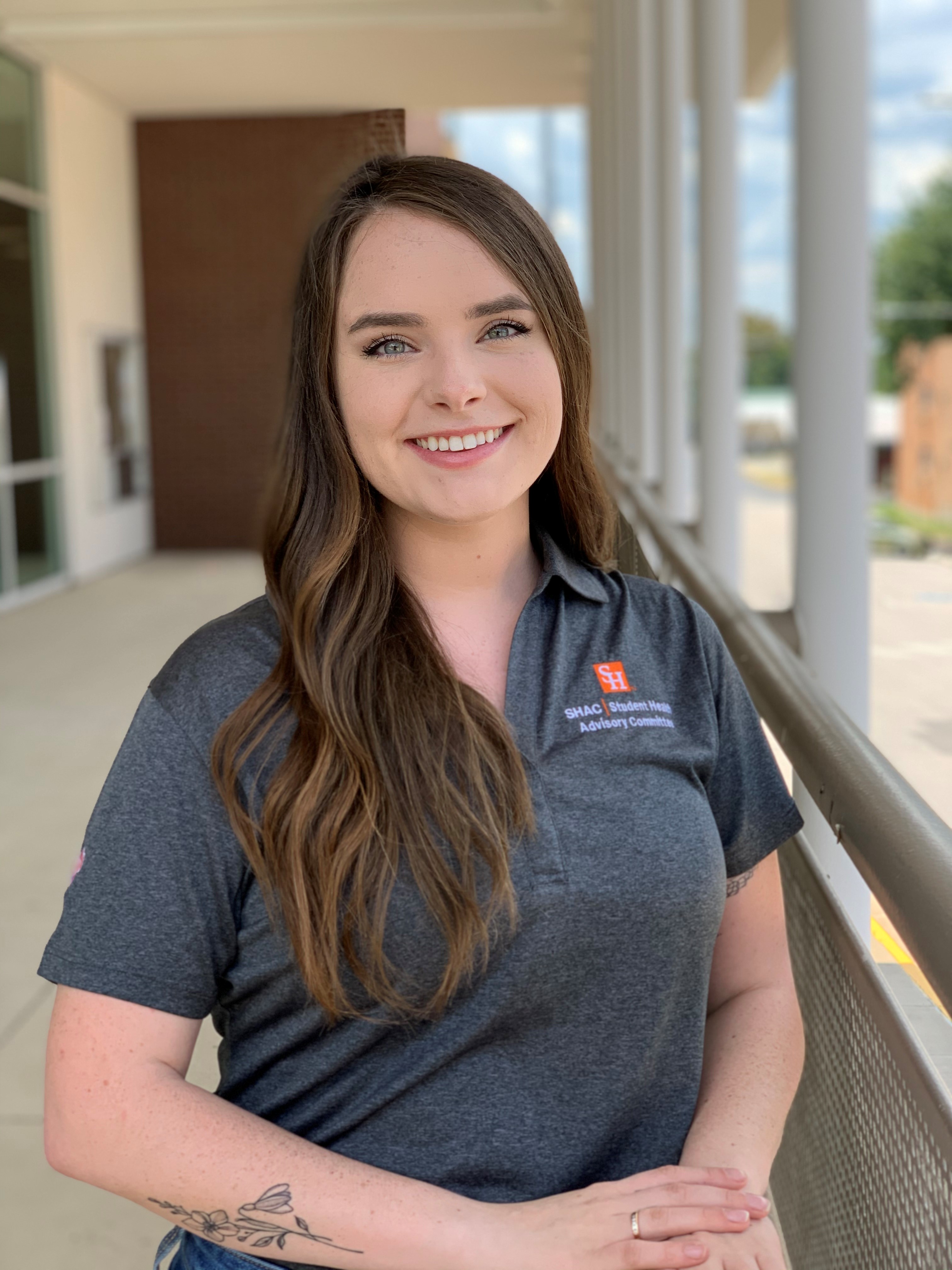 Courtney Persse
Outreach Coordinator
Years at SHSU: 2
My name is Courtney Persse, I'm from Houston, TX and I am a senior here at SHSU with an A.S. in Biology, pursuing a B.S. in Public Health from the College of Health Sciences, on the pre-med track. I've been a member of SHAC since 2019 and was elected as Outreach Officer in 2020. I also work for the Houston Health Department as a Surveillance Investigator to provide infection prevention and control guidance to long term care facilities as part of our COVID-19 response. I believe in the importance of health promotion in student communities and I can't wait to see what SHAC brings to campus this year!