Gene Roberts, JD
Attorney | Mediator | Director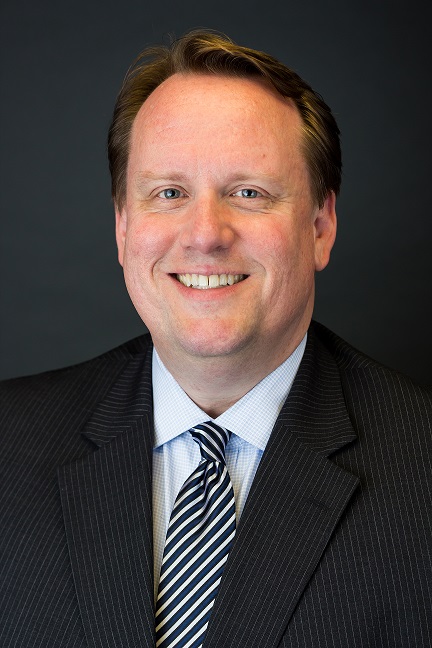 B.S. (cum laude) Lamar University
M.A. University of Houston
J.D. Southern Methodist University (Articles Editor, SMU Law Review; President of the Student Bar Association; Outstanding Male Graduate)
Mediation Training: University of Texas School of Law, Center for Public Policy Dispute Resolution; Pepperdine University School of Law, Straus Institute for Dispute Resolution; Dispute Resolution Center (Austin, Texas)
Gene Roberts is the Director of the Office of Student Legal & Mediation Services. He has over 15 years' experience as counsel representing clients in litigated cases. Gene's philosophy—as a private attorney and as the full-time Director of SLMS—is to help individuals understand their rights and responsibilities, comprehend the complexities of the legal system, and develop a proactive and productive strategy for the situation they face.
Gene was selected for inclusion in Super Lawyers—Rising Stars Edition in the area of business litigation and Avvo.com rates his legal background as "superb." Gene is also a member of the College of the State Bar of Texas, an honorary society of lawyers who are among the best trained attorneys in Texas. He is authorized to practice law in all Texas state courts, the United States Court of Appeals for the Fifth Circuit and the United States District Courts for the Northern, Eastern, Western, and Southern Districts of Texas.
The Association of Attorney Mediators identified Gene as a "New Master of Mediation." Gene is a Past-Chair of the Dallas Bar Association's Alternative Dispute Resolution Section (2012) after serving as its Secretary for three years. During his time as chair, the DBA Board of Directors recognized Gene with the Special Section Award. Gene served the Dallas Chapter of the Association for Conflict Resolution as a member of its Board of Directors, President-elect and President. He also served as a member of the Board of Directors for the Texas Association of Mediators, Co-Chair of the 2013 Annual Conference and is its President in 2014. He is also the current chair of the State Bar of Texas' Alternative Dispute Resolution Section (including as the course director for its annual continuing legal education course in 2016 and 2017) and is a past-Vice President for the Walker County Bar Association.
Gene served his church as an Elder, Sunday School teacher, and chair of the Strategic Planning Committee. He served on mission teams throughout Texas, Louisiana, and in the Agalta Valley of central Honduras. Gene is married with one son.
Gene actively serves the SHSU community. He serves as the Chair of the Student Health Insurance Committee and Chair of the Lowman Student Center Director Search Committee. He's also served as a member of the Orange Keys Selection Committee and the Division of Student Affairs Vision, Mission, Values, and Goals Committee. In 2015, Gene received the prestigious "Bearkat Spirit Award" from the Vice President for Student Affairs at SHSU. In 2020, Gene received The Sammy Award at the 26th Annual Sammy's, the official university ceremony that recognizes SHSU's outstanding student leaders and organizations.
---
Stephanie Hebert, JD
Attorney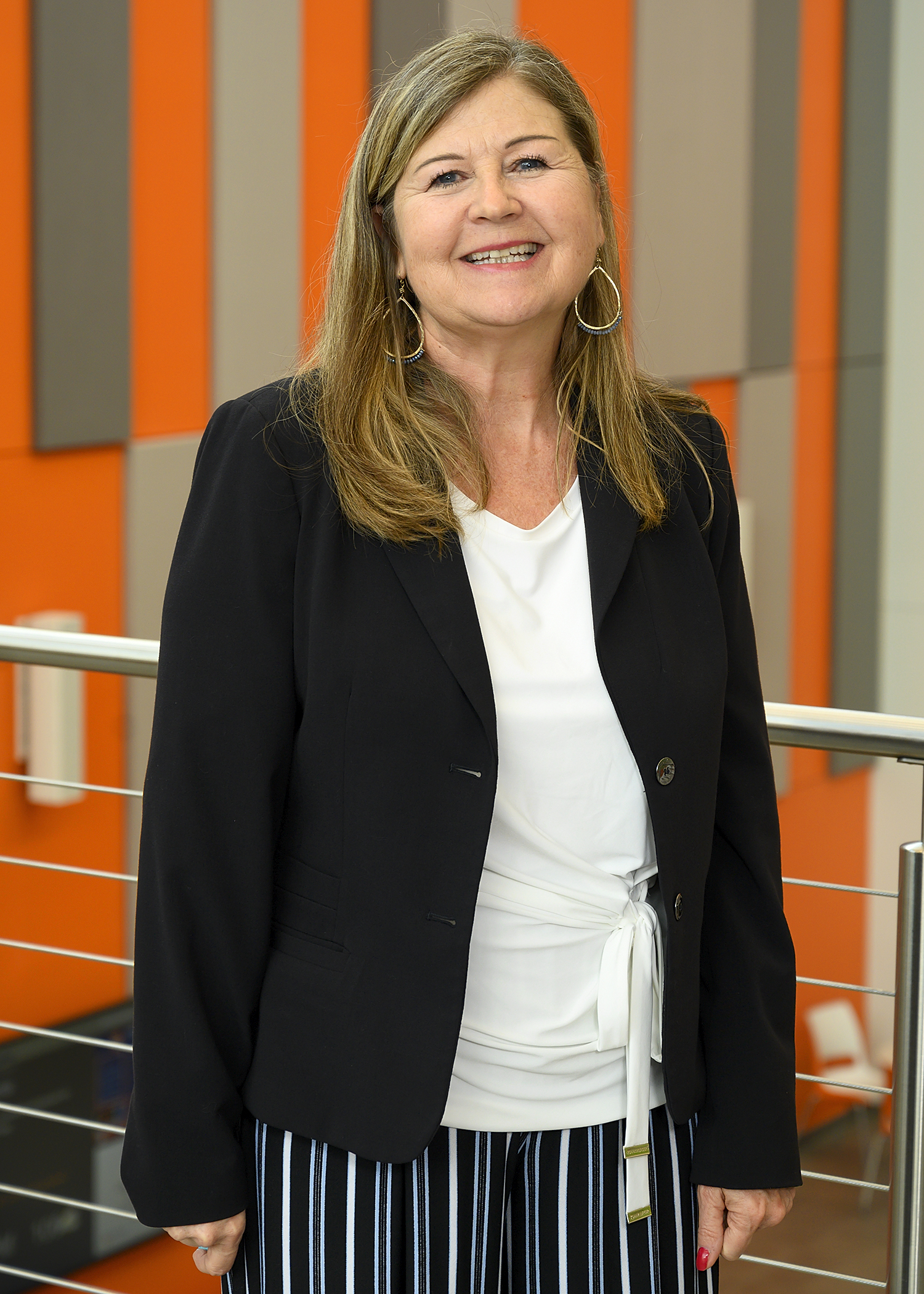 E. Stephanie Hebert is a part-time staff attorney at the Office of Student Legal & Mediation Services. Stephanie grew up in the Houston area and earned a bachelor's degree from the University of Houston - Downtown. She received a law degree from St. Mary's University School of Law in San Antonio and received mediation training through the El Paso County Dispute Resolution Center.
Stephanie is licensed to practice law in Texas and has over 20 years of legal experience. Before joining SHSU in July of 2019, Stephanie managed a private law practice focused primarily on family law, and later worked as a civilian attorney for Military Legal Assistance Offices at Fort Bliss, Fort Hood, and Lackland Air Force Base.
---
Jessica Begnaud
Administrative Associate I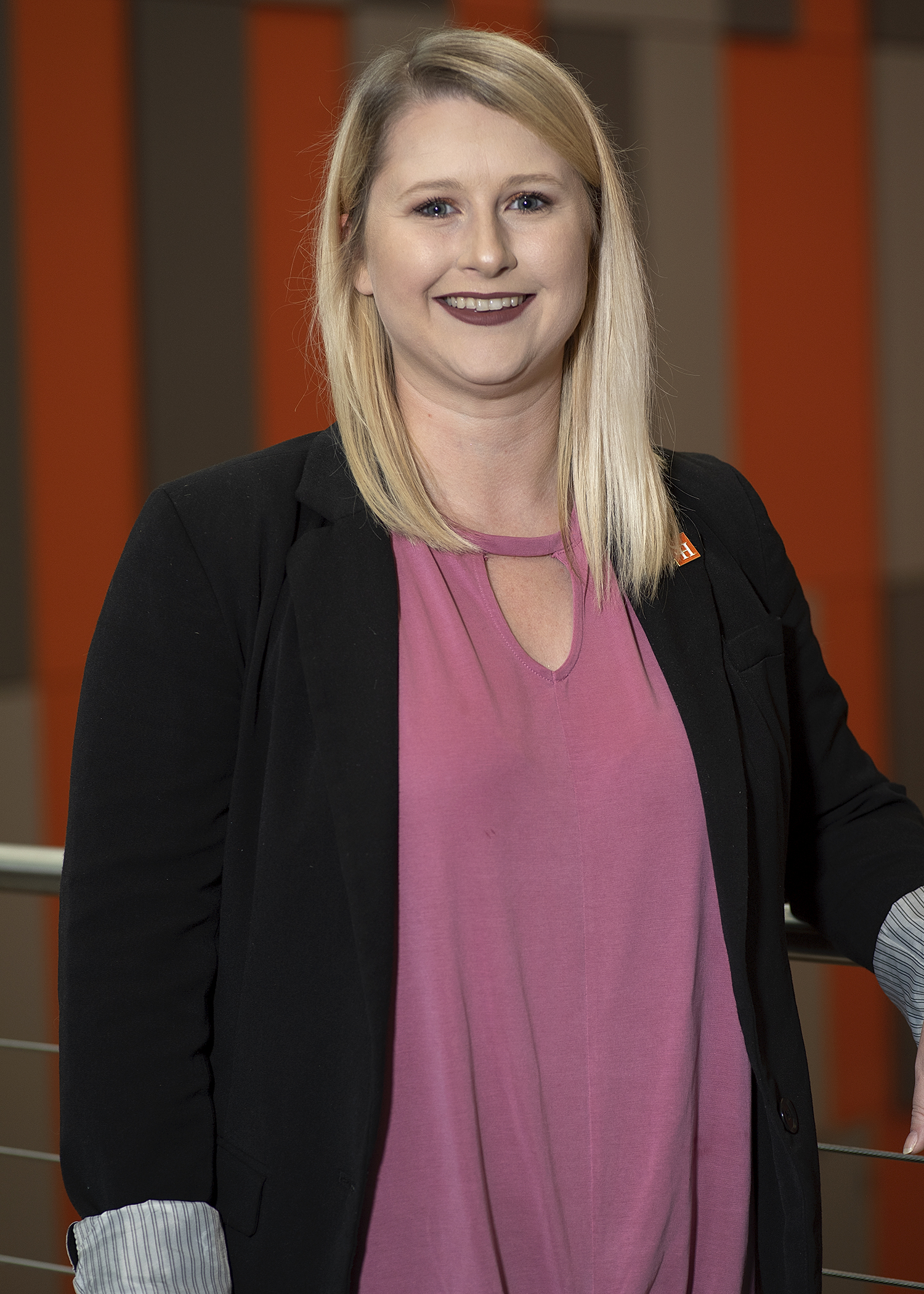 "The less you respond to negativity, the more peaceful your life becomes." –Unknown
Jessica is from Edna, Texas. She graduated with a Mass Communication Print Journalism Degree in 2012 from Sam Houston State University. She worked for a local law firm for four years before returning back to SHSU in 2016. She loves being back at SHSU and having the opportunity to give back to students.
SHSU Service:
-Member of Spring 2018 Staff Development Committee
-Chair of Fall 2018 Staff Development Committee
-Co-Chair Spring 2019 Staff Development Committee
-Member of Spring 2018 and Spring 2019 Sexual Assault Awareness Month Committee
-Recipient of the Spotlight on Staff Award- August 2019
---
Lauren Orsak
Student Assistant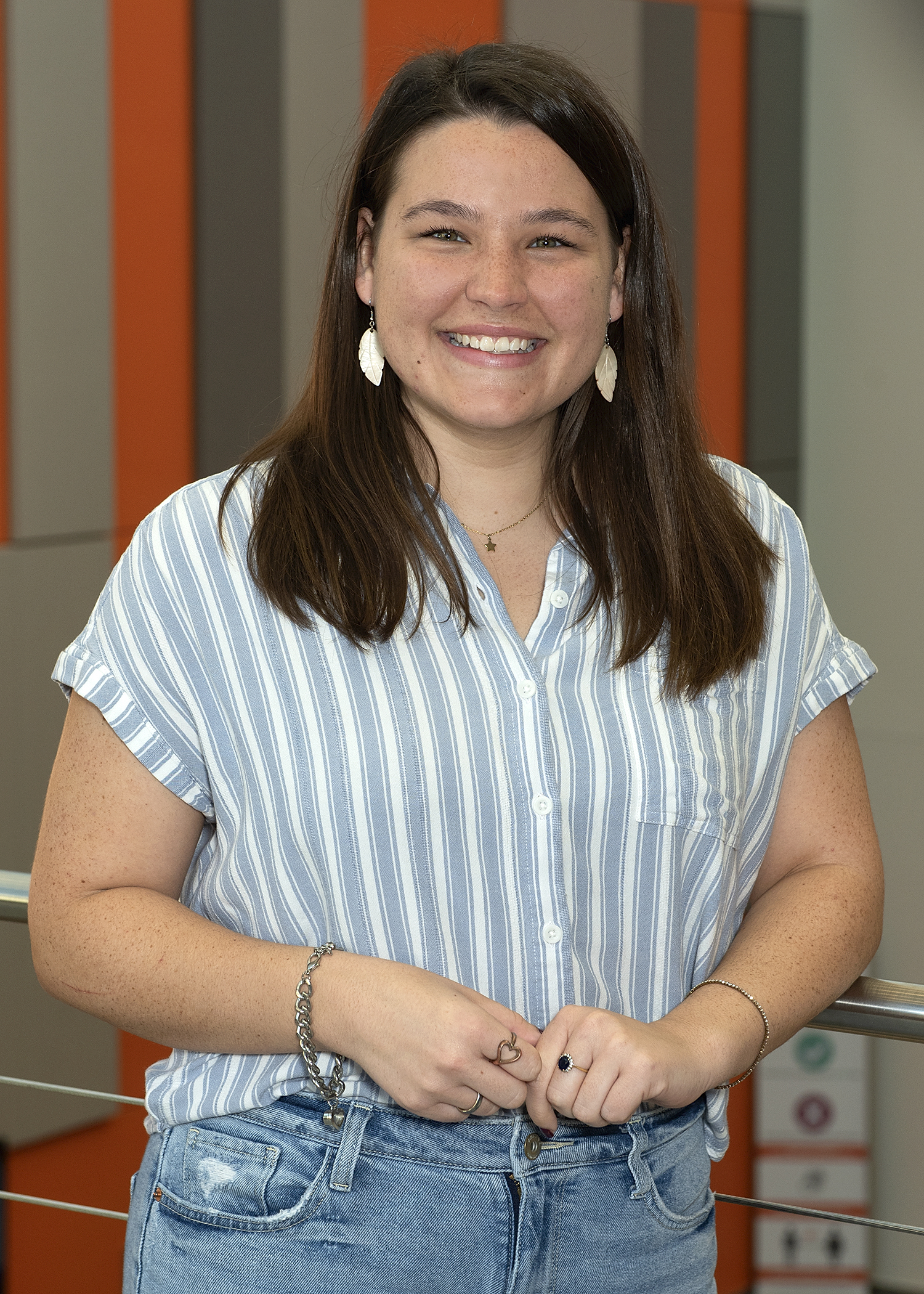 "To live is the rarest thing in the world. Most people exist, that is all." - Oscar Wilde
Lauren is a Theater major with an emphasis in Acting/Directing. Upon graduating from SHSU, she hopes to work professionally in the performance world. She is an officer of Alpha Psi Omega and a regular member of Chi Alpha Campus Ministry.
---
Katie Kennedy
Student Assistant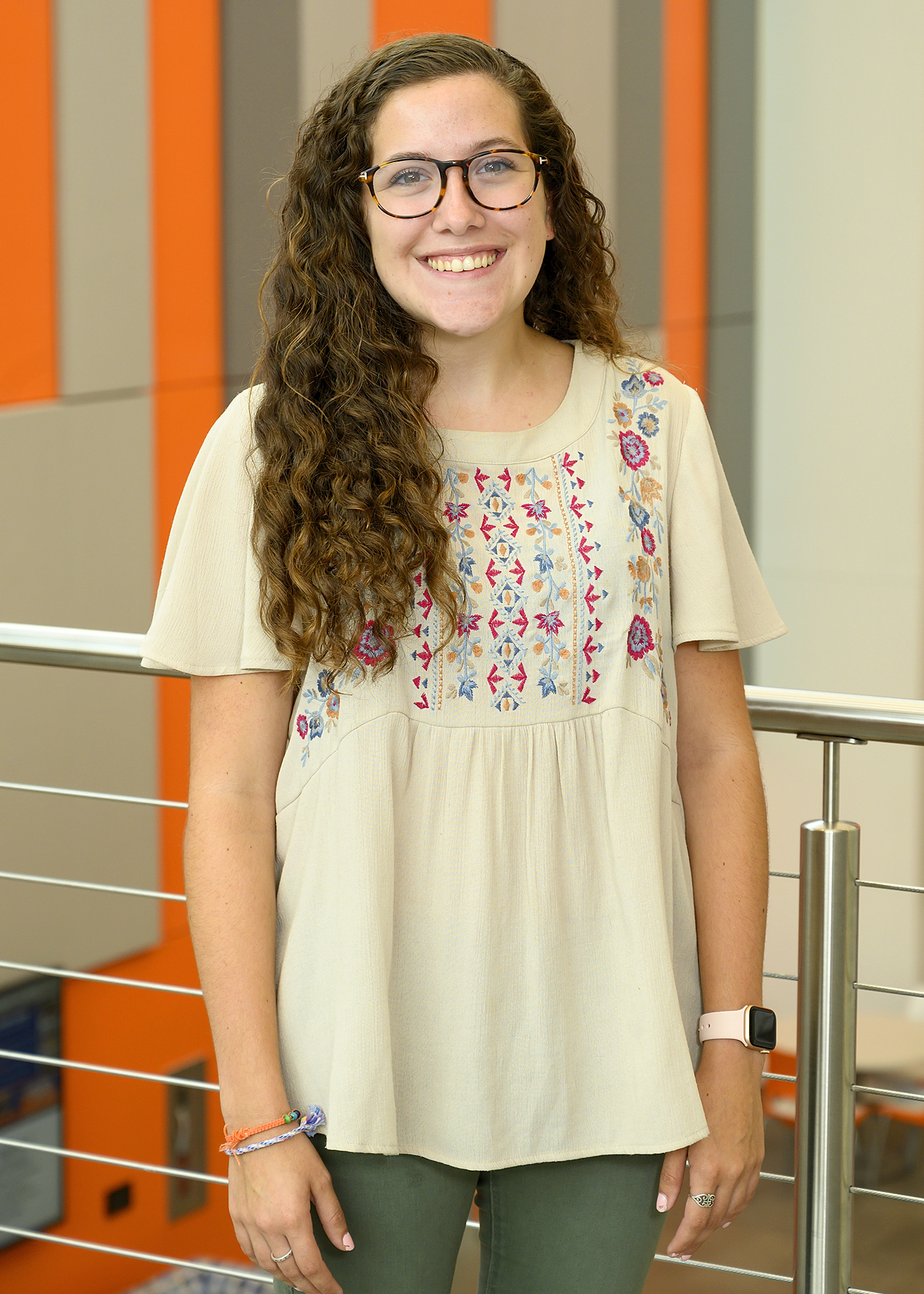 "Taste and see that the Lord is good." Psalm 34:8
Katie is from the Houston area of Friendswood, Texas. She is a Business Management major with plans to pursue her Master's in Higher Education Administration after graduation. On-campus, she is a member of the National Society of Leadership and Success as well as Chi Alpha, a student ministry.
---
Ilexus Williams
Student Assistant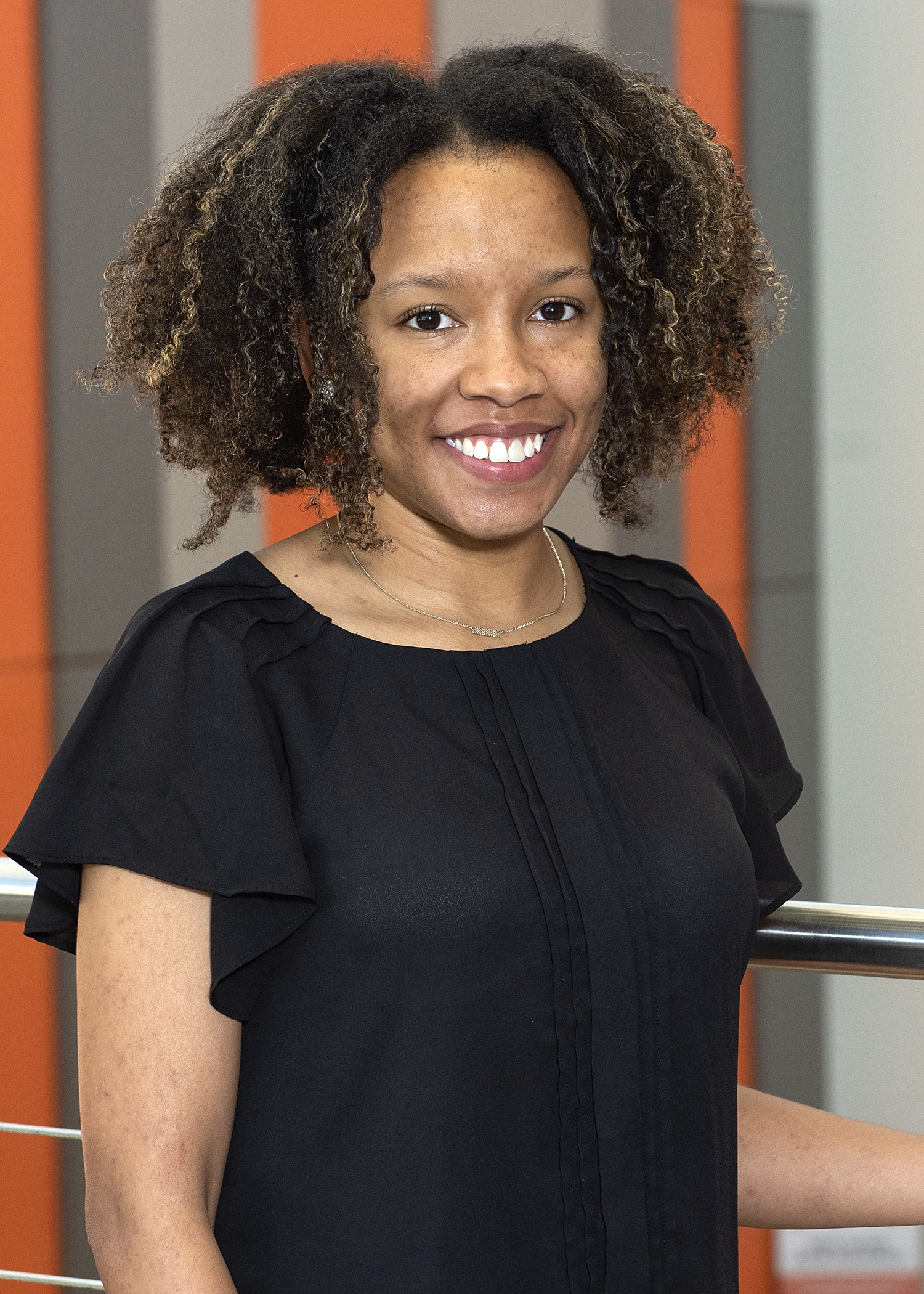 "Still, like air, I rise." – Maya Angelou
Ilexus is from Waco, Texas. She is a Political Science major with a minor in English. On campus she is the Vice President of Operations for the LEAP Ambassadors. She is also the Vice President of Finance for the Pre-Law Society and served as an Austin Intern for Representative Armando Martinez. After graduation, she plans to go to law school.