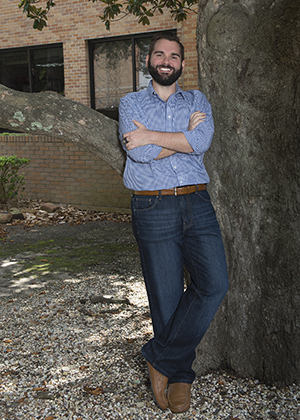 Welcome Bearkats!
Being a Bearkat is not a temporary state, but a lifelong journey that begins as soon as you step on our campus and into our Orange and White world of spirit, history and tradition. It is a permanent, life altering experience that builds individuals into leaders and integrated members of society. While that metamorphosis is cultivated in academics, the process is nurtured outside of the classroom and through engaging and involving one's self in the college experience.
As a Bearkat myself ('05, '11) I can personally attest to the impact and change that SHSU has made in my life. I remember attending my first semester as a freshman, and solely focusing on my classes, which is important, however it left me feeling void of an element in my education. In the spring semester I stepped out of my 'comfort zone', engaged with several organizations, involved myself in campus events and connected with other students. The result of that decision has been one of the most rewarding and high yielding return on investments, I have ever made.
The Department of Student Activities is here to help you take the next step, and to be one of your support structures as well as life educators throughout this momentous climb. So while college/university life is challenging, and can be difficult at moments; remember that you are part of an ever growing, and strong family of Bearkats. You will always have a system of support. I look forward to seeing you on and around campus at our events, and participating in campus life.
Eat'em Up Kats!

M. Brandon Cooper
Director of Student Activities