San Jacinto Hall is the university's newest residence hall and opened Fall 2022. It is located on the north side of campus, across from Lone Star Hall and a short distance from Old Main Market dining hall, Student Health Center, Criminal Justice Center, as well as the Performing Arts Center.
San Jacinto Hall features double occupancy rooms with movable furniture, in-room microwave, refrigerator and suite baths with enhanced privacy. An on site laundry facility is available on the first floor.
Beginning Fall 2023, the Department of Criminal Justice and Residence Life will host a Faculty-in-Residence in San Jacinto Hall.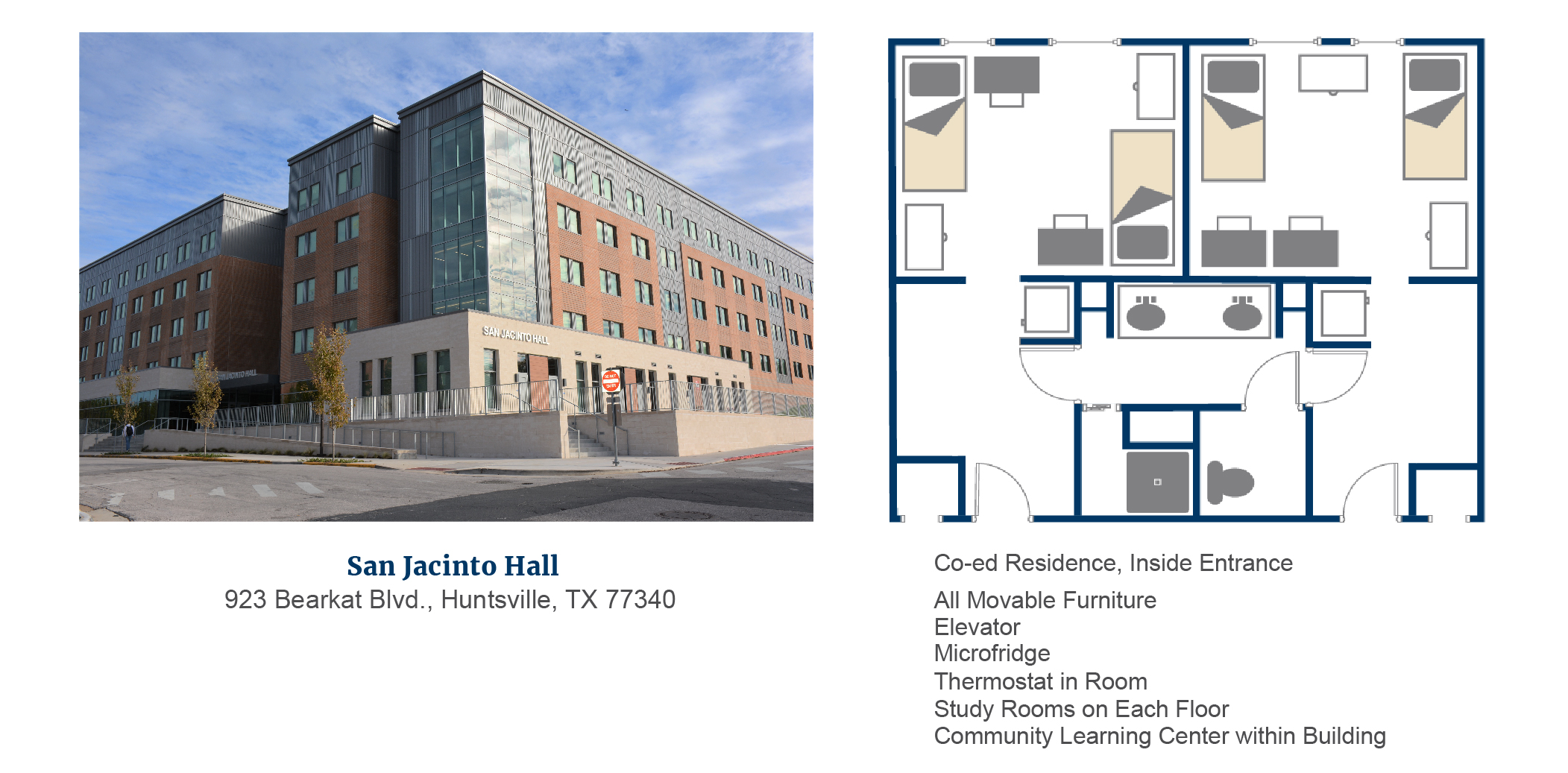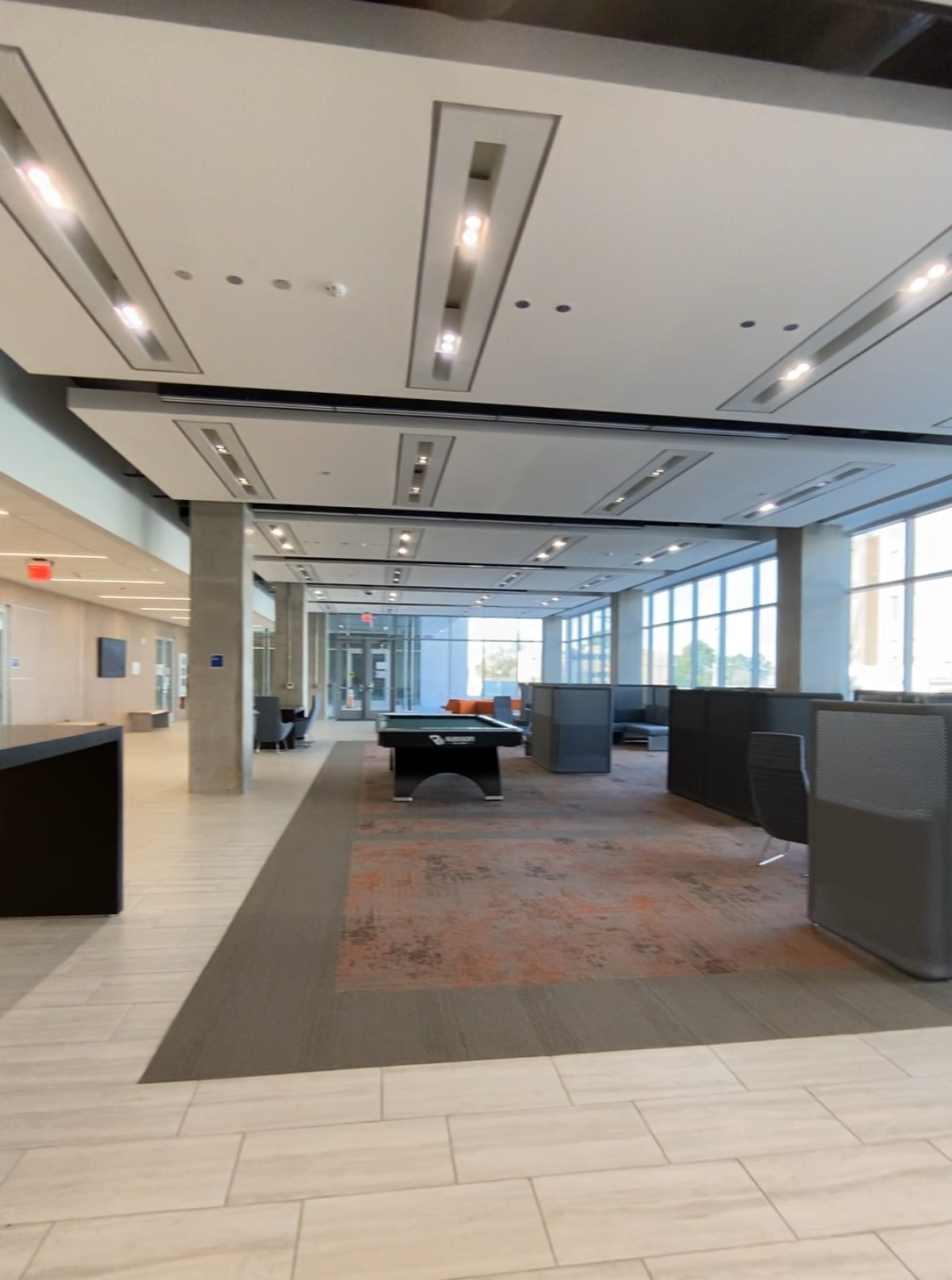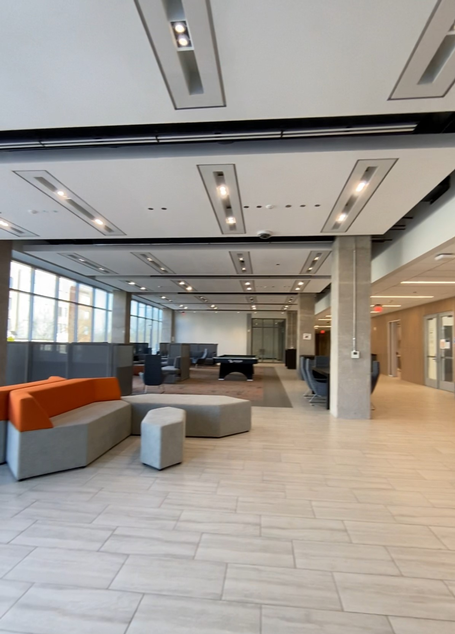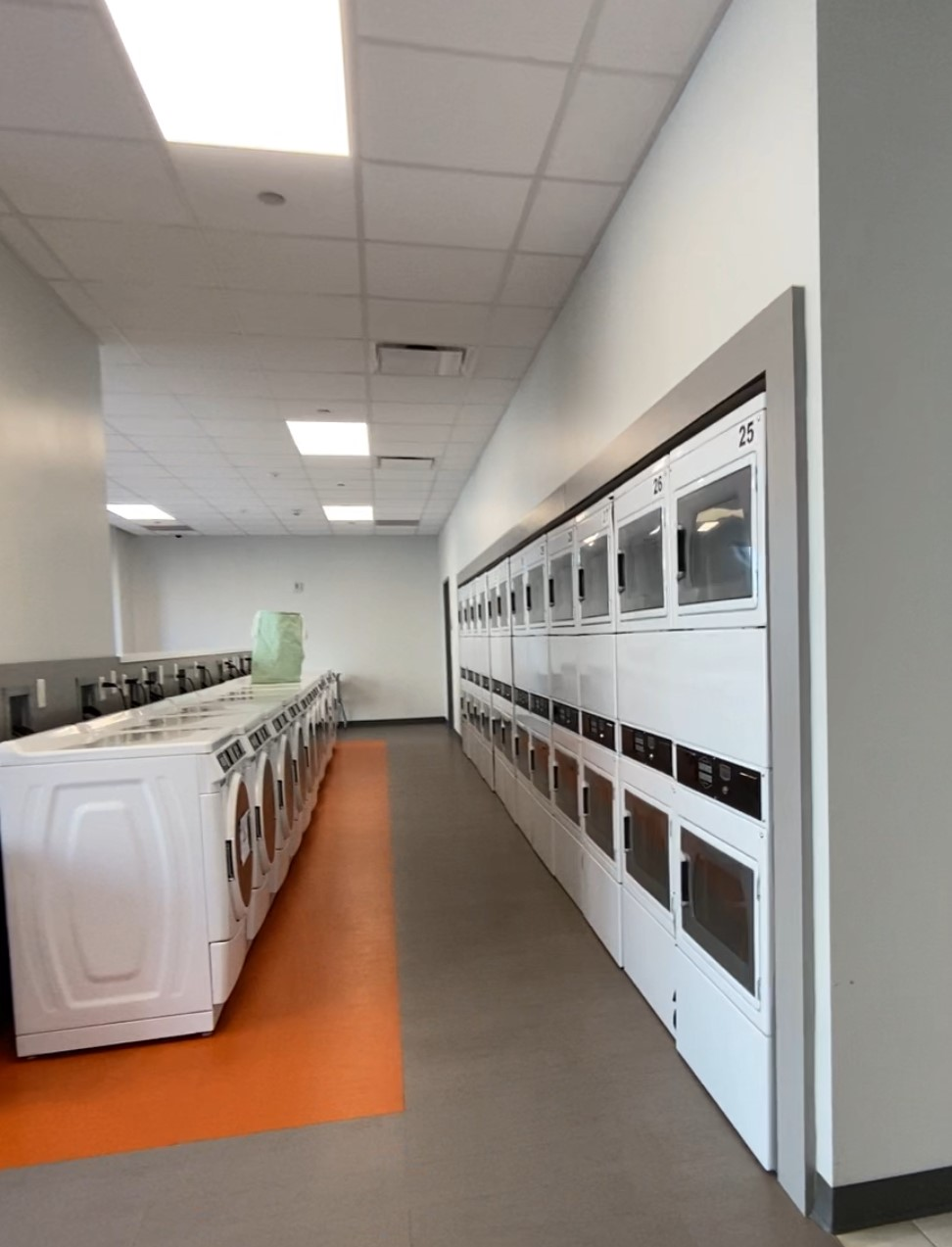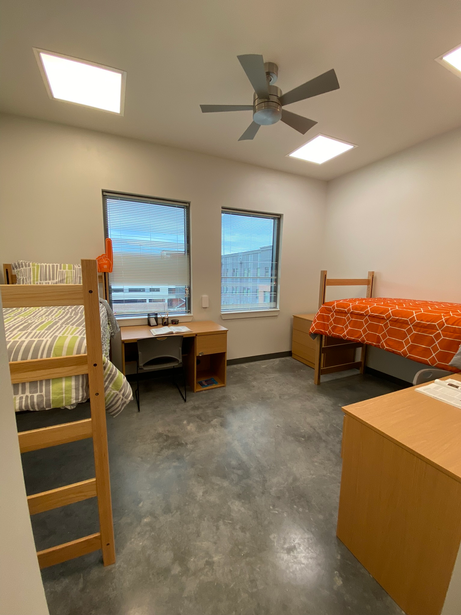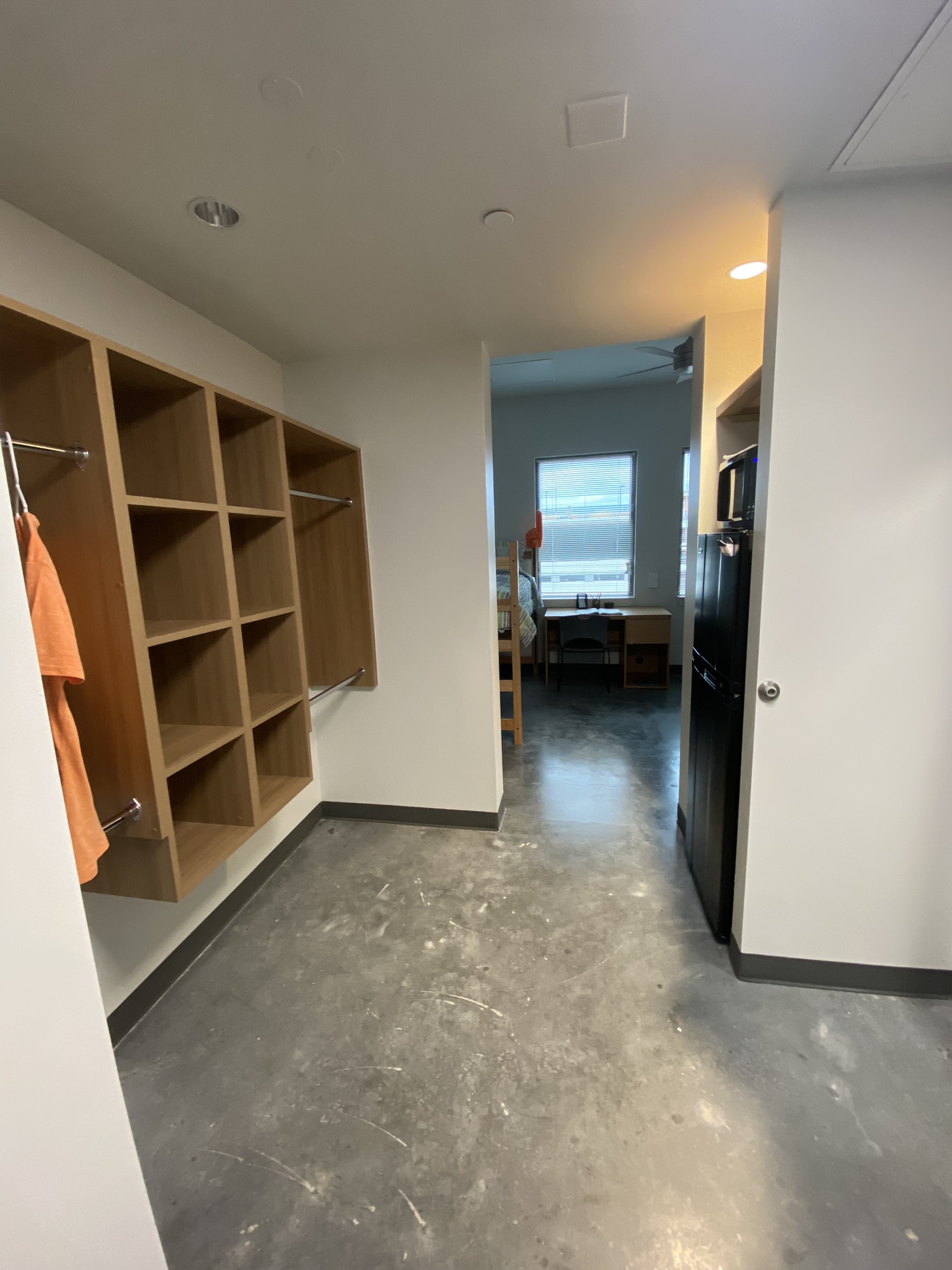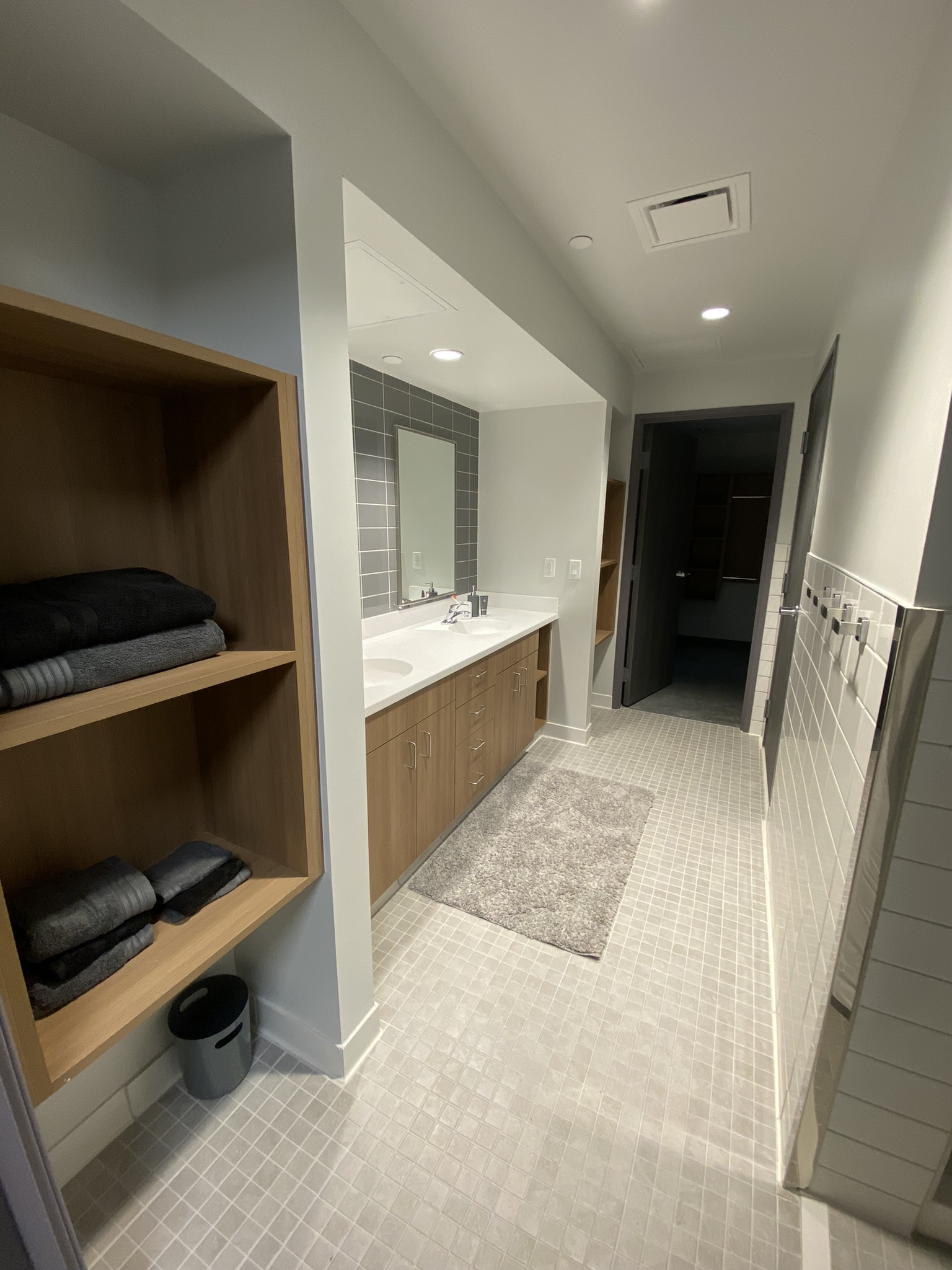 ---
San Jacinto Studio Apartments- NEW for FALL 2023!
San Jacinto Hall offers studio apartments available for seniors and graduate students only. The 1 bedroom/1 bath studios are fully furnished with a full-size bed, equipped with laundry in each unit, and a full kitchen. This opens the option for residents to select from any dining plan or waive it completely.
The studio apartments each have a private entrance on the west side of the building, across the street from the SHSU Counseling and Heath Center. San Jacinto Studios will be pet-friendly. Please review our Pet Policy prior to applying.