48th Annual Distinguished Alumni Gala
Six Sam Houston State University alumni who have made significant contributions to their professions, communities and alma mater will be recognized during this year's homecoming festivities with the SHSU Distinguished Alumni awards, Outstanding Young Alumnus award, and Alumni Service awards at the
48th Annual Distinguished Alumni Gala
Friday, October 22, 2021
6 p.m. Cocktail Reception
7 p.m. Dinner and Program
Honoring:
Distinguished Alumni: Ray A. Burgess '75, James A. Surls '66 and Terry Williams '83
Outstanding Young Alumni: Stephen C. Morgan '08
Service Award: Brian K. Hall '88 and Edgar A. Reeves '56
Forty-Eighth Annual
Distinguished Alumni Gala Sponsors
Underwriter
In Memory of Ina Kathryn Miller '76
Platinum Sponsors
Ray '75 and Luann Burgess
Bill '88 and Kerri Byler
Carolyn "Chipman" Faulk '70
A & C Plastics, Inc.
Don '74 and Susan Gilbert
Stephen '08 and Julianna Morgan
TransTex Treating
John R. '59 and Judy Ragsdale
Edgar '56 and Carolyn Reeves
Gold Sponsors
H-E-B
Frank and Mary Ellen '64, '68 Thornton
Office of the Provost and Sr. Vice President for Academic Affairs
Office of the Sr. Vice President for Strategic Enrollment and Innovation
College of Business Administration
College of Criminal Justice
College of Osteopathic Medicine
Correctional Management Institute of Texas (CMIT)
Silver Sponsors
Joe '72 and Liz Amato
Ronny '65 and Faye '69 Carroll/ Len '63 and Marlene Keeling
Larry '75, '79 and Marsha '78 Corley/ Rick Hanna '79 CBO
W.D. and Geraldine Dickerson/ Joe '56 and Winnie '56 Sandel
Gary Hasty '92
Karrington Realty
Robert and Estella '71 Koryciak
Ron '61 and Donna Koska
Larry '77 and Marijane '76 Larrison/ Clint '74 and Becky '75 Fancher/ Jerry '78 and Kay '77 Stephenson
Amanda Lyons '00
Lyons Pride, LLC
Maggie '48 and George Parker
Randy '74 and Trisha '74 Pollard
Dennis '75, '79 and Patsy Ann '74, '78 Reed
L.N. "Sonny" Sikes '55, '57
Mac '70 and Leanne '74, '78 Woodward
Office of the President
Office of the CFO and Sr. Vice President for Operations
Office of the Vice President for Student Affairs
Office of the Vice President for University Advancement
Department of Athletics
College of Arts and Media
College of Education
College of Science Engineering and Technology
Ray A.
Burgess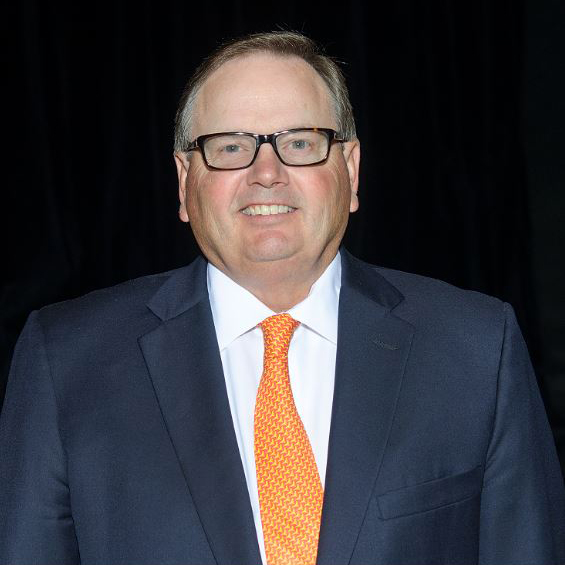 Ray A. Burgess '75
Burgess came to Sam Houston State University from Nebraska as a high-school standout both academically and athletically. A four-year letterman in baseball, he continued on his athletic path as a Bearkat, winning the prestigious Gene Waldron award, a national award given yearly to a single junior athlete based upon athletic achievements and academic success. His pitching accomplishments are still recognized in five categories of SHSU baseball records.
Burgess graduated magna cum laude with a Bachelor of Business Administration degree before attending the University of Houston Law Center, where he received his juris doctorate.
In his professional career, Burgess has had a successful civil litigation practice, which in recent years he has transitioned into a thriving mediation practice. He is a member of the State Bar of Texas, the Defense Research Institute, a charter member of the American Board of Trial Advocates, the Houston Bar Association, the Montgomery County Bar Association, and The Woodlands Bar Association.
As a staunch supporter of SHSU athletics, he has served as president of the Kat Pack and organized fundraising activities for many SHSU athletics programs. He was inducted into the SHSU Lettermen Association's Bearkat Hall of Honor in 1999, was awarded the SHSU Alumni Association's Service Award in 2003, and served as president of the SHSU Alumni Association Board of Directors.
Burgess frequently donates his time to a variety of local charitable, civic, and philanthropic organizations in Montgomery, Harris and Walker Counties; his volunteer efforts as an auctioneer has helped organizations raise millions of dollars. In addition, Burgess is active in The Woodlands United Methodist Church, where he serves on the administrative board and with prison ministries.
Residents of The Woodlands, he and his wife, LuAnn, have been married for 37 years and are the parents of one son, Reed.
James A.
Surls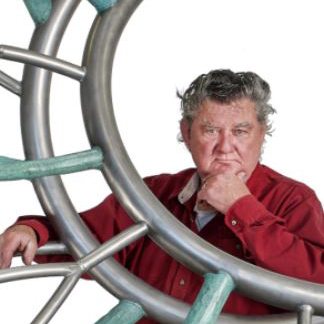 James A. Surls '66
James Surls is an internationally recognized artist and one of the most preeminent living artist in the United States.
Born in Terrell, Texas, he graduated from Sam Houston State Teachers College in 1966 and from Cranbrook Academy of Art in 1968. He taught at Southern Methodist University in Dallas, Texas from 1968 to 1976. He then moved to Splendora, Texas with his wife, where he would live for over 20 years. While there, he founded the Lawndale Alternative Arts Space at the University of Houston in the late 70's. Lawndale was a thriving artist community where he continued to teach and encourage and, where he produced a large body of work.
His sculptures, drawings and prints, which reflect his unique sensibility to natural forms, are in major art museums and public and private collections throughout the world, including: the the Centro Cultural Arte Contemporaneo, Mexico City; The country of Singapore; Museum of Modern Art, NY; Smithsonian American Art Museum, DC; Solomon R. Guggenheim Museum, NY; Whitney Museum of American Art, NY.
His work can also be found at SHSU. "Pitcher with Flowers," greets visitors outside the College of Osteopathic Medicine and the prominent 16-foot installation, "Around the Flower Wall" hangs in the Gaertner Performing Arts Center lobby.
Surls currently resides and has his studio in Carbondale, CO.
Terry
Williams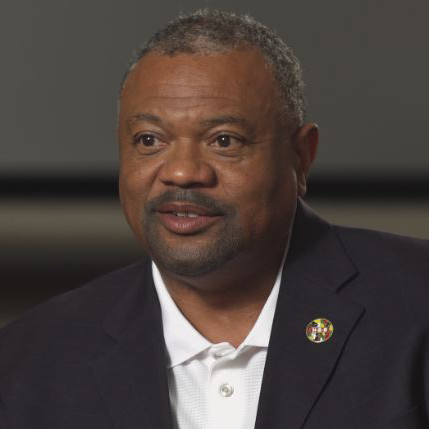 Terry Williams '83
At age 16, Terry Williams bagged his first groceries part-time at a Houston Safeway. Four decades later, the Sam Houston State University alumnus is a leading executive with H-E-B as regional vice president. With more than 30 years of grocery experience, he is regarded as an expert in his field, as well as a respected and influential leader and mentor.
An SHSU Alumni Association Life Member, Williams previously served as vice president and president of the SHSU Alumni Association board of directors. Williams is a proud member of Omega Psi Phi Fraternity. He has also inspired fellow Bearkats as a commencement speaker for the university.
Williams strives to make a difference in his community as an active member on the boards of numerous charitable organizations. Most recently, he became the first president on the Aldine ISD Foundation Board. He is also a member of the African American Chamber of Commerce of Greater Houston, End Hunger and the United Way.
As the former president/chairman of the board for the United Negro College Fund State of Texas, Williams lead the council's fundraising efforts. Through his work, the UNCF awarded more than $1.7 million in scholarships to 405 Texans. Additionally, H-E-B has contributed more than $275,000 to UNCF.
Williams is a two-time Community Leadership Award winner within H-E-B and was awarded the H-E-B Diversity Leadership Award in 2008. Mentoring, growing and promoting deserving employees also earned him Manager of the Year.
He has been recognized with the Houston Diversity Leadership Award, the David Ashworth Humanity Award and has been cited among the Who's Who of African American business leaders.
Stephen C.
Morgan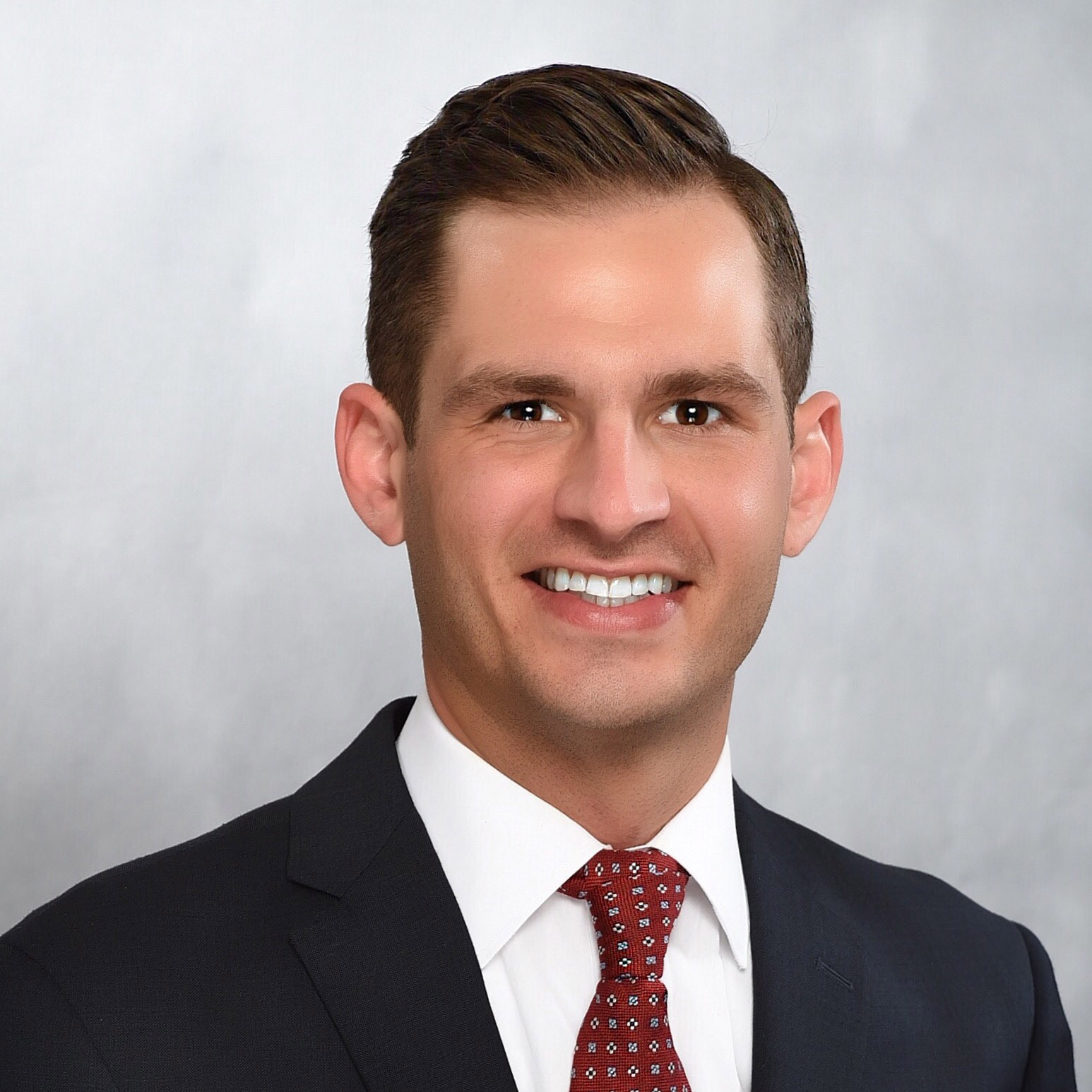 Stephen C. Morgan '08
Stephen Morgan is chief executive officer and president of TransTex Treating, a leading provider of natural gas treating and processing equipment and services headquartered in Houston, Texas. Over a 10-year period, Morgan has been a driving force behind the company's continued growth and success, navigating it through both public and private ownership.
With a B.B.A. in Management from Sam Houston State University, Morgan joined TransTex Treating in 2010 as a business development manager while the company was emerging as a startup enterprise. Within two-years, he was the majority contributor of revenue growth that positioned the company for its lucrative sale to Eureka Hunter Holdings in 2012.
Under new ownership, Morgan continued to provide double-digit revenue growth as vice president of business development and later executive leadership of the entire business in 2015 as the senior vice president.
In 2018, Morgan led a group of private investors in the acquisition of TransTex and was named CEO and president. Under his leadership, the company has expanded its footprint across Texas, Louisiana, Oklahoma, Kansas, North Dakota, Colorado and Wyoming.
Morgan is an active member of the Houston Producers Forum, Gas Processors Association, and serves as chairman of the board and president of Young Professionals in Energy.
Within his community, Morgan serves on the Board of Governors for the Houston Club, is a graduate of the Center for Houston's Future Business/Civic Leadership Forum, vice chairman for HLSR's Rodeo Express Committee, a Big Brother and annual event chair for Big Brothers Big Sisters and serves as chair of annual events benefitting St. Jude Children's Research Hospital and The Center for Pursuit.
Morgan is also a chapter advisor of Delta Tau Delta Fraternity at SHSU. Under his mentorship, the chapter has grown to become the largest men's social fraternity on campus and was recognized as a top 10 chapter in the nation with the Hugh Shields Award for Chapter Excellence.
In recognition for his professional success and service to community, Morgan has been honored as a Top 30 Under 30 by Young Texans Against Cancer, Big Believer of the Year by BBBS Greater Houston, National Outstanding Alumni Advisor by Delta Tau Delta, Houston Business Journal 40 Under 40 honoree, and the Texas Oil & Gas Future Industry Leader Award.
Brian K.
Hall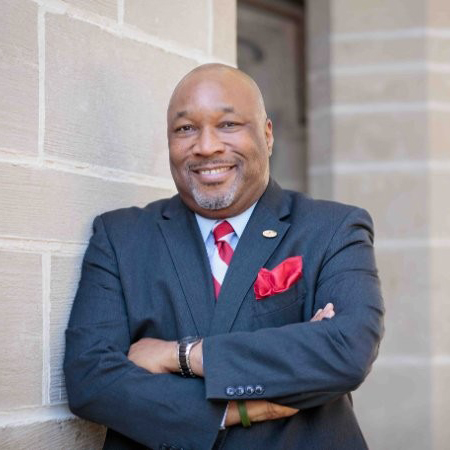 Brian K. Hall '88
Hall serves as manager and Small Business Liaison Officer for Shell Oil Company and is an SHSU alumnus, earning his Bachelor of Arts in Marketing and Computer Science, along with post-grad work at Texas A&M and Rice University.
Throughout Hall's 29-year career at Shell, he has delivered commercial impact across many of Shell's business units including Retail Marketing, Shell Chemicals, and Shell Pipeline. He has also made it his mission to help small and diverse-owned business enterprises find their place in the energy supply field. As a small business liaison, he brings the needs of minority communities to the forefront through supplier diversity and outreach.
Understanding the challenges families face when a loved one is fighting cancer, Hall founded Friday Harbour, a Houston based non-profit organization providing free temporary housing for cancer patients/families seeking treatment in the Texas Medical Center. With hundreds of families served through the program, Hall aims to exceed 1,200 nights a year in Houston, and also bring the model to five more cities. In 2019, Hall helped host Friday Harbour's first golf tournament, raising $50,000.
Hall's leadership expands into the community through volunteer roles with various organizations. Along with serving as a board member of the Sam Houston State Alumni Association, he served 13 years as board vice president of Theta Chi Fraternity and Lifetime Member of the Houston Livestock Show & Rodeo.
Edgar A.
Reeves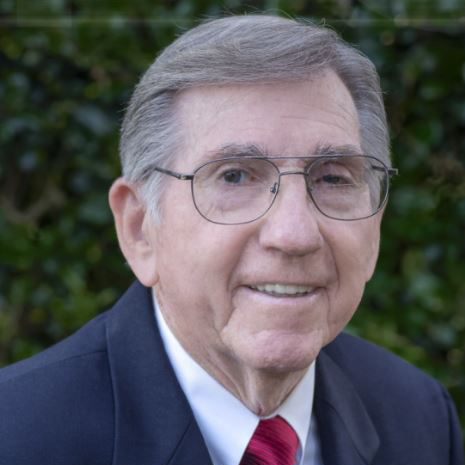 Edgar A. Reeves '56
Working on the family dairy farm in rural Aldine, Texas, Edgar Reeves learned responsibility and work ethic at an early age. After losing both his parents before finishing high school, it was through the kindness of others he was able to find support and encouragement that would lead him to Sam Houston State University.
Reeves' desire to help others through teaching motivated him to work his way through college before taking a job as an agricultural teacher and coach in Pasadena ISD. In 1961, he began a professional career with State Farm Insurance. During his 33 years in the agency he was often recognized for his success - from early sales competitions as a trainee agent, up to his retirement. Reeves was also an invaluable mentor, providing guidance to new agents, helping them find their way in the industry.
He has continued leading and encouraging others through his strong civic involvement in local FFA, the Aldine School District, Lions Club and Harris County Department of Education. As an 8-year chairman of the Aldine alumni golf tournament, he helped raise and provide scholarship funds to Aldine High School seniors. He also served nineteen years on the Board of Directors of Texas Commerce Bank North Freeway.
Reeves and his wife, Carolyn, have given back to their hometown roots through their interest in Aldine's history. Their efforts in research and local interviews resulted in an official Texas Historic Commission historical marker placed in the community. The couple also purchased and preserved a historical school bell they later donated to the Aldine Heritage Museum.
In loyal support to his alma mater, Reeves has been a member of SHSU's Presidents Circle and Samuel Houston Society. He and his wife, Carolyn, have served as previous Gold Sponsors of the Life Member Celebration and have been instrumental in encouraging others in joining them as Life Members.
Along with alumnus Bill Barber, Reeves established the State Farm Friends of Sam Houston University Endowed Scholarship Fund. Additionally, he established the Edgar A. and Carolyn Reeves Family Endowed Fund, to be used for student scholarships.