47th Annual Distinguished Alumni Gala
Six Sam Houston State University alumni who have made significant contributions to their professions, communities and alma mater will be recognized during this year's homecoming festivities with the SHSU Distinguished Alumni awards, Outstanding Young Alumnus award, and Alumni Service awards at the
47th Annual Distinguished Alumni Gala
Friday, October 18, 2019
6 p.m. Cocktail Reception
7 p.m. Dinner and Program
Honoring:
Distinguished Alumni Bill T. Byler, Chuck Jones and LaTonya Goffney
Outstanding Young Alumni William T. Metcalf
Service Award Joe Amato and Joe Folk
Platinum Sponsors
Anonymous
Jim '64 and Paula '63 Prewitt
John R. '59 and Judy Ragsdale
SunTrust Banks - Charles W. "Chuck" Jones, III '81
Gold Sponsors
The Honorable Allen Hightower '78
Distinguished Alumnus 1993
Champe and Virginia '81 Miller
Frank and Mary Ellen '64, '68 Thornton
Reginald D. Randolph '82
In Memory of Kappa Nu Charter Members: Sherwin Collins, Stanley Strawn, and Byron Laws
R. Scott Schaeffer '87
Railroad Infrastructure and Terminal Development, LLC
Office of the Provost and VP for Academic Affairs
College of Criminal Justice
Correctional Management Institute of Texas (CMIT)
Law Enforcement Management Institute of Texas (LEMIT)
Silver Sponsors
Joe '72 and Liz Amato
Budweiser Mont Belvieu
Jim '69 and Tonya Ferris
Ann Wismer and Mike Landolt
Ray '75 and Luann Burgess
Ronny '65 and Faye '69 Carroll/Len '63 and Marlene Keeling
Kelsey Christian '04, '18 and Colt Christian '05, '07
Rand Henderson '94, '07
Montgomery County Sheriff
Robert and Stella '71 Koryciak
Ron '61 and Donna Koska
Spirit of Texas Bank
Military Science Alumni Club
Club President - BG (ret.) Rich Mills '74
Maggie '48 and George Parker
Edgar '56 and Carolyn Reeves
Byron '82 and Charlene '83 Sandel
L.N. "Sonny" Sikes '55, '57
Office of the President
Office of Research and Sponsored Programs
Office of the VP for Enrollment Management
Office of the VP for Finance and Operations
Office of the VP for Information Technology
Office of the VP for Student Affairs
Office of the VP for University Advancement
Department of Athletics
College of Arts & Media
College of Business Administration
College of Education
College of Health Sciences
College of Humanities and Social Sciences
College of Osteopathic Medicine
College of Science Engineering and Technology
Bill T.
Byler
---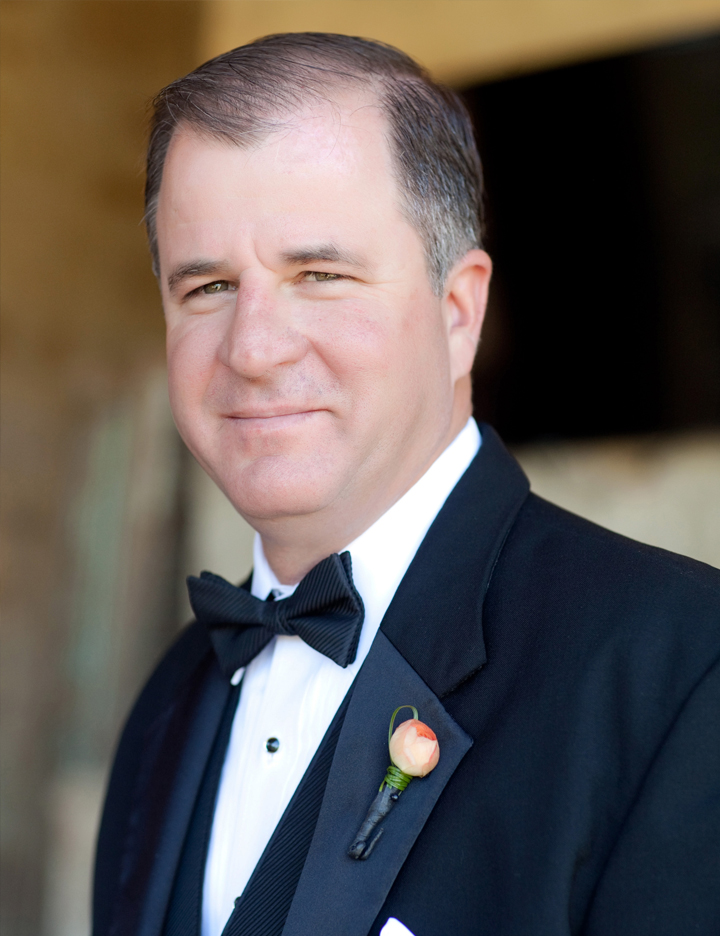 William T. "Bill"Byler, Jr. '88
With a couple of years at Sam Houston State University and a real estate course under his belt, William T. "Bill" Byler, Jr. purchased his first tract of land and made it his home while pursuing his Bachelor of Science in agriculture business. When he wasn't competing with the SHSU rodeo team he earned money hauling cattle, leasing roping calves and selling firewood.
Following college, he began work at W. T. Byler Co., a heavy civil and railroad construction company, founded by his father. In 1994, he became vice-president of operations. Today, serving as president and CEO, the company continues to provide high-quality, civil construction for industrial-petrochemical facilities and commercial projects as well as railroad construction and maintenance. Some of the company's most notable projects are iconic to Houston's landscape – Sam Houston Race Park, Minute Maid Park, NRG Stadium and Toyota Center to name a few.
Bill's continued interest in real estate and passion for agriculture led him to form Byler Holdings Company and Byler Ranch Company. The land acquired by Byler Holdings in Austin, Uvalde, Kinney and Pecos counties is essential to the operations of Byler Ranch Company's cattle operations.
Bill and his wife, Kerri, call Bellville home and are parents to Brenna Byler Smidt, Lynette Byler Parrott and William T. "Will" Byler, III. They enjoy spending time with family, especially their three grandchildren. The family is often found in rodeo arenas across the country supporting their sons-in-law, Caleb Smidt and Rowdy Parrott, who are professional rodeo cowboys. His daughter, Brenna ('13); son-in-law, Caleb ('12); son, Will ('18) and daughter-in-law, Bailee Ackerman Byler ('18) all graduated from SHSU.
The Bylers are committed to supporting their community through service and gifts to Faith Academy of Bellville, Bellville United Methodist Church, Young Life, Miracle Farm, and numerous other local and national Christian-based organizations. Bill has served as past Board President of Faith Academy, the Youth Rodeo Association and has served on the Executive Board of the Texas High School Rodeo Association. Bill and Kerri are Joint Life Endowed Members of the SHSU Alumni Association and sponsor several university and alumni events. Bill's appreciation of SHSU's commitment to agriculture education is evident in the Bylers' support of the new agriculture facility and scholarship endowments.
Chuck
Jones
---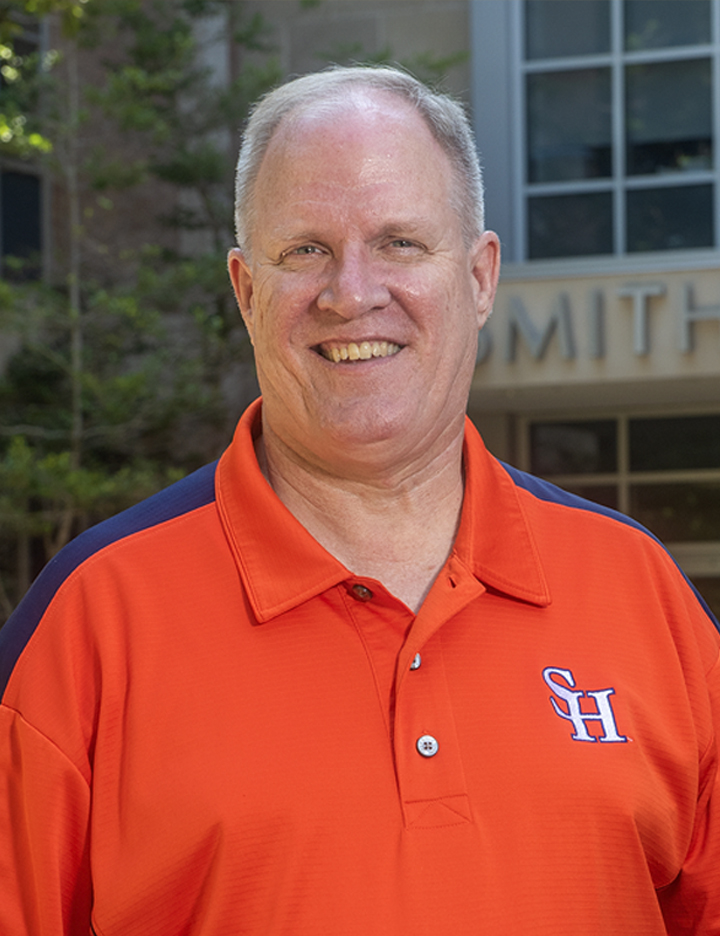 Charles "Chuck" Jones '81
Chuck Jones learned valuable leadership skills that would prove useful in life as he worked his way through college. Earning a BBA in finance from Sam Houston State University, he began a banking career in Huntsville with American Bank.
Since that time, Chuck served as senior vice president/indirect production manager and also senior vice president/division manager for Wells Fargo Dealer Services and founder/president of Strategic Automotive Consultants, LLC.
Today, as senior vice president/national head of indirect lending for SunTrust Bank, Chuck oversees a financial services line of business that serves the lending needs of 4,100 retail auto dealers across the nation. He was also recently installed as chair of the American Financial Services Association's Vehicle Finance Board. Prior to his appointment, he served a one-year term as vice chair.
By any measure, he has had a successful career but, to Chuck, true success means much more than a title or the bottom line. He sees the greatest success in helping others.
As a Life Endowed Member of the SHSU Alumni Association, he continually gives back to Sam Houston State. Each year, he and his wife Debbie sponsor numerous SHSU scholarships, across various academic disciplines; helping first generation students achieve their educational dreams. He has served on numerous university committees and is currently a member of the SHSU COBA advisory council. Chuck was inducted into the College of Business Administration Hall of Honor in 2011.
Philanthropy has always played an important role in Chuck's life. Since 1993, he has sponsored three international children in need. He is actively involved in the American Cancer Society, Habitat for Humanity and other charities. The Texas Masonic Lodge in Dallas recognized him as 'Community Builder of the Year'. Chuck has extensively supported his fraternity, Lambda Chi Alpha and its educational foundation, serving as vice chair and is a volunteer mentor with Lambda Chi students. Chuck also serves as a board member for the Development Authority of Lumpkin County. The Dahlonega-Lumpkin County Chamber recently recognized Chuck as 'Volunteer of the Year' and 'Government Affairs Committee Volunteer of the Year.'
Charles and Debbie reside in Smyrna, Georgia and have one daughter, Lauren.
LaTonya
Goffney
---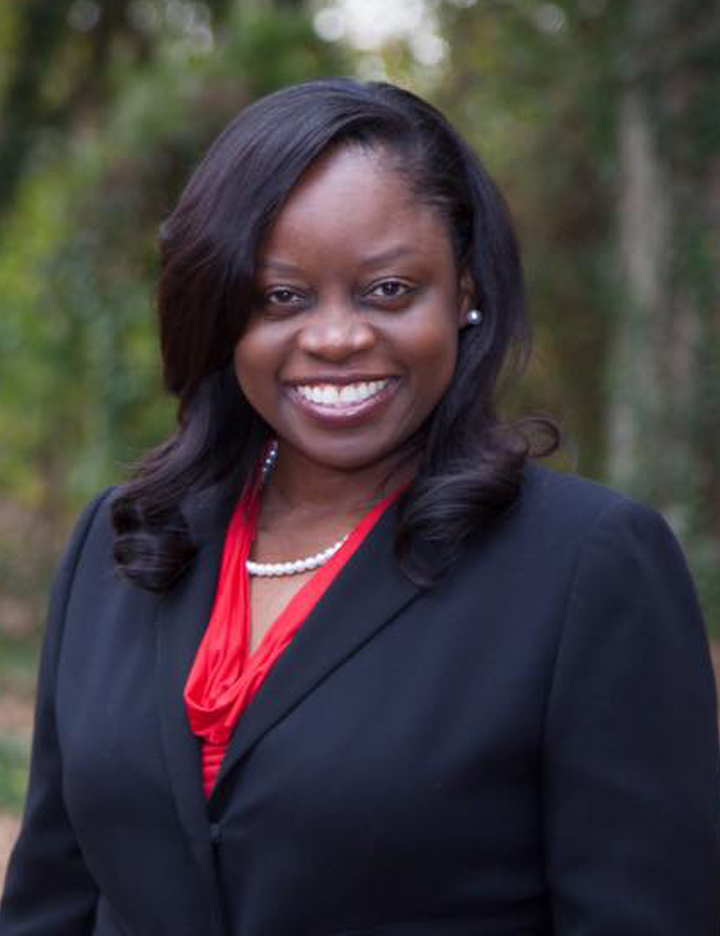 Dr. LaTonya M. Goffney '99, '03, '11
LaTonya Goffney is a stellar example of how education can change lives for the better. Although she was raised by her grandparents and grew up in poverty, she did not allow her circumstances to define her. LaTonya worked her way through college as a prison guard in order to achieve a remarkable career as a highly respected educator.
LaTonya holds three degrees from Sam Houston State University. A bachelor's degree in history, a master's in educational administration and a doctorate in educational leadership. In 2013, she was named Distinguished Administrator of the Year by SHSU College of Education.
LaTonya started her teaching career in her hometown of Coldspring, Texas, where she quickly moved up to assistant principal, principal and superintendent. In 2008, she was selected as the superintendent of Coldspring-Oakhurst CISD, where she served for five years. In Lufkin Independent School District, she served five years as superintendent before being appointed to lead one of the state's largest school districts, Aldine ISD.
Since taking the helm of superintendent of Aldine ISD in 2018, she has championed for high-quality schools and learning experiences for nearly 67,000 students and more than 9,000 employees. Through LaTonya's leadership, Aldine ISD recently launched a new districtwide strategic plan to ensure all students have access to high-quality schools and learning experiences that prepare them for their future.
In 2017, LaTonya was named Superintendent of the Year by the Texas Association of School Boards. That same year, the Texas Association of School Administrators selected her to be the Texas nominee for the American Association of School Administrators National Superintendent of the Year award.
Her passion for education and stewardship is evident in her career and family. Her husband, Joseph, is also an educator and serves as a church pastor. They are the parents of two children, Joslyn, and the late Joseph Jr.
She is involved in a number of organizations including the Texas School Alliance, Texas Urban Council, the University Interscholastic League Legislative Committee, Texas Association of Black School Educators, Texas Association of Latino Administrators and Superintendents, Texas Council of Women School Executives and the TASA Executive Committee. She is also a Life Member of the SHSU Alumni Association. She advocates for her community as a member of Alpha Kappa Alpha Sorority, Inc., the City of Houston Mayor's Advisory Council and the Aldine Education Foundation.
LaTonya believes in maximizing relationships, developing leaders and providing opportunities for all. She continues to inspire fellow educators to always strive to make a difference in every student they serve.
William T.
Metcalf
---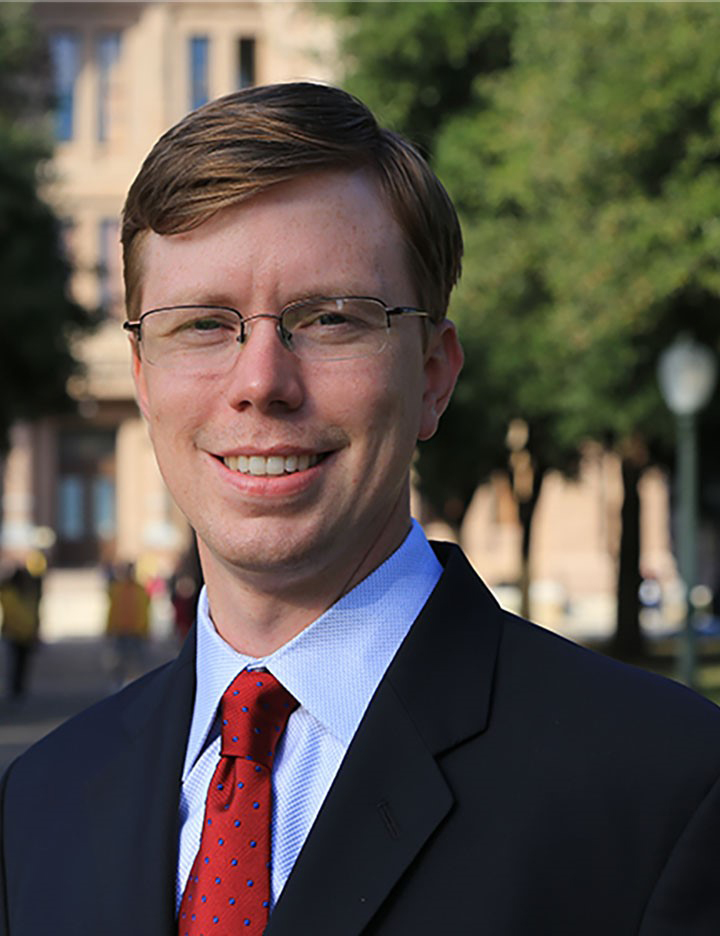 State Representative Will Metcalf '07
Growing up as a sixth-generation citizen of Montgomery County, Will Metcalf learned the value of hard work, integrity and Christian principles from his family and the community. In turn, he has devoted his career to bettering the community that helped raise him, presently serving as the state representative from Texas House District 16.
From 2015 to 2017, Will was the youngest State Representative during the 84th Legislature. A strong advocate for conservative reforms and Second Amendment rights, he has fought tirelessly against increased property taxes and excessive regulations on small businesses. He has served on several House committees during his three terms as State Representative, including Homeland Security and Public Safety, Economic and Small Business Development, Redistricting, and chair of the Small Business subcommittee. Will currently serves as vice chair of the committee on Natural Resources, and is a member of the committees on Calendars and International Relations and Economic Development. Most recently, House Speaker Dennis Bonnen appointed Will to serve as a member of the Energy Council.
For his work, he has been named a "Fighter for Free Enterprise" by the Texas Association of Business, a "Courageous Conservative" by the Texas Conservative Coalition, a "Pro-Property Rights Champion" by Texans United for Reform and Freedom, a "Texas Gold Star Representative" from Texas Right to Life, and a "Faith and Family Champion" from Texas Values.
In addition to his contributions to the public sector, Will has also built a career in the private sector as an accomplished business leader, helping Montgomery County families and small businesses achieve their financial goals. Since 2014, he has served as vice president and director of business development for the Spirit of Texas Bank.
A second-generation Bearkat, Will earned his Bachelor of Science degree in criminal justice. As a Life Member of the SHSU Alumni Association, he has remained connected to his alma mater in many ways including serving as a commencement speaker, supporting SHSU's Austin internship program and participating in campus panel discussions and advisory boards.
Will and his family attend Fellowship of Montgomery Church where he serves as a greeter and usher. He is also proudly affiliated with the Montgomery Independent School District Education Foundation as a board member and treasurer, as well as the Montgomery County Fair Association Advisory Board and the Conroe Noon Lions Club.
Will and his wife Megan share a love of faith, family and freedom and are the proud parents of twin daughters, Elizabeth and Amelia. Becoming a father has furthered Will's commitment to building a better Montgomery County and a better Texas for future generations.
Joe
Amato
---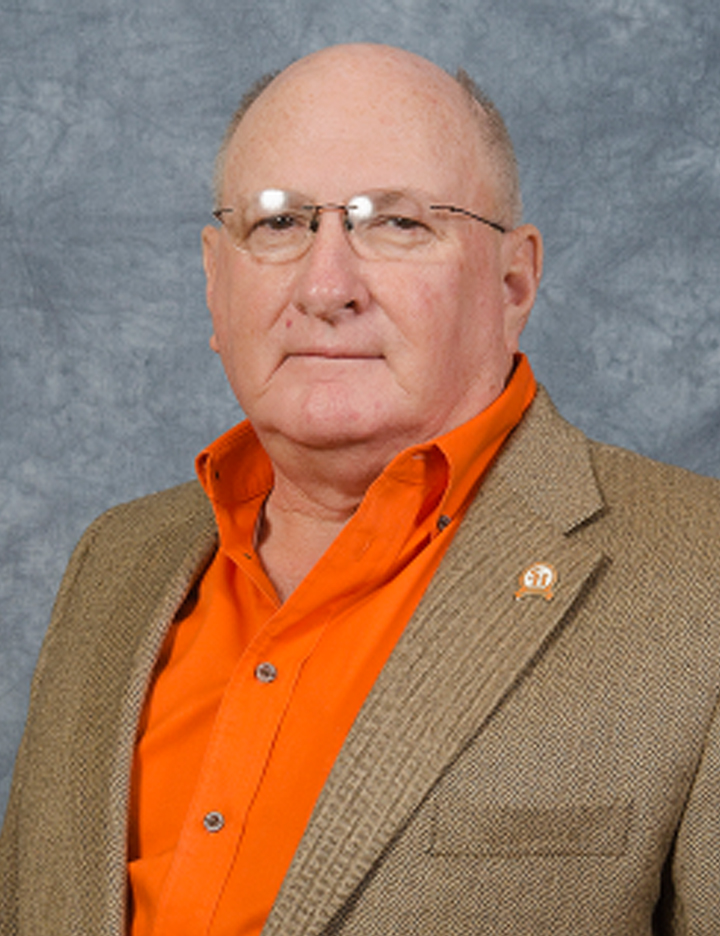 Joe Amato '72
Upholding the Sam Houston State University motto, 'The measure of a Life is its Service' Joe Amato ('72) has dedicated his life to his community and alma mater. After serving in the U.S. Navy as an aviation electrician, Joe received a BS in agricultural business and certification in teaching.
After college, Joe taught eighth grade science and worked a number of city and county jobs before serving six years as a brakeman with Santa Fe Railroad. By 1981, he had started down a different career track - building a new business with his brother in the marine cargo industry. Amato Linehandlers was established in 1981 in his hometown of Texas City. Utilizing business skills obtained in college along with a strong work ethic learned from his father, Joe helped build and lead a global business for over 30 years.
Still residing in Texas City today with his wife Liz, Joe is a proud member of the men's club at St. Mary's Catholic Church. He has previously served on the Texas City Advisory Council and Security Council, Park Board, Rotary Club, Texas City Football Quarterback Club and College of the Mainland Foundation.
Board membership is something Joe has always viewed as a privileged responsibility. Known as a highly engaged board participant, he is consistently elected by his peers into leadership roles because of his passion, willingness and ability to create collective, positive change.
Joe is a Life Member of the SHSU Alumni Association. His dedication to SHSU is apparent through his many roles, activities and gifts that support the growth of the university. He previously served on the boards of the SHSU Alumni Association and SHSU Agriculture Alumni Association. He is currently a club officer with the Bay Area Alumni & Friends Club and member of the Agriculture Committee for SHSU's capital campaign. Along with his brother A.J., he established the Amato Brothers Scholarship.
As a proud member of Sigma Phi Epsilon fraternity, Joe serves as vice president of SHSU's Sig Ep board. He has played an integral role in building support for his fraternity and alma mater by inspiring others. Numerous Bearkats credit Joe for why they joined the Alumni Association and participate in campus committees. It is through Joe's unwavering loyalty that many alumni continue to proudly giving back to Sam Houston State.
Joe
Folk
---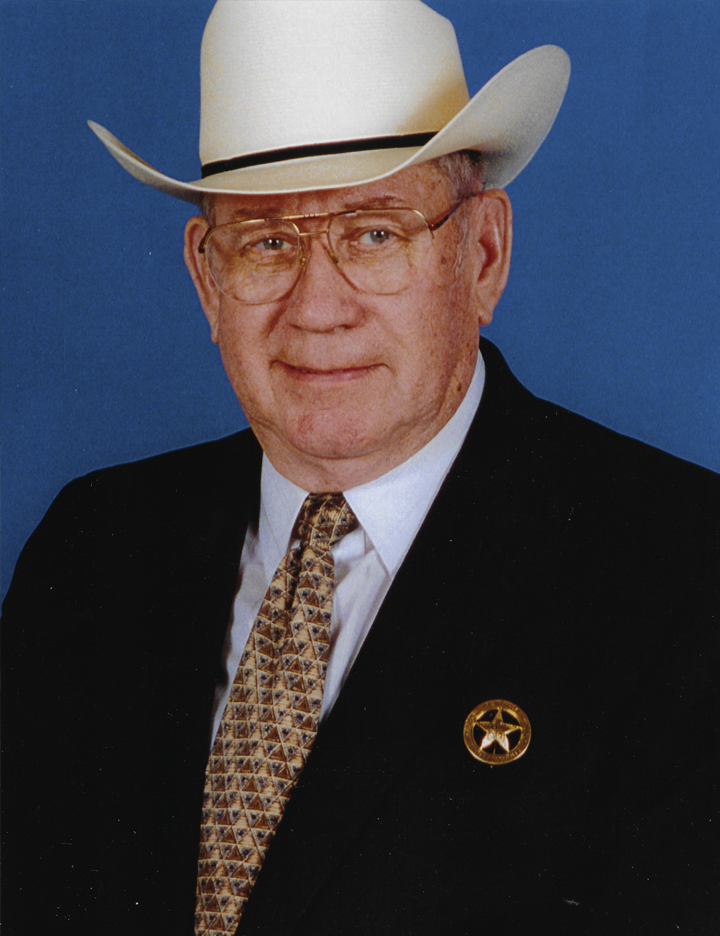 Joe Folk '53
Throughout his life, Joe Folk has demonstrated leadership abilities vital in guiding a community to prosper and grow. His numerous contributions to the betterment of society are wide ranging.
Joe served in the United States Army and the Inactive Army Reserves. After working his way through college, receiving his bachelor's and master's degrees in Agriculture, he devoted 33 years to the field of education in Sheperd and Kirbyville ISDs, serving as a teacher, principal and superintendent. He later went on to become a tax assessor/collector, probation officer, sheriff and ultimately, Jasper County Judge – a role he held for 12 years.
Named the Ralph W. Steen Memorial East Texan of the Year, Joe's unwavering dedication to his community is evident in the many civic duty "hats" he has worn. In addition to serving as president of the Deep East Texas Regional Housing Authority Board of Directors, his Jasper County committee assignments included grants application review, scholarship review, solid waste advisory, economic development and 9-1-1 advisory.
Founded and organized by Joe in 1967, the Kirbyville High School Veteran's Day program is a long-standing community tradition still active today. His patriotic spirit also played a key role in building a Veteran's Memorial monument featuring the names of local fallen heroes.
Joe's history also includes long-term commitments to numerous organizations of which he has held leadership roles including the Boy Scouts of America, Historical Society, Parent-Teacher Association, Chamber of Commerce, Little League, Lions Club, Junior Livestock Show and American Legion Post #456. Joe and his wife Sue are also Life Members of the SHSU Alumni Association.
To honor his outstanding, invaluable service to others, former congressional representative Charlie Wilson presented Joe with a Certificate of Special Congressional Recognition.
Based on his tremendous work during and after Hurricane Rita, Joe was honored with an Excellence in Going the Extra Mile Award by County Progress Magazine. During Rita, he spent numerous nights away from home at the Jasper County Emergency Operations Center coordinating distribution of supplies and law enforcement operations. For several years after the storm, Joe worked diligently with FEMA and other government agencies to secure funding for Jasper County's recovery.
With a mission in life to serve and help others, many more honors and awards are engraved with Joe's name to recognize his loyalty to civic duty, patriotism and solid leadership ability.