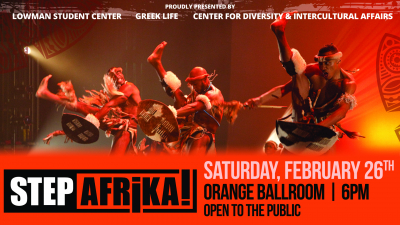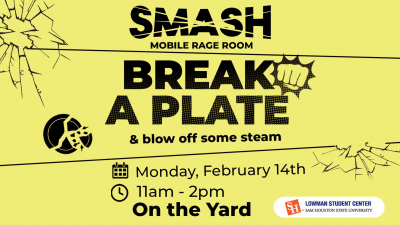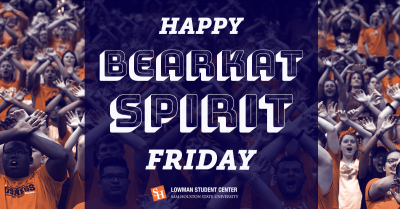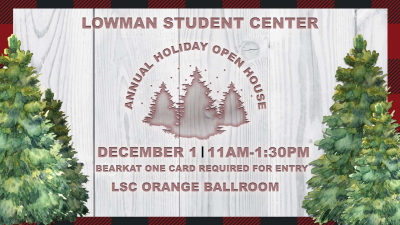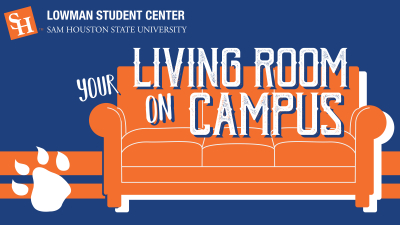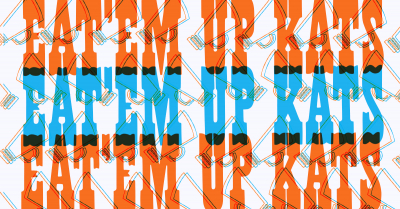 Examples of LSC Digital Signage
Booking Digital Signage Space
If you would like to have your events or other content advertised on LSC digital signage, please reach out to the LSC Office at 936-294-1759 or lsc@shsu.edu for more details. Signs for Recognized Student Organizations are free.
Digital Signage Policy
A request for digital signage posting can be made through the LSC Office (Suite 331) or at lsc@shsu.edu at least five (5) business days prior to the start date for the advertising and include digital files with submission. Payment must also be received within two (2) business days of submission. Fees may apply.
Digital files should be 1920x1080 jpeg images.
Ads must identify the sponsoring Recognized Student Organization and the name, date, and time of the event.
Ads will not contain obscene words or promote unlawful activity.
A one-page advertisement or notice may run for five (5) days prior to the event.
Digital signage advertisement will be prioritized for events held within the facility only, unless approved by the Director of the LSC or designee.
Off campus groups may use digital signage advertisement for an additional fee.
The LSC reserves the right to deny any digital signage request without justification.