OneNote - Import from Account
If you have a OneNote notebook in another Office 365 or OneDrive account (for example, a personal account), you can import it into OneNote for Windows 10 using the below instructions.
1. Open OneNote for Windows 10. If the Navigation Pane is not displayed on the left side
Click the books icon to display the pane.
Once the Navigation Payne is displayed, select More Notebooks.
2. Select Add Account to connect to the alternative account (such as personal account).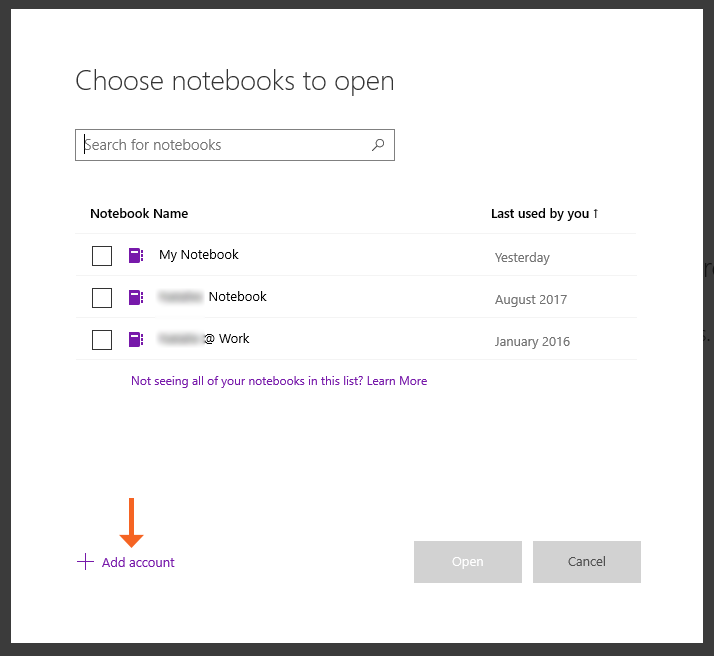 3. Sign into the alternative account.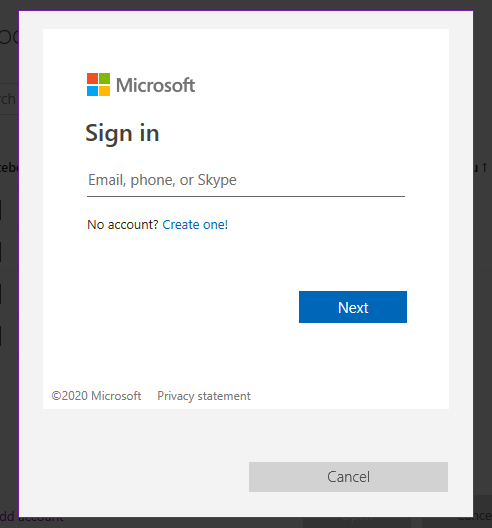 4. Once signed in
Locate the notebook in the list to import and place a check in the checkbox.
Select Open (1).
Note: To confirm the notebook is from the alternative account, hover over the notebook and the notebook account will be displayed.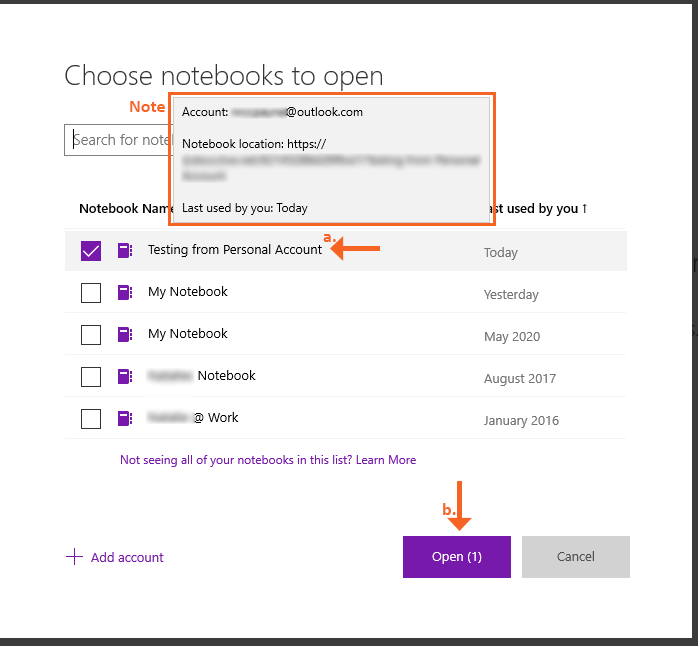 5. OneNote for Windows 10 will open the notebook and display it in the Navigation Pane.