Microsoft Teams: Tasks App
Teams offers a large selection of apps that you can incorporate into your teams and channels. One of the most popular is the Planner app. The Planner app allows the team to organize and assign tasks within a channel. To add the Planner app to a channel:
Select the plus sign (+) at the top of the channel.

Select Planner from the list of apps.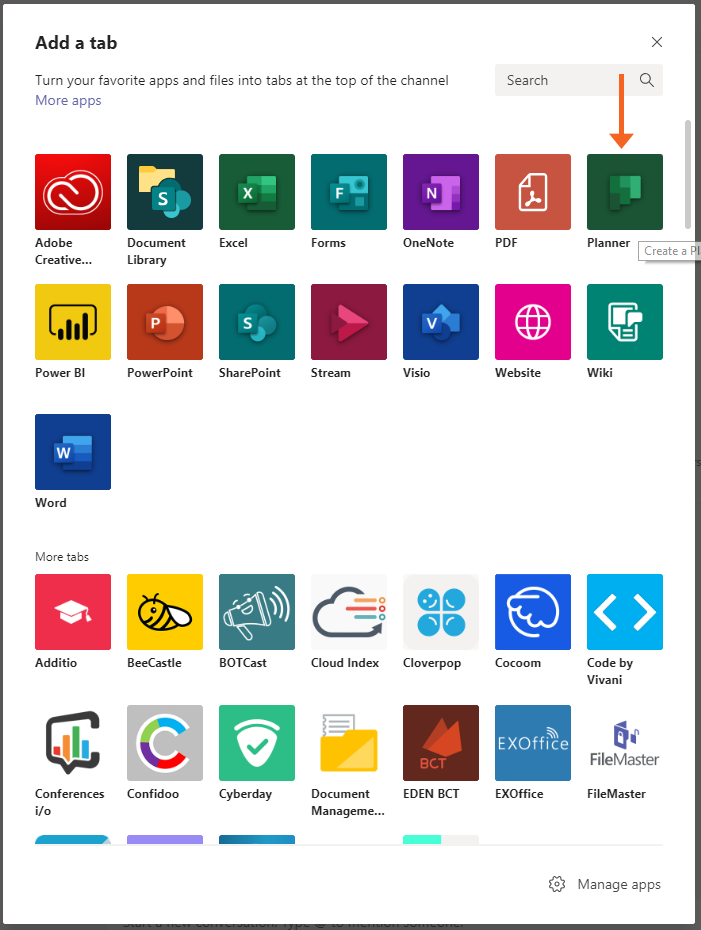 Name the plan and select Save.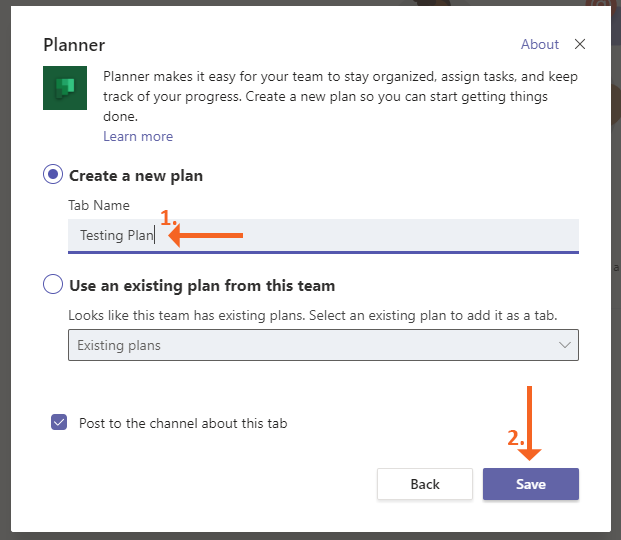 The plan tab will appear at the top of the channel.