Live Events - Post Event Reports
Once the event is concluded, you can view post event reports by viewing your Calendar in Teams and selecting the event in the calendar.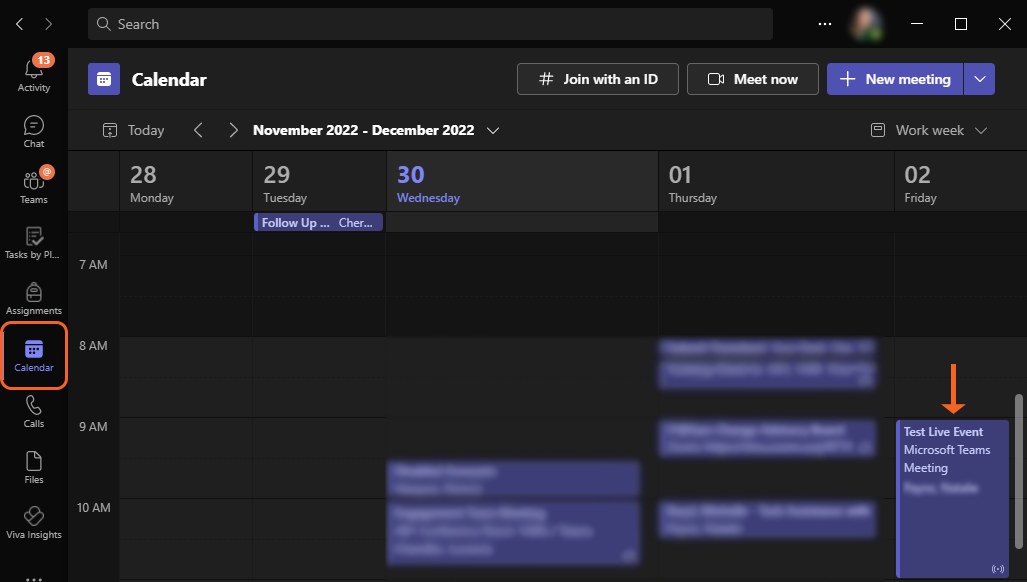 In the details section of event details, scroll down to the Live event resources. From this area, you can download the event recording, Q&A report, attendee engagement report and a recording specifically for the attendees.