LastPass: Register for Personal Account
View your LastPass: Create and Upgrade Account instructions in this brief video or take a look at the step by step instructions below.
Go to https://www.lastpass.com/ and click on Get LastPass Free

Enter in a non-SHSU email account, and password. Then click on the Sign Up – It's Free button.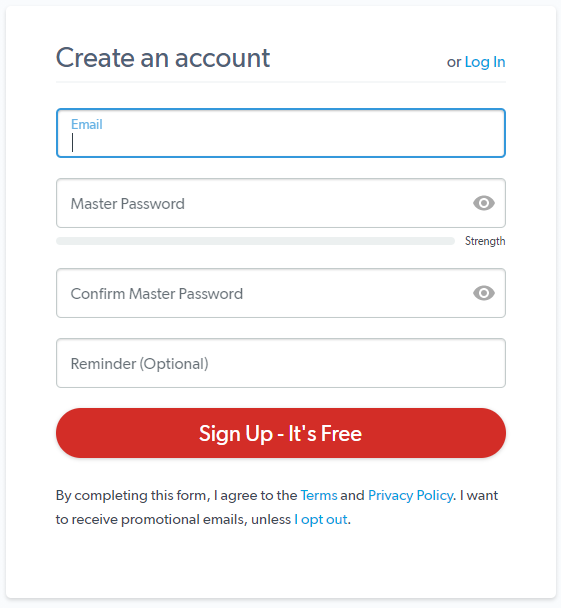 Next, follow the instructions to upgrade your account to LastPass Premium.