Jabber - Mobile Installation
Cisco Jabber provides a mobile app that allows many of the same features as the desktop app, such as answering a call, instant messaging and listening to voicemails, all for you SHSU phone number.
To download and start using the app, locate the app in the mobile device's app store (Android and iOS).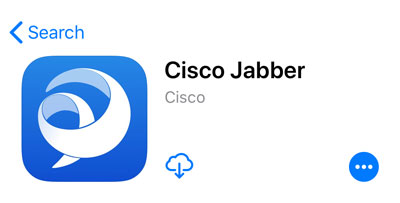 Once the app is downloaded, open the app. The first time the app is open, the End User License Agreement will display, select Accept.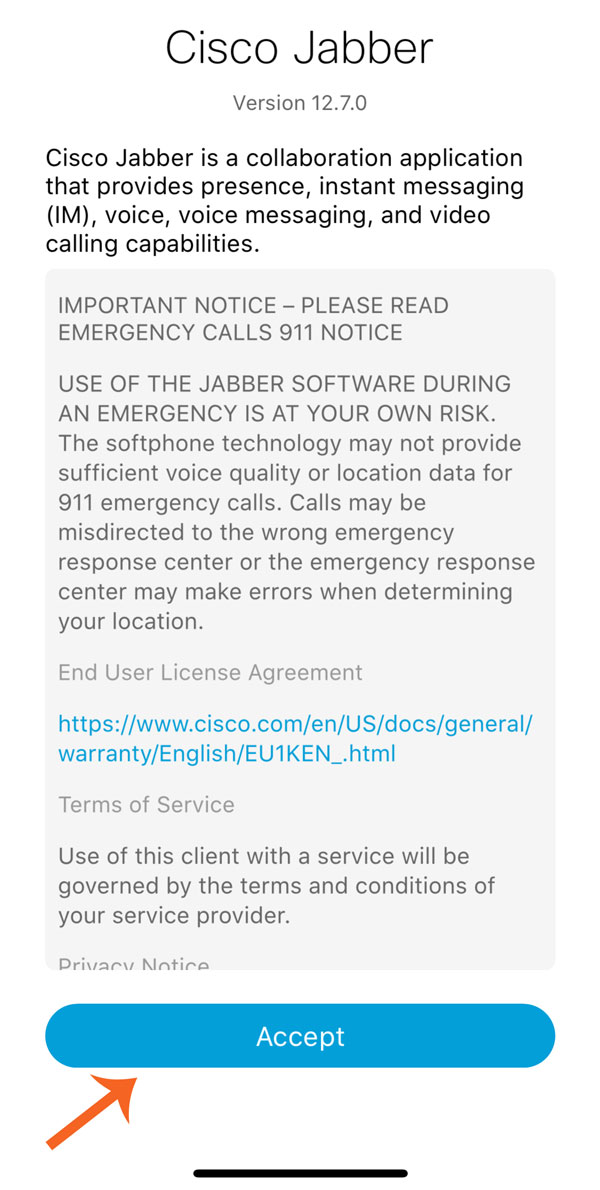 User are then prompted to enter an email address, which will be the "official" SHSU email address (no alias). Once the email address is entered, select Continue.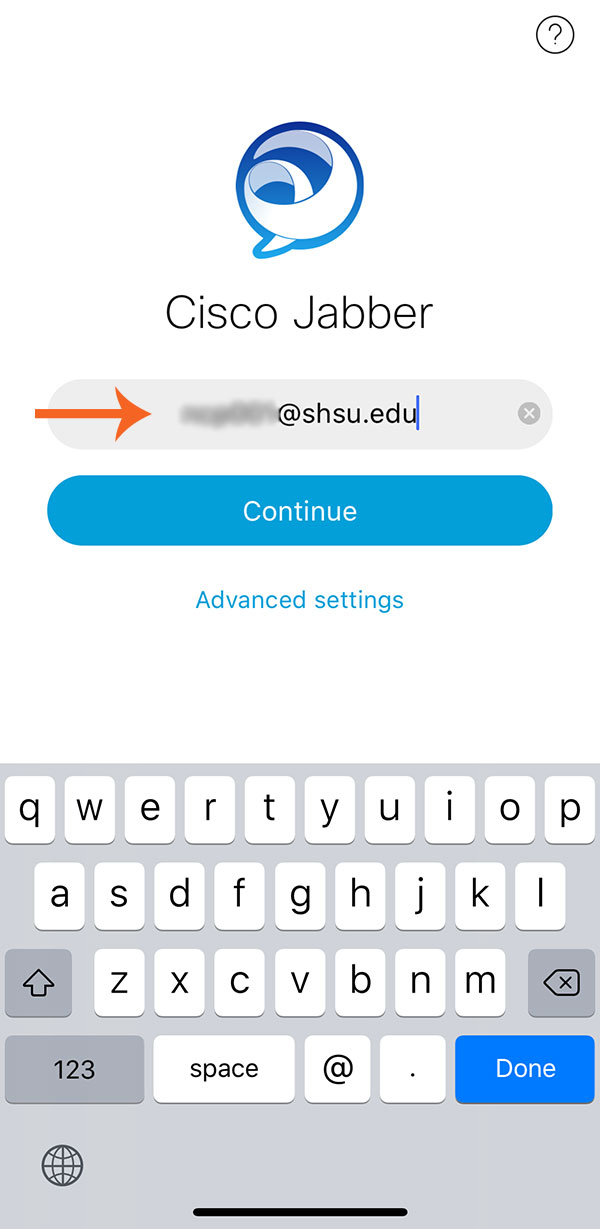 Users will then be prompted to enter a username and password. This will be the user's SHSU credentials.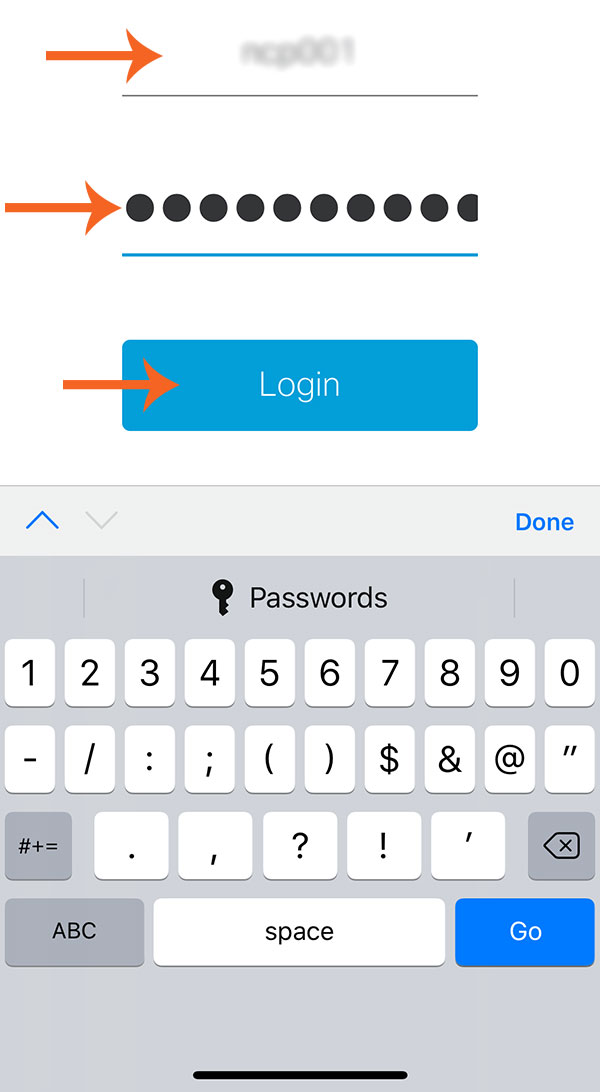 A 911 message will display. Select OK.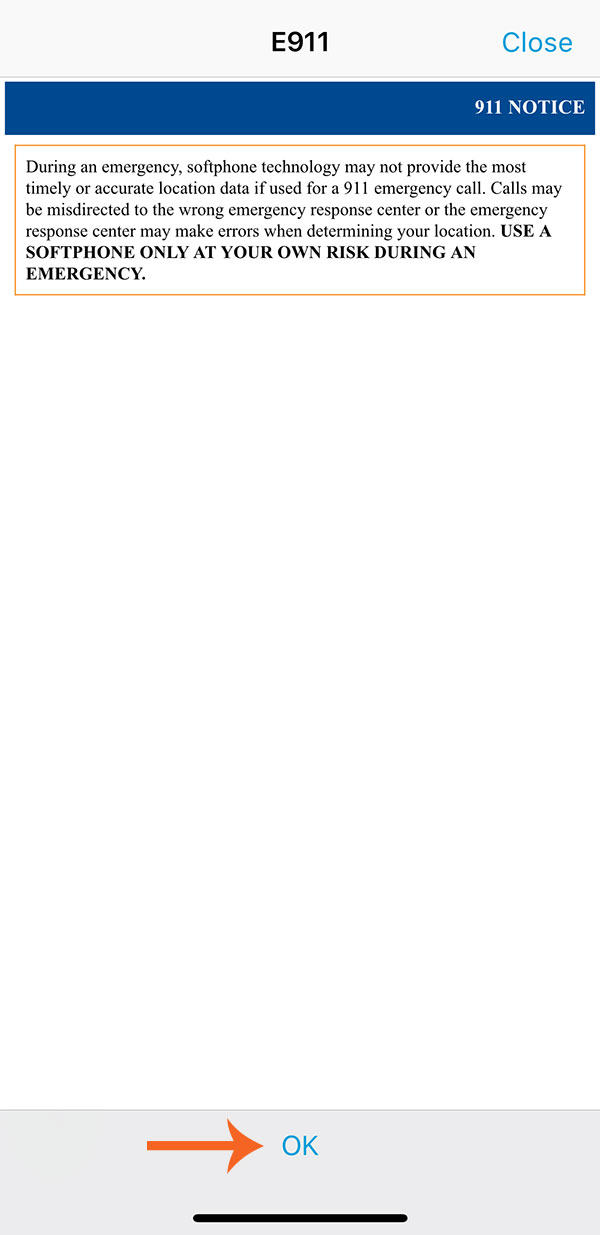 The user will be signed in. Users will be able to view contact, chat, call, check meetings and listen to voicemail.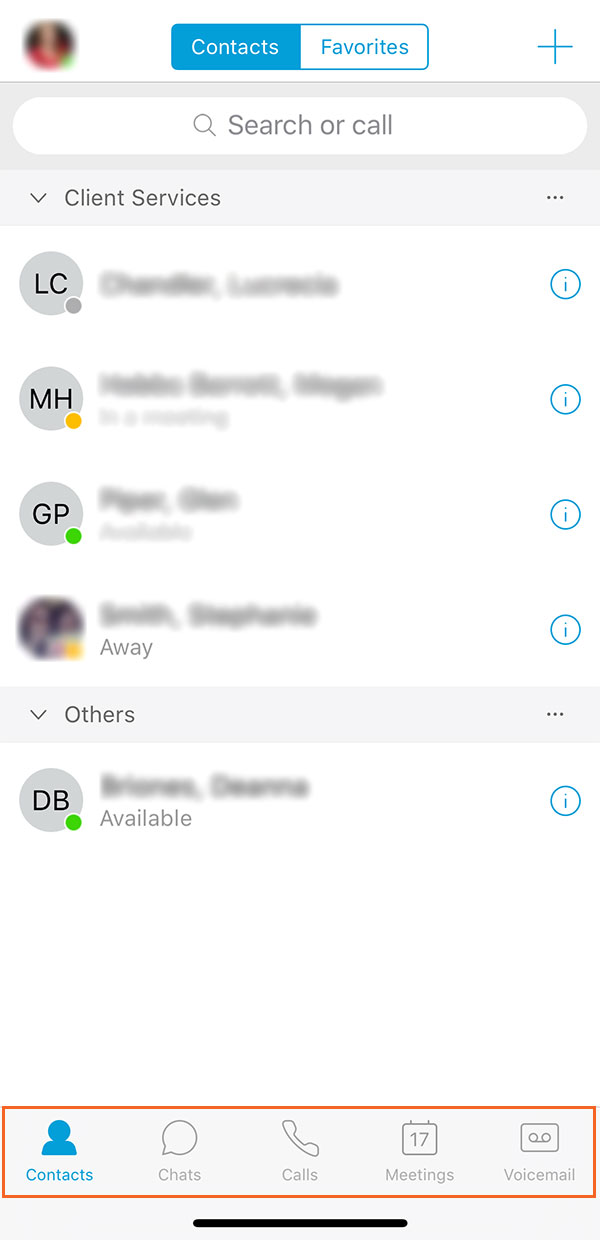 Users can verify their services and check settings by selecting the image in the upper left corner of the screen. The SHSU phone number, instant messaging and voicemail accounts associated with the username will display.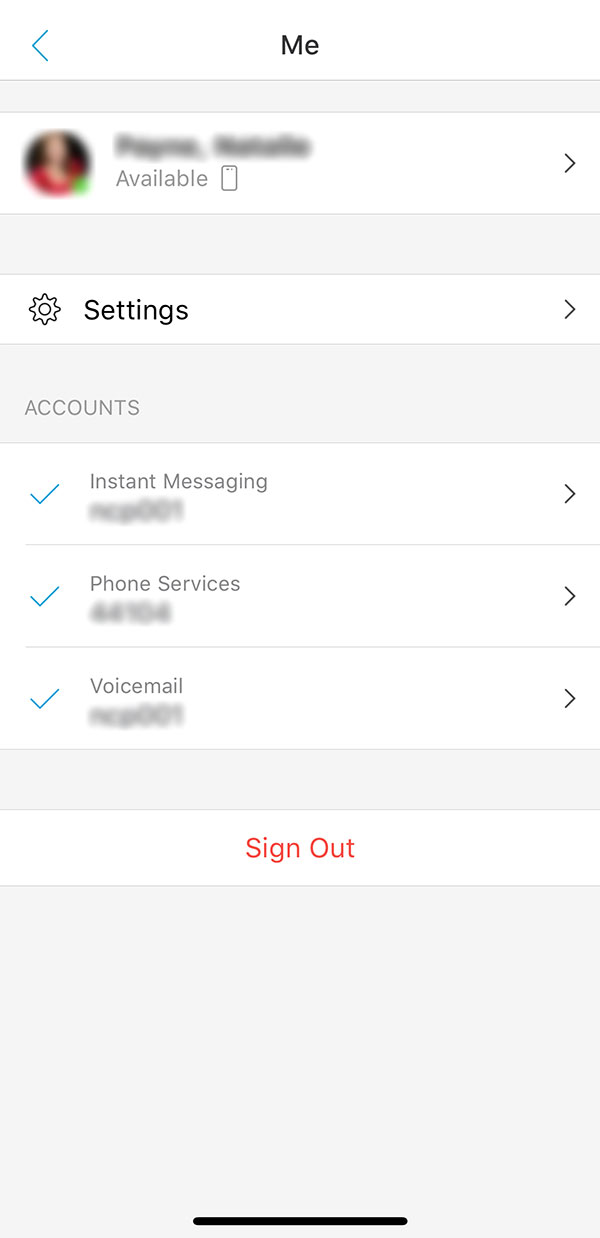 Users can select the Settings option and personalize the Jabber experience also.