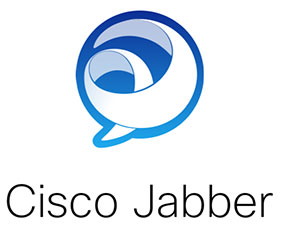 This next generation phone is the answer to your cord tangling, shoulder holding, desk space problems. How is that possible, you ask? Cisco Jabber is located on your computer giving you the option to use a hands-free headset or your computer speakers to call or video chat, eliminating your desktop phone. With compatibility to Apple and Android devices, Cisco Jabber is a cost effective solution that allows you to communicate via phone or instant messaging whether you are in the office or on the go.
Get Started
You can install Jabber by searching for Cisco Jabber in the Software Center on a PC or Self Service on a Mac. Once installed, check out the quick start guide to help you get to know Jabber better.
Learn
Here are a few tutorials to cover the basics. If you have additional questions, you can always reach out to our Service Desk.
Jabber also integrates with your voicemail. You can listen and forward voicemail from Jabber. Check out our Unity Voicemail tech tutorials for more information.