On your smartphone, search for the Duo Mobile app in your app store. Make sure the manufacturer is Duo Security, Inc., and then click Install.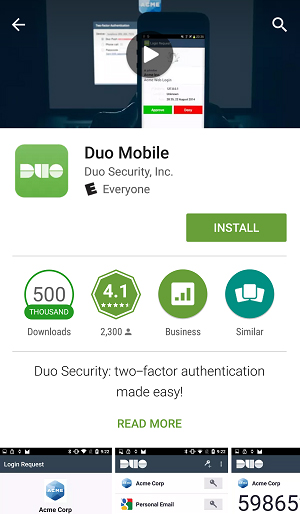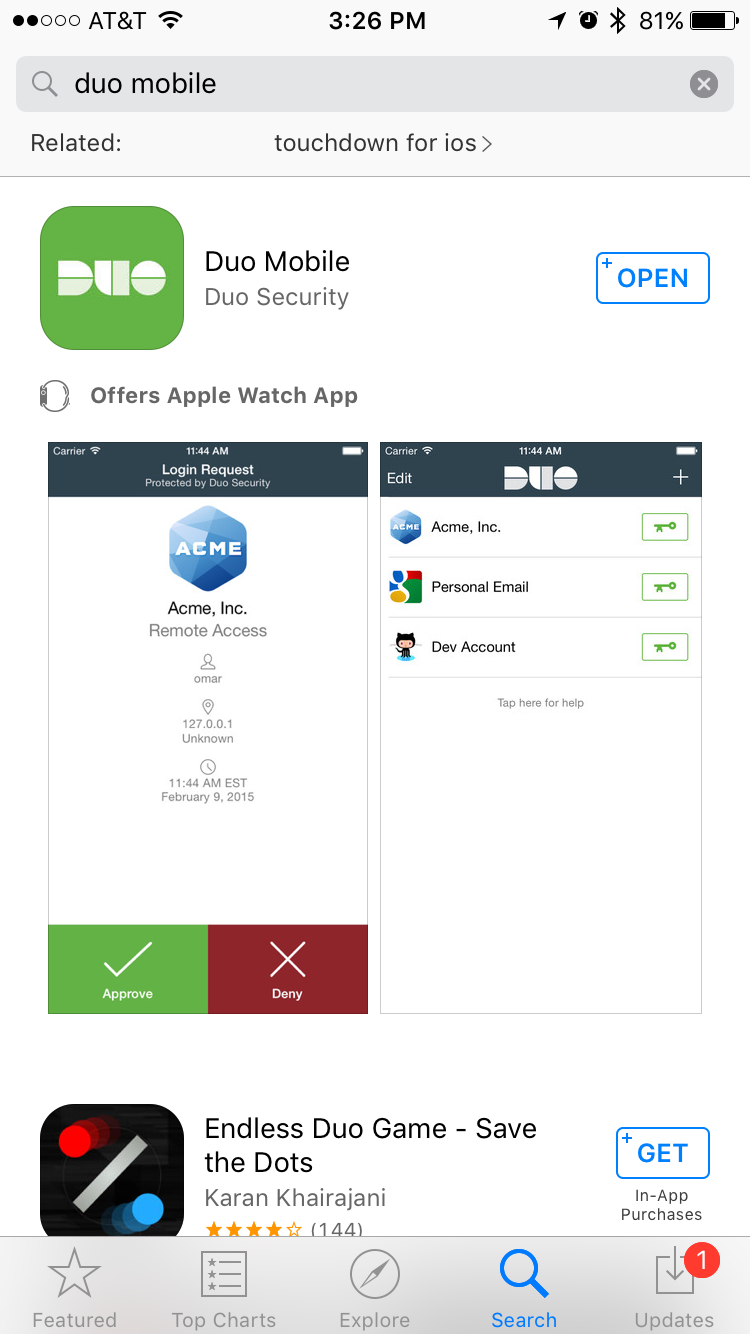 Once installed, click Open.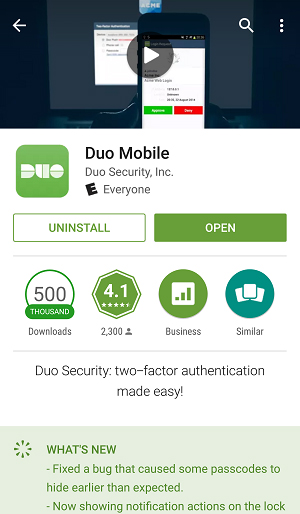 You will be prompted to enable "Push" notifications and to enable access to your phone's camera. You need to click on OK for both.