To set a default application, such as a web browser, search for Default apps in your taskbar search.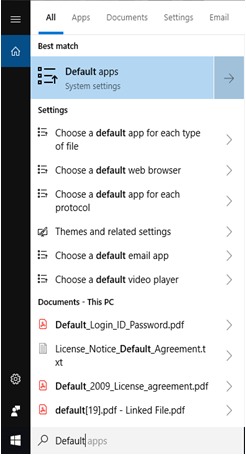 From the Default apps screen scroll to the function you would like to set the default app you would like to use for that function. In our example, we are using the web browser section.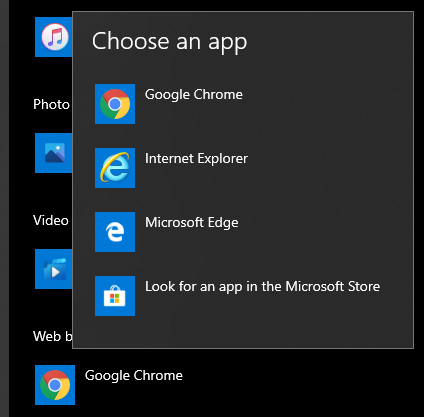 You can also watch the following video for assistance.
Note: For the web browser section, Internet Explorer is being phased out by Microsoft in favor of Edge, we suggest that you avoid using that browser.