An electronic signature is a legal way to receive consent or approval on electronic documents or forms. Electronic signatures can be used to replace handwritten signatures in just about any personal or business process and are the preferred signature method at SHSU.
Adobe Sign electronic signature requests are sent via email. Use the below tutorials to sign your electronic signature requests:
1. Once you open the emailed signature request, select Review and sign.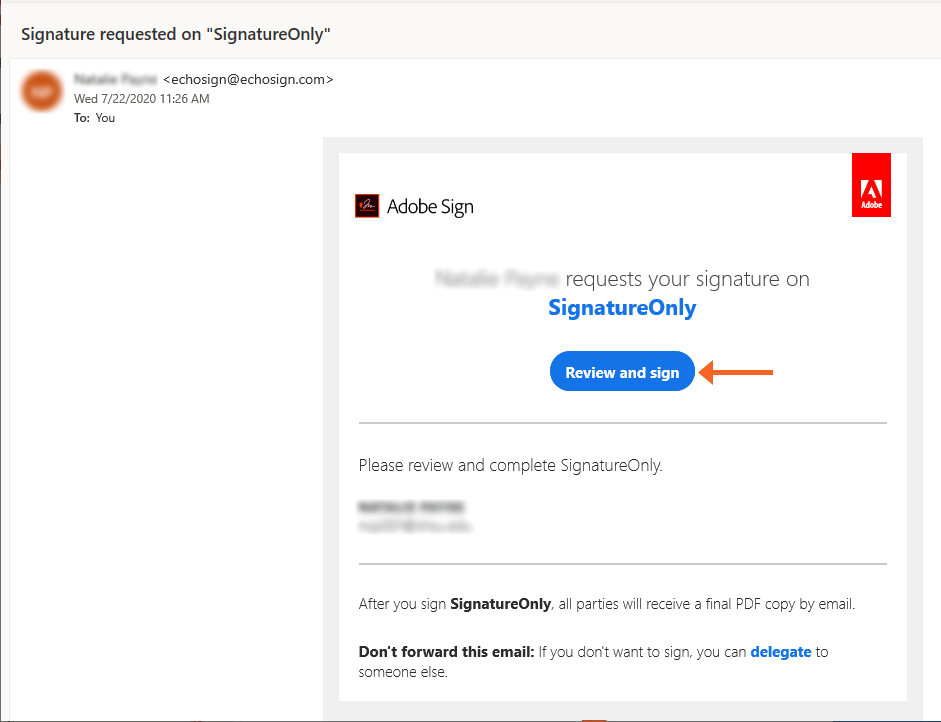 2. When the document is displayed, locate and click on the signature line.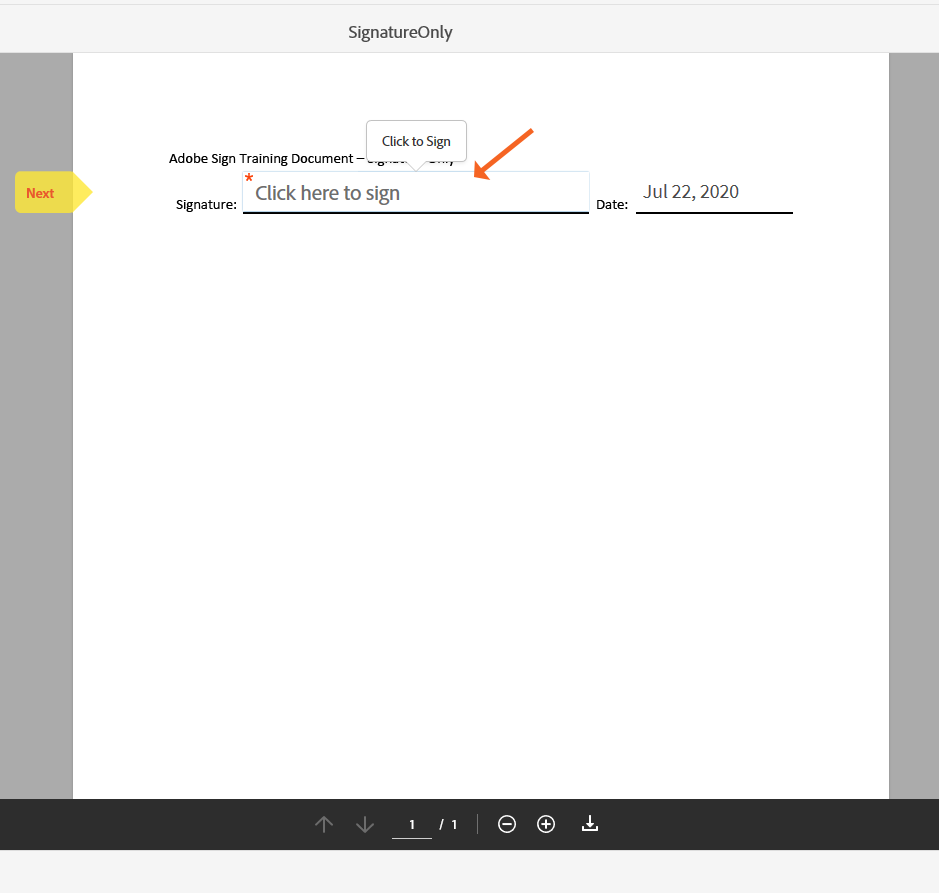 3. Select one of the four methods to electronically sign the document, then sign and click apply.
Signing Methods:
Type your name
Draw your name with a mouse, finger or stylus
Upload an image of your signature
Mobile device
4. Then, Select Click to Sign.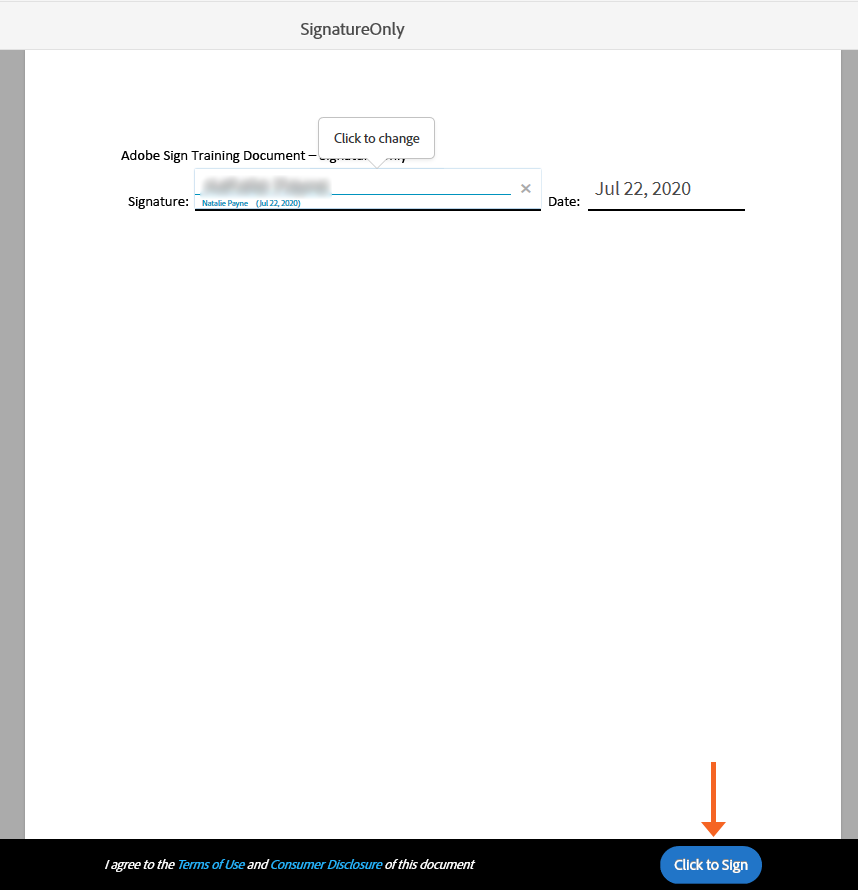 5. A confirmation page will be displayed and you will receive a confirmation email with a copy of the signed document for your records.
CONFIRMATION PAGE EXAMPLE: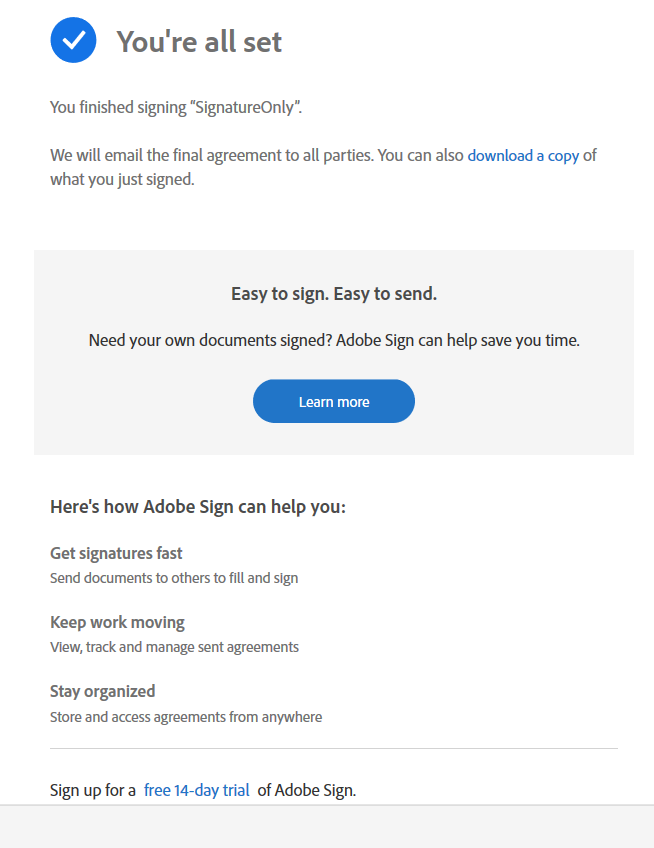 EMAIL EXAMPLE: