Personal/Unmanaged Device Use
If you have a personal or non-managed computer, follow these steps to install Adobe Creative Cloud software.
NOTE: A Personal Computer is a laptop or desktop computer not owned by SHSU. A Non-Managed Computer is a laptop or desktop computer, owned by SHSU, that is not part of the main SHSU network. The laptop or desktop computer does not receive automatic software updates.
1. Visit https://creativecloud.adobe.com , click Sign In, enter your official SHSU email address, and select Continue.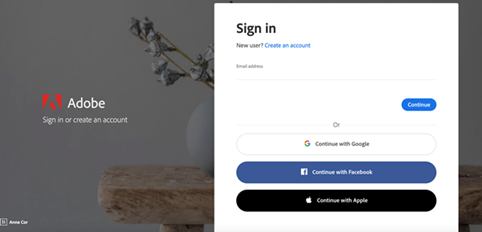 2. If prompted, select Company or School Account and enter your SHSU password.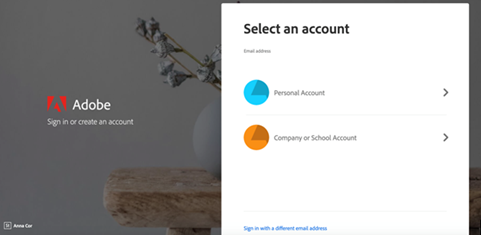 3. Browse and select the applications you would like to download or select Apps at the top of the page to view all available apps.

If you have trouble during the install, you can check for assistance here.
Note: The Adobe Creative Cloud desktop app will automatically be installed with the app(s) that you choose to download.