To add an event in Ad astra, follow these steps:
Go to Ad Astra and log in with your SHSU username and password

At the top of the page you will see a number of tabs. Select the Events tab.
Then choose Events when the next screen appears.

Select Add an Event on the next page.

Here you will be able to name your event.
You must select who the customer is. In most cases the customer is your department. Once you select the customer, you can select the contact. Contacts are dependent upon the customer that is selected.
You can then add a description for the course. You can add date and time info here if you wish.
You will then need to select an event type.
Leave the owner set to yourself.
Check Featured Event and then select Add Meeting.

On this next page, you will need to select a Meeting type from the drop down menu.
You can also set a maximum attendance.
Be sure to uncheck Requires Room.
Set the start date and time.
Set the end date and time.
Select Add Meeting.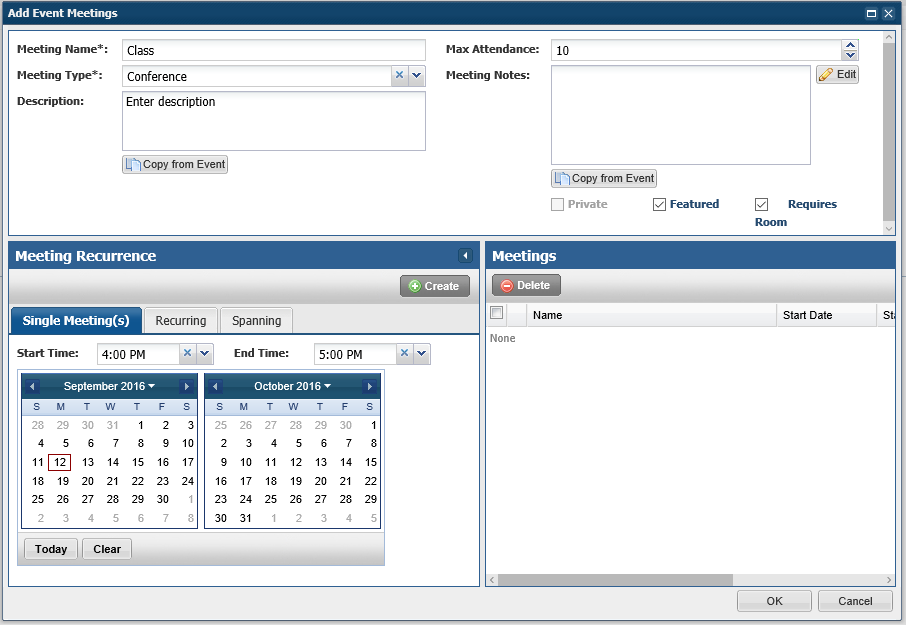 Select Save at the top left corner of the page.
On the next page select Save again.
In about 10 minutes, your event will show up on the SHSU events page.