O365 Email: Outlook for iOS
Add your Office 365 email account to Outlook on your iOS device by following these steps.
Open Outlook on your device.
1. If you already have an email account added to Outlook, you will need to touch your Profile icon, and then press the Settings icon at the bottom of the Outlook screen. If you do not, skip to Step 4.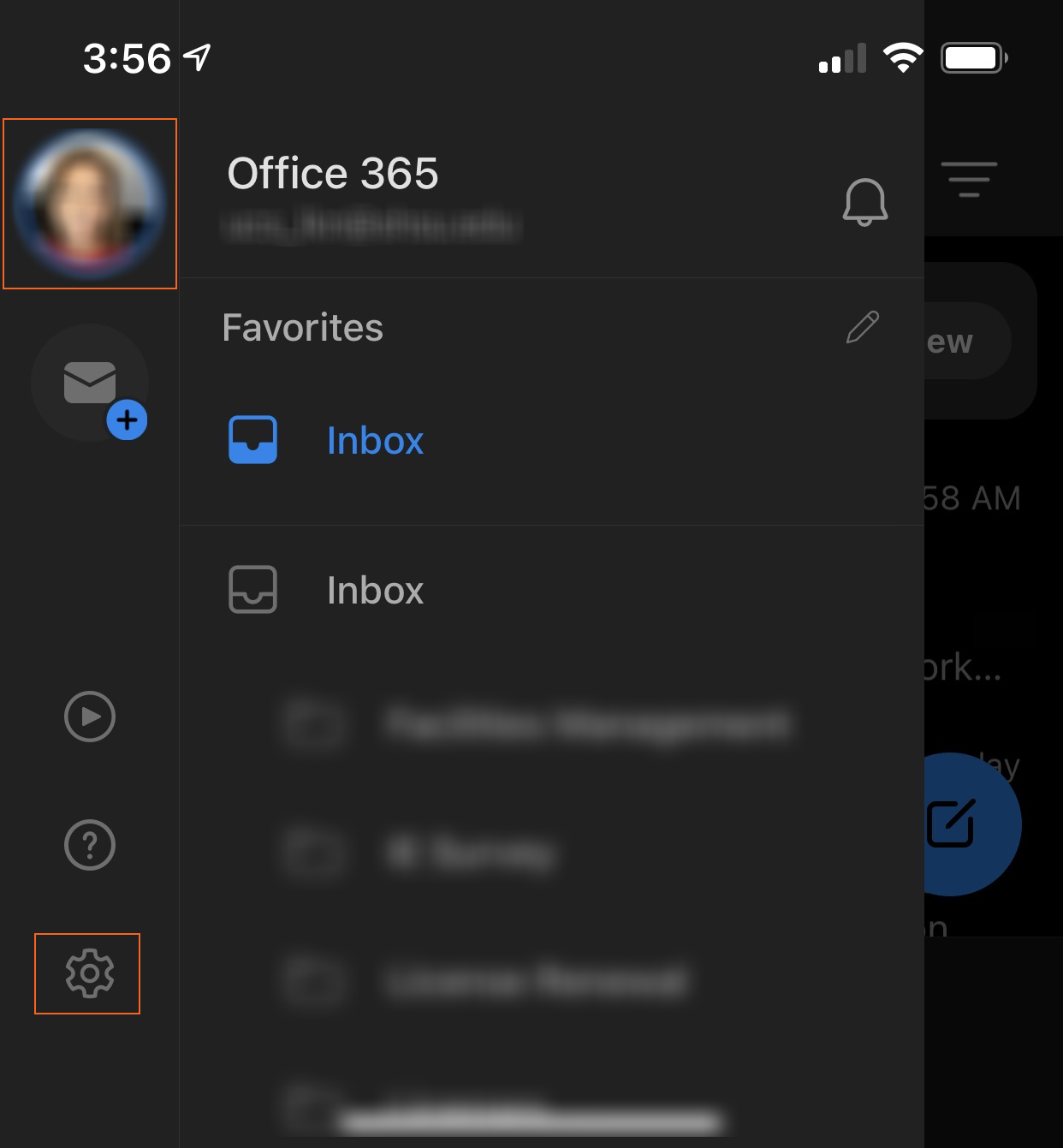 2. Next, select Add Mail Account.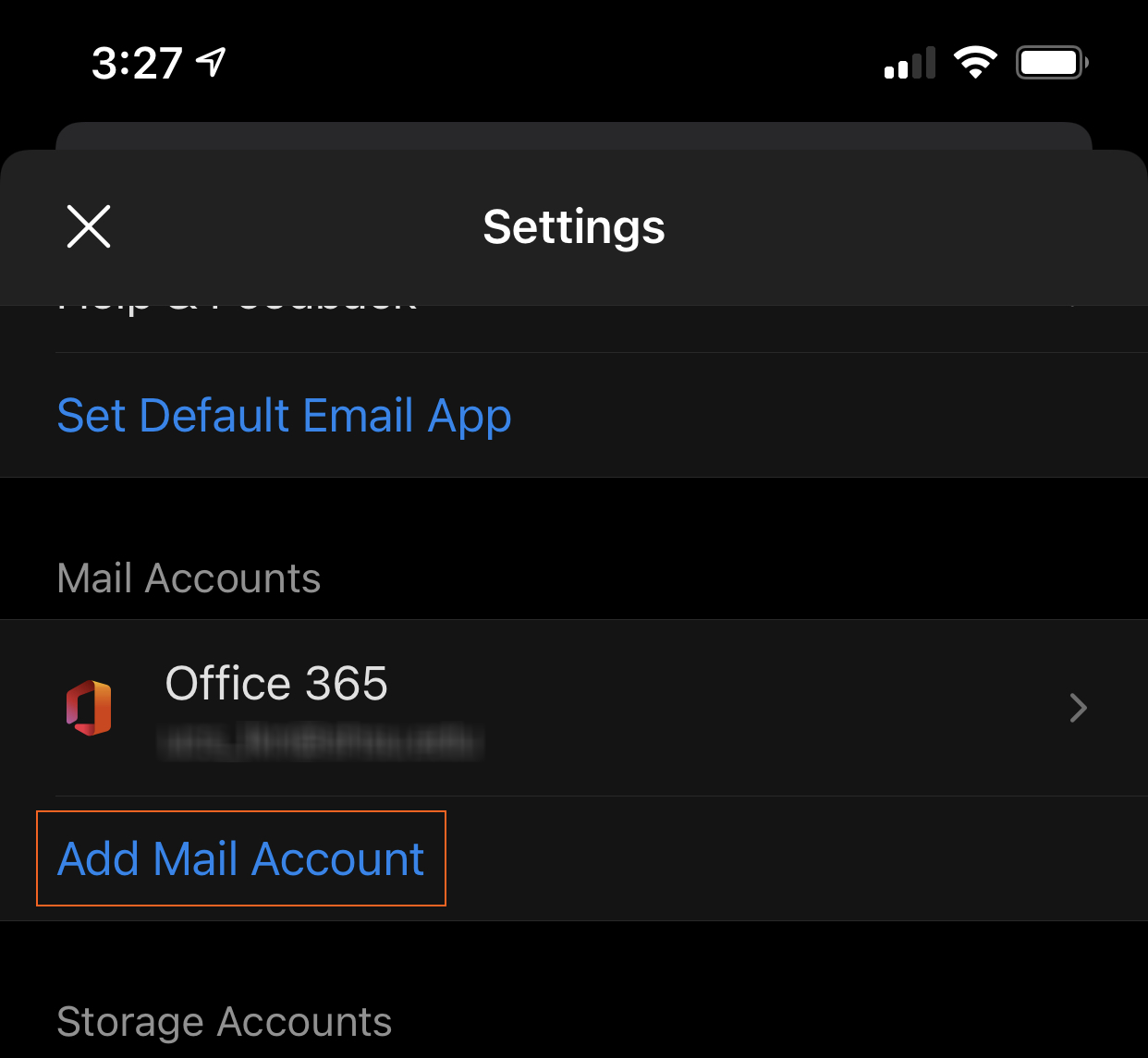 3. Select Add Email Account.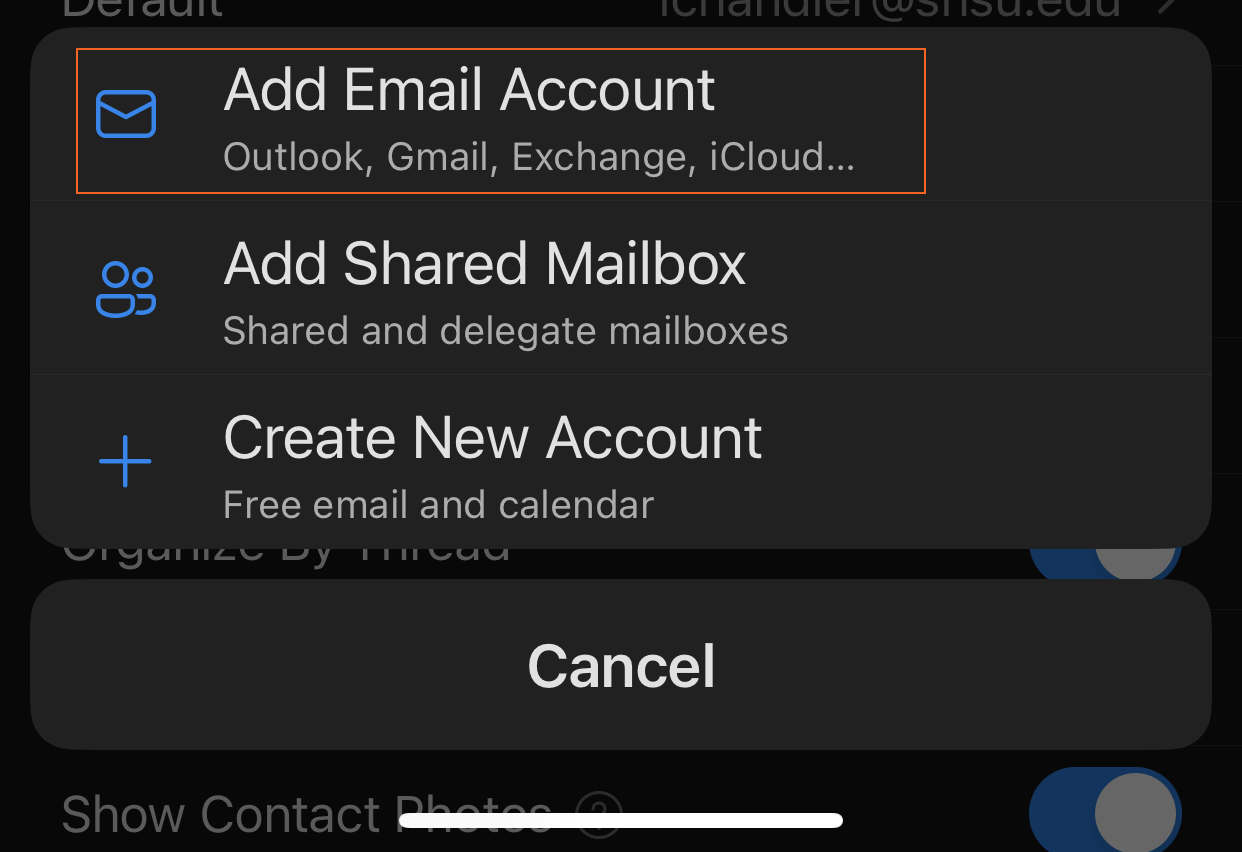 4. Enter your email address and press Add Account.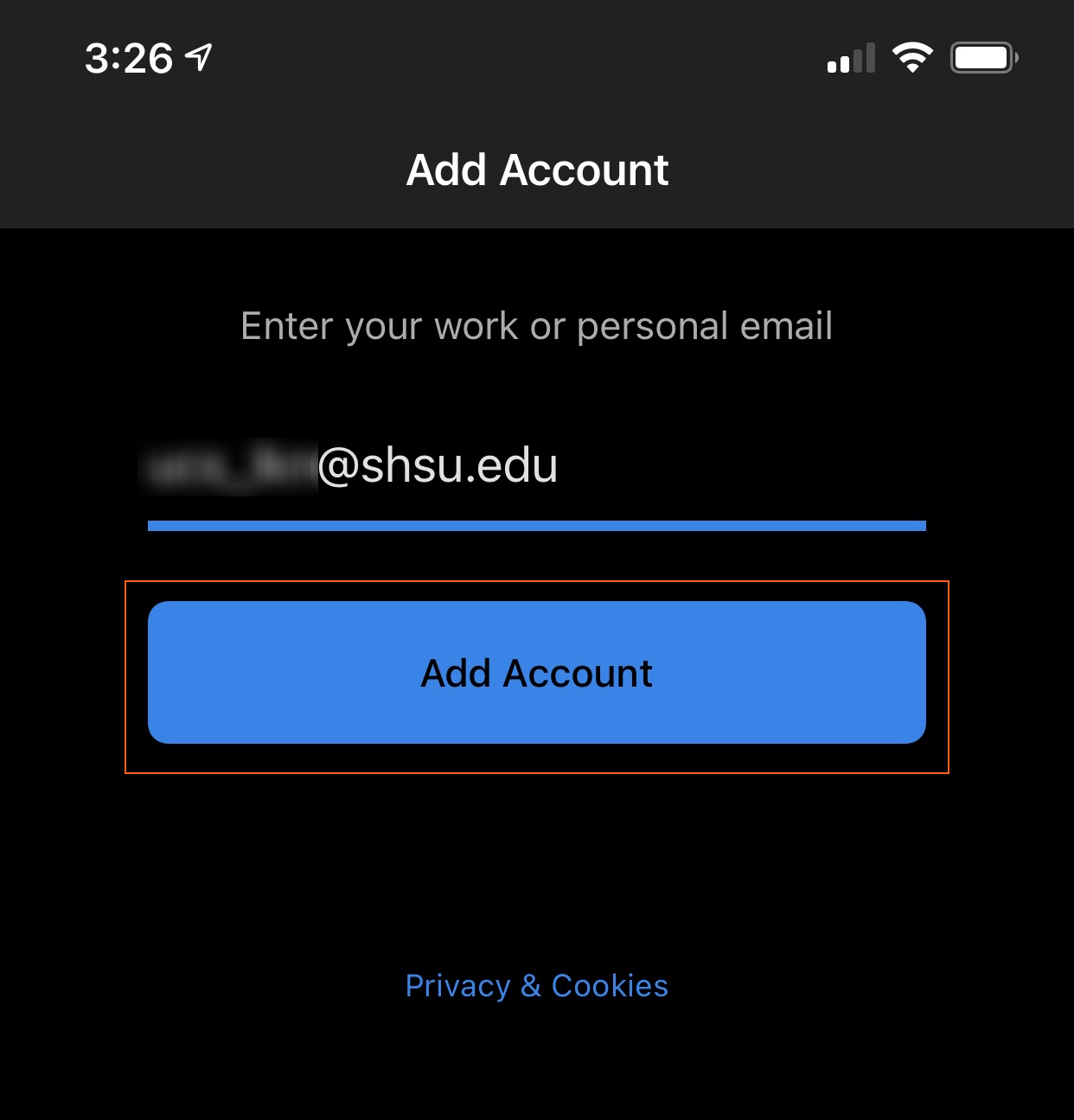 Log in with your SHSU username and password.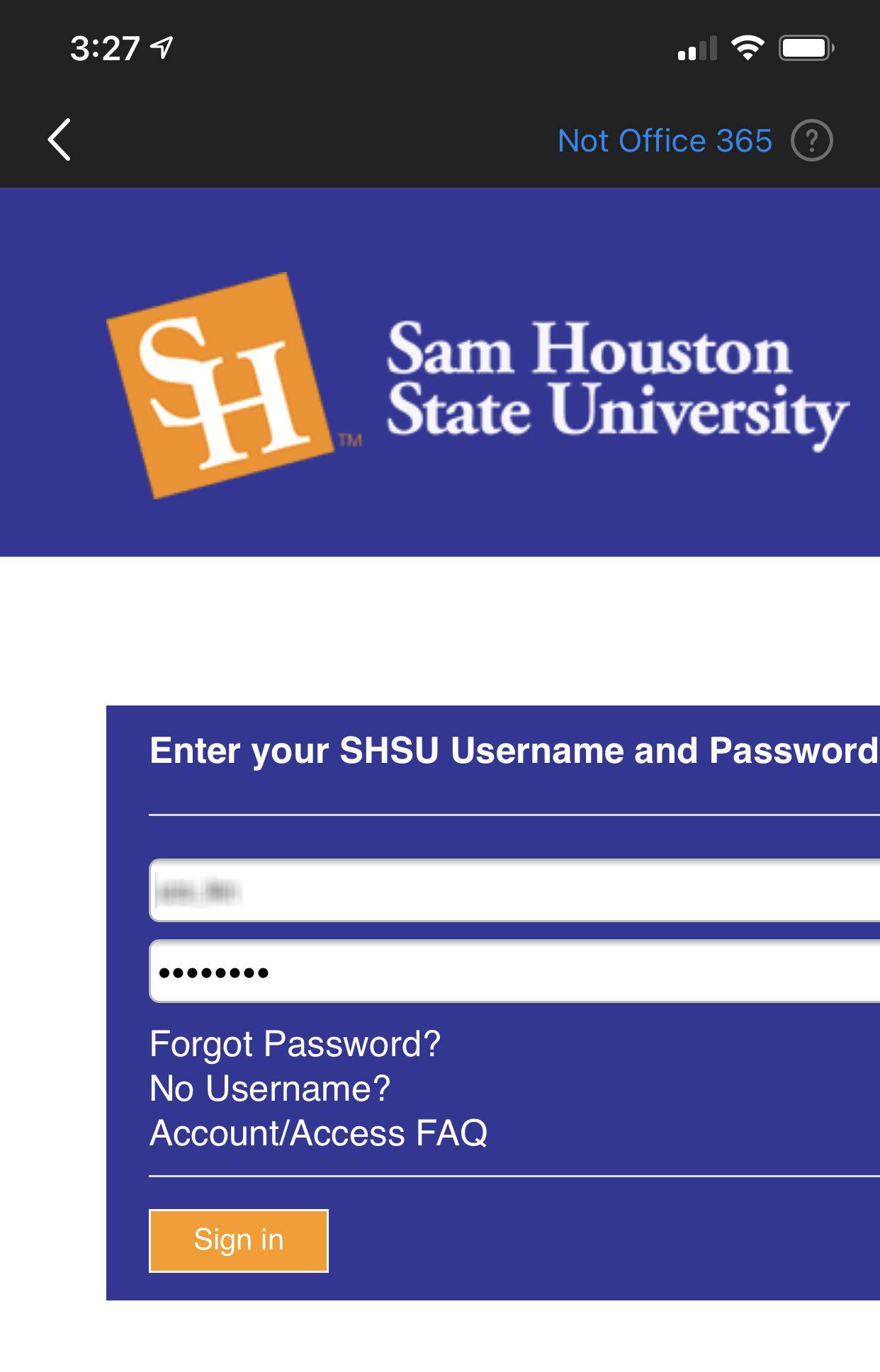 You can now choose to add another email address. If not, click Maybe Later.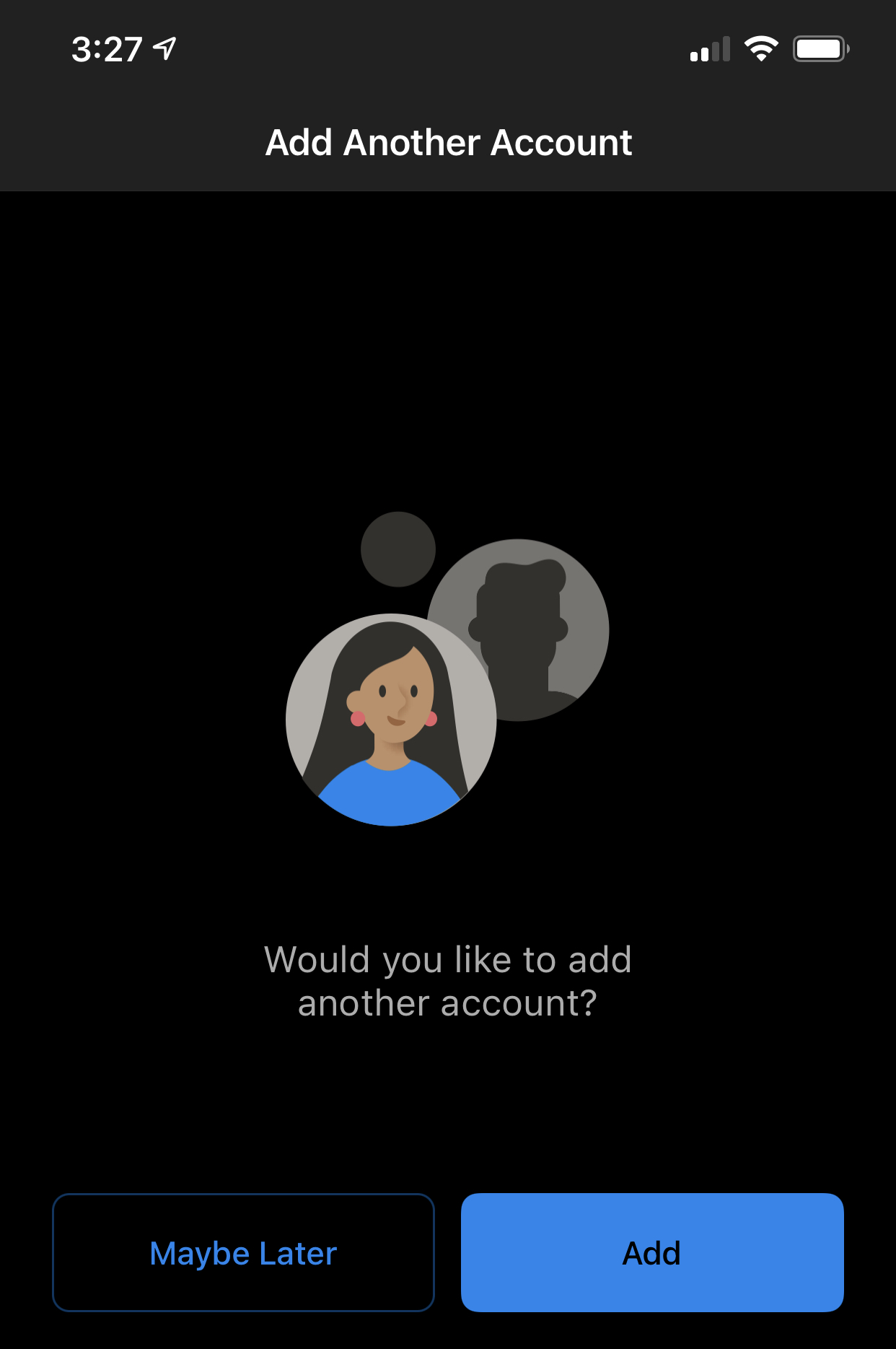 You're all set!