SHSU Employees Data Request
Employees: Submit a Data Request
Click here to submit a request for data through SHSU's project management software, Katalyst.
Instructions
For employees, once Katalyst has been opened, click the link to Request Dataset/Report.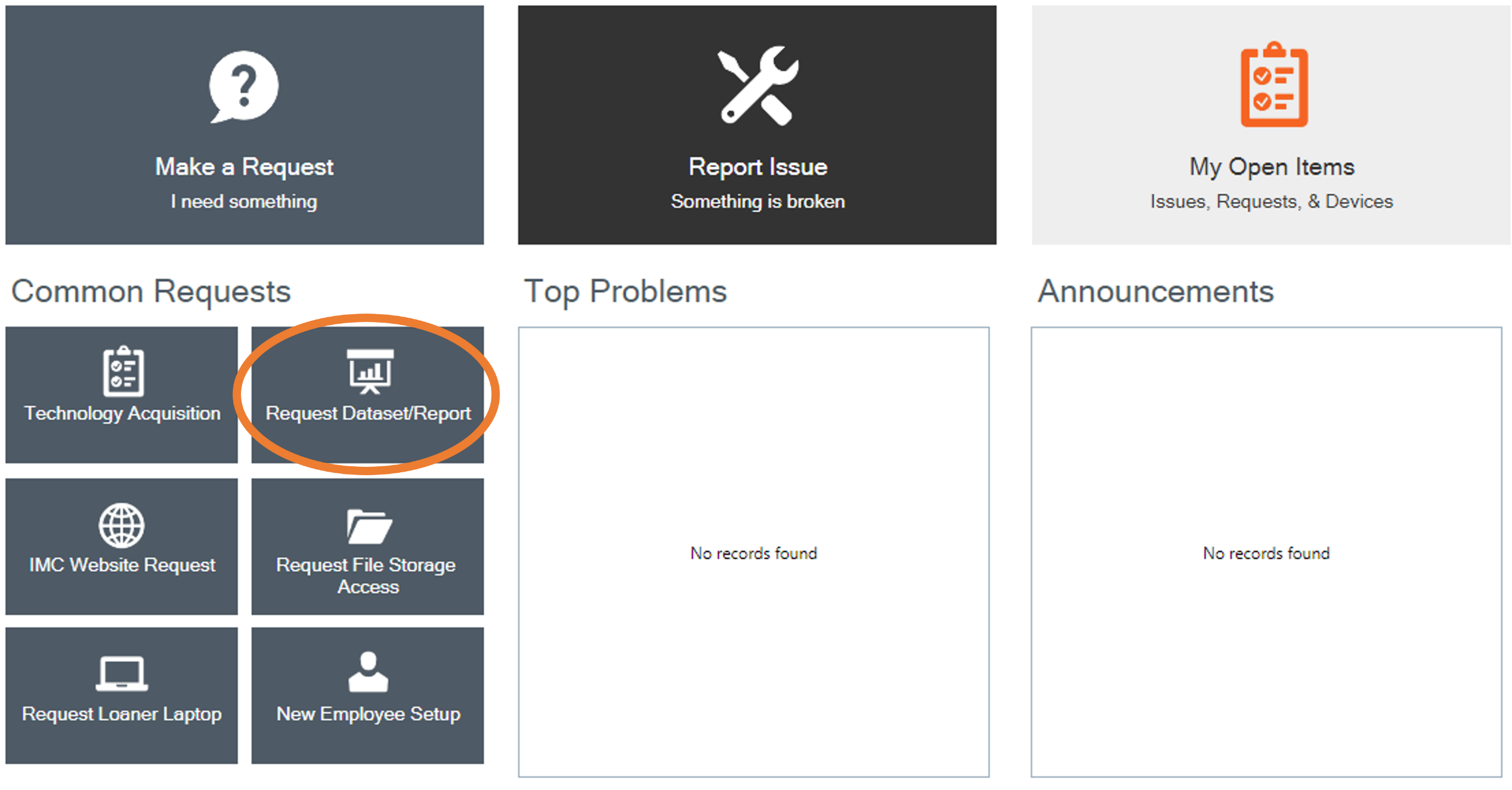 Describe the request and include details that will help the Institutional Research team fulfill your request.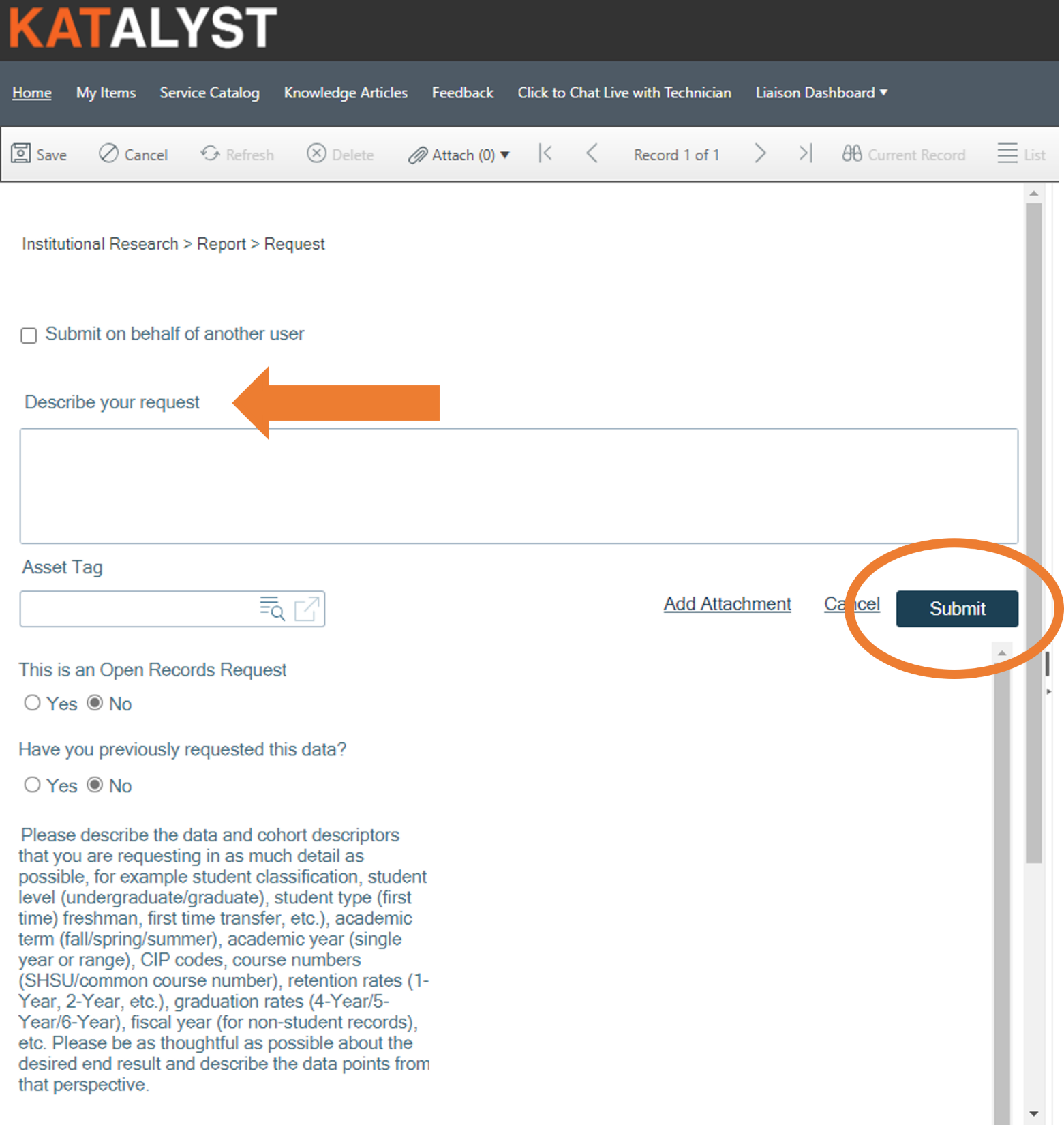 Please be as thorough as possible when describing a data or report request.
Examples of information to provide in a data request:
Student classification (freshman, sophomore, etc.)
Student level (undergraduate, graduate)
Student type (first time freshman, first time transfer, etc.)
Academic term (fall, spring, summer)
Academic year (single year or range of years)
CIP codes / Program codes
Course numbers / CRNs
Retention rates (specify: 1-year, 2-year, etc.)
Graduation rates (specify: 4-year, 5-year, 6-year)
Fiscal year (for finance data)
For employees requesting data for bona fide business needs, including the purpose of your data request (describing what your request is intended to demonstrate or validate) can be helpful to IR staff as they structure your report or dataset, especially if you are not exactly sure which data you need for your request.
An example of a data request:
Fall 2017 unduplicated headcount of undergraduate students enrolled in 12 or more semester credit hours by official race and by college.