Graduate Student Professional Development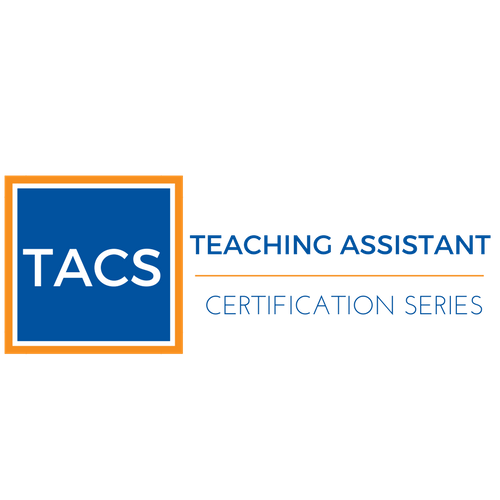 Your graduate program will be giving you excellent training in your discipline. If you plan to include teaching at some point in your career, it will also be helpful to take some training in pedagogy (the study of teaching methods and student learning). The basic premise of pedagogy training is that teaching should be understood like any other academic enterprise: evidence-based. Ideally, training will allow you to take a step back, evaluate your own pre-conceptions of teaching, and shape your approach in the classroom based on the best available empirical data on how students actually learn. Workshop topics will vary, but will generally show you how to: manage "challenging" students in the classroom, address cultural diversity, design a curriculum, incorporate pedagogical research into the classroom, and develop a statement of teaching philosophy.
The Graduate School hosts Teaching Assistant Certification Series (TACS) for any graduate student interested in a future career involving teaching, especially those considering becoming future faculty. This program does not involve additional formal coursework or tuition.
To earn the certificate, students must complete the following within one academic year:
Participate in at least 6 of the workshops offered (FERPA, Title IX, and Classroom Management are mandatory),
Submit a copy of their statement of teaching philosophy by February 21, 2021, they will then receive feedback on it, and must submit a revised copy electronically to thegraduateschool@shsu.edu by March 16, 2021, and
Have an observation of their teaching and receive formative feedback.
You must register for TACS Mirco Teaching Evaluations. Teaching observation may take place via Blackboard or in person during Spring 2021. There will be professors there to evaluate your teaching either in-person or via Blackboard. There is an option to request a professor to come to a class you are currently teaching to evaluate there. Register here.
*Note that workshops are open to all students as professional development, even if not in the program. For Fall 2021, all workshops are in Blackboard.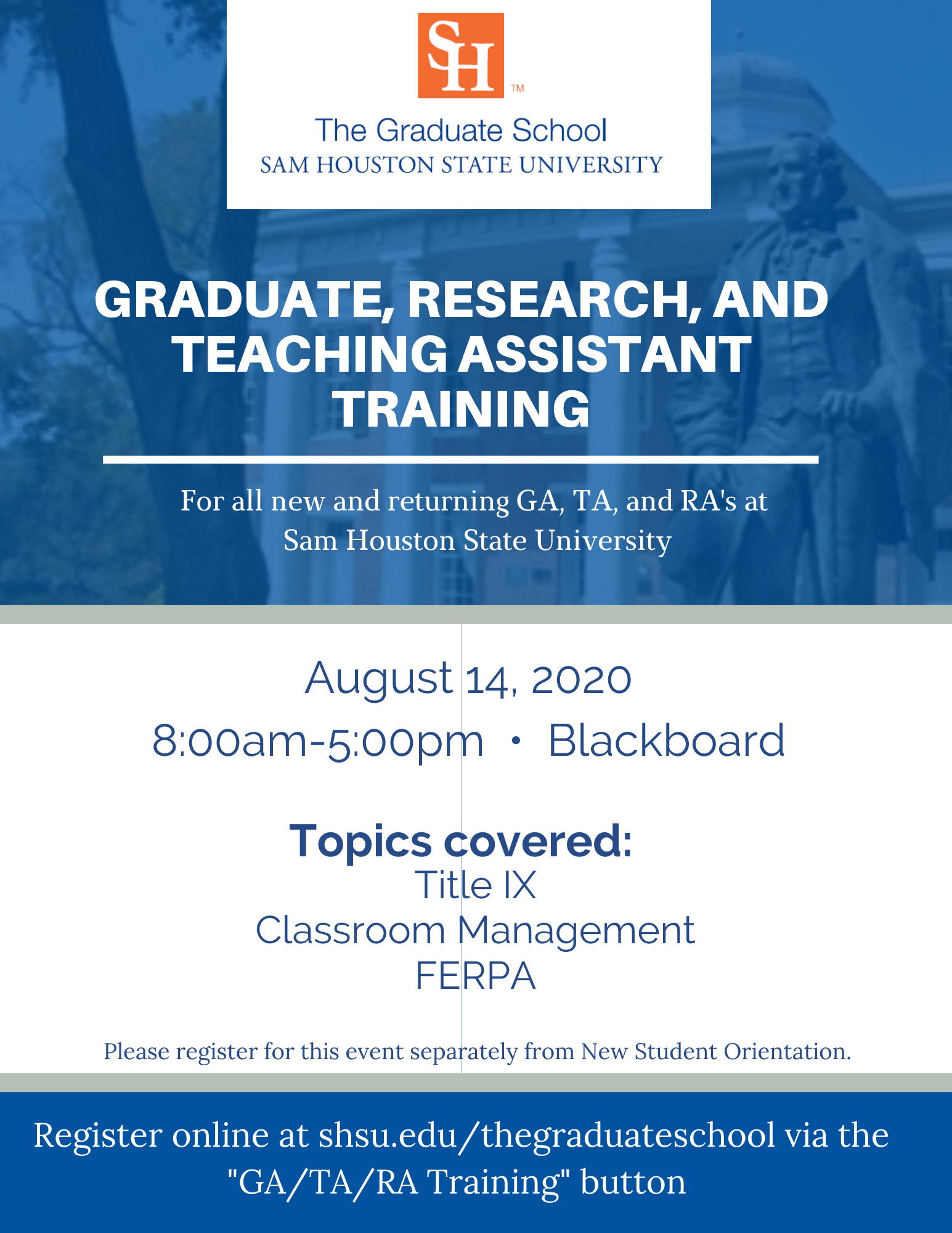 2021-2022 TACS Workshops
Fall 2021 workshops TBD
*RSVP required
Click here to view the Fall 2020 Program
2019-2020 TACS Recipients
Diana Awuor
Cassandra Bailey
Caitlyn Gaffney
Property Munsaka